In the quest for healthy and radiant skin, sunscreen plays an essential role in protecting our skin from the detrimental effects of the sun's UV rays. However, the benefits of sunscreen go beyond merely sun protection. In this blog article, we explore the world of sunscreen-infused skincare products and uncover the additional advantages they offer. We look at how multi-tasking products, such as moisturizers and foundations, may improve your skin care regimen while also offering essential sun protection.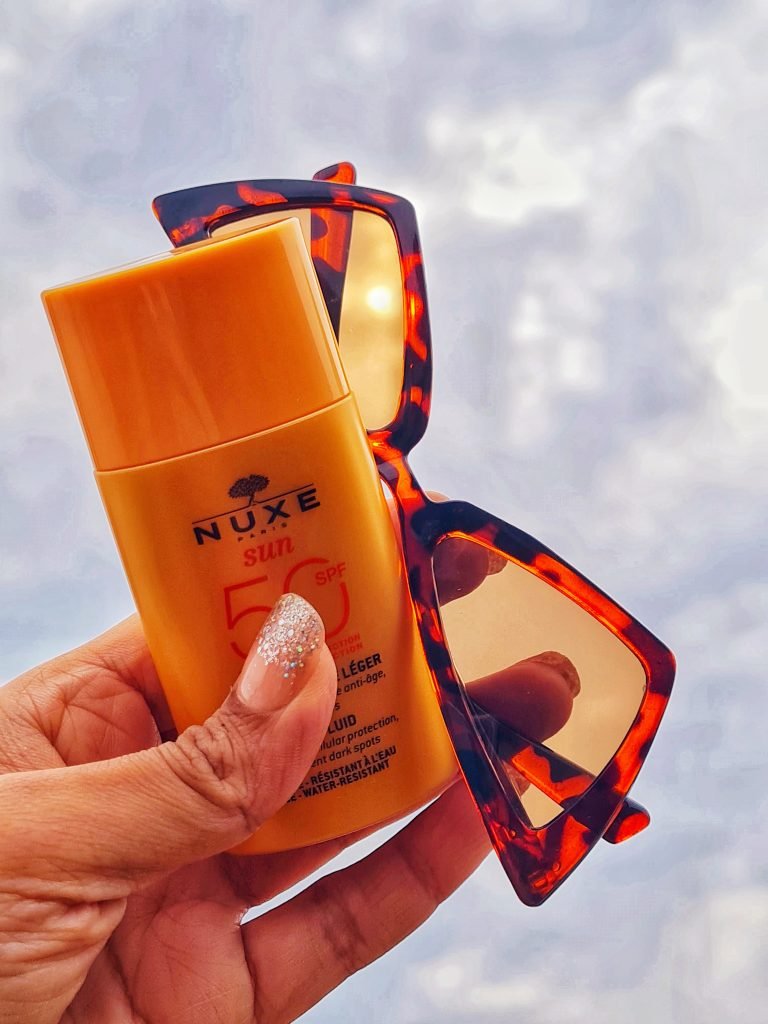 Understanding Sunscreen-Infused Skincare: Sunscreen-infused skincare products provide a simple and effective alternative for people who want to simplify their skincare routine without sacrificing sun protection. These multi-tasking products often contain a blend of nourishing ingredients, antioxidants, and moisturizers, catering to various skin types and concerns. They provide a seamless experience by integrating the benefits of sunscreen, moisturizer, and other skincare essentials in one step. When incorporating sunscreen-infused skincare into your daily routine, it is important to choose products with a high Sun Protection Factor (SPF) of at least 30 or higher.
Streamlining Your Skincare Routine: By using sunscreen-infused skincare products, you can nourish and protect your skin while saving time in your daily routine. It is essential to discover the correct sunscreen-infused products for your skin type and issues in order to successfully simplify your skincare regimen. Various products appeal to different skin types, such as oily, dry, or sensitive skin. They may also treat particular issues such as anti-aging, acne-prone skin, or hyperpigmentation. Understanding your skin's needs and choosing appropriate sunscreen-infused products ensures that you get the benefits you want while simplifying your regimen.
Enhancing Daily Sun Protection: Sunscreen-infused products offer your skin a continuous layer of sun protection throughout the day. While solo sunscreen should be reapplied every two hours, sunscreen-infused products can serve as an easy touch-up. If you're out and about during the day and need to reapply sunscreen, a sunscreen-infused product allows you to do so without interfering with your makeup or skincare regimen.
Addressing Common Skincare Concerns:

Acne-prone skin: Sunscreen-infused products that are non-comedogenic and won't clog pores.
Dry or sensitive skin: Hydrating formulas that offer both sun protection and moisturization.
Anti-aging benefits: Exploring sunscreen-infused products with added antioxidants and anti-aging properties.
Sunscreen-infused skin care has emerged as a game-changer in the beauty industry, providing a convenient and efficient approach to protecting our skin. By incorporating these products into our daily regimens, we may get the advantages of a thorough skincare routine while protecting our skin from the damaging effects of the sun. Remember that sunscreen-infused skincare should not be used in place of solo sunscreen for prolonged periods of sun exposure, but it is an ideal supplement to every day sun protection measures.
Until next time, Ashh xo
*This is a sponsored article. All opinions are my own and unbiased.