SUQQU launches a brand-new, limited-edition Summer Collection that is the ideal, fun addition to any beauty collection. It is inspired by the distinctive, glistening rainbow hues that emerge when sunlight passes through opal stones. A unique, color-changing effect is caused by the diffused reflection of light inside the stone.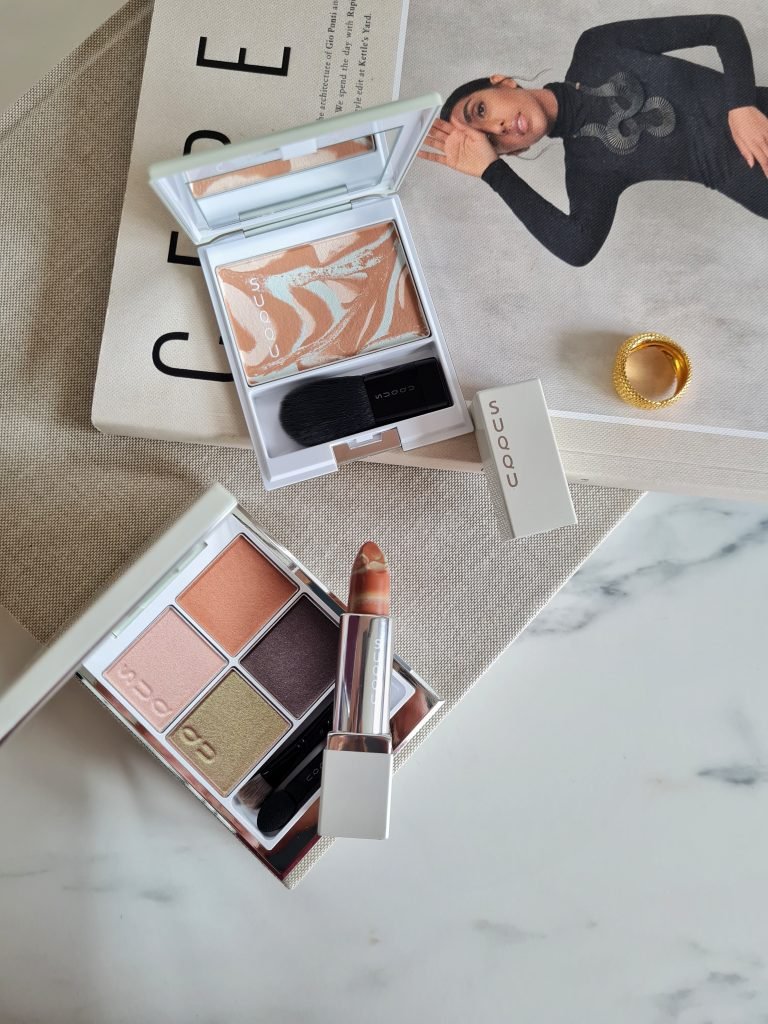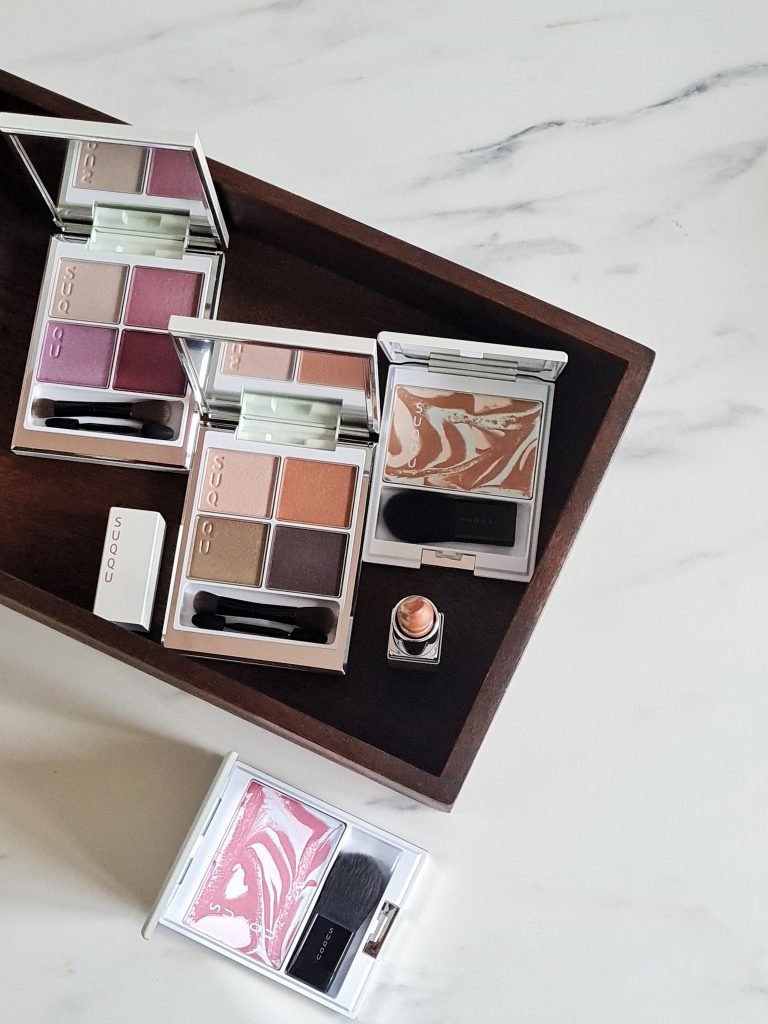 The evocative collection has a one-of-a-kind, color-changing effect that changes according to the angle, movement, and application. A vivid jewel-like sheen is added by sophisticated duo-chrome hues for a polished summer look. All of this is packaged in stunning, limited-edition white packaging with iridescent glitter in a variety of colors. The limited-edition packaging deviates from SUQQU's signature black, emphasizing the collection's inspiration from gorgeous opals with multicolor iridescent glitter textures.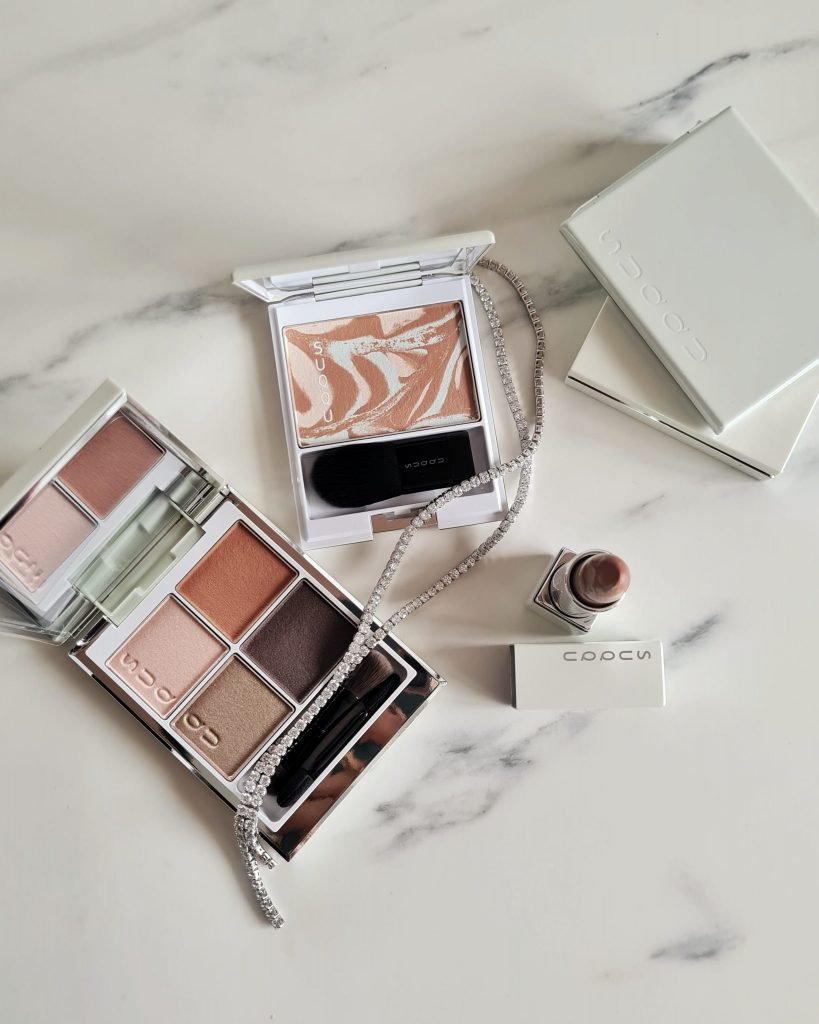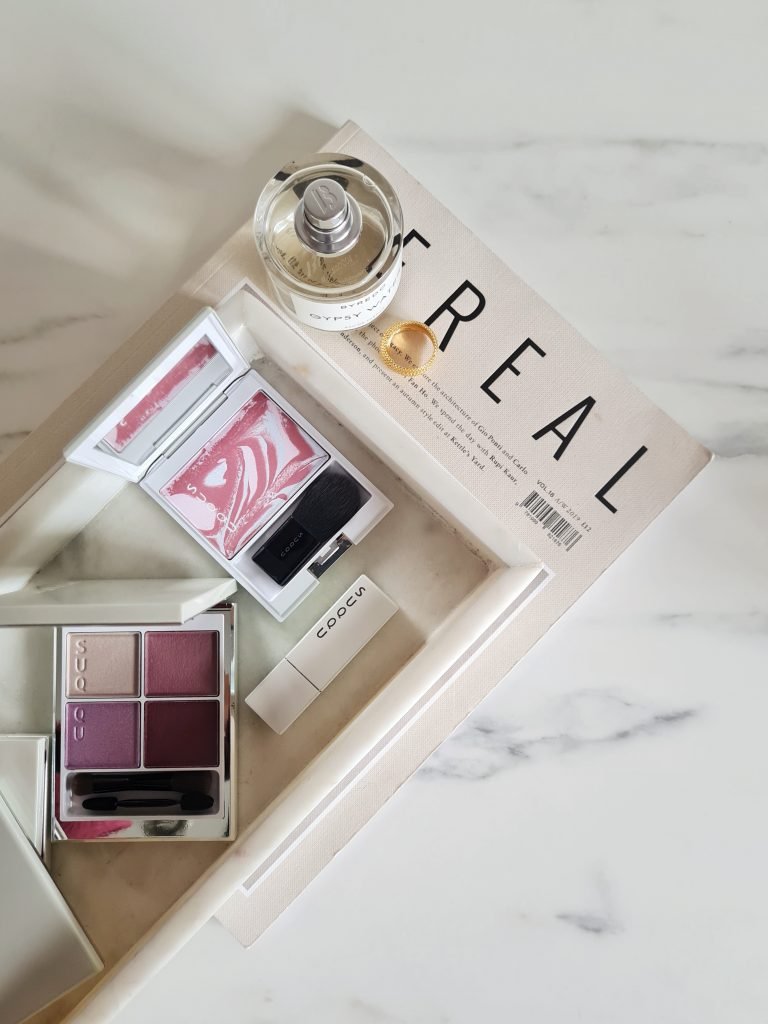 SUQQU Signature Color Eyes, £48 – Two limited edition color combinations join the Signature Color Eyes range this season. The duo chrome medium shades of the limited edition SUMMER collection eyeshadow palettes exhibit diverse expressions based on different perspectives or angles and how light hits them. Layer different textures to create eye-catching and captivating eye makeup looks for the summer that looks different in sunlight.
SIGNATURE COLOUR EYES 125 HIKARIMI (Prism Green x Matte Brown) – This palette includes matte brown for natural depth and contour and iridescent colors that shift from green to brown-orange. The formula contains pearls for an impressive yet soft shimmer for a remarkable subtle shine.
SIGNATURE COLOUR EYES 126 ASOBIKARI (Prism Purple x Matte Mauve) – The mellow matte mauve shade in this palette works in perfect harmony with the iridescent undertones of the ombre purple-pink shimmer.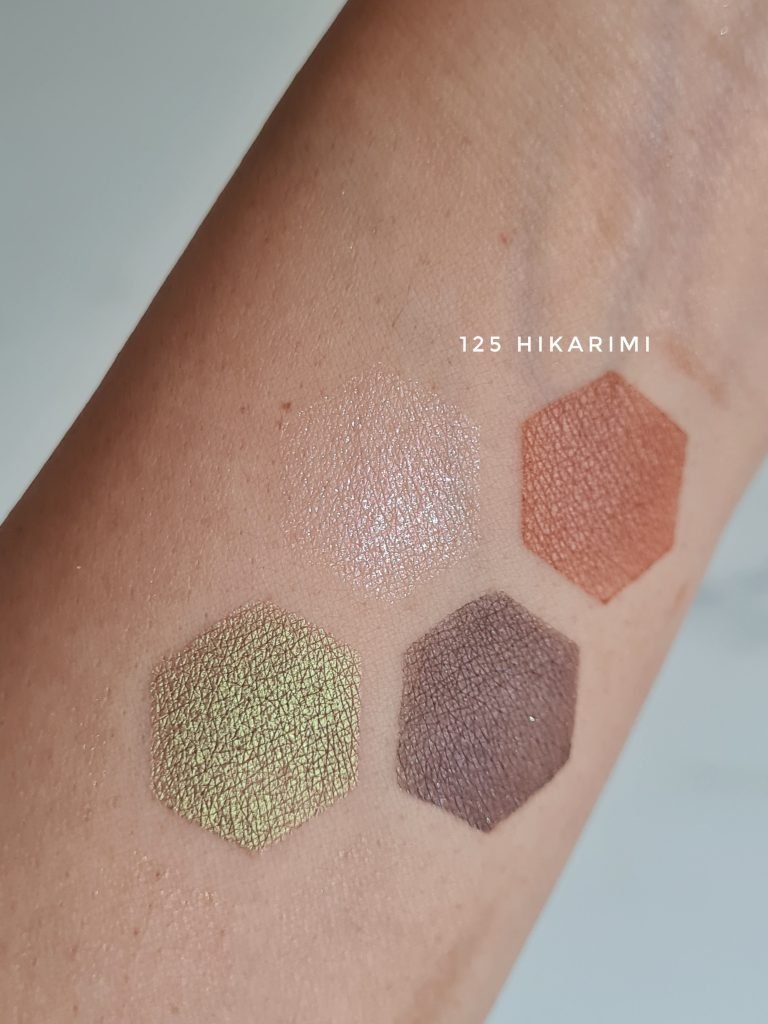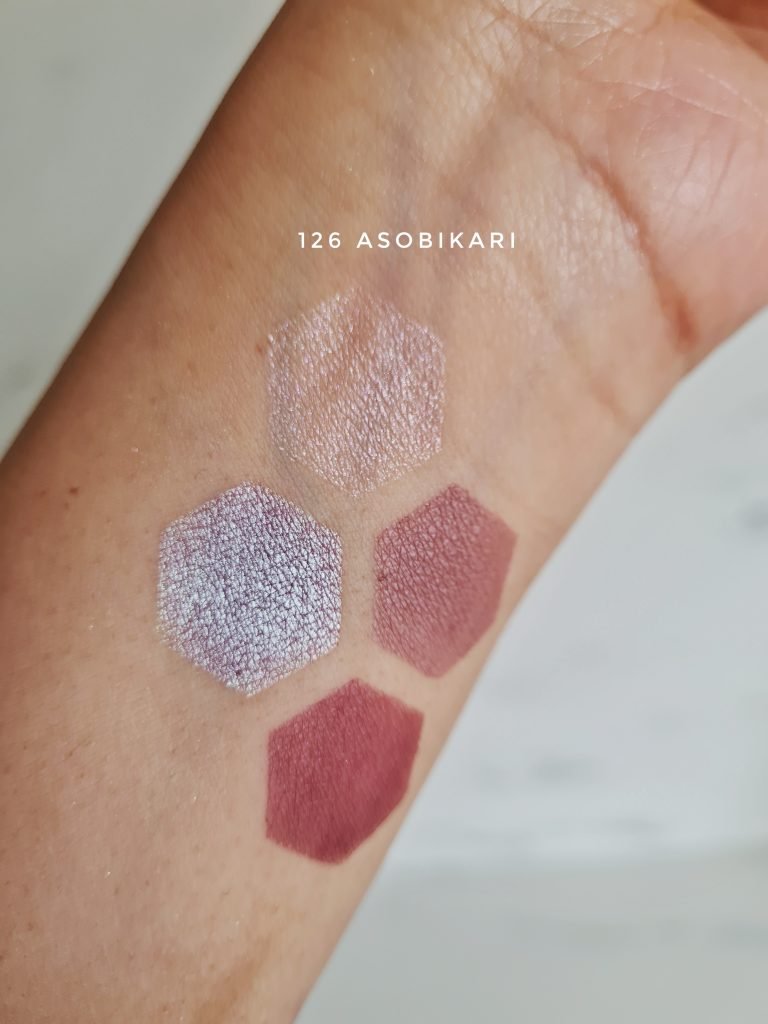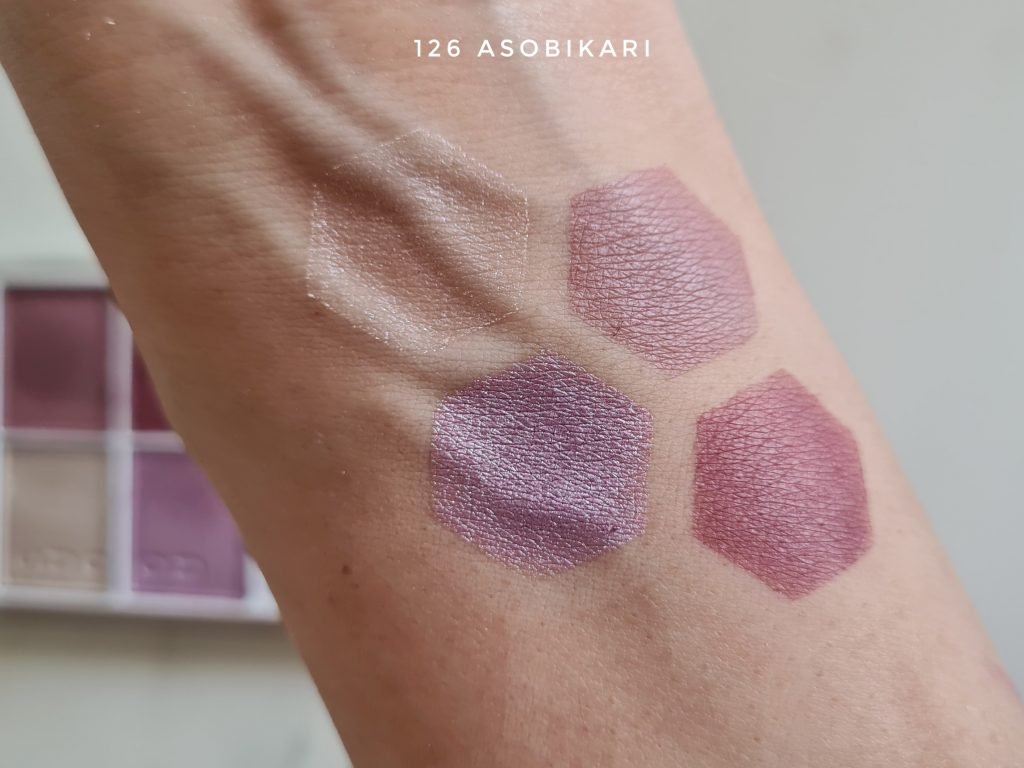 I love the soft, buttery formula of the eyeshadows – thanks to the skincare ingredients in SUQQU's makeup products. The eyeshadows have impressive pigment and they blend like a dream without fallouts. The first shade in both palettes is transparent with a slight shimmer and would be perfect to highlight the inner corners of the eyes, wear it on its own or as a topper for other shades to add some interest. I like the color scheme on both palettes and they complement the respective warm and cool tones of other products from this collection.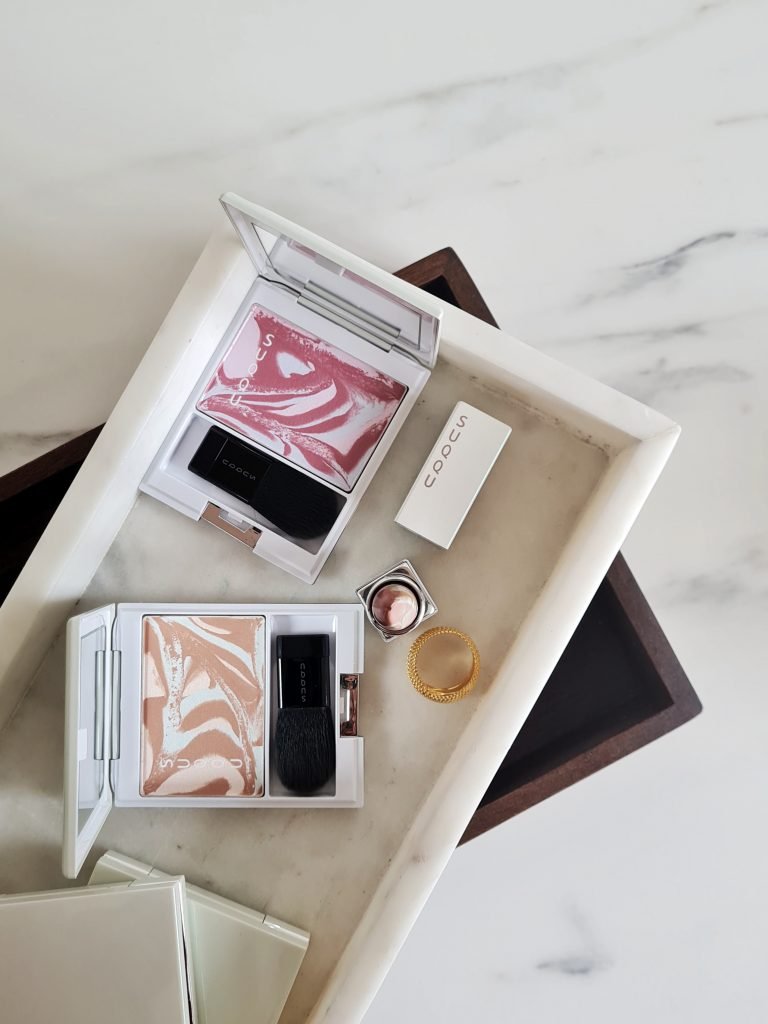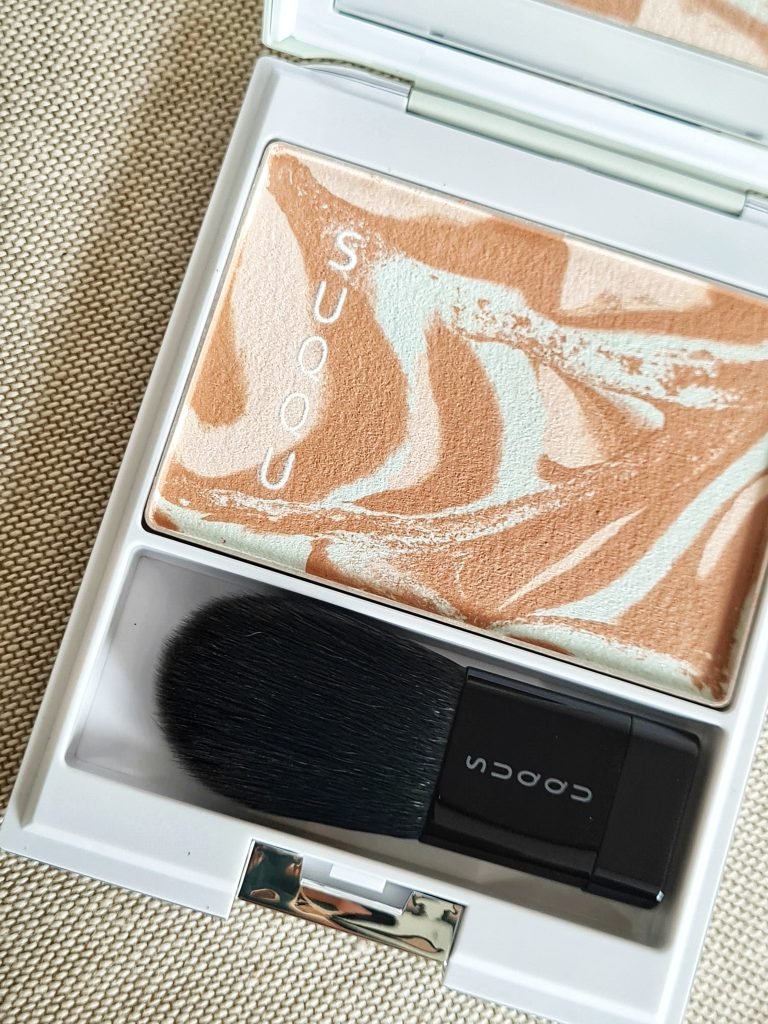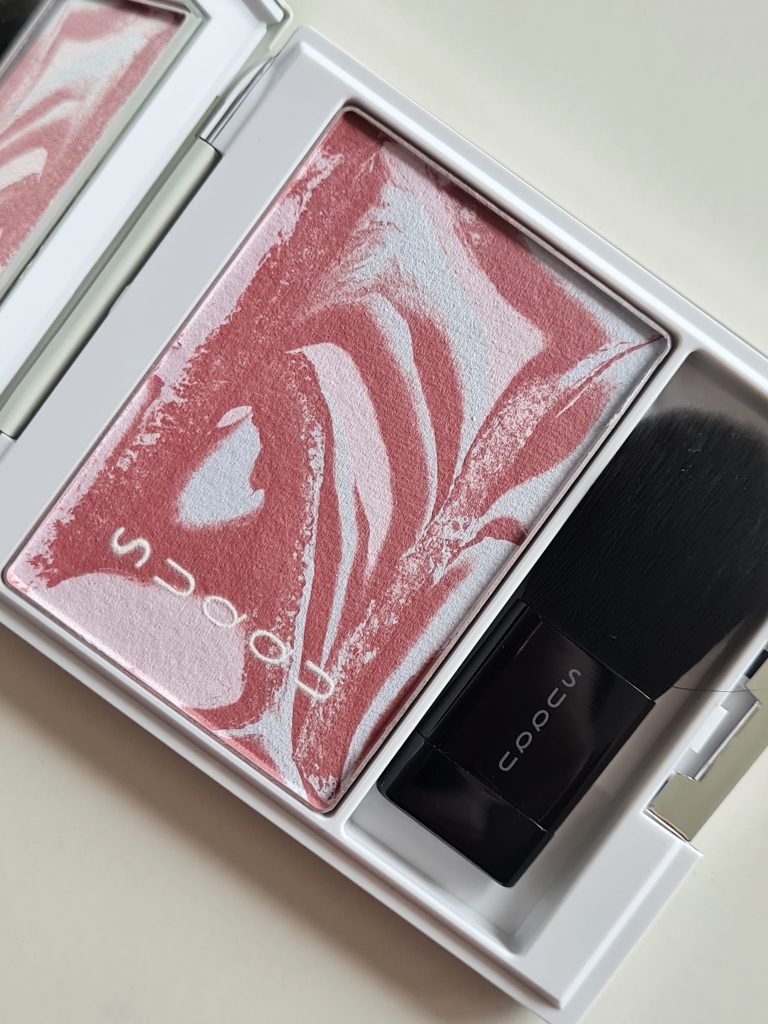 SUQQU Pure Color Blush, £34 – Two new limited-edition shades have been added to the classic Pure Colour Blush collection, each mixing three colors to create a natural, soft appearance while outlining the natural contours of the face with a bright, clear complexion. The new colors offer brightness and depth to your cheeks by combining pearlescent and matte textures, as well as a dazzling, translucent highlight color with a marbled pattern to mimic the multi-faceted, natural brilliance of gemstones.
Pure Color Blush 140 IROMADOI (Matte Brown x Light Green) – A matte brown blush with beige and light green highlights for a naturally contoured look.
Pure Color Blush 141 YUMEMATOI (Matte Berry x Light Blue) – A matte berry-red blush combined with sweet, blue-toned pink and light blue highlights to add a subtle flush to your complexion.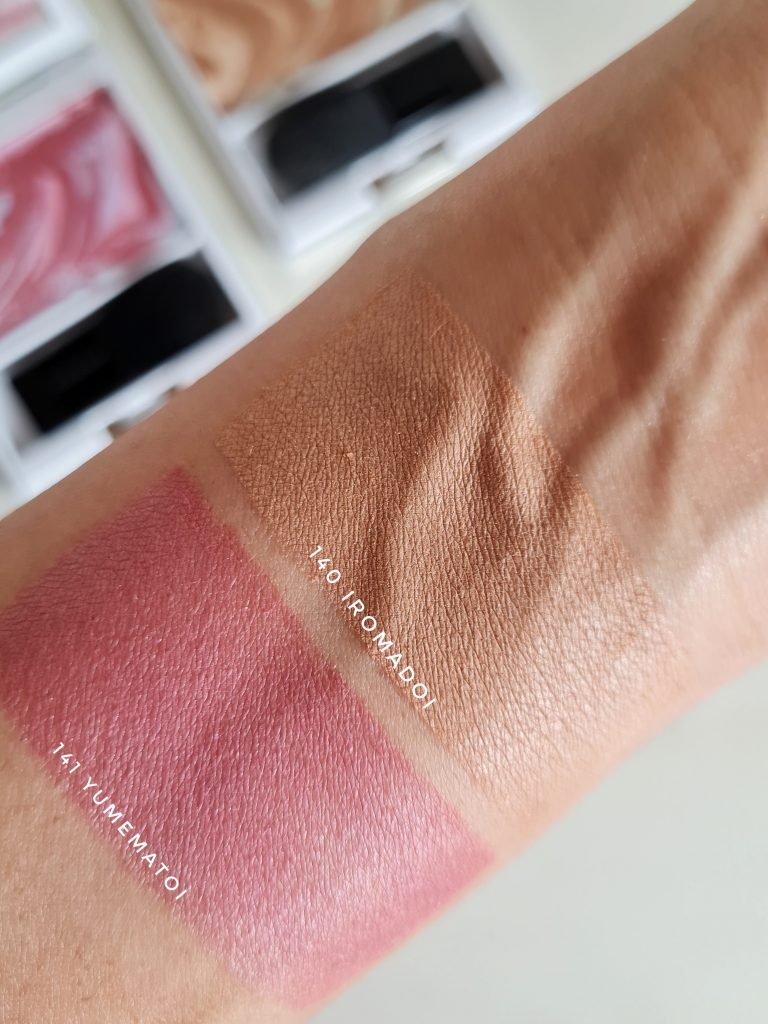 Believe it or not, these blushes are the star of the collection. With different colors running through like a marble pattern, they add interest to the blush palette and add radiance with a flush of color. Just a swipe of this blush to add a gorgeous flush with a radiant finish!
SUQQU Treatment Wrapping Lip, £28 – (Launching 2nd June) – Joining SUQQU's newest addition to the color range are two limited edition colors of Treatment Wrapping Lip. Combining a pure white opalescence alongside a deep black opal, the new shades bring both a luster and depth with delicate pearlescence. Use as a lip base to hydrate and protect or layer it on top of lipstick for added gloss.
102 TOUGYOKU (Pearlescent Pink) – A delicate pink pearlescence evokes the glow of white opals and creates a healthy-looking complexion.
103 MIGAKISORA (Pearlescent Blue) – A deep blue underpinned by a multi-colored pearlescence to bring the mysterious brilliance of black opals to your lips.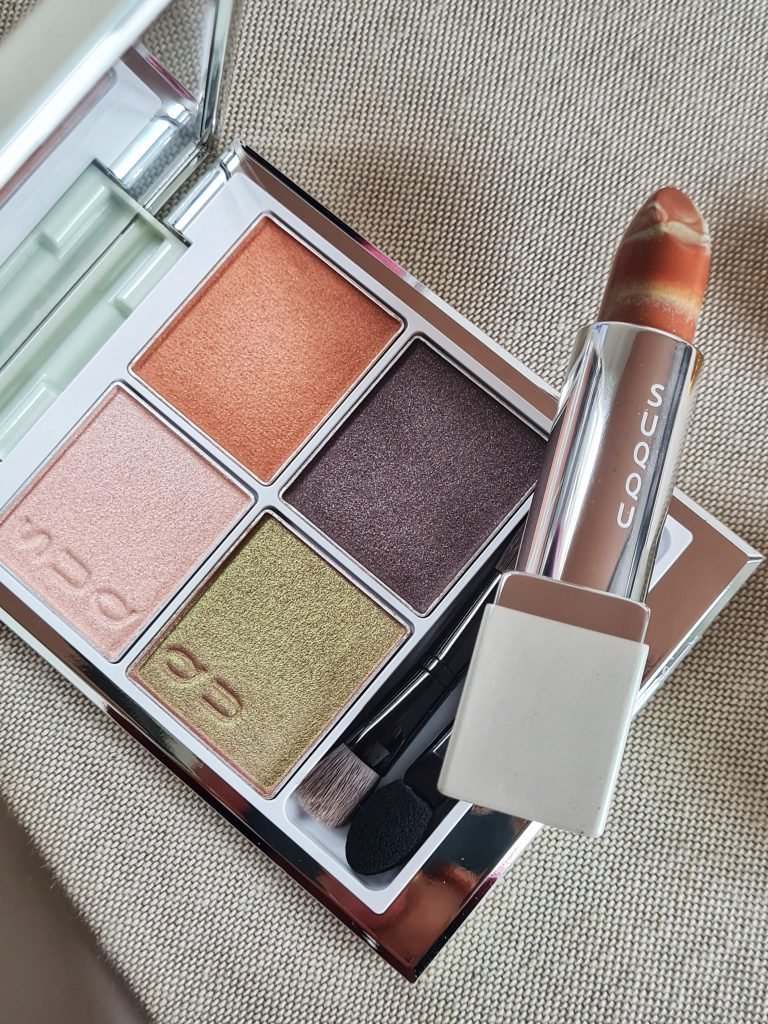 SUQQU Marble Color Lipstick, £32 – SUQQU's color collection now includes a new limited-edition lipstick with a marbled pattern. The marble lip color, which is neither too deep nor too bright, adds depth and luminosity to create soft, nuanced shades with a smooth, versatile texture that blends beautifully with the lips.
MARBLE COLOR LIPSTICK 101 KASUMICHA (Soft Beige x Sheer Green) – An effortless soft beige marbled with a sheer light green to create a chic brown.
MARBLE COLOR LIPSTICK 102 YURABENI (Brown Red x Sheer Purple) – A deep brown-red, mixed with sheer purple, for a soft, gorgeous rose-red colour.
The soft beige lipstick is like my lips but better and it has the formula of a very hydrating balm – just so perfect for a luscious, juicy lip look for summer.
SUQQU Nail Color Polish, £18 – Three new colors join the Nail Color collection this summer, bringing the color and brilliance of natural gemstones to your nails. Three colors of pink, purple, and blue add an enchanting sparkle of the summer sun with shimmering pearls inspired by fantastic natural stones.
151 SANZAKI – A color highlighted by pearlescent tones of pink and gold, for a dazzling brilliance.
152 KYOUSHOU – A translucent, fresh pale purple complemented by the contrast of glittering green iridescent pearls.
153 MABATABOSHI – A chic grayish-blue accented by a multi-colored pearlescent shine
The SUQQU 2023 Global Summer Collection will be released on 11th May at Selfridges; 12th May at Harrods, Liberty; 18th May Le Bon Marché Rive Gauche; 2nd June at Cult Beauty, and the new Treatment Wrapping Lip colors will be available on June 2nd
Launching
Until next time, Ashh xo
*This article features press samples. All opinions are my own and unbiased.