Aēsop is an Australian skincare and body care company that was created in 1987. With an emphasis on natural and sustainable ingredients, the firm provides a variety of products created from plant-based and laboratory-made ingredients. I love the bodycare and haircare from the brand but they also offer fragrances. After trying Eidesis – the fourth installment in Aēsop's othertopias fragrance collection last year, I knew it was just the beginning of an obsession with Aēsop's fragrance line. So, I was eagerly anticipating the next launch, and here we are. The gloam eau de parfum, like its predecessor, was created in collaboration with fragrance partner Barnabé Fillion and joins the othertopias scent lineup.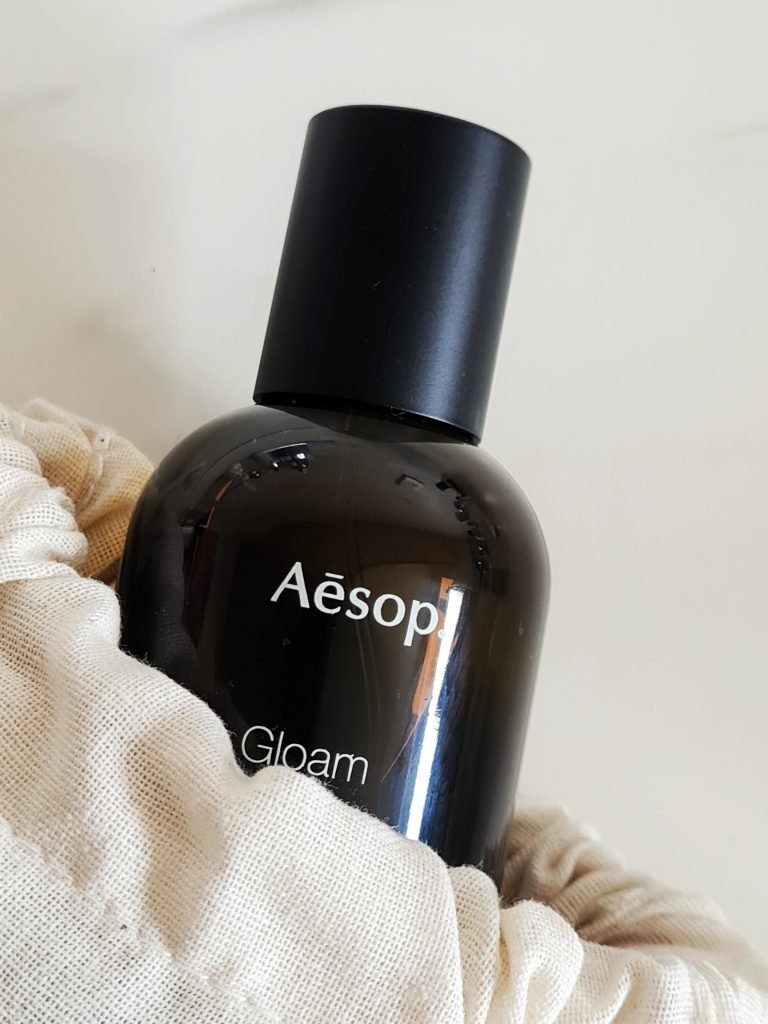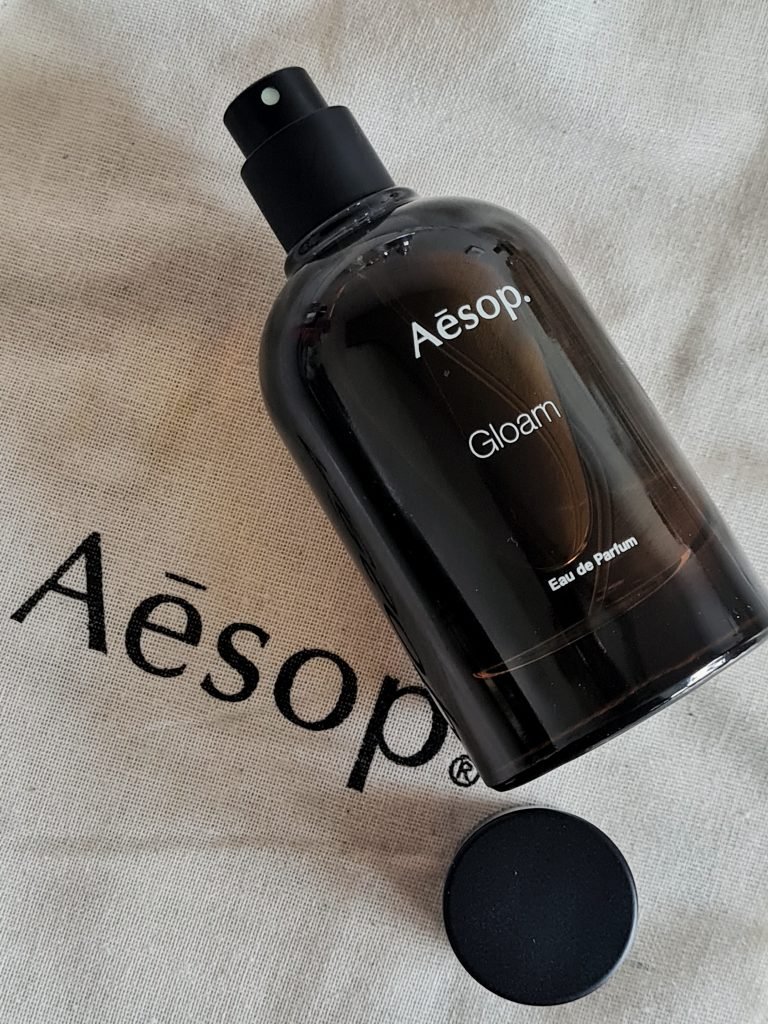 Packaging: Known for providing aromatic ingredients, apothecary-style packaging, and simple branding, this botanical mainstay ticks every box for minimal lovers! Gloam is presented in minimalist and sleek glass bottle packaging, which is designed to be both functional and aesthetically pleasing. TBH, anything from Aēsop looks chic on the shelf, and the fragrance bottles are no different.
Fragrance Family: Floral
Key Ingredients: Mimosa, Saffron, Iris
Created with great attention to detail, this ambrosial perfume mixes lush flowers with warm spices and deep woody notes, bringing you on a reverent, sensual journey. Pink pepper, cardamom, mimosa, rose, iris, patchouli, and sandalwood are among the ingredients in this intoxicating and captivating mix. The warming, herbal spiciness of pink pepper and cardamom provides an enveloping effect. However, as this settled, I noticed floral freshness and sweeter notes from neroli, rose, and orange flowers, adding a delicate playfulness. Because of the saffron and clove, there is a lot of peppery spice, and herbal undertones shine throughout the wear. I detected earthy and rich patchouli and sandalwood, as well as a soft, powdery aspect due to the addition of iris and mimosa. The rich, woody, powdery, and flowery perfume is unique and has a multi-faceted appeal.
Performance: This is a long-lasting fragrance and you do not need more than 2-3 sprays in my opinion.
Final thoughts: Gloam by Aesop is a one-of-a-kind scent with a distinctive olfactory experience full of spicy, woody, herbal, earthy, and floral undertones. This fragrance will let you experience a captivating blend rich in florals and spices that enchants the senses. Gloam challenges the expected with a fusion of botanical notes with a spiced kick. Because this is a multi-faceted fragrance, you will enjoy unraveling different layers of it as you wear it. If you want a luxurious peppery perfume full of unexpected and addictive overtones, this may be an ideal purchase for you.
Aēsop Gloam retails for £140 for 50ml and is available from Aēsop, Lookfantastic, SpaceNK, Selfridges, Liberty, Sephora, Cult Beauty, and John Lewis in the UK.
Until next time, Ashh xo
*AD – This blog article features a press sample. All opinions are my own and unbiased.