Australian Luxury Niche Fragrance House – Goldfield and Banks has launched a new fragrance – Ingenious Ginger to its beautiful collection of fragrances. This fragrance house uses Australian Native Botanicals in all their perfumes. With essences drawn from some of the most unique plants, flowers, and extracts of Australia, Goldfield & Banks fragrances will transport you to the other side of the planet in just one spritz.  Ingenious Ginger is an invigorating scent that cascades on the skin with sun-kissed mandarin, spicy ginger, elegant white flowers, and warm, enveloping amber. This amber floral solar perfume opens with a burst of bergamot, amplified by the effervescent scent of ginger, the sparkle of mandarin, and the bright aura of magnolia.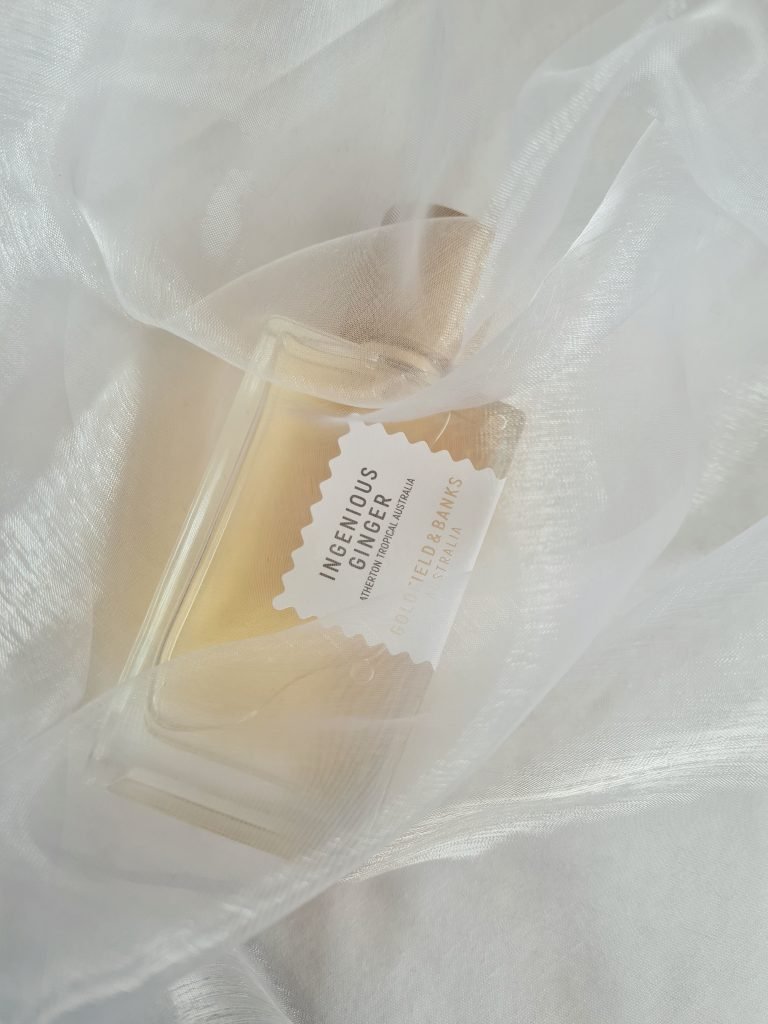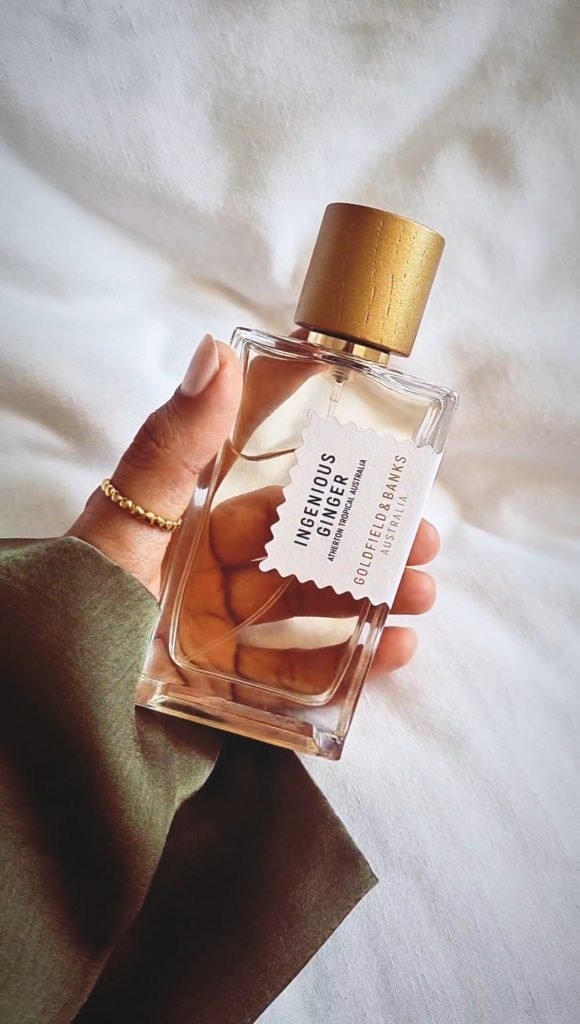 Perfumer: Hamid Merati-Kashani
Top notes: Australian ginger accord, Italian bergamot, Italian lemon
Heart notes: Chinese magnolia, jasmine, rose, Brazilian mandarin
Base notes: Australian sandalwood, patchouli, Indonesian amber, vanilla, musk, cashmere, amber
Goldfield & Banks has used an olfactory native material – Red Back Ginger – as the starting point for this accord, rather than deriving it from an extract. Together with bergamot, mandarin, magnolia, vanilla, musk, and amber, perfumer Hamid Merati-Kashani realized Dimitri Weber's scented vision for this flower.
With Ingenious Ginger, Goldfield & Banks is the first perfume house to explore Australian Red Back Ginger as an olfactory material and to add this complex native botanical to its all-Australian luxury perfume collection.
Sillage and Longevity: On my skin, it has a moderate sillage and moderate longevity of about 6+ hours and stays longer if I spritz it on my clothes too.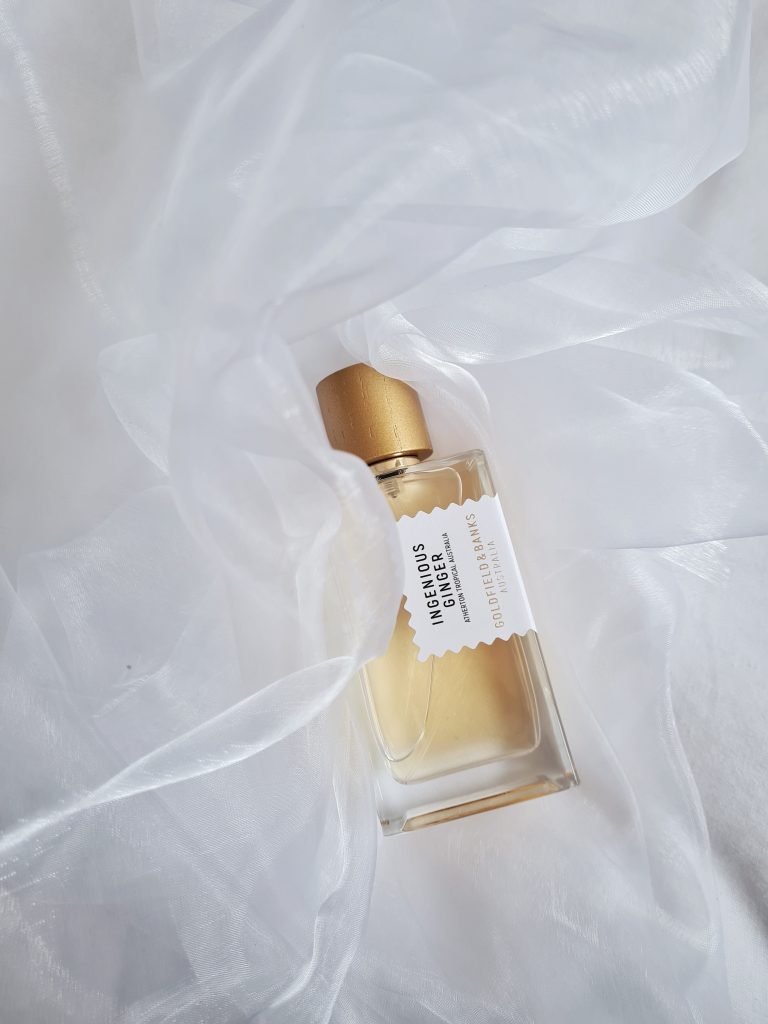 My thoughts: As the name suggests, Ingenious Ginger is around the note of Ginger supported by a bunch of other beautiful notes creating an irresistible concoction. There is a spicy, crisp citrus zing with light elegant floral touches and creamy sweetness in this fragrance. I wasn't keen on trying Ginger perfumes, but Ingenious Ginger has changed the way I looked at ginger. This is uplifting, addictive, and seductive ginger, blended with other gorgeous notes, creating a beautiful, intoxicating aroma.
Ingenious Ginger is really a fantastic unisex fragrance – so easy to like! It radiates off my skin so beautifully, especially on days when it is a bit warm outside. When the weather is gloomy, Ingenious Ginger is sure to brighten things up! This is a sparkling ginger with floral, sweet notes, and if you love Sunset Hour, you'll certainly enjoy Ingenious Ginger (both fragrances have got that happy, uplifting vibe going on!). I haven't stopped wearing it since I received this beauty, and it gets me so many compliments. Ingenious Ginger is my new favorite from Goldfield and Banks – it is SO good!
Ingenious Ginger is available from Selfridges, Harrods, Parfum Muse, and Fenwick starting 1st June 2023 in the UK.
Until next time, Ashh xo
*AD/Press Sample without obligation.