Aēsop's Othertopias range which included Miraceti, Karst, and Erémia scents now has a new fragrance called Eidesis. The fragrance is created in collaboration with Aēsop's long-term fragrance partner Barnabé Fillion. I personally have not tried any fragrance from Aēsop before but I do love their bodycare and haircare products. This Australian Luxury Cosmetic brand combines science with exceptional botanical ingredients to create remarkable products. The products from Aēsop bring an aromatic experience plus their gorgeous minimal packaging is to die for! For instance, if you look at the fragrance bottle of Eidesis, the brown glass bottle looks so chic and complements the aesthetics of Scandi-style lovers!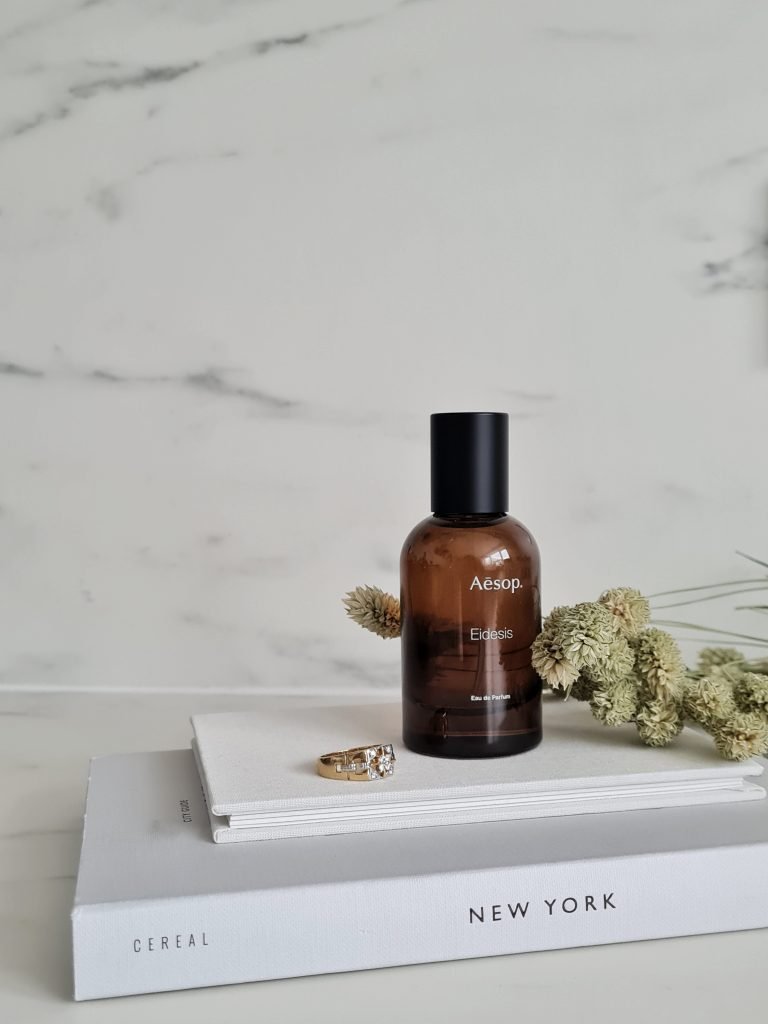 Eidesis honors the imaginary worlds beyond the surface of a mirror. Watery, iridescent florals are met with a warm, spicy, woody base, recalling the liquid stillness of a pond or looking glass. – Aēsop
Top notes: petitgrain, black pepper, frankincense
Heart notes: cumin, cedar, frankincense
Base notes: sandalwood, cedar, vetiver
This is a genderless fragrance that has a woody, spicy, ambery aroma. It is like fusing watery iridescent florals with an earthy, woody base. On my skin, Eidesis stays all day with a moderate projection.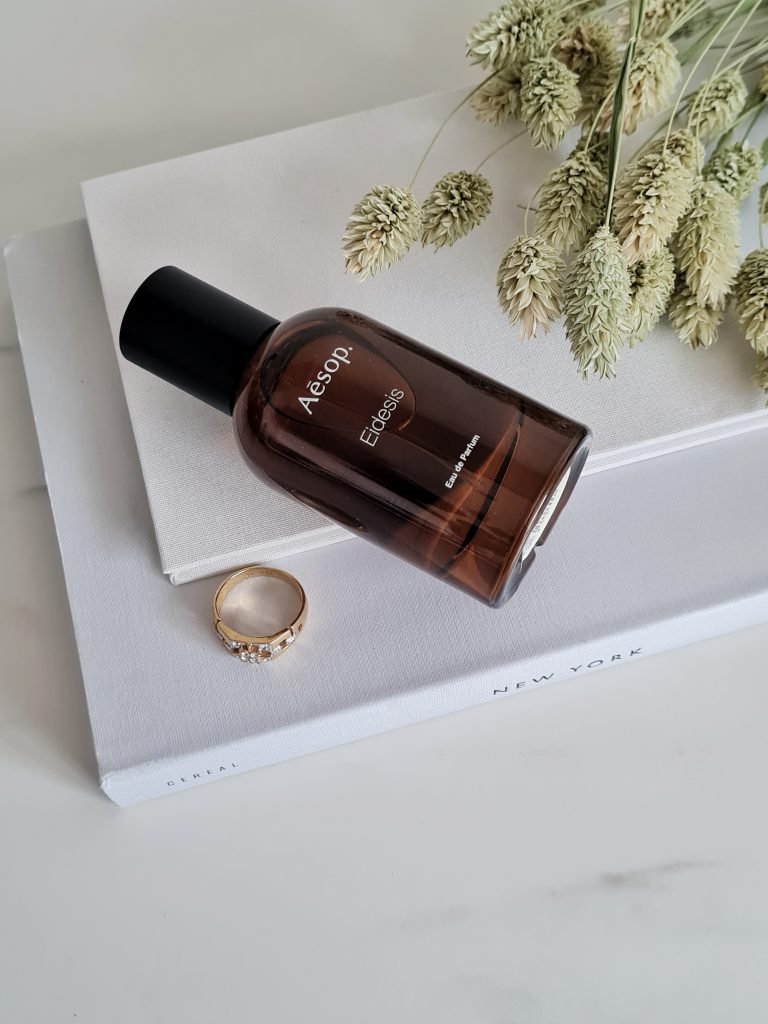 Eidesis from Aēsop is nothing but beautiful just like a walk in the woods on an autumnal evening. Imagine yourself wearing a sweater and crunching through the leaves on a crisp cold evening. There is some dampness and some woodiness like damp earth and logs of woods, trees, and some leaves. There are herbal, woody notes along with hypnotic spices making it a very magnetic blend. This mesmerizing blend has notes of black pepper, frankincense, and sandalwood giving it a very rich, deep, and warm dry down on the skin. It is a comforting yet provocative and seductive fragrance.
Eidesis retails for £140 for 50ml and is available from Aēsop skincare, Selfridges, Beauty Bay, and John Lewis in the UK. 
Until next time, Ashh xo
*This post features a press sample without any obligation to post. All thoughts and opinions shared are completely mine.