Arancia Rossa from Laboratorio Olfattivo is one of the four perfumes from Viaggio in Italia Masters' Collection by Master Perfumer Jean-Claude Ellena. He needs no introduction as he has created over 130 perfumes for various designers and perfume houses. He is also the in-house perfumer for Hermès.
For this collection, Perfumer Jean-Claude Ellena took a journey to Italy to feel that happiness because he only creates perfumes with joy! He wanted to create fragrances that would sing of Italy, of joie de vivre, cheerfulness, and hope.
"Of all the stories, my favorite is the offer of oranges at Christmas, a gift of light, a message to announce the end of winter, rebellious fruits that dress the color of summer." – Jean-Claude Ellena.
Arancia Rossa is the fragrance of Italian Blood Orange – A fruit so juicy and fleshy that smells so elegant and sophisticated in olfactory compositions.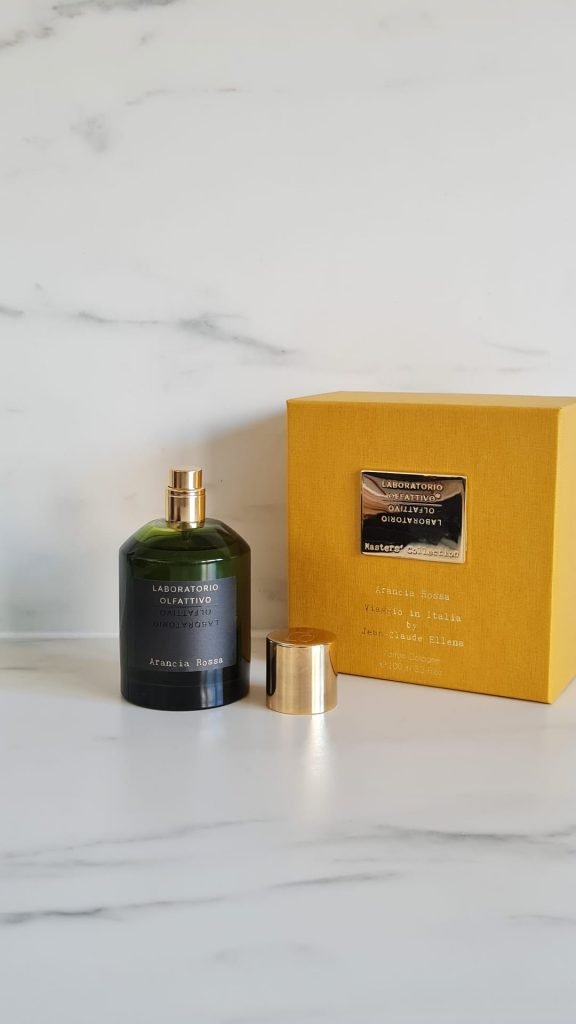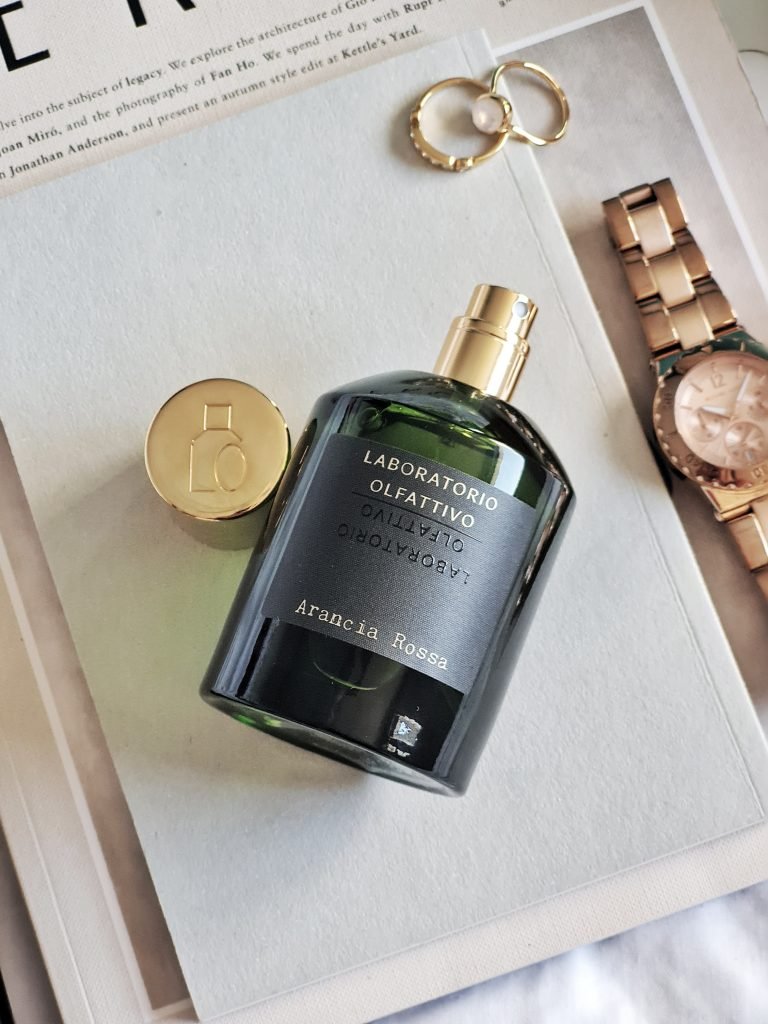 Housed in a green-tinted glass bottle, Arancia Rossa looks both sophisticated and aesthetically pleasing.
Fragrance notes:
Top Notes: Italian Blood Orange
Middle Notes: Orange Flowers, Passion Fruit
Base Notes: White Musk
Arancia Rossa is a very realistic tarte orange fragrance that is zingy and bright and brings those rays of sunshine on cold, winter days. A fragrance that you'd want to wear on those hot summer days when you just want to smell fresh and pleasing to everyone's nose. Also for those cold winter days when days can be gloomy and you want that spark to bring a smile to your face.
Though this fragrance is from the citrus family, it has an incredible projection and longevity on my skin. It lasts all day without any need for re-application.
Arancia Rossa retails for £90 for 100ml and can be purchased from Laboratorio Olfattivo and Liberty.
Until next time, Ashh xo
*This blog article contains press samples sent out to me without any obligation to post. All opinions are my own and unbiased.