I've been so much into Spicy and Oud based heavy fragrances lately. I think it's the weather that makes me gravitate towards these. Lancome Oud Bouquet is one such incredible fragrance that has been on my wishlist for a long time but it comes with a high price tag. Though I own some of the very expensive fragrances in my collection it may not be possible to buy everything every time. So I have been looking for a budget fragrance which has similar notes without compromising the performance and I FOUND IT!
It is Swiss Arabian's Shaghaf Oud and it is inexpensive but smells like a very expensive fragrance. Swiss Arabian is the first perfume manufacturing company in United Arab Emirates Est, in 1974. This is the winner of the Best Fragrance Award (FIFI) for 3 consecutive years.
Shaghaf Oud comes in a glass bottle painted in gold color and looks like a gold brick. The bottle is a fingerprint magnet and I had to handle it carefully while photographing. The gold bottle is housed in a golden card box with a wood grain textured effect which goes very well with the fact that Oud is an expensive ingredient of the fragrance industry and is one of the gold ingredients. Oud is derived from trees and hence the wood grain texture on the packaging – very thoughtful! The sprayer is great and the lid is not magnetic but it is soft closure lid with a snug fit. There is also a leaflet in the box featuring other fragrances from the brand. I have seen similar leaflets in other Arabian fragrances too.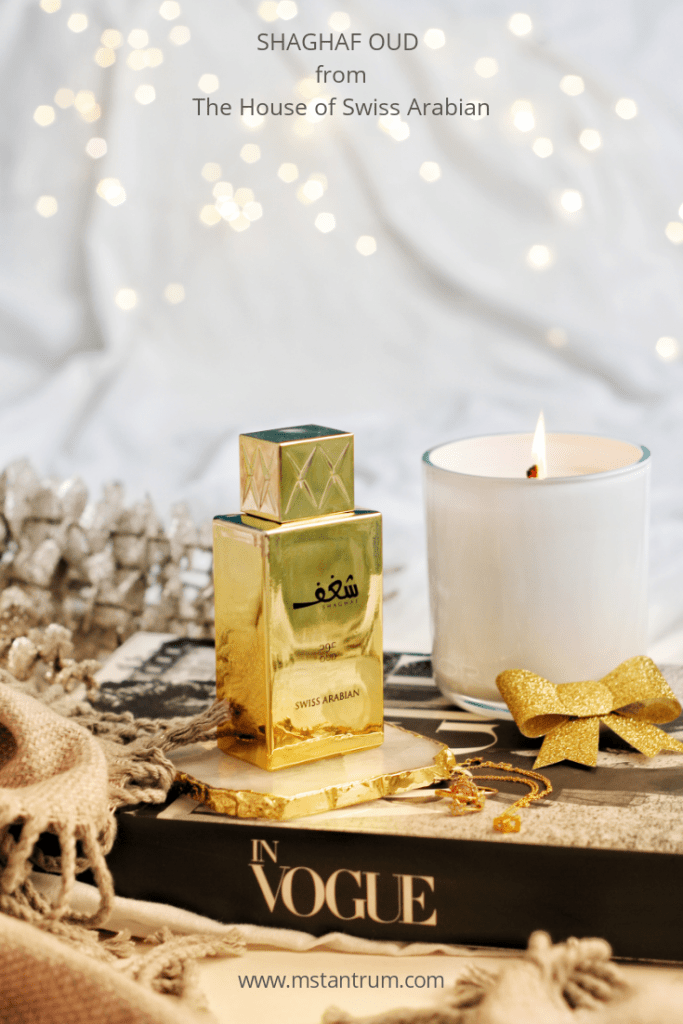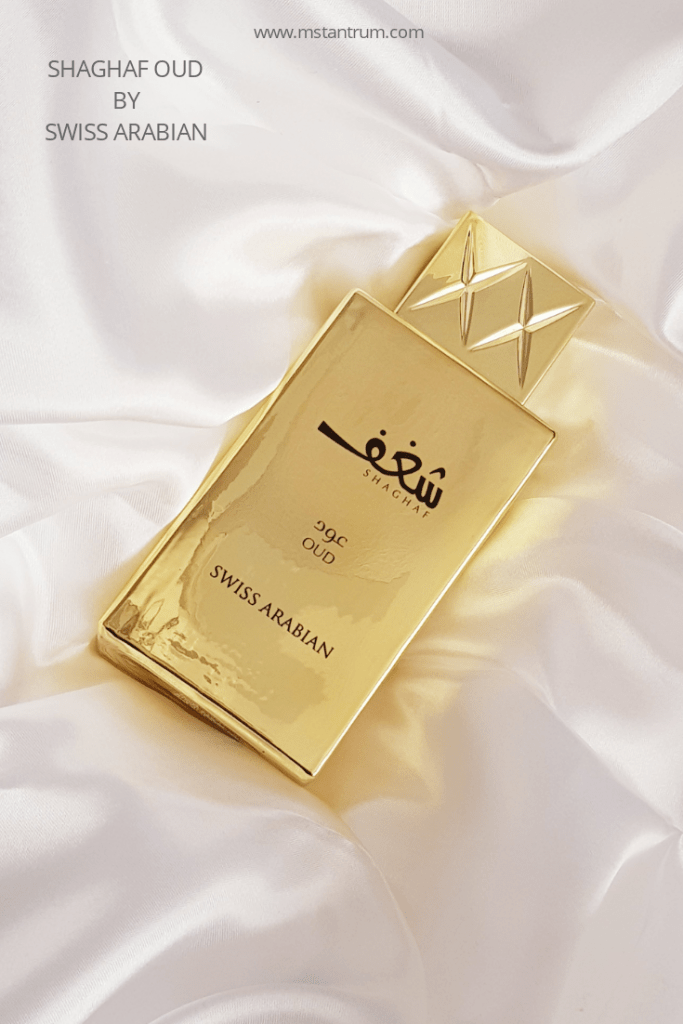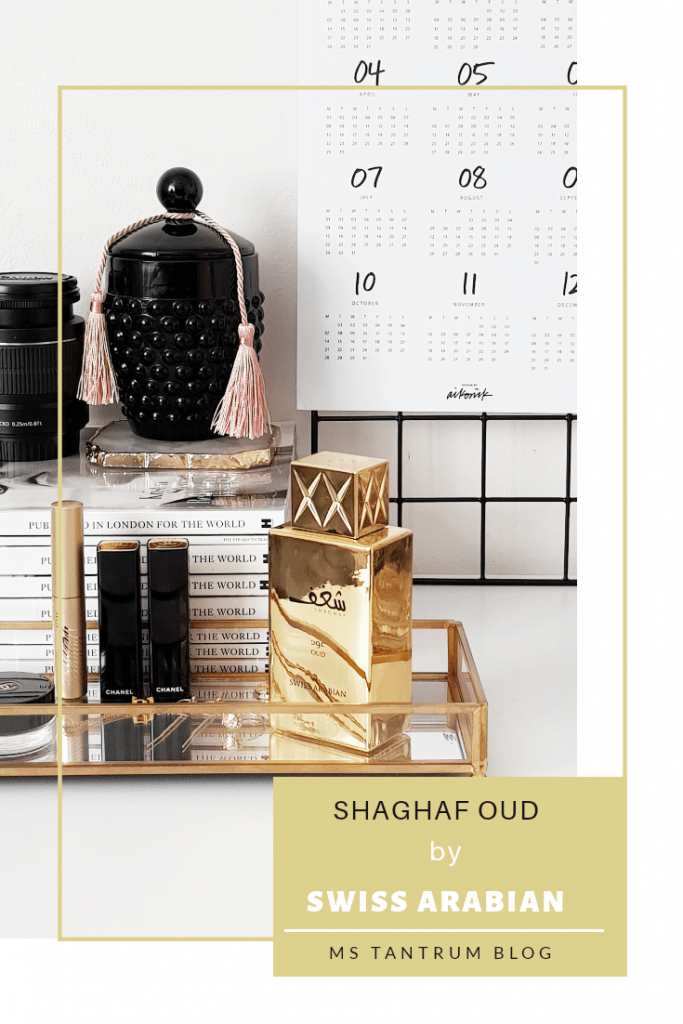 My husband says Arabs love their gold and the fragrance is a gold standard commercial oud beast. By the way, there are a lot of Gifts for Men available for the holiday period and I got him a couple of Arabian scents. This is not a complex fragrance but it is very well blended. This is a floral oriental fragrance with an opening of saffron which smells slightly dry but immediately the rose notes take over. Oud is not the main player here but has a supporting role. Imagine Rose notes are laced with Oud. Vanilla and Praline are in the base along with Oud and gives an interesting twist to the fragrance. Rose, Vanilla and Praline together make this Oud fragrance wearable for women.
Top notes Saffron
Middle notes Rose, Oud
Base notes Vanilla, Praline, Oud
This fragrance is heavy and is more appropriate for colder evenings for both men and women. Projection is strong and is very long-lasting. You need to be light-handed with this fragrance as it can be too much in terms of projection. Though it is heavy, it is a commercial oud fragrance which is easily acceptable in Western Countries as well. If you love Arabian fragrances, this will be a beautiful addition to your collection.
Until next time, Ashh xo
*This fragrance was sent to me by Notino UK for review purpose.