Armaf Niche Black Onyx an oriental fragrance with spicy notes of cardamom and cinnamon combined in patchouli, musky amber dry down with a heart of rose and Oud. Though Armaf markets this fragrance for men, this is a lovely unisex pick for independent men and women.
Honestly, I was more interested in reviewing Creed Aventus because everyone seems to love it but then someone in the Fragrance Community mentioned Armaf Fragrances. Upon some research, I got to know amazing things about Armaf brand in the Fragrance Community and the first one I chose to review on my blog is Black Onyx from the niche line of Armaf Fragrances. Designer Armaf is a new fragrance house from the United Arab Emirates but the Niche line is made in France as I got to know from some Fragrance Influencers.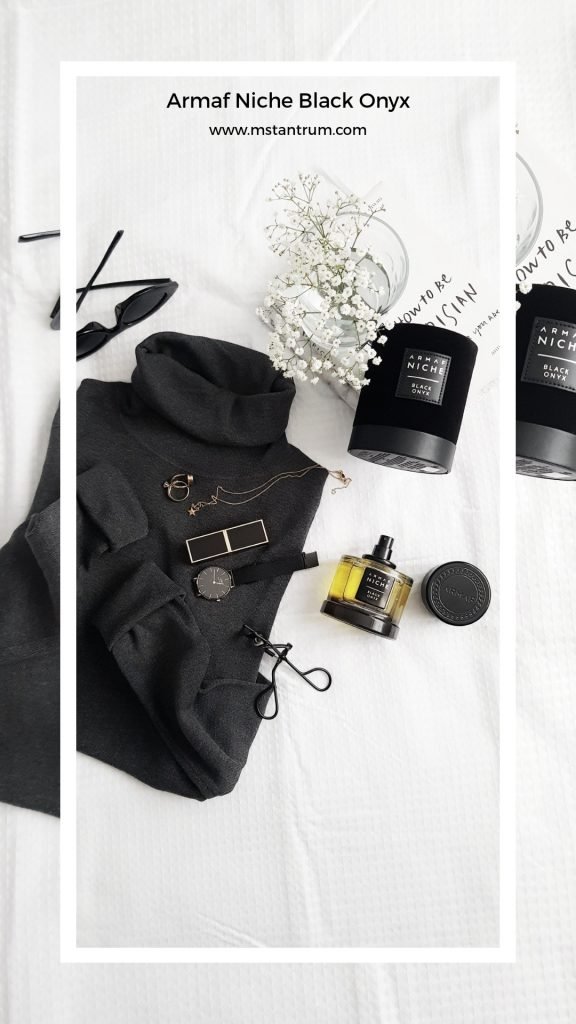 Packaging – Okay, we need to take a moment to appreciate the packaging of this fragrance. The juice comes in a glass bottle with a heavy dark base which gives a slight gradient look to the glass. The bottle comes in a leather and velvet case which gives a posh finish to the fragrance. The fragrance details are embossed on to the bottom of the case. The sprayer is really amazing and fine.
The only thing I'm not a fan of is the lid which is nowhere in comparison to the heavy bottle. However, for the price I paid for this fragrance, I shouldn't complain really! The second thing I want to mention is that this fragrance is made in France. I checked this with some of my friends in the Fragrance Community and their bottle has the same Made in France Info as well. Another thing you must note is that you should hold your case from the bottom part when the bottle is inside the case or you might end up dropping the bottle.
Notes
Ingredients: Cardamom, Lemon, Cinnamon, Myrrh, Oud, Rose, Amber, White Musk, Patchouli.
This fragrance is spicy in opening and revolves quite a lot around cardamom and black pepper. There is a bit of lemon as well in the opening. The dry down is slightly peppery and powdery. It is a beast or powerhouse fragrance with an incredible performance.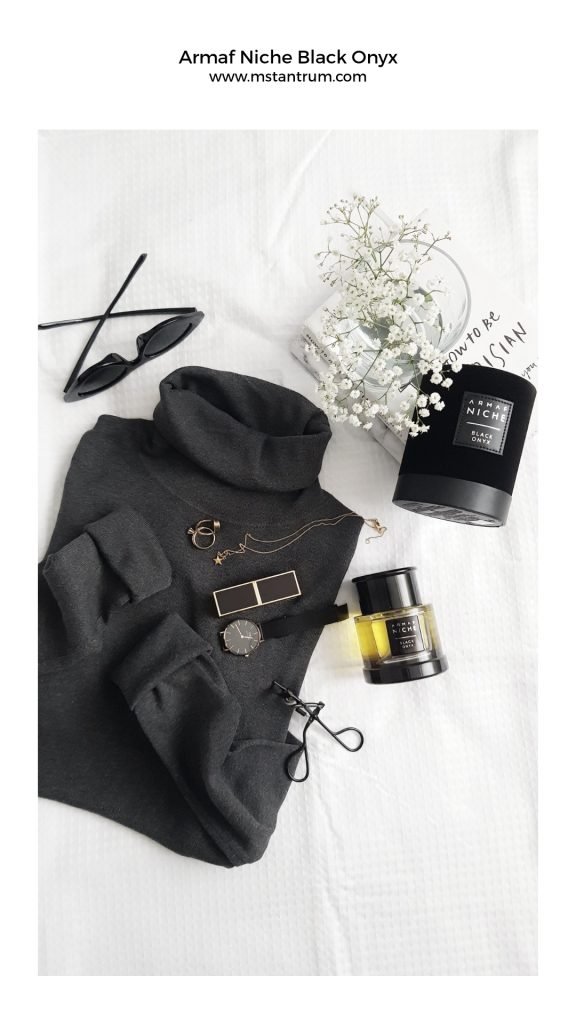 In the fragrance community, this fragrance is often compared to La Nuit de l'homme by YSL and for very good reasons. The juice colour is green-ish in both fragrances. However, the bottle of Armaf Niche Black Onyx is heavier and the casing adds a lovely touch to the packaging.
Armaf Niche Black Onyx is a mature fragrance for independent men and women. The fragrance will work great for cold weather and evening formal settings. Black Onyx complements formal dressed-up occasions.
Until next time, Ashh xo
*This fragrance was gifted to me by Notino. Opinions are my own and unbiased.