Summer is officially here and all I need is glowy skin, a rosy flush on the cheeks, and a pop of bright color on the lips. Chantecaille's NEW Flower Power Collection serves just what I need right now! When I see this collection, all I think of is summer, lots of colorful blooms, my flowy floral print dresses, bright happy faces in the park…umm maybe a nice picnic too. With the prettiest embossed colorful 3D floral motif pattern on the pieces, I think this collection is hard to miss!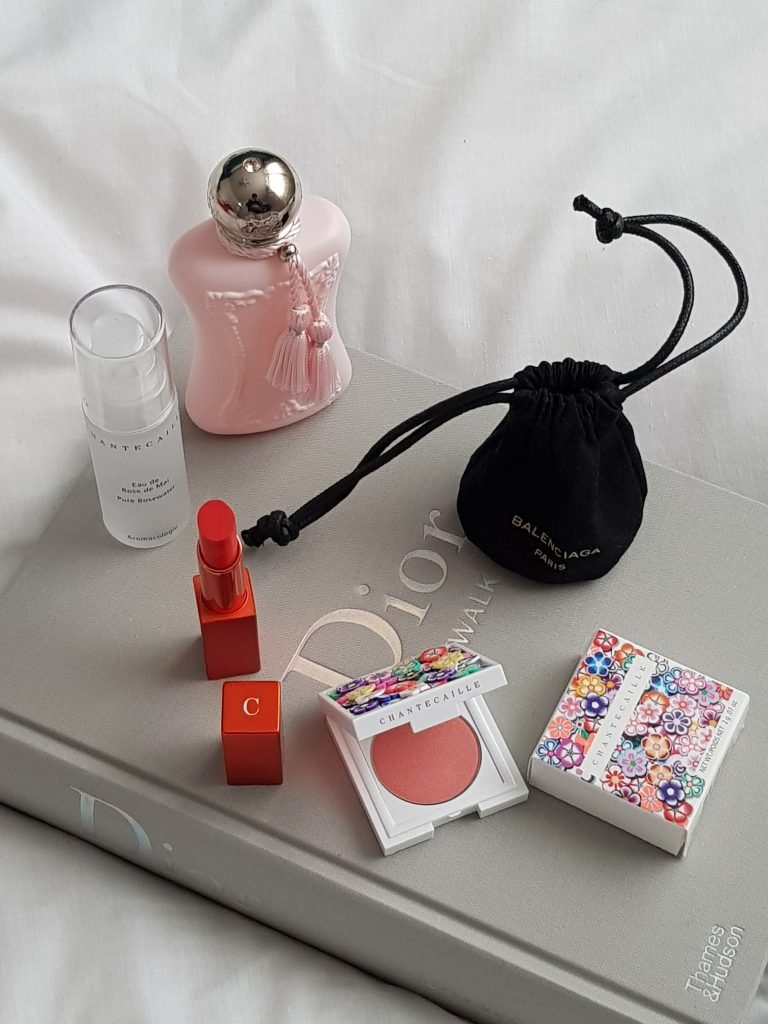 The collection is small with just four products but absolutely stunning! This collection includes the Perfect Blur Powder, the brand's best-selling finishing powder, in Limited Edition Flower Power Packaging and two shades – Light/Medium and Medium/Deep. Also included is the new Flower Power Cheek Shade. There is also a limited edition Lip Chic in the new shade, Capucine as well as a mini Blur & Buff brush. I have got the blush as well as the lipstick to share my thoughts with you!
Chantecaille Lip Chic – Capucine – Flower Power Collection
I absolutely adore the Lip Chic formula – it is so lightweight and nourishing on the lips. It is ultra-comforting and my lips feel soft. The glossy finish makes them look juicy which I absolutely love! I love that the shade Capucine is so bright and fun and the lipstick case reflects the shade so well! The pigment is buildable from sheer to medium. I love a good bright lipstick for summer and this coral shade is perfect to brighten up any look!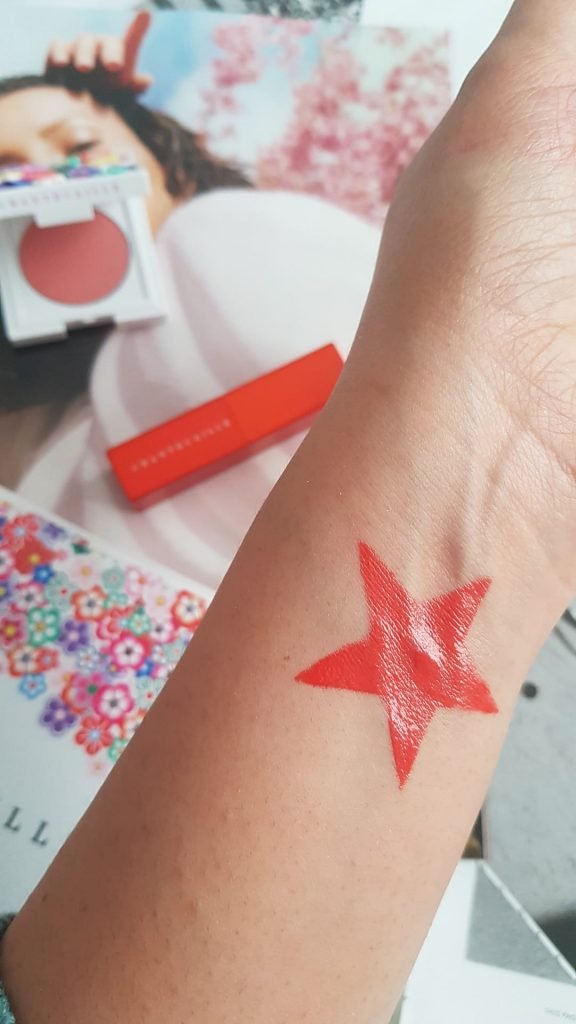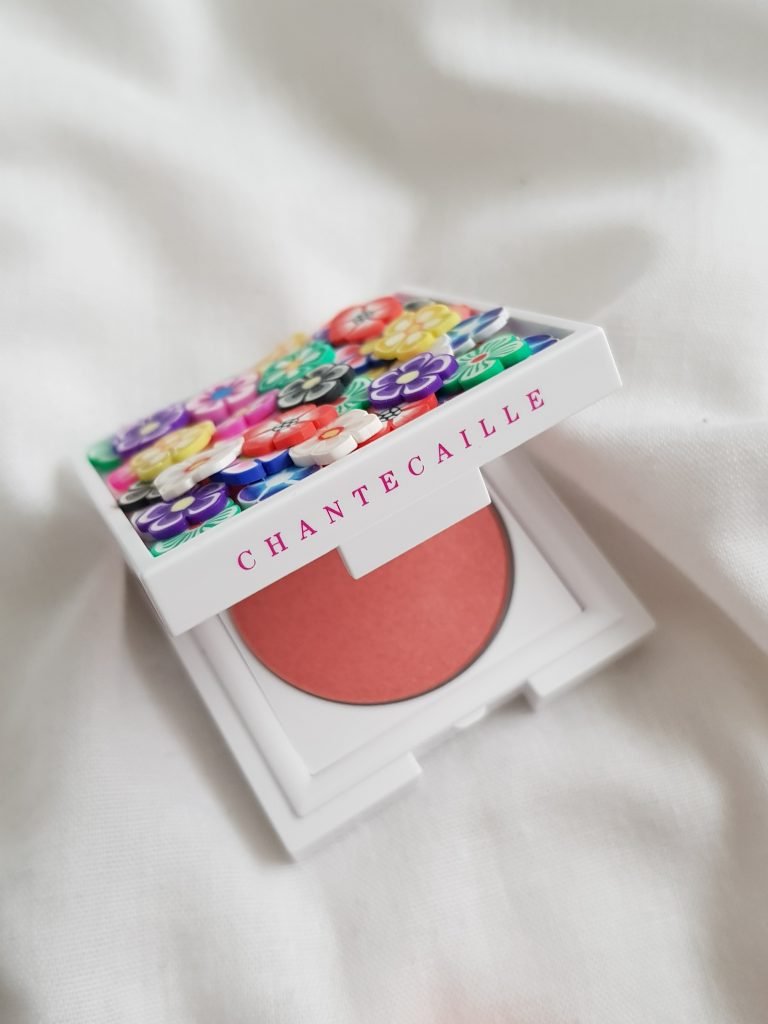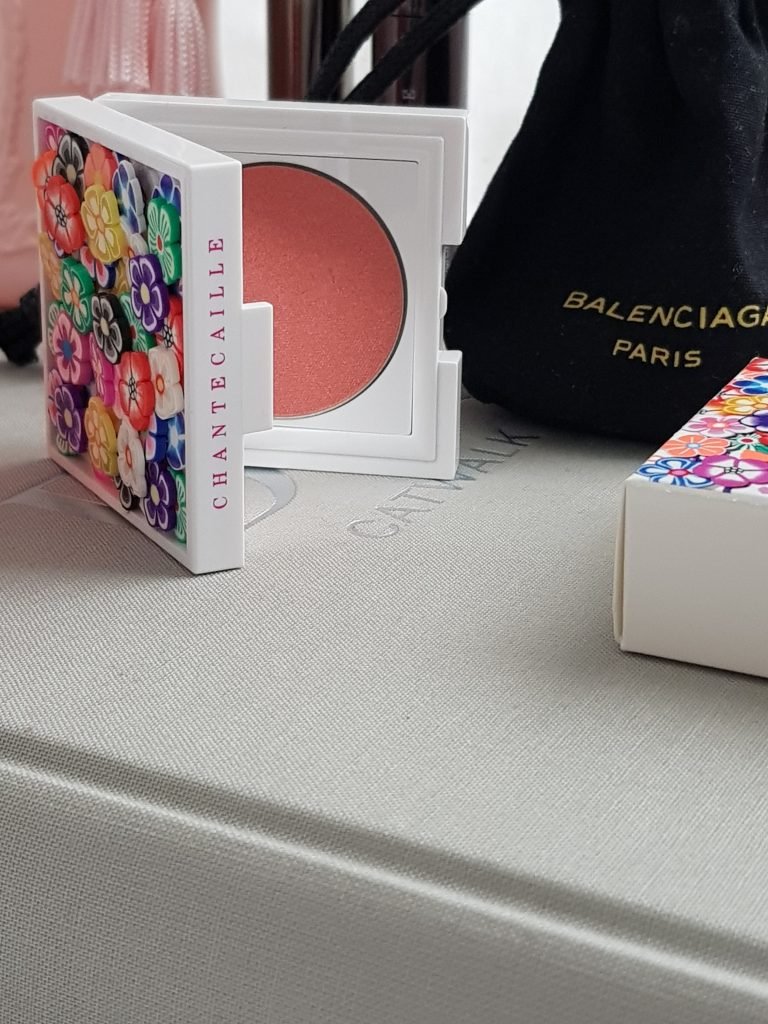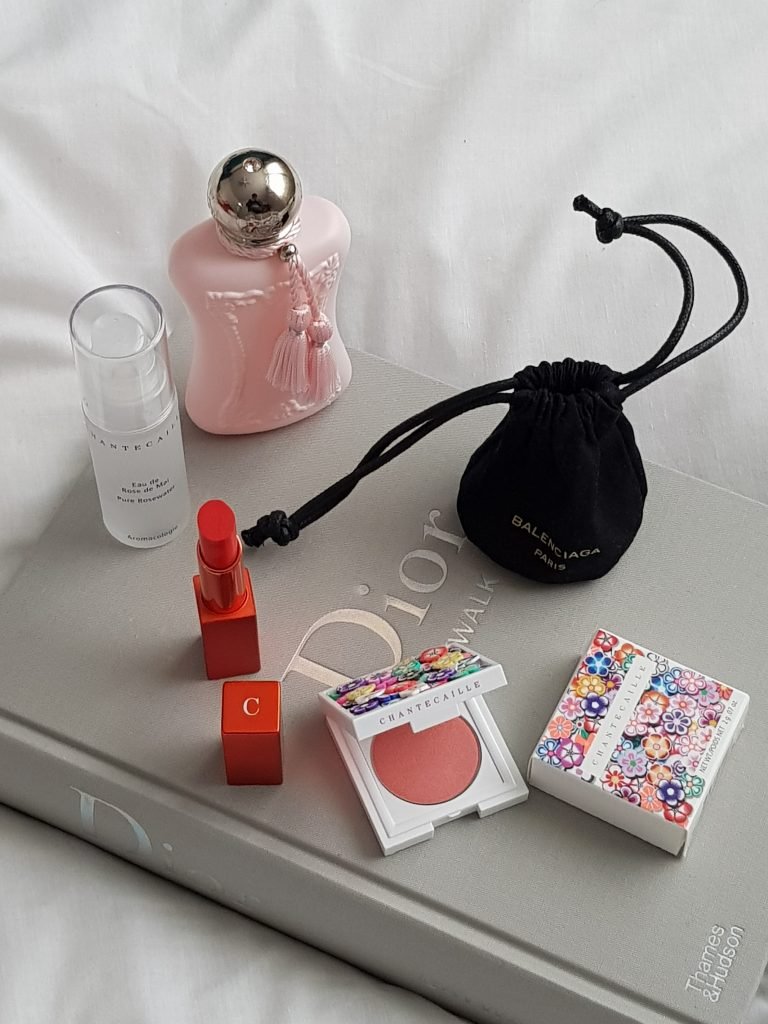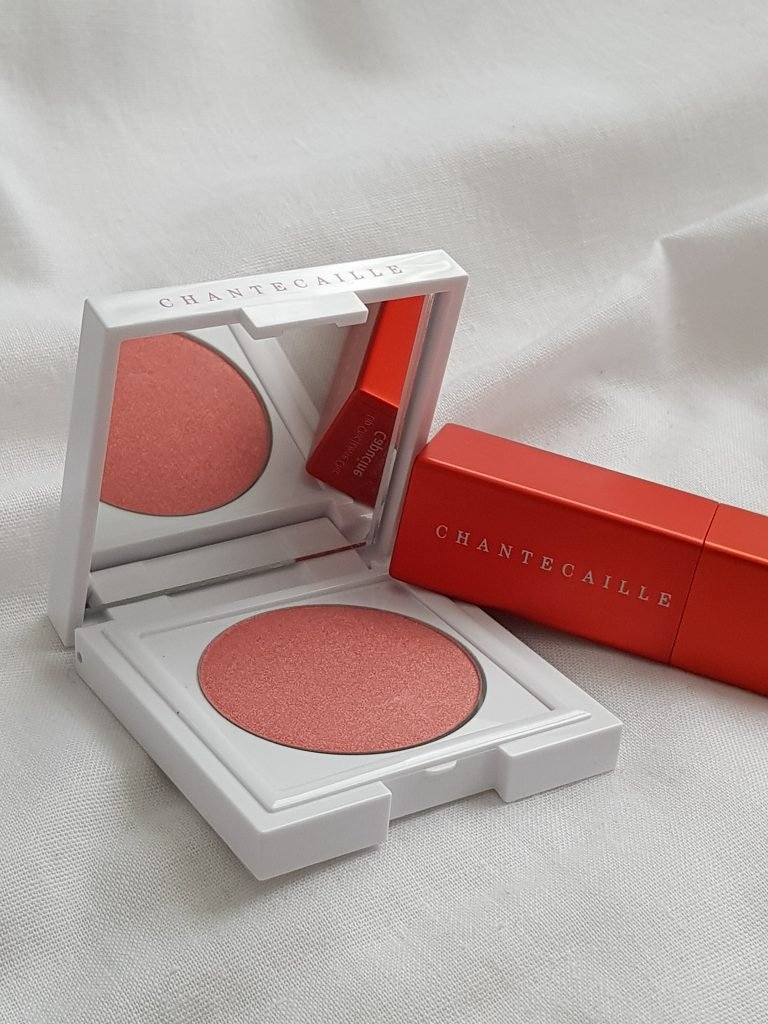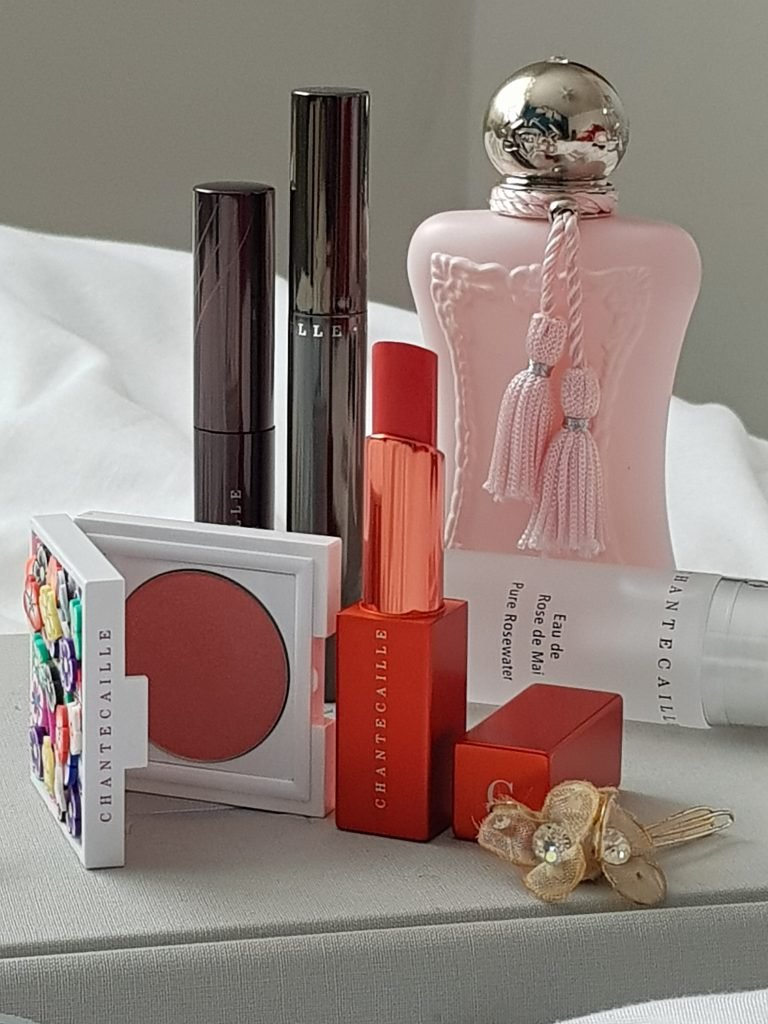 Flower Power Cheek Shade Blush – Rosy
This blush comes in a powder/balm hybrid formula that gives you the longevity of a powder but acts like a cream balm on your skin. The texture is so unique. It feels lightweight and smooth to touch. The blush blends nicely into the skin to give a beautiful flush of color with a subtle sheen. The shade Rosy imparts a beautiful rosy flush. Think a soft rosy flush with a lit-from-within look. The blush is buildable from sheer to medium. Overall, the complexion looks very healthy.
With such bright and cheerful packaging and vibrant shades, this collection is sure to bring you joy this summer! Are you planning to pick up anything from the Flower Power Collection? Until next time, Ashh xo
*This post includes PR samples. Opinions are my own and unbiased.