American Luxury Fashion House – Coach released two fragrances in 2016 that captures the free-spirited nature and all-American beauty of the Coach girl. Often, we get confused about which fragrance to choose or which one is the right fit for us. Here in this post, I have tried to compare both the offerings from Coach.
Packaging: Both Eau de Parfum and Eau de Toilette with an engraved horse and carriage emblem engraved in the glass of the bottle. It also has a metal turn-lock spray cap and an embossed leather hangtag charm with the only difference being the color of the hardware and the hangtag charm. The leather hangtag is inspired by the brand's covetable leather goods. Instead of beige, the fragrance juice in Eau de Toilette is colored in soft pink. Eau de Parfum bottle has gold accents while the Eau de Toilette has silver accents.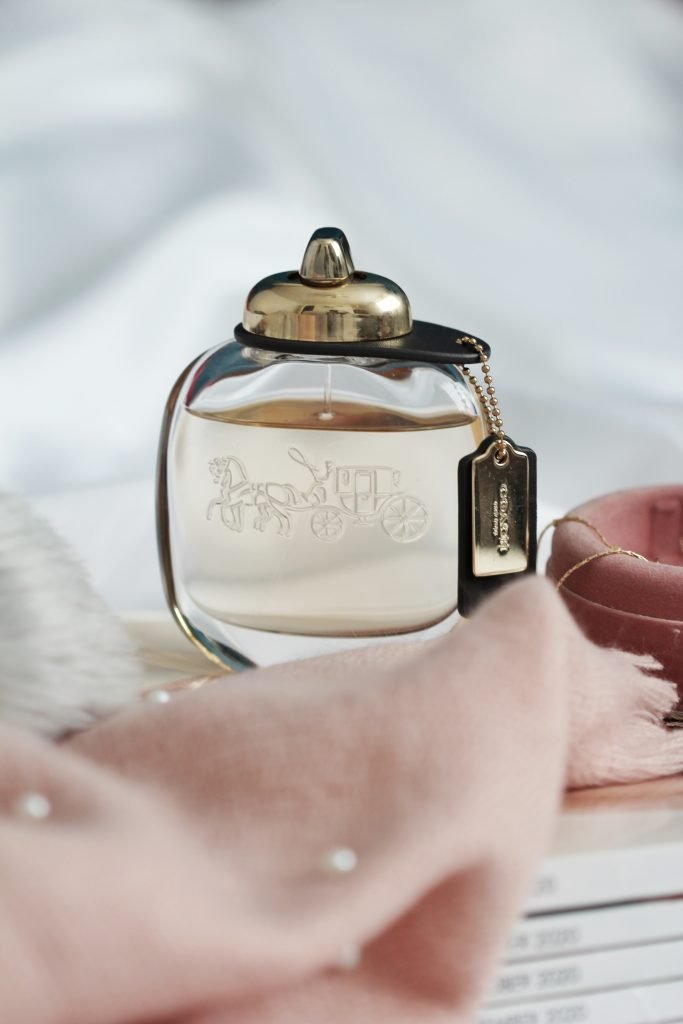 Coach Eau de Parfum
According to Coach, this is a fragrance full of contrasts inspired by the spontaneous energy and downtown style of New York City. Spirited and sparkling, yet sensual and feminine, Coach Eau de Parfum opens with bright, sparkling raspberry, which gives way to creamy Turkish roses, before drying down to a sensual suede musk base note.
Top Notes – Raspberry leaf, Pink Pepper, Pear
Middle/Heart Notes – Turkish Rose, Gardenia, Cyclamen
Base Notes – Musk, Cashmere, Suede
It's a nice blend of sweet and floral notes while also having depth and warmth as you expect from musky notes. This is a sweet floral perfume with raspberry rose and pear. Raspberry is making it sweet while pear is giving it a fruity vibe. Roses give it a floral value and then musk and suede notes kick in. The base notes of musk, cashmere, and suede make it more sophisticated. It is a nice and easy-going fragrance. It is easily likable. Performance is lovely with moderate sillage and longevity. If you're looking for some lovely gifts for fragrance lovers, this would be a very happily received.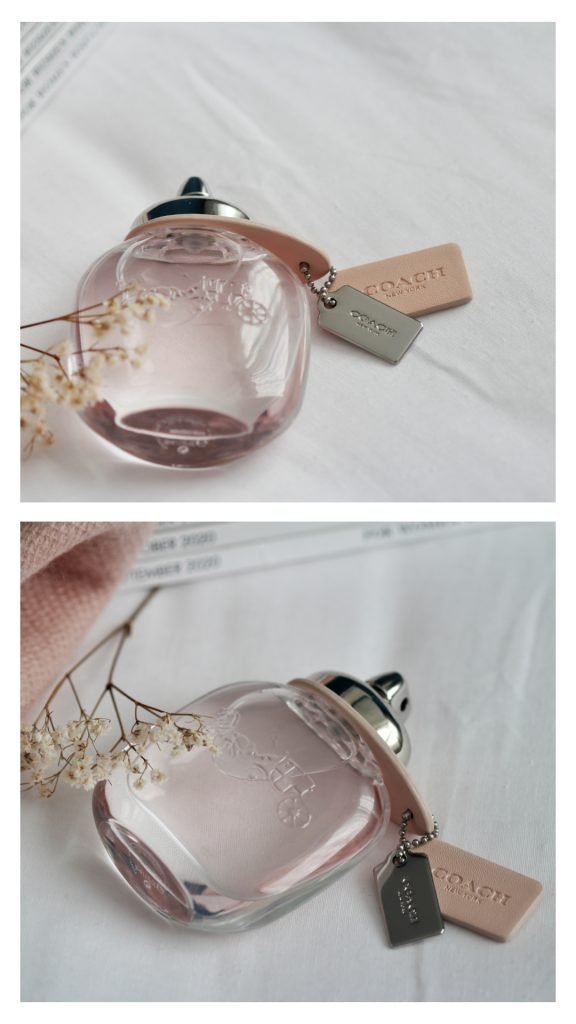 Coach Eau de Toilette
According to Coach, this is a fragrance full of contrasts, it opens with fresh pear, which gives way to timeless and elegant white Alba roses, before drying down to a sensual cedarwood base note.
Top Notes – Grapefruit, Pear, Mandarin Orange
Middle Notes – White Rose, Bulgarian Rose & Jasmine Sambac
Base Notes – Musk, Sandalwood, White Cedar Extract & Oakmoss Accord
While Coach The Fragrance Eau de Parfum is a Fruity Floral scent, Coach The Fragrance Eau de Toilette is more on the oriental floral side. Instead of sweet gourmand notes of raspberry, you get fresh sparkly mandarin orange and grapefruit notes which are very uplifting. This fragrance is more about the rose notes. The fragrance dries down to musky and woody notes. Pear is still there which keeps it a bit subtle and juicy. This is a lighter, fresher, and not so sweet version of Coach Fragrance. The sillage and longevity are lighter than the EDP version so I like to go heavy-handed with this one. This fragrance is great for brunch or coffee dates.
Until next time, Ashh xo
*This post features PR sample from Notino. Opinions are my own and unbiased.