Every Perfume Enthusiast knows how popular The Good Girl Fragrance from Carolina Herrera is! Most of us own a bottle not just because of its gorgeous shoe design but for mindblowing fragrance too! Carolina Herrera's Good Girl Légère Eau de Parfum is a fresher, bold evolution of the iconic GOOD GIRL fragrance. It can be used both day or night.
Packaging | The Good Girl comes in a dark midnight blue shoe-shaped stiletto heel bottle with a dark blue velvet-y feel card box. The Good Girl Légère, on the other hand, is a see-through gradient midnight blue bottle in the same high heel with a white card box. The only thing that distinguishes it from the Good Girl is that it sports an ombré design instead of a lacquered surface. The outer dark packaging for Good Girl represents it is a deeper fragrance while the white outer packaging on Good Girl Légère represents a lighter fragrance. The ombre glass bottle also represents day turning into the night or good turning into bad.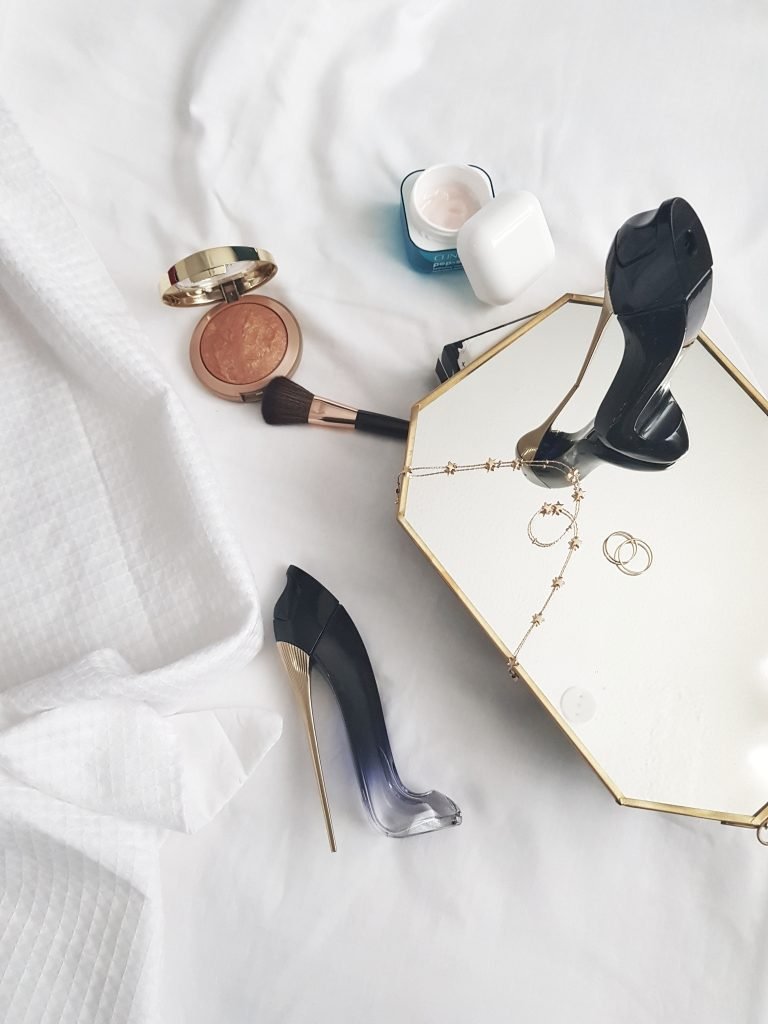 Fragrance Category | Oriental Floral for both day and night
Notes
Top Notes – Tangerine
Middle Notes – Jasmine Sambac, Ylang Ylang, Tuberose
Base Notes – Caramel, Tonka Beans
Composition | The opening is full of juicy tangerine followed by sweet ylang-ylang, tuberose, and jasmine. The gorgeous composition is then rounded off with caramel and tonka bean in the base of this Eau de Parfum. Tuberose is toned down. Louise Turner is the nose behind this fragrance.
Projection & Longevity | Both projection and longevity are impressive. The fragrance lasts strong on me for about three hours and then gradually stays close to the skin.
Overall thoughts | Good Girl Légère is perfect for spring and summer while the original Good Girl is more suitable for autumn and winter. Both offerings from Carolina Herrera are compliment getters but if you have not tried the brand before, I would say start with Good Girl Légère. It is light yet bold and easily likable.
Until next time, Ashh xo
*This fragrance was gifted to me by Notino. Opinions are my own and unbiased.