Instytutum skincare was founded by inspired by Natalia Derkach, M.D. – A top level executive of a successful Pharmaceutical company. She teamed up with a prestigious Swiss Laboratory whose scientists have experience of over 30 years in the skincare industry. The brand is a perfect union of the latest science, technology and high-performance actives. Most of their products are made in Switzerland.
According to Instytutum skincare, their products are a combination of cosmeceutical ingredients, patented stem cells and biomimetic textures, which have been clinically tested to ensure scientifically-proven efficacy. Each formula contains efficacious levels of the most important ingredients that skin needs for impressive results.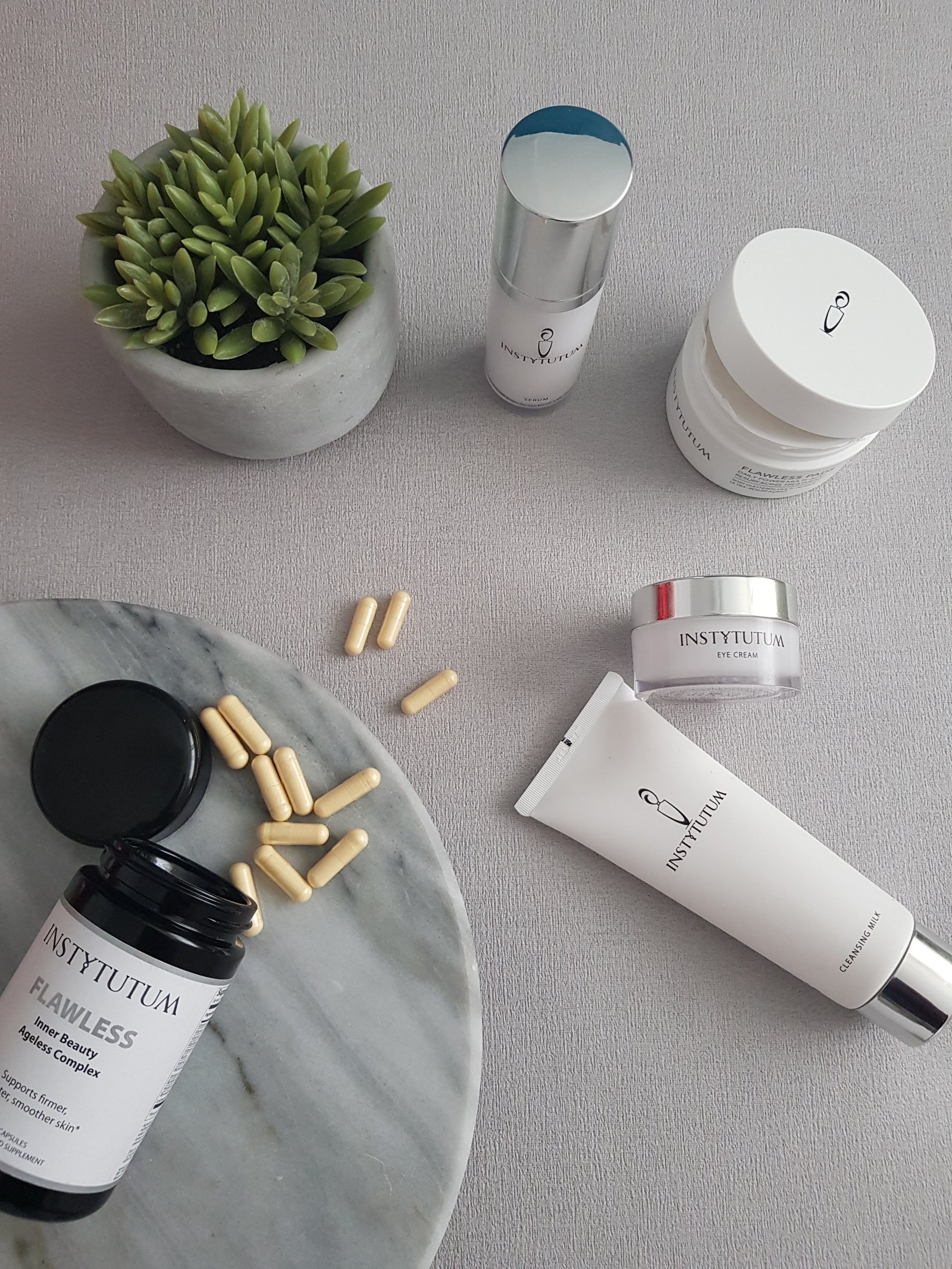 I was kindly sent few products to try from the brand to test on my 30+ combination to dry skin, prone to texture and I'm sharing my thoughts in this post. Grab a cuppa as this is going to be a long post!
The brand describes this as an ultimate transforming cleanser that effectively cleanses and softens. This soothing and restoring cleanser hydrates and moisturizes the skin. It is meant to remove all traces of makeup and improve skin texture.
The soft formula contains anti-aging and botanical extracts to visibly replenish and smooth the skin. It gently and effectively lifts away all traces of makeup and pollution. Upon contact with water, this lightweight balm (looks like gel texture) transforms into a beautiful, milky-soft emulsion, leaving skin clean and nourished; immediately softening it while providing a radiant velvety sensation.
It is a gel/ lightweight balm cleanser that turns milky (emulsifies) when contact with water. It has a floral scent which is quite noticeable. Its probably due to flower extracts as some of the ingredients.
A little goes a long way so though $49 is a lot for a cleanser, you won't regret it. I suggest picking it up during sale (currently at $34) if you are trying it for the first time.
I personally like this cleanser as it does a great job in removing all dirt & makeup from the skin but I still like to use it as a second cleanser. I prefer to use makeup removers like Micellar water or Oils as a first step to remove all makeup and SPF and then go ahead with this luxurious cleanser. I also like to use it as a morning cleanser. The cleanser doesn't make my skin feel dried out after every wash which is so important for anyone with dry skin.
If you love acid/chemical exfoliation, this is something you would enjoy using! My skin is prone to congestion specially on the t-zone but due to 30+ skin, I prefer chemical exfoliation over physical to avoid rubbing granules on my skin. The jar contains 60 peel pads soaked in multiple acids like Glycolic, Lactic, Citric and Salicylic acid. Unlike some other brands, these pads are not textured but the composition of potent acids is so effective to easily remove dead skin with each swipe. My skin always looks smoother and pores look clearer after every use. If you have sensitive skin, you must do a patch test first. It is recommended to use high SPF daily while you use this product.
I will be repurchase these as they are really good for travel and make my skin glow by removing all dead skin from the surface. I get a good canvas to apply makeup if my skin looks smooth.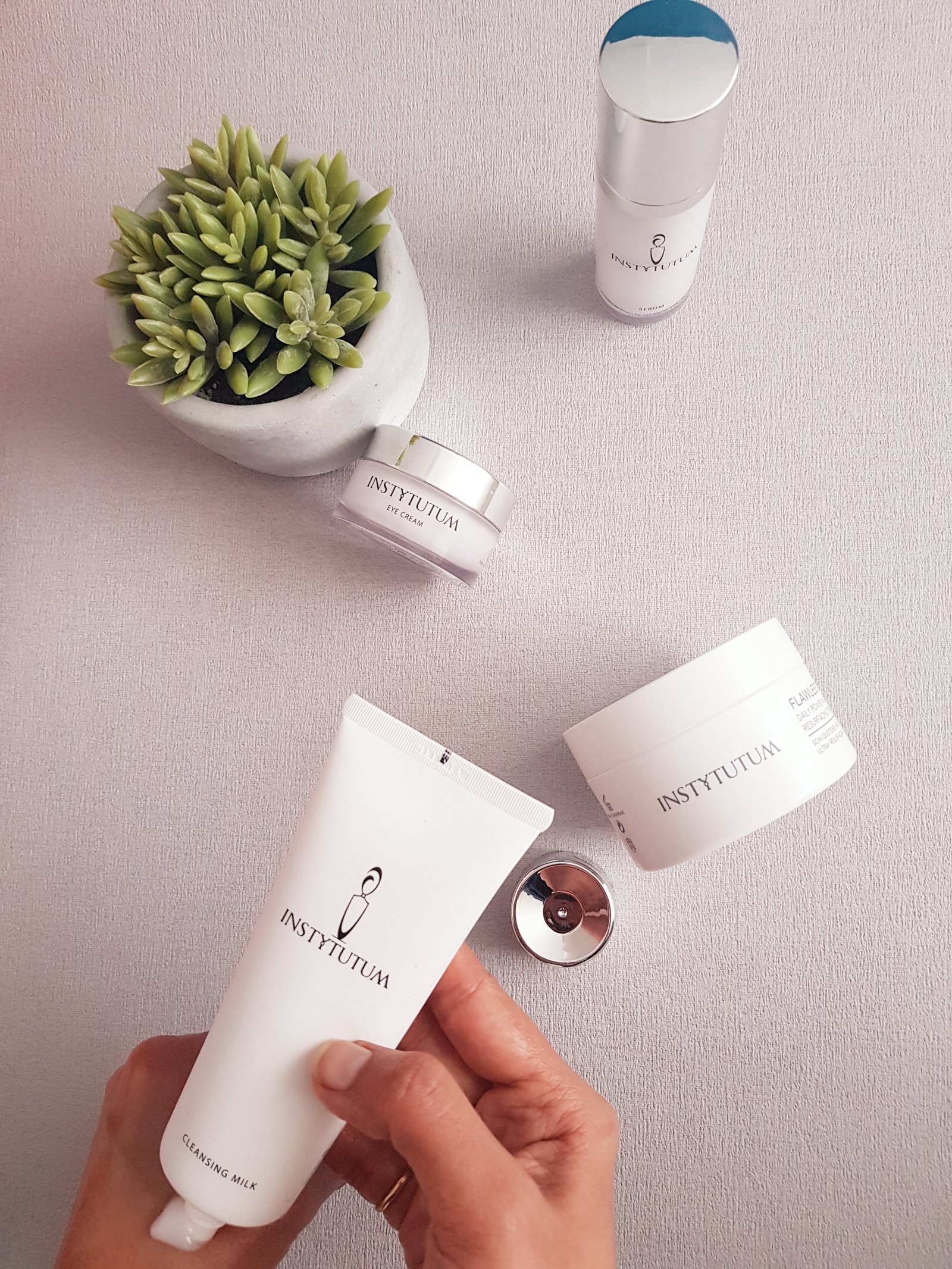 This anti-wrinkle brightening serum is a multi-tasking product. It boosts hydration, decreases dark spots, reduces fine lines, improves firmness, radiance as well as reduces pore size. Sounds like a all in one product really! I can use it alone without need of moisturizer in summers and can layer with heavy moisturizer or face oils during colder months.
This serum combines powerful collagen-stimulating peptides and advanced anti-aging properties with potent plant stem cells. The silky formula is infused with rejuvenating vitamin B3 and stable time-released vitamin C to visibly diminish the appearance of dark spots and wrinkles. It improves firmness, wrinkles and pores as well as brightens the complexion. Skin is immediately intensely hydrated and rejuvenated.
I have noticed improved overall health of my skin when using alongside supplements from the brand. Skin looks hydrated and radiant with continued use. I will report back on any changes in pores size.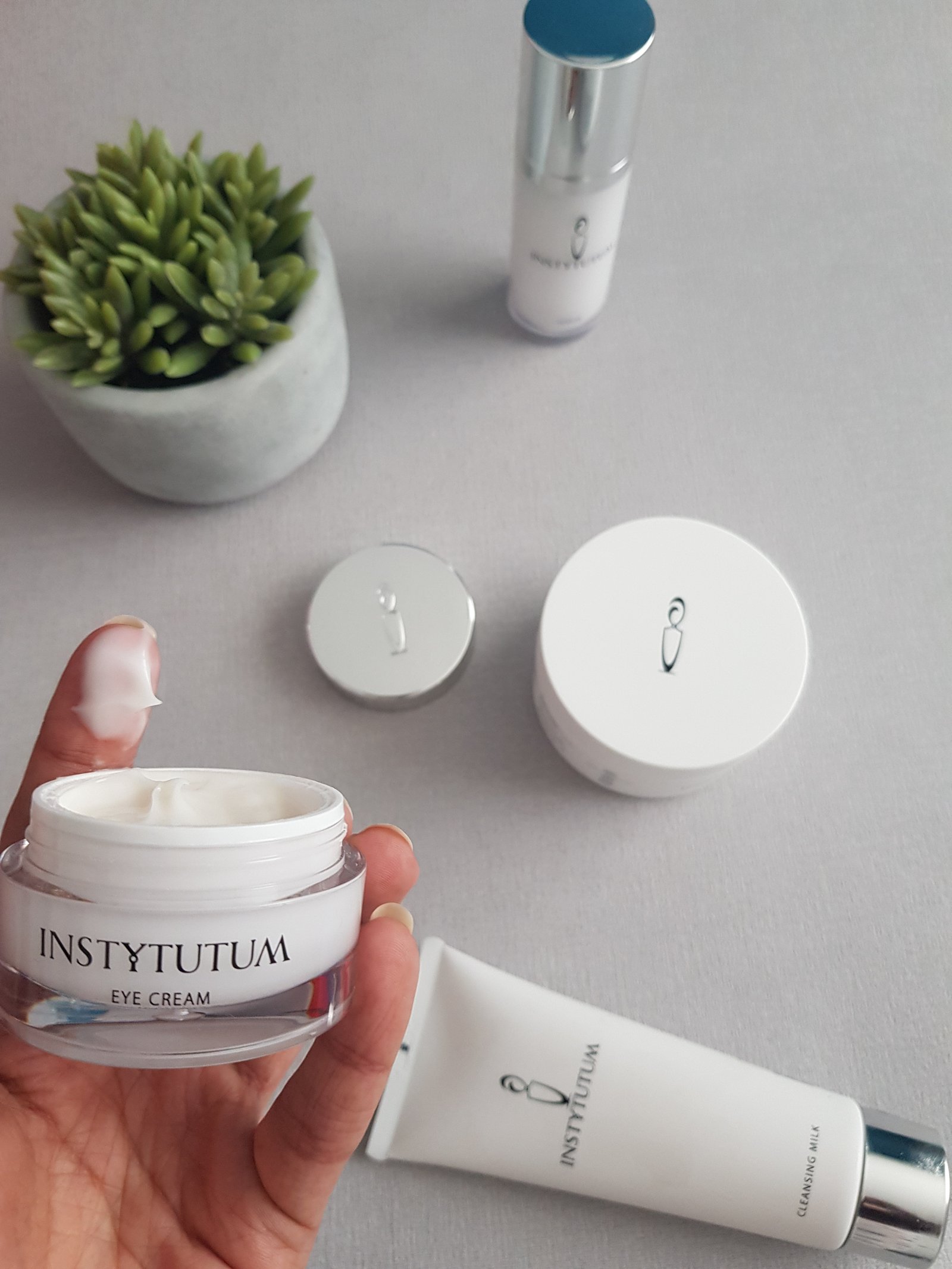 No fluff- just stuff that works! If you're someone who wants something to take care of fine lines, you should check out this eye cream. It tightens the skin under eyes and visibly diminishes fine lines. Skin looks bright and firm.
Energizing caffeine immediately reduces fluid retention and puffiness, while the cream's peptide actively diminishes all types of wrinkles and has skin firming and moisturizing benefits. Raspberry stem cells deeply hydrate the skin and improve elasticity, promoting a lifted appearance to the eye area. Powerful retinol has a brightening effect and boosts collagen production.
I have been using this eye cream for a while now and I noticed difference in fine lines. My makeup under eyes doesn't crease that much. I have seen slight difference in dark circles too but I would be lying if I say it made drastic change in less amount of time. If you ask me if I would be repurchasing this one, I would say Yes. The key ingredients like Retinol are proven for reversing signs of ageing. I am confident that with continuous use, I will see noticeable difference in my dark circles as well.
Those who are not good with Vitamins, Instytutum has made the work easy by combining 9 vitamins & extracts in a pill to give you benefits of healthy skin from within. The ingredients and their benefits are as follows:
VITAMIN A (2000 IU): Promotes skin renewal, protects the skin from free radicals, improves skin texture, firmness and smoothness. It strengthens immunity and fortifies cell growth to improve skin elasticity.
VITAMIN C (1440 MG): An antioxidant that supports the immune system and protects against cell damaging free radicals, supports collagen's ability to smooth wrinkles and improve skin texture. Acts as a molecular basis for healthy skin.
VITAMIN E (15 IU): Provides strong antioxidant benefits to protect body cells from free radical damage and prevent cellular aging. Regulates cholesterol levels, promotes smoother, younger and healthier-looking skin.
RIBOFLAVIN (1.4 MG): Antioxidant protection against free radicals, optimizes energy production, increases energy levels, maintains muscle tone and strengthens the immune system.
VITAMIN B12 (3 MG): Required for proper function and development of the brain, nerves, and blood cells, supports energy metabolism and vital red blood cell development.
BIOTIN (25 MG): Strengthening hair, skin & nails, increases the metabolism of proteins in the body creating natural energy and vibrant skin.
SELENIUM  (27.5 MG): Antioxidant properties can prevent cell damage, help with skin elasticity and detoxify the body from harmful metals.
MICROENCAPSULATED BORAGE OIL (687.5 MG): the highest-potency source of GLA available, strong anti-inflammatory, outstanding support for your skin and joints, maintains healthy cholesterol levels, has strong anti-aging properties, supports the healing of eczema and psoriasis.
BAMBOO SPROUT EXTRACT  (80 MG): Contributes to the normal function of the immune system and helps protect your cells from oxidative stress, fight cell-damaging free radicals. Powerful antioxidant that protects cell membranes.
HYALURONIC ACID (50 MG): For smoother skin, due to its superior ability to hold in moisture, resulting in a decrease in the appearance of wrinkles and increase in radiant, silky, smooth skin. Boost collagen levels and helps to even out the skin tone.
RESVERATROL (40 MG): Helps repair age-related cellular damage and restore youthful DNA, boosts energy production in cells to help protect against multiple aging factors. Anti-inflammatory properties protect cells against oxidative stress.
These key ingredients deliver essential nutrition to give skin a radiant and glowy appearance. These are not only good for your skin alone but work on overall well-being. You get a 30-day dose of supplements in a bottle so it is slightly difficult to notice drastic change in appearance of skin and body as yet but skincare does take time. Together with the other products from the range, I saw some positive changes in my skin in terms of clarity and glow over weeks.
Overall thoughts
The range is really luxurious and most of their products are made in Laboratories of Switzerland. The formulas are really good specially the oh-so-fabulous eye cream and Flawless pads. The products are treat to the skin but I cannot deny the fact that these are not very affordable. However, looking at the results so far, I plan to repurchase couple of products from the range. If you like to invest in some luxurious skincare (that also works), I would recommend checking these out.
Currently Instytum Skincare has 15% off on First order + Complimentary Luxury Sample kit with every purchase using code WELCOME15. This is a great way to save some cash and try a range of products from the brand.
Until next time
Ash xo
Instagram | Bloglovin' | Twitter
**This post features PR sample. Opinions are my own & unbiased.