You must have heard that fragrances last longer on well moisturized skin. But if you use a fragranced lotion with similar notes as your perfume, the longevity of your fragrance gets even better. However, if you have sensitive skin or a medical condition related to skin, I would not really recommend using scented products on the skin. In such cases, spritzing your perfume on your clothes is the best option. If you love perfumed body lotions, here are my top 5 recommendations: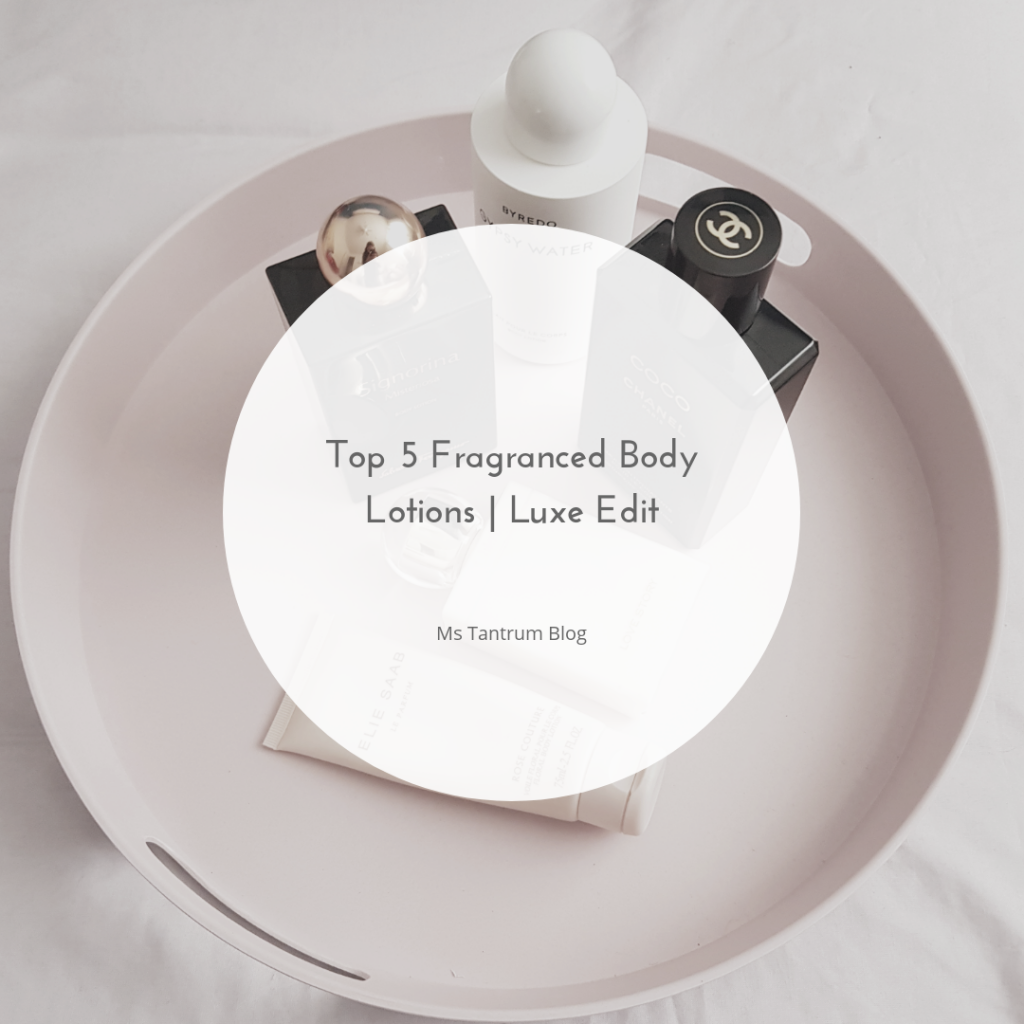 Coco Chanel Moisturizing Body Lotion – Anything from Chanel screams luxury! The deliciously luxurious, amber-beige milky lotion moisturises the skin and envelops it in exquisite softness. The body is scented with the captivating, baroque notes of COCO: oriental and floral, exuberant and sensual. A journey for the senses to the Venetian Orient. The fragrance is really strong in this one so if you use just the body lotion and not actual perfume, you will still smell amazing.
Elie Saab Rose Couture Floral Body Lotion – This luxurious offering from Elie Saab has a floral and woody fragrance, opening with top notes of orange blossom, fusing with a heart of jasmine absolute and patchouli, finally rounded off with a base of cedar wood and honey. This body lotion has tiny flecks of good sparkle that makes the skin glow-y as the light hits it. It's a good one to choose when you want glow of a shimmering oil but in a moisturizer form.
Byredo Gypsy Water Body Lotion – Byredo enhances the most habitual of gestures with this enchanting Gypsy Water scented body lotion, enriched with antioxidants and vitamin E for an ultra-hydrating, supremely softening, complete fragrance experience. Gypsy Water is a magical composition that blends the rugged reality of fresh soil and smoky campfires with dreamy notes of lemon, bergamot and juniper berries. A sprinkle of spiced pepper and a mystical veil of incense beautifully illustrate the sweet reverie of a free, colourful lifestyle surrounded by nature.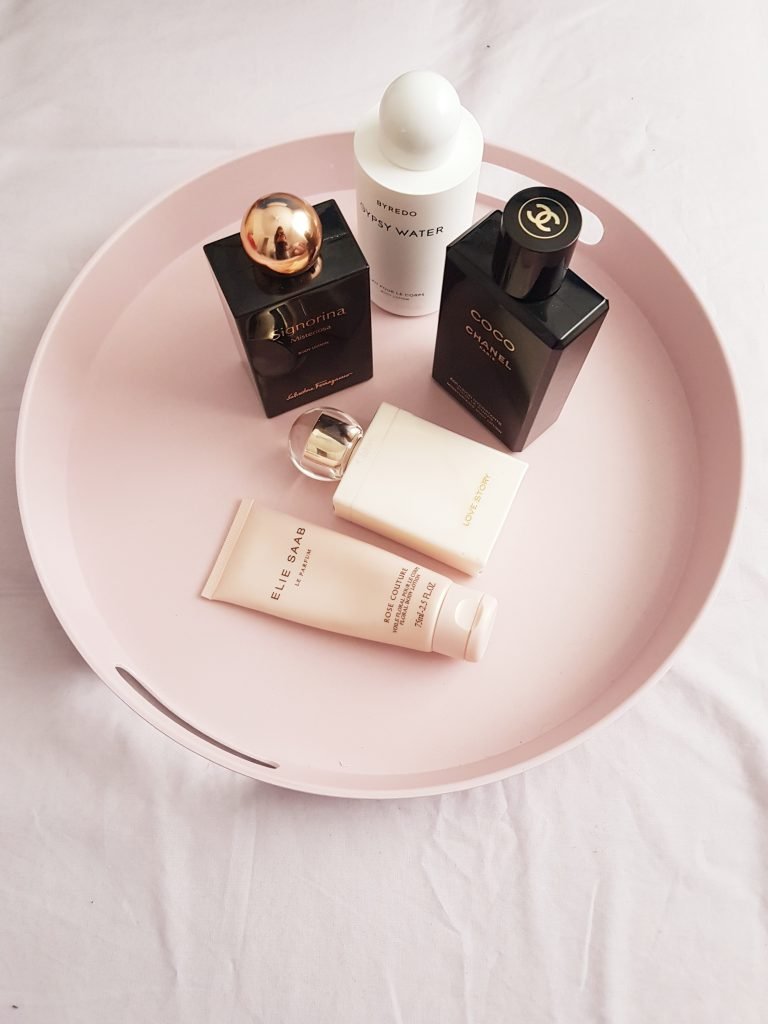 Chloe Love Story Perfumed Body Lotion – Chloé Love Story is an unforgettable essence of seduction. The freshness of neroli illuminates the skin. The sensuality of orange blossom attracts him, powerfully. The stirring femininity of jasmine stephanotis, the flower of happiness, makes her more irresistable than ever. Cedar vibrates with flair – A floral love story, fresh and sexy.
Signorina Misteriosa Body Lotion by Salvatore Ferragamo – This body lotion is a delicious blend of floriental nuances to smooth and scent the skin. Mysterious in its scent, this sumptuous body lotion leaves you wanting more and more with its evocative blend of wild blackberry and creamy vanilla facets. The scent is very provocative and the texture is lavish. Radiant notes of neroli and tuberose caress you skin to reveal a silky soft finish to your body.
All these body lotions can be purchased from Notino. For International Women's day, Notino is offering 8% discount on whole assortment (except for discounted items & items in special sale) with code: women8gb
Until next time, Ashh xo