If you follow me on Social, you would already know how much I adore Suede Orris Eau de Toilette and have also featured it on my Yearly Fragrance Faves post for 2019. Last year during a conversation with Jérôme Di Marino – The creator and mind behind this powerfully soft Suede Orris Collection from Molton Brown, I learned that he is working on something new that is coming in 2020. Later when I visited MB Boutique, Regent Street, I became sure it is the new Eau de Parfum that he has been working on.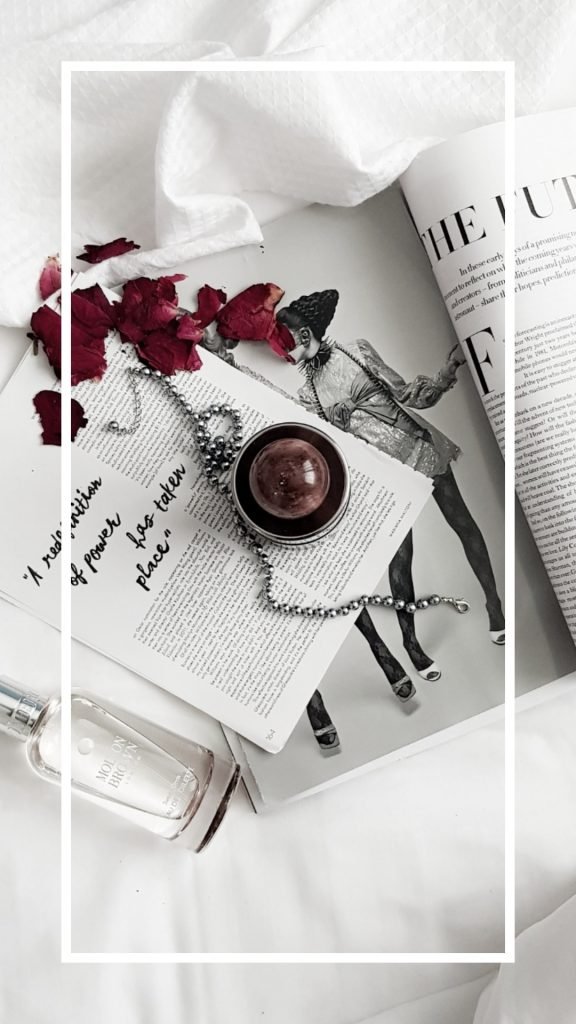 As I loved Suede Orris already, I knew I had to try the EDP version of this fragrance. The EDP was already on my purchase list but I was lucky enough to receive it as a gift from Molton Brown.
If you are not familiar with the general difference between EDT & EDP, With between 8-10% fragrance oil concentration and average lasting power of three hours, an eau de toilette offers lighter wear on the skin. An Eau de Parfum is a long-lasting way to enjoy fragrances at their most pure, for up to eight hours. Molton Brown's Eau de Parfums are blended with 20% oil concentration, one of the highest in which perfumes can be found.
For me, the Suede Orris EDT is airy, light and modern. It is the soft suede fragrance that is very sophisticated and feminine. It can be worn at any time of the year and enhances the sensuality of a woman. It is great for romantic settings and as a bridal fragrance. It is the most modern orris fragrance I have tried so far! Though it is Eau de toilette, the performance is really impressive.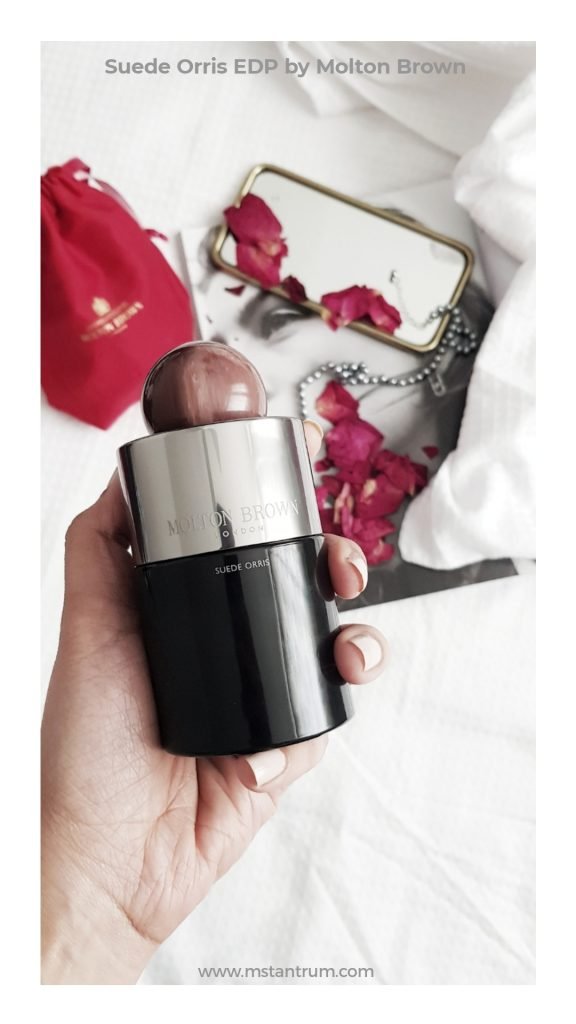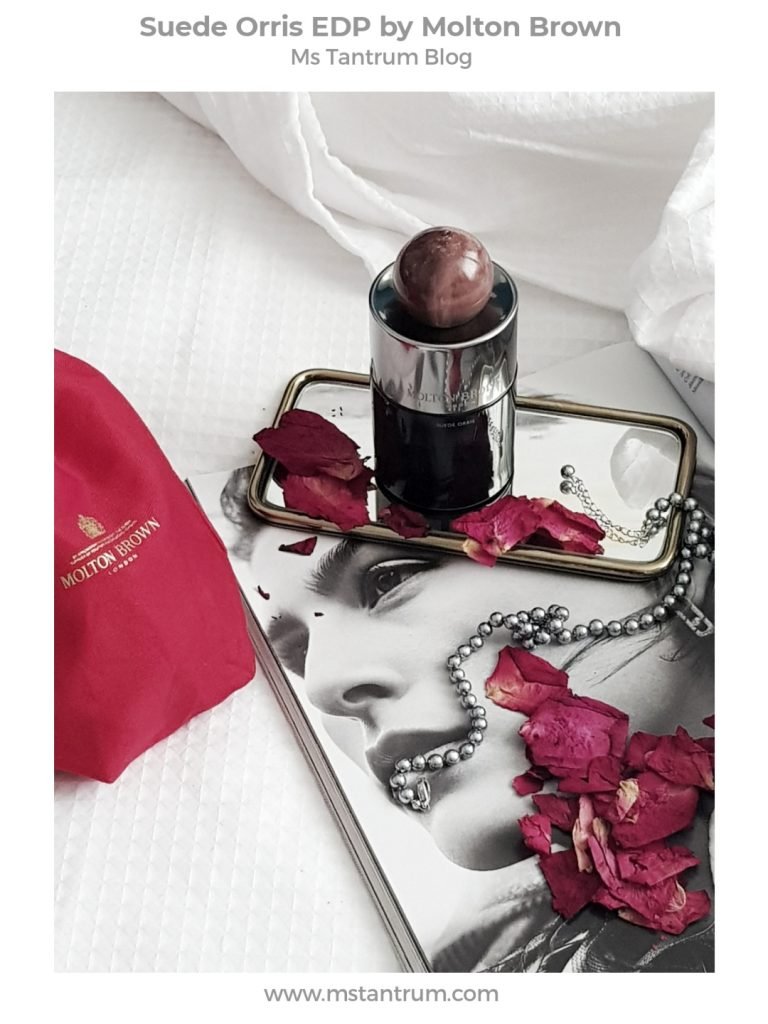 Molton Brown launched Suede Orris Eau de Parfum in January 2020. Now if you love Eau de Toilette so much, it becomes difficult not to compare the two. Having said that, I tried my best not to judge Suede Orris EDP on the basis of its EDT version.
The twist in the EDP version of the fragrance is the olfactive signature note added to enrich, contrast and complement the original Eau de Toilette. The perfumer-picked signature note elevates the fragrance. In this case, Jerome used Smoky Vanilla to complement and amplify the notes of Suede Orris Eau de toilette.
Composition of Suede Orris Eau de Parfum
OLFACTIVE SIGNATURE: Smoky Vanilla
Top Notes: Vivid mandarin with black pepper and olibanum
Heart Notes: Powdered orris absolute with rose and jasmine absolutes
Base Notes: Sumptuous suede accord with benzoin and labdanum
Not all vanilla perfumes are sweet, they can be powdery, floral or smoky. Jerome used smoky vanilla to accentuate the character of Suede Orris EDT making it slightly deep, and inviting. The combination of smoky vanilla with white florals and powdered Orris made it incredibly sexy. On paper, both EDT and EDP smell quite similar but on the skin, they are different.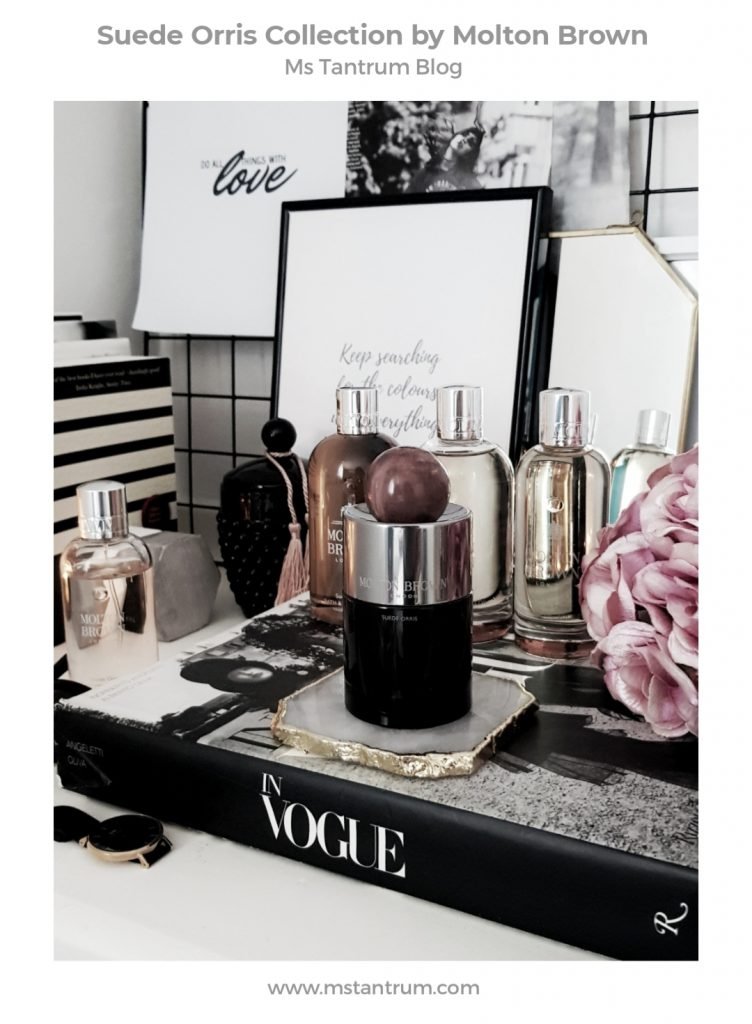 Since I was used to the scent of Suede Orris EDT so much, my nose wasn't expecting the smoky vanilla twist here but the suede accord in the base along with the same top as well as heart notes kept similar vibes as EDT. You may not be able to tell the difference on the skin unless you compare both side by side. They're both beautiful, romantic and sensual but Suede Orris EDP definitely is slightly intense. This fragrance stays close to you which means it will never be overwhelming, unlike conventional powdery fragrances. Suede Orris Eau de Parfum is also a lovely romantic fragrant gift this Valentine's Day!
You may also check out the full bath and body range from Suede Orris Collection.
Until next time, Ashh xo
Disclaimer: Products in this post were very kindly gifted to me. Opinions are my own and unbiased.