Initio Parfums Prives released its brand new fragrance Oud for Happiness recently and as an insider, I got an opportunity to be among the first few to experience the black gold project's newest creation – Oud for Happiness. I am so thrilled to get my hands on this gorgeous bottle. I absolutely love the sacred geometry with gold and green accents on the black bottle. More than a scent, it is an invitation to fulfillment…
Notes:
Top Notes: Bergamot, Ginger
Middle Notes: Licorice, Indian Oud, Cedarwood
Base Notes: Musk, Vanilla, Herbal Notes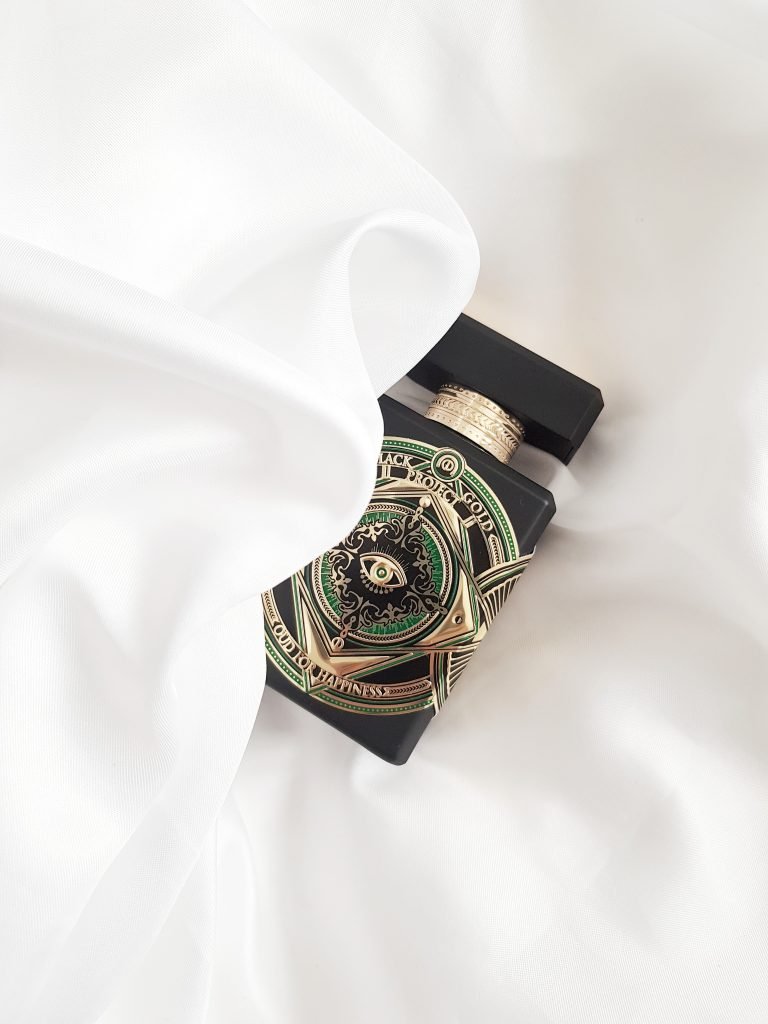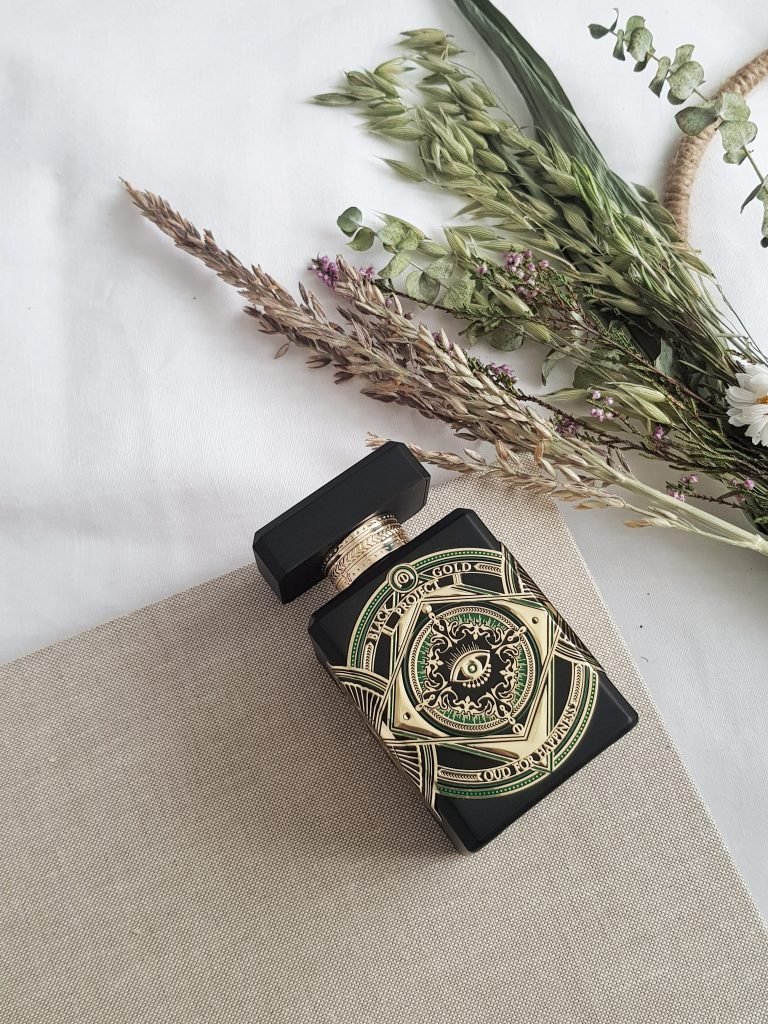 Oud for Happiness is a portal to modernity. It amplifies the benefits of oud through a puff of freshly-cut narcotic grass, energizing and uninhibited. The composition provides an addictive means of relaxation that stimulates self-confidence.
Better than an imaginary paradise, enter into a secret dimension where the experience of deep harmony can be lived. – Initio Parfums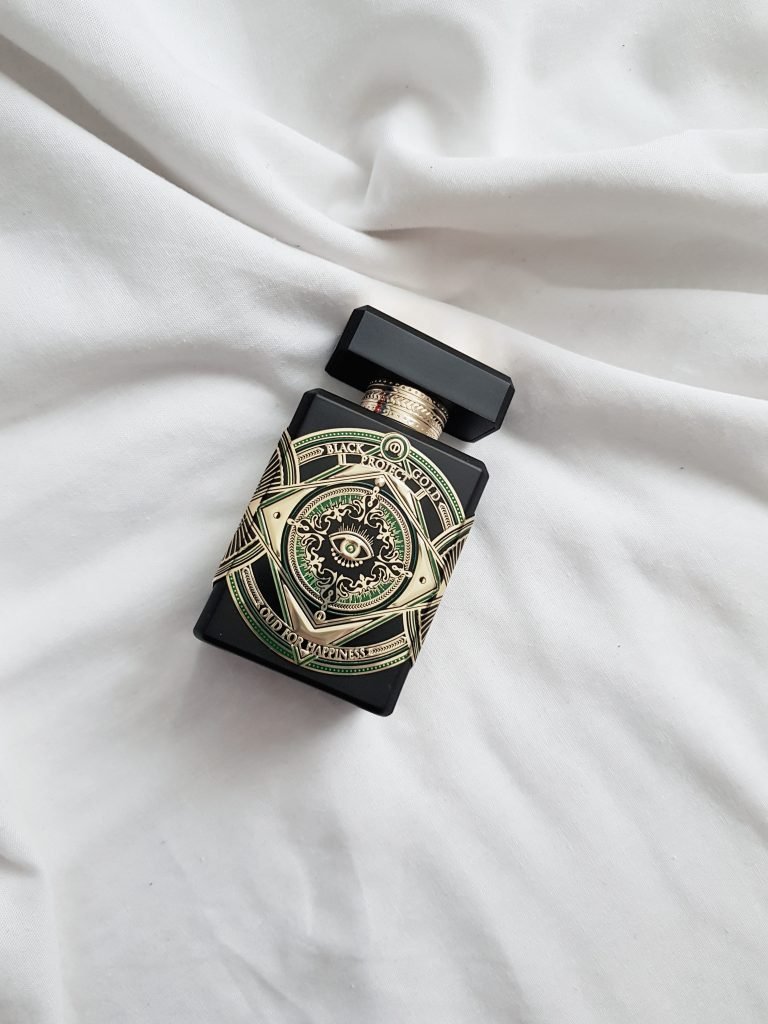 After the elevating virtues of Oud for Greatness, INITIO unveils another facet of Oud, an ancestral material with a recognized psychoactive and spiritual dimension. Rich in terpenoids, which wield natural sedative and anti-anxiety powers, https://holisticdental.org/klonopin-for-anxiety/ the effects of Oud on mood are proven. They rebalance energy levels while relaxing body and mind, aptly called 'wood of the gods' it fascinates, enchants, and purifies. It injects a feeling of joy! INITIO bottles the synergy of Oud, vibrant and powerful, with the dynamic forces of sacred geometry, here represented by the tree of life, a symbol of happiness and abundance.
Oud for Happiness transports us to an imaginary paradise that's filled with happiness-enhancing aromas designed to relax and stimulate self-confidence. This is so different than Oud for Greatness in the sense that this is a brighter, zingy and sweeter, spicier, a little grassy, and woody fragrance. Expect bergamot, ginger, licorice, vanilla, cedar, Indian oud, and musk accords. It opens up bright and sparkling with bergamot and ginger. The green herbal/grassy notes run throughout the fragrance and add a beautiful touch to the composition. There is a spicy sweetness from licorice and vanilla. Licorice is not dominant but is laced with vanilla with Indian Oud in the background. Lots of musky powderiness is there in the base making it a bit more sophisticated, bringing harmony and balancing the composition.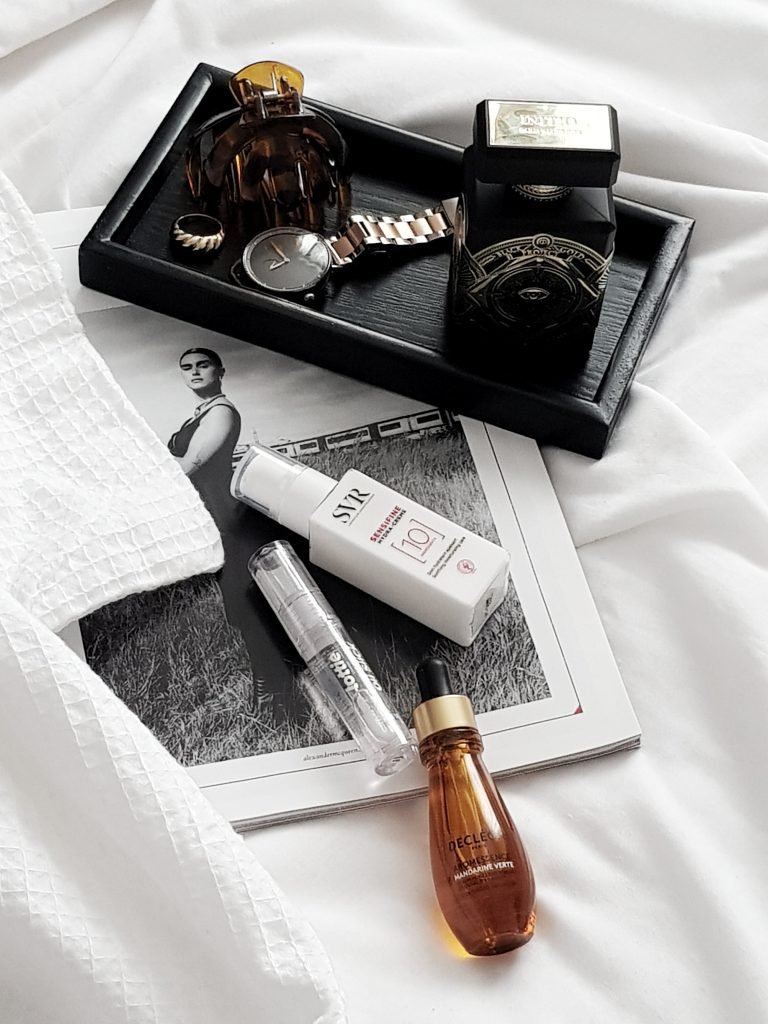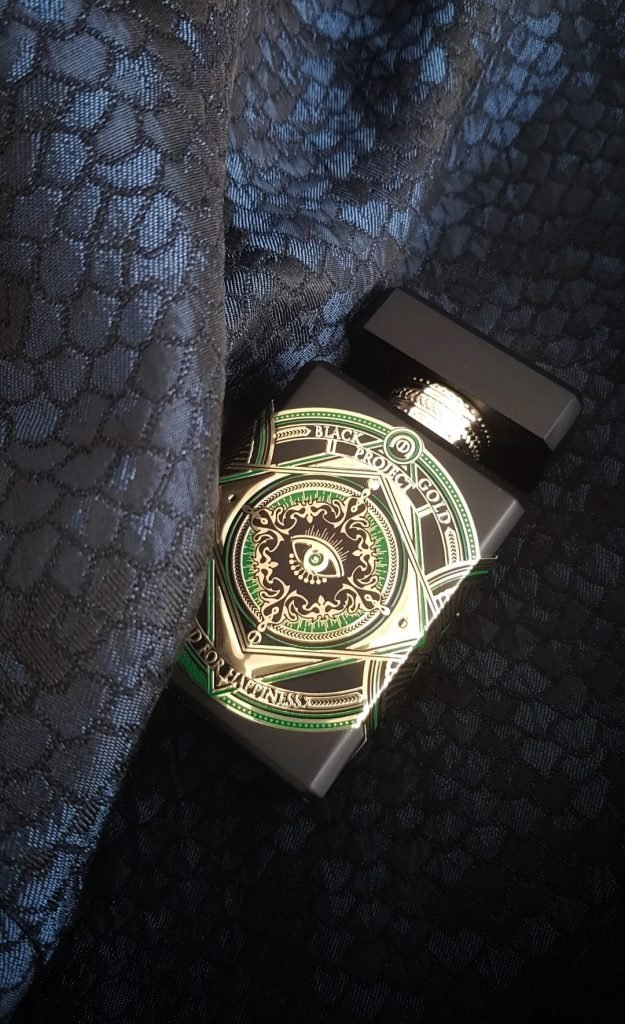 Performance: The longevity of Oud for Happiness is 10-12 hours on my skin and lasts for ages on my clothes. I like spritzing my fragrances on my scarves so I can keep getting whiffs of the scent throughout the day. The projection is incredible and it projects at about an arm's length for the first hour or so.
Final thoughts: This is a head-turner and will get you noticed. As the weather is getting colder, I am enjoying Oud for Happiness even more. This is a phenomenal perfectly gender-neutral fragrance from Initio Parfums. It is so easy to wear oud and is great for even those who are not much into Oud fragrances. The fragrance is so unique and mesmerizing and is a lot softer than Oud for Greatness. You can wear it for any occasion all around the year. If you fell in love with Initio Oud for Greatness, then you'll love this joy-inducing and stress-relieving scent – Oud For Happiness Eau de Parfum.
Until next time, Ashh xo
*This fragrance was very kindly gifted to me without any obligation. The opinions are my own and unbiased.