Most people know Pixi Beauty for the bestselling Glow Tonic but do not know that the brand has some more gems too specially in their makeup line. The formulas of Pixi Beauty have always been so good and the colours are mainly those that are perfect for achieving effortless no makeup makeup look (mostly). Even if the brand provides a pop of colour for some products, it has always been subtle and beautiful. I got my hands on some lash and line products from the brand and been using them for a while and I'm mostly impressed.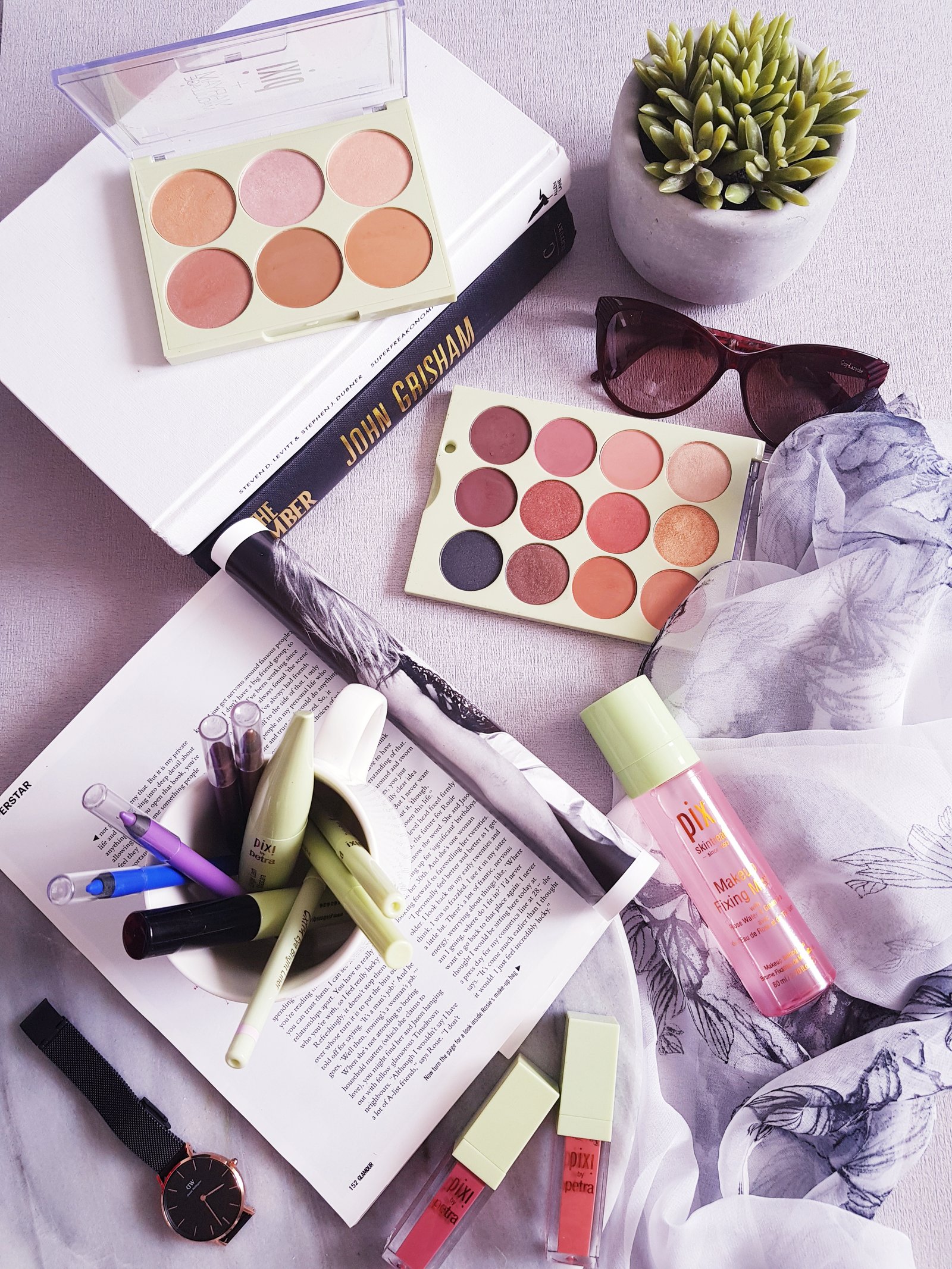 This multi use black lash primer plumps, protects, and preps lashes. The primer comes with unique comb applicator that defines and volumizes for the ultimate intense effect. This primer doesn't clump up and the applicator coats every lash. Its amazing for those who have sparse lashes.The primer helps in achieving good volume but separated lash look.
For lash primers and mascaras, you can't just rely on formula. Its the wand that makes a lot of difference too.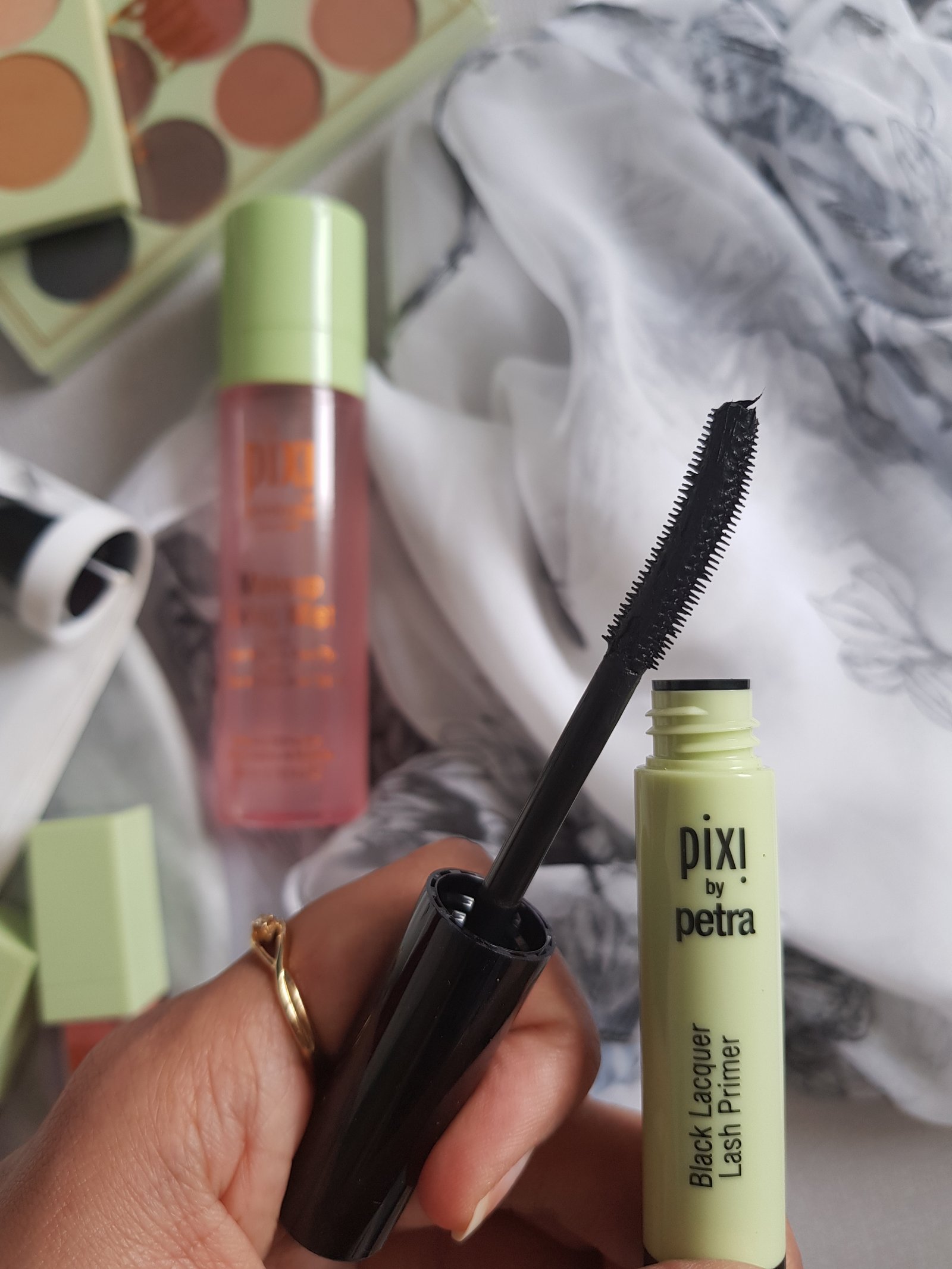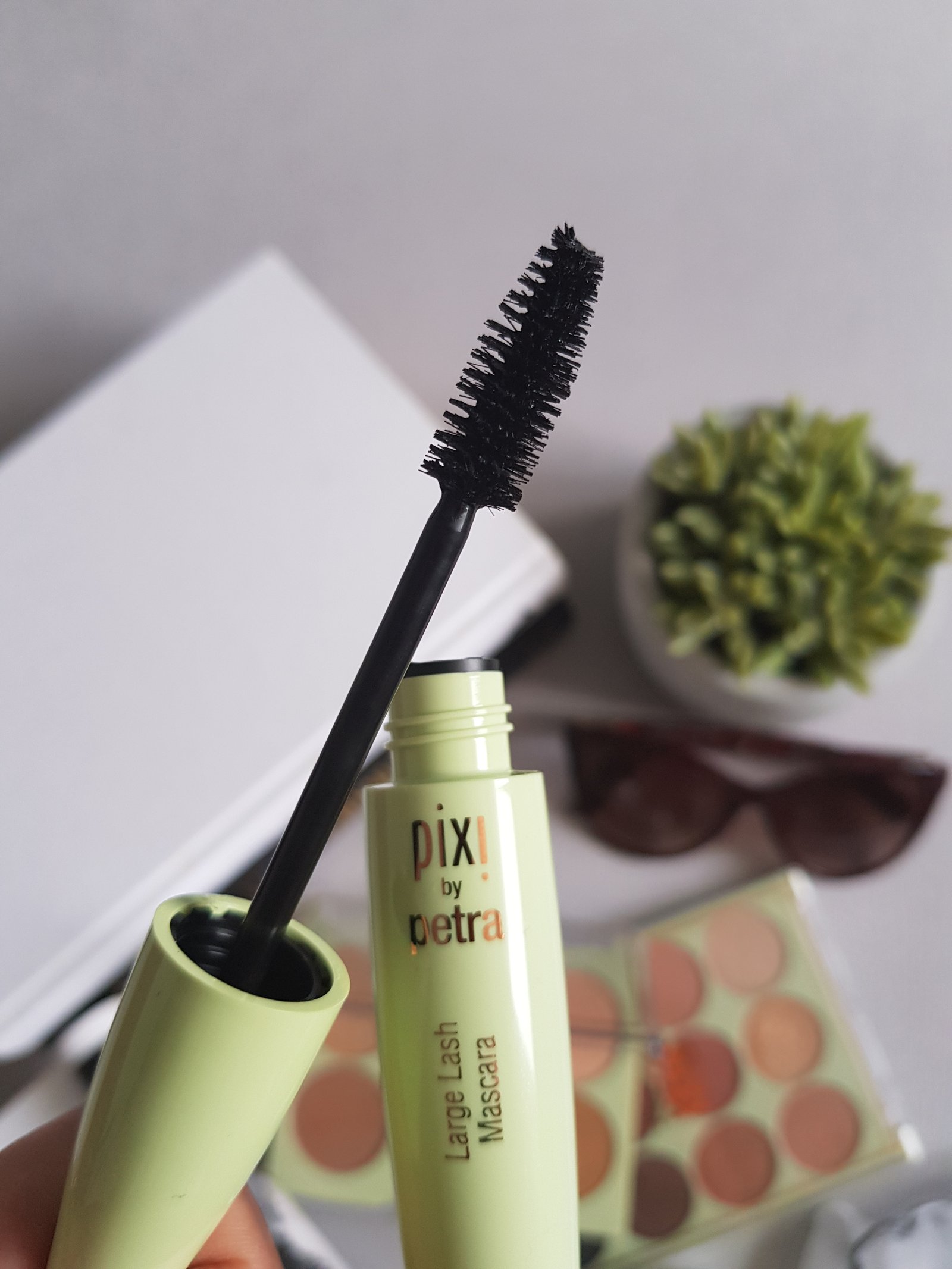 If you want large lashes in a few fuss-free seconds, this mascara is for you! This intensely volumizing and lengthening mascara coats each lash increasing volume dramatically. The specialized, buildable formula along with oversized brush delivers extreme volume & intense colour in one sweep. This mascara separates, lengthens, and plumps each lash for a false lash look without clumping.This is smudge-proof and water-resistant meaning you will not experience panda eyes if weather decides to ditch you!
This deep black ink liner applies flawlessly to give a beautiful fine line or a dramatic wing. The formula is quick drying, waterproof and non-feathering that gives the effect of increased lash volume. You may also dot onto roots of lashes to define lashline. Flexible precision tip makes it easy to apply directly into lash line for extra definition – perfect for a natural look or full-on cat eye.
This is a retractable waterproof slim liner with intense, no-smudge colour payoff & gentle application. You can use it on inner, upper lash line for maximum eye definition.
This is not just a normal nude eye pencil. This waterproof precision inner rim liner is designed to brighten the eyes and make the eye whites look whiter. The twist-up non sharpening pen makes it easy to use as well. Eyes look more awake and brighter whenever I wear this liner.
These award winning waterproof eye liners glide on like seamless silk and in a single sweep motion creates a flawless, solid jewel-toned line. You can also smudge it a bit to give a soft smokey eye in seconds. I use pencil brush or sometimes q-tip to smudge the liner and set with powder eyeshadow for an intense look. But for smokey look, you need to blend it immediately before it sets. No retouching is required with these liners.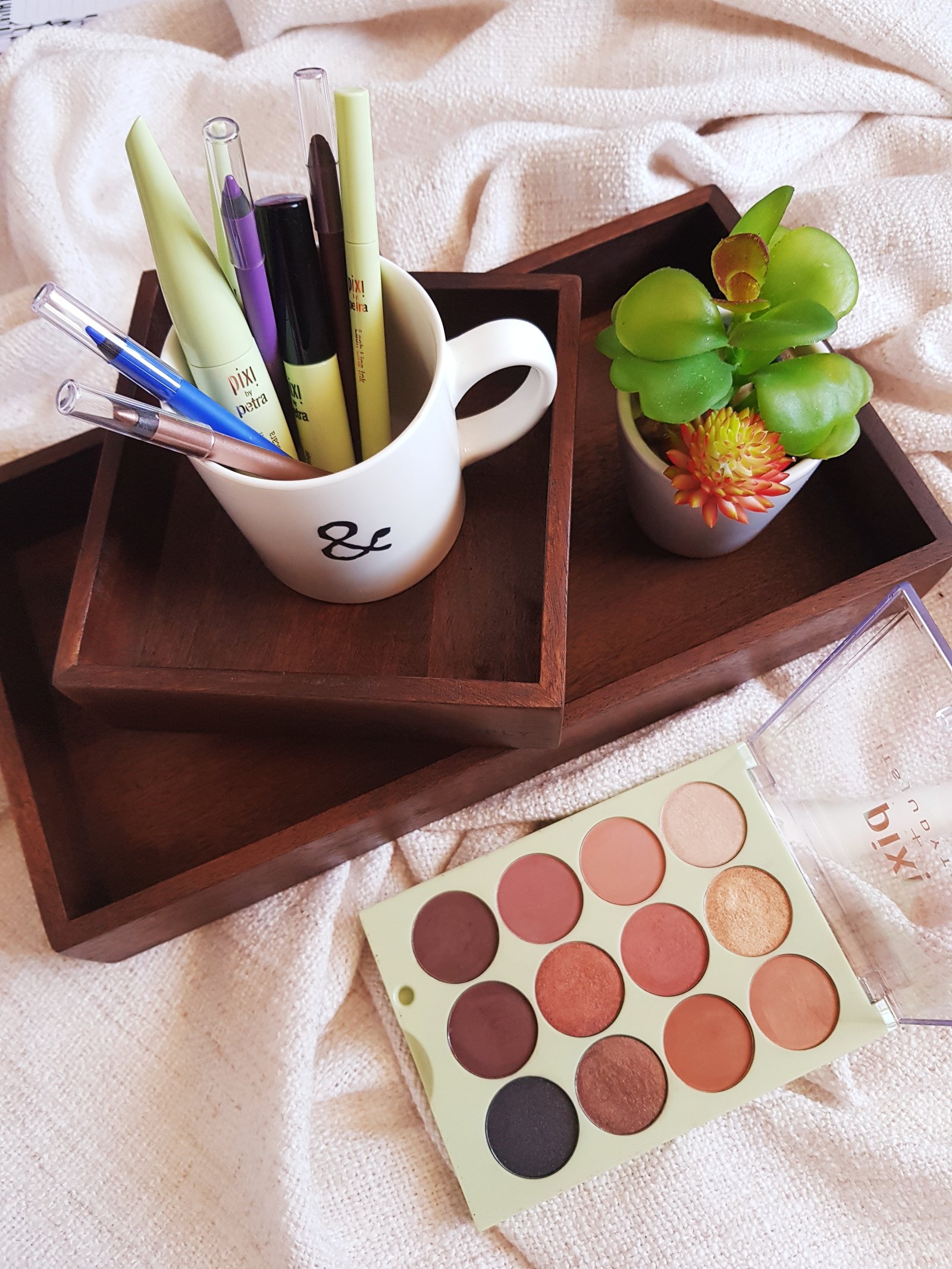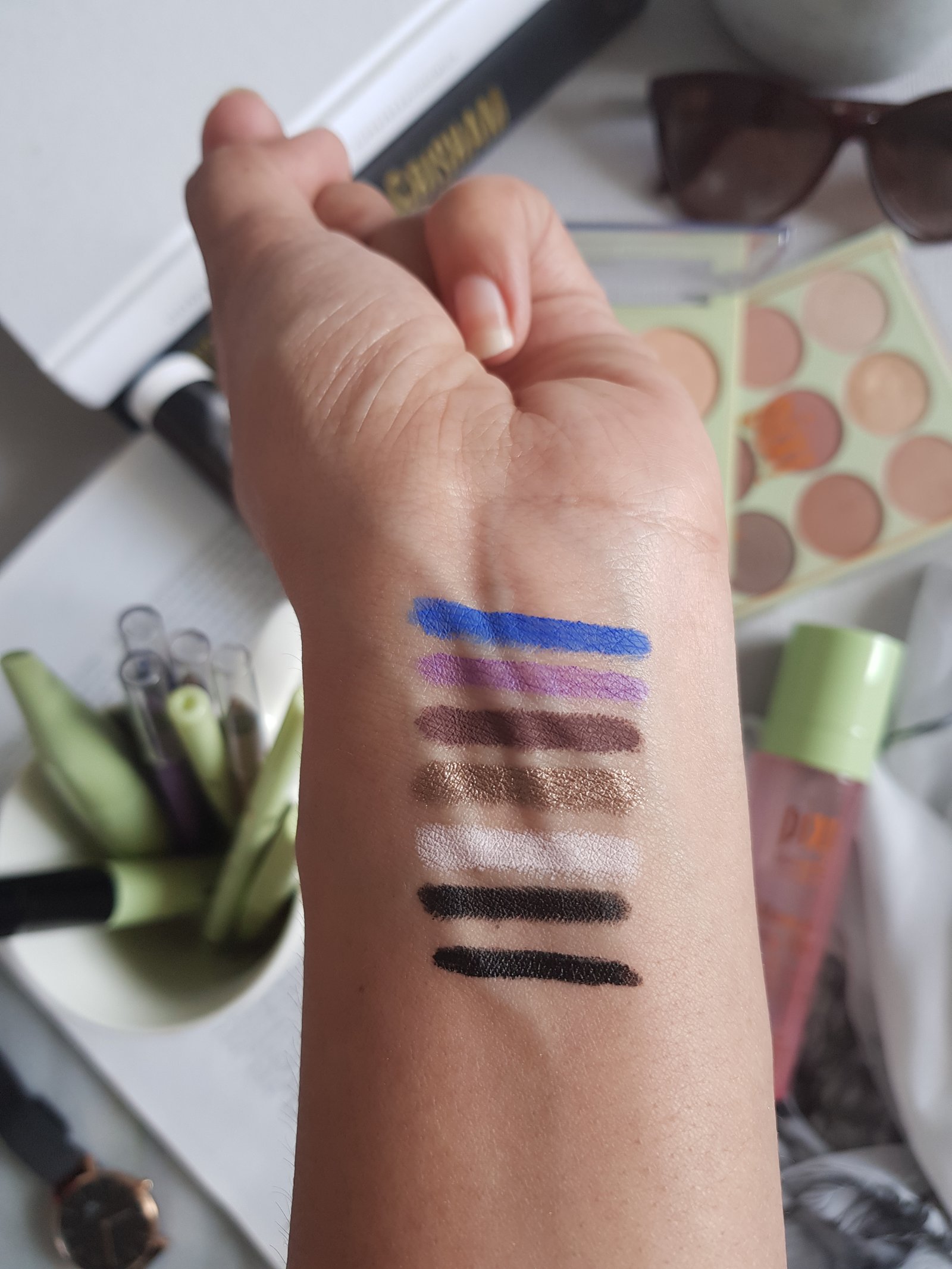 I'm impressed with the quality of these liners specially for the price. Endless Silky eye pens are my favourite as they can be used in multiple ways and the colour range is so good too. I also love the lash primer and large lash mascara as they give me bigger and fuller lashes in seconds. Lash Line ink is perfect for those who like to use liquid liners. I am currently in pencil liners mode these days so i prefer endless silky eye pens and I need to buy more shades from the range.
Until next time
Ashh xo
Instagram | Bloglovin' | Twitter
**This post features PR sample. Opinions are my own & unbiased.