I have been a fan of PMD cleansing devices for a while now. I have the Blush one that comes with Rose Quartz crystal on one side and silicone brush on the other. I also use the At-home Microderm device which comes with several nozzle heads for suction of blackheads and dead skin. Not only this, I also love the PMD kiss device which is used for plumping the lips. Now the brand has released the Gold version of their bestselling cleansing device.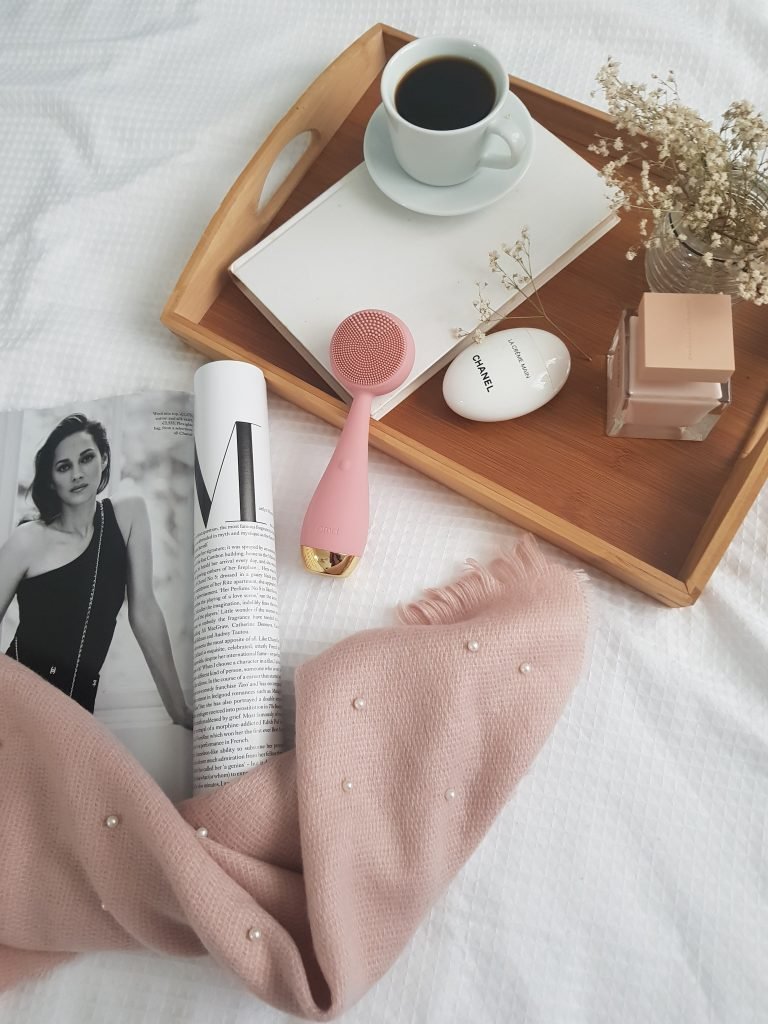 PMD Clean Pro Device – Gold utilizes SonicGlow™ technology which emits 7000 vibrations per minute to effortlessly dislodge and break down dirt, excess oil and dead skin cells from the surface of the complexion, leaving the skin feeling soft and clean. The device operates at the ideal frequency to lift, firm and tone the skin, providing anti-ageing benefits. ActiveWarmth™ technology (Patent-pending) massages the skin to assist in the absorption of skincare products, allowing the device to be used during all the stages of your skincare routine.
The device combines sonic pulses and heat to provide the ultimate cleanse helping to optimize the efficacy of skincare. The gold edition of the best-selling cleansing device features luxurious 24K Gold plating to help reduce inflammation. This powerful element helps to reduce the appearance of ageing, while helping to prevent premature ageing. Gold also helps to support healthy collagen production, while promoting elasticity and hydration.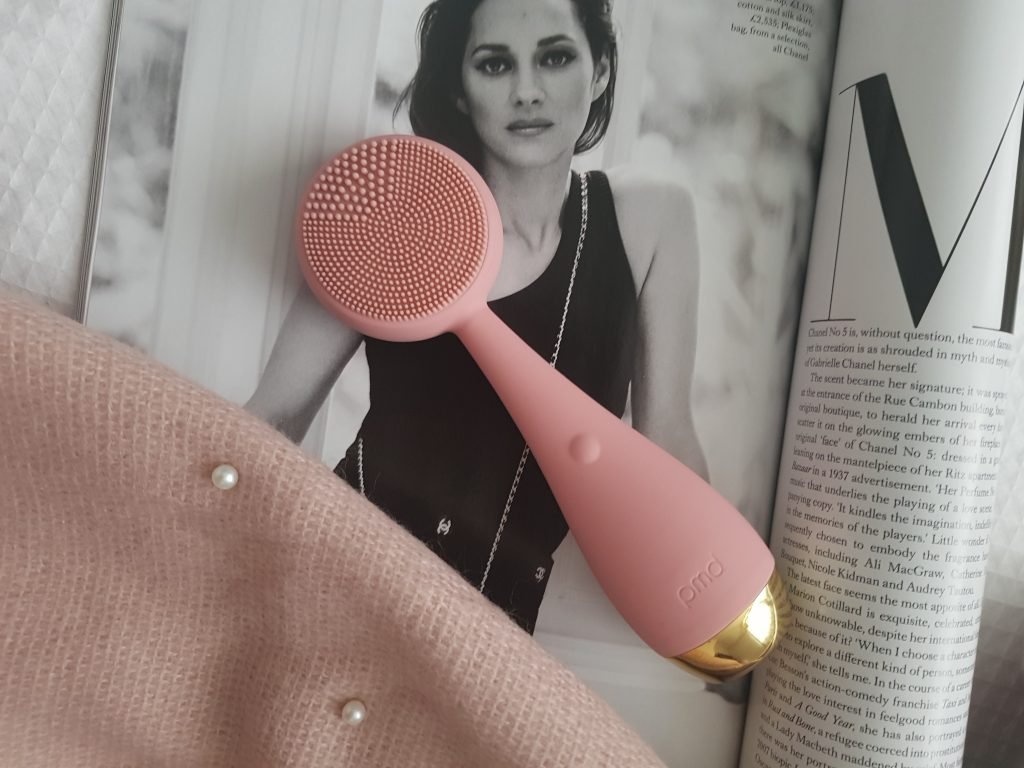 Features of PMD Clean Pro Device – Gold:
Provides ultimate cleanse
Removes dead skin cells
Lifts, firms & tones the skin
Reduces inflammation
Assists in the absorption of skincare products
Promotes collagen production
Promotes elasticity & hydration
Final thoughts: PMD Clean Pro Device – Gold device is easy to charge and use. The silicone brush cleans up skin well and there is no product buildup or bacterial formation either. I love that the 24K gold plated side helps reduce inflammation which is fab for sensitive, easily sensitized and acne prone skin. The collagen production decreases with age and as I am 35 now, it is good to know that this device promotes collagen production naturally. Not only it has anti-ageing benefits, it also helps in absorption of skincare products. Overall, I am a happy woman with this device :).
Until next time, Ashh xo
*This device was sent to me as press sample for review consideration. Opinions are my own and unbiased.