I absolutely love Spring and Summer mainly because I like my skin to breathe by wearing less makeup (except some eyebrow makeup and lipstick) plus a spritz of a fresh/floral fragrance and I am good to go! As we are heading towards Spring, I am liking more fresher scents at the moment. I tend to gravitate towards mostly florals in the spring but this time I'm also enjoying fruity scents. One such fruity fresh fragrance is Shawq from the house of Swiss Arabian.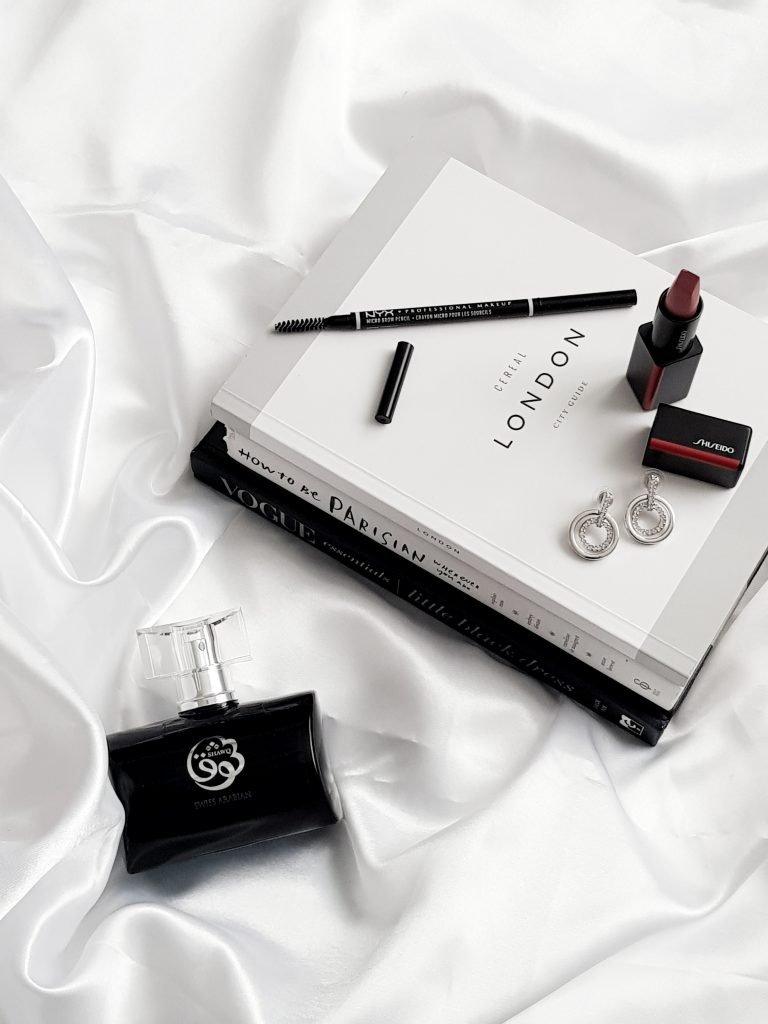 Swiss Arabian is the first perfume manufacturing company in United Arab Emirates Est, in 1974. I also shared Shaghaf Oud (a close dupe for Lancome's Oud Bouquet fragrance) last year which I wore quite a lot during winters. One thing I love about this fragrance house is that their fragrances are really good quality but mostly inexpensive.
This fragrance comes in a blue glass bottle. The sprayer is great and the lid is not magnetic but it is soft closure lid with a snug fit. There is also a leaflet in the box featuring other fragrances from the brand. I have seen similar leaflets in other Arabian fragrances too.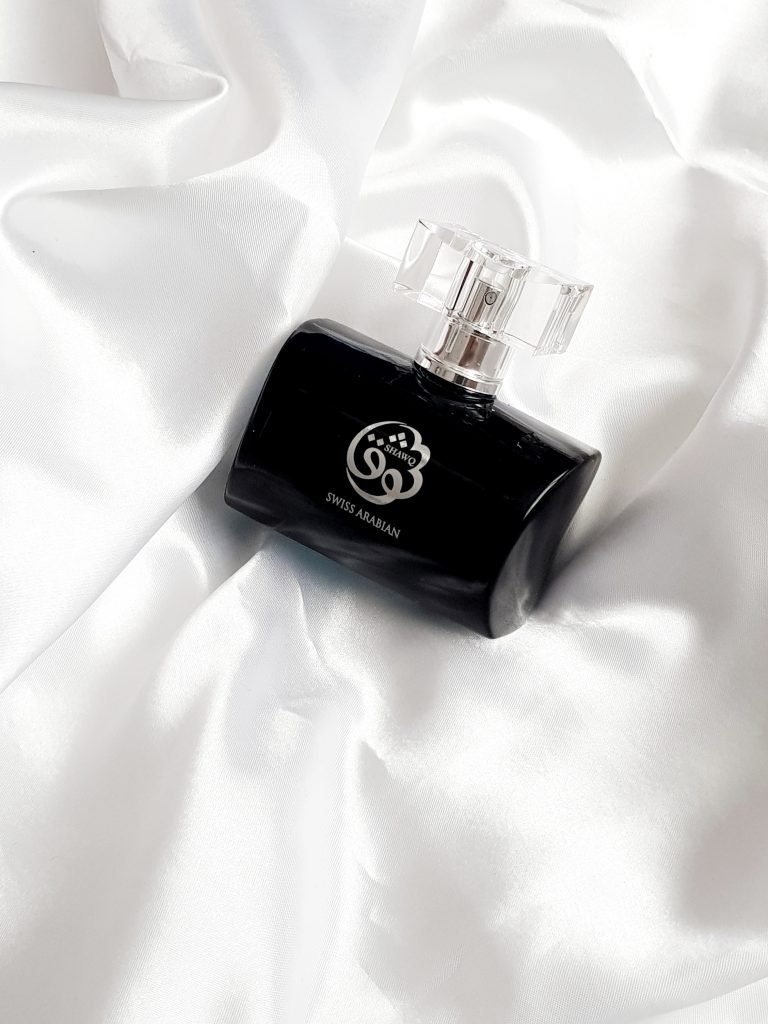 This is a fruity-sweet unisex fragrance and is easily complimented on both men and women.
A note from Swiss Arabian: Shawq is inspired by desire. This is an intense fragrance that uses musks, citrus fruits and flowers to make a powerful and alluring statement in the sun-kissed heat of a warm day.
Top notes: Bergamot, Black Currant, Pineapple
Middle notes: Birch, Lily of the Valley
Base notes: Ambroxan, Musk, Patchouli
Fragrance category: fruity
It opens with invigorating notes of lime, pineapple and blackcurrant. The ripe, aromatic fruits move seamlessly toward a combination of lily of the valley and birch at the heart of the fragrance. The tender white bells of the lily contrast with the strength of the birch to represent both the boldness and the tenderness of his heart. Patchouli adds further strength and presence in the long-lasting base note signature, with sensual musks and ambroxan providing a warm frame for the uniquely appealing Shawq signature.
To me, Shawq has a blast of blackcurrant and pineapple. It is a very mass-appealing fresh fragrance DNA and there won't be anyone who will not like this fragrance. This fragrance is also compared to Creed Aventus in the fragrance community. I wouldn't say that Shawq is a clone of Creed Aventus but it surely has a similar vibe in terms of DNA. Sillage is enormous and it is a very long-lasting fragrance. It has a slight playful character and will get you a few good compliments. It is a perfect pick for warm months but works beautifully for any weather.
Until next time, Ashh xo
*This fragrance was gifted to me by Notino for review purposes. Opinions are my own and unbiased.