Sigma Brushes are such a good investment and they last for ages but its so important to take care of your brushes to extend their life. I trust Sigma brush cleaning products because I know their brushes are so high quality and the brush care products go hand in hand to take care of the brushes. I have featured so many of their amazing products on my blog and social media before. The cleaning mats and brush shampoos are so good but I am so glad I got my hands on the new Solid cleanser which is essentially a scrub for brushes.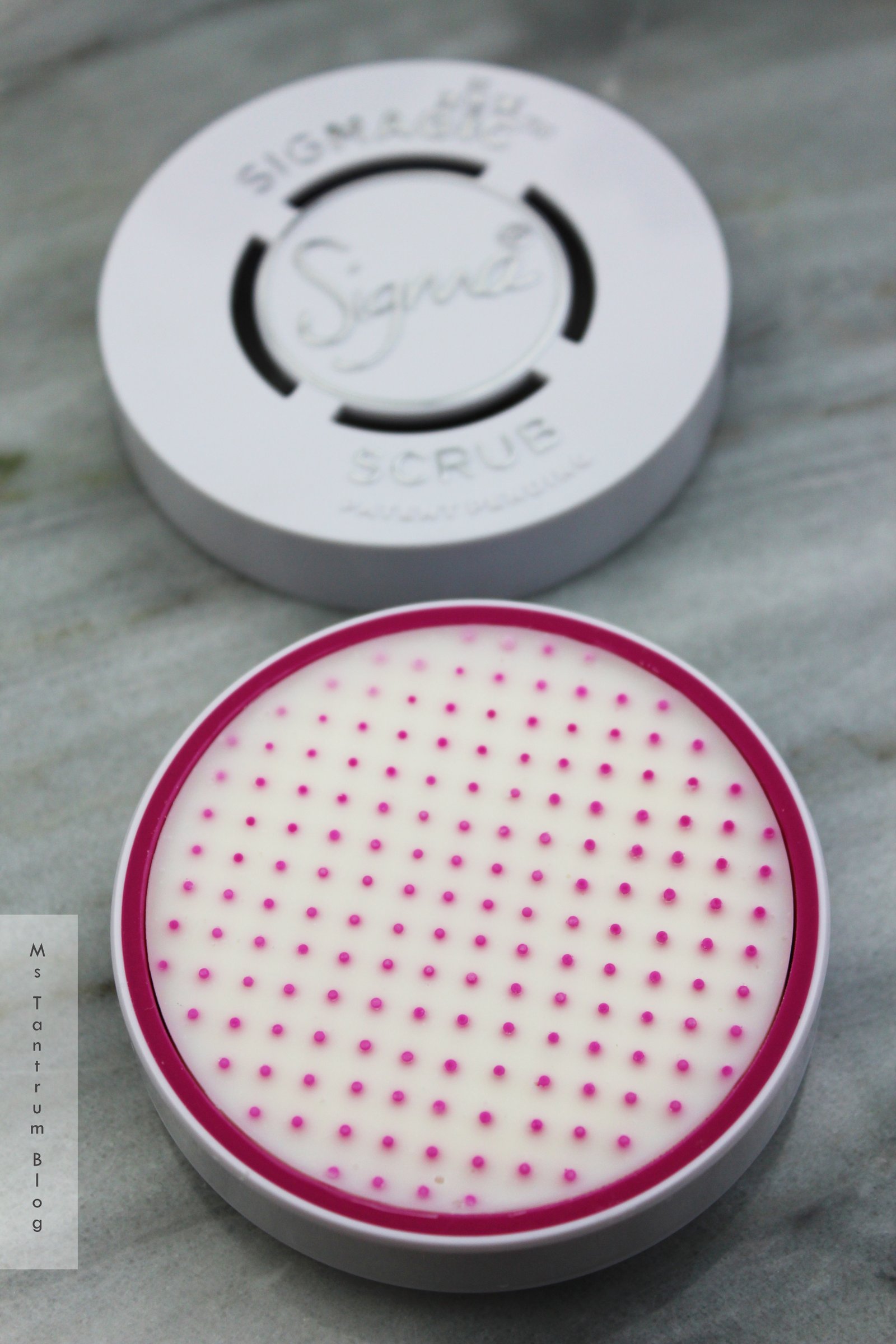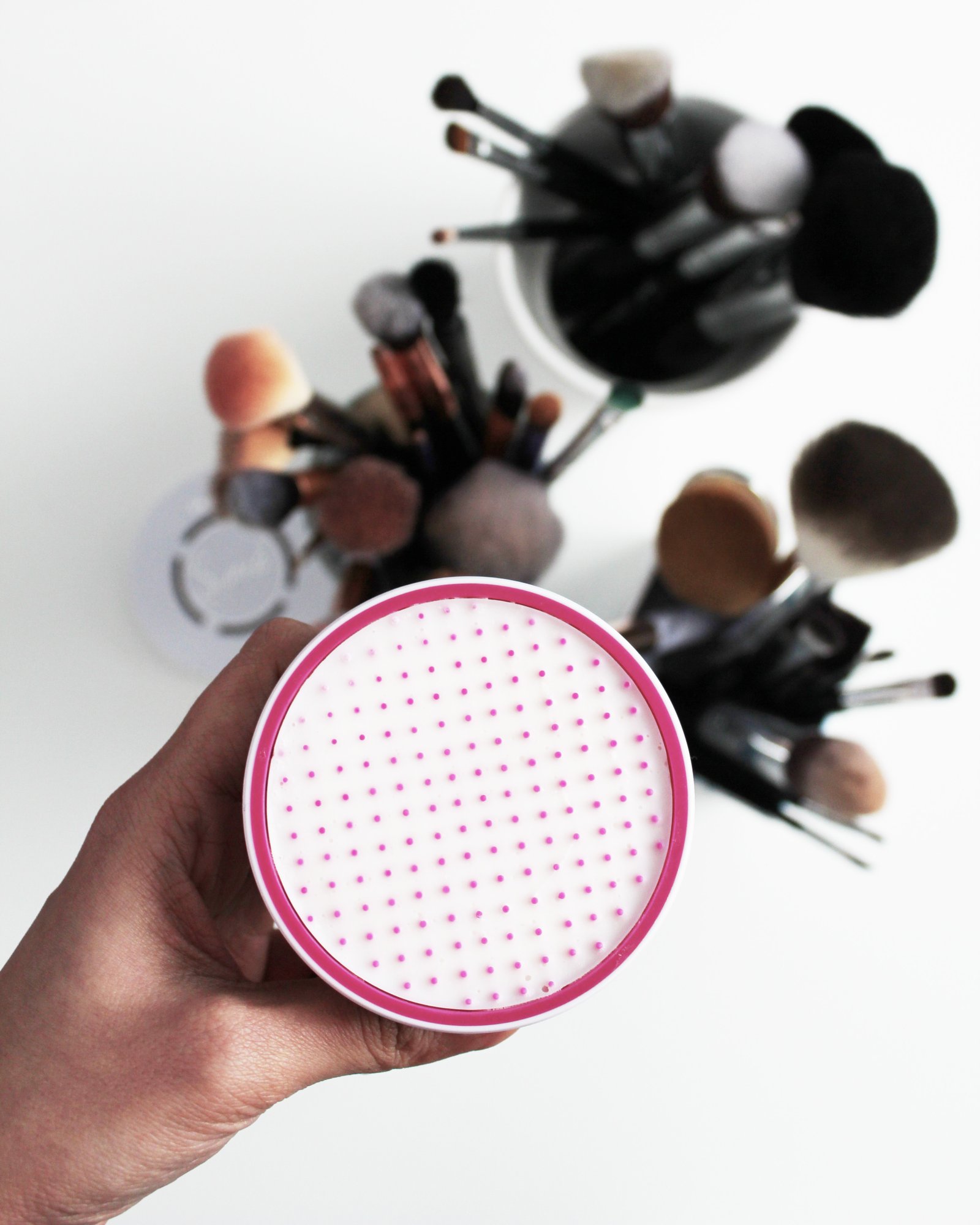 This is a 2-in-1 solid cleanser plus gadget that attaches to your sink with the suction cups and has 100% natural cleanser along with deep scrubbing texture. If you haven't washed your brushes in a long time, this scrub solid cleanse will easily scrub off the toughest of foundation and pigment stains.
The firm-hold suction cups allows to wash brushes hands-free and the vented lid allows product to dry and stay germ-free. The cleanser has 100% natural virgin coconut and ethically sourced palm oil which washes away product build up, oil and bacteria without harmful chemicals. This antimicrobial formula prevents growth of bacteria for up to 2 weeks after use.
Here is a product demo clip from my Instastories which I shared earlier.
This solid cleanser scrub is available for $19 at Sigma Beauty. Now you can use code MSTXSIGMA get 10% off on any of your purchases.
I highly recommend checking this out as its so handy to travel with as well and helps in extending life of your Sigma brushes or infact any makeup brushes.
Until next time,
Ash xo
Instagram | Bloglovin' | Twitter
*This post features PR samples. Opinions are my own.