Sol de Janeiro describes itself as the 'Beauty of Brazil captured in a jar' and rightfully so, for its Brazilian-inspired scents and luscious textures. This award-winning skin and body products brand has been spreading joy with its range of shower essentials, body creams, body sprays, and more. The idea behind this gorgeous line of products is the positive Brazilian mindset of loving your body and loving life. The philosophy in particular is to love your own body no matter what it looks like, take care of it, and flaunt its best features.
Sol de Janeiro will transport you to sunny Brazil where you can experience the joy of endless summer. Whether it is the famous Bum Bum body butter cream or the heavenly gourmand range of fragrances, every product from this brand is sure to brighten up your mood. By the way, the Bum Bum body butter was originally inspired by bum and Brazilians do love to take care of that as well. This luscious body butter can be used all over the body because why not!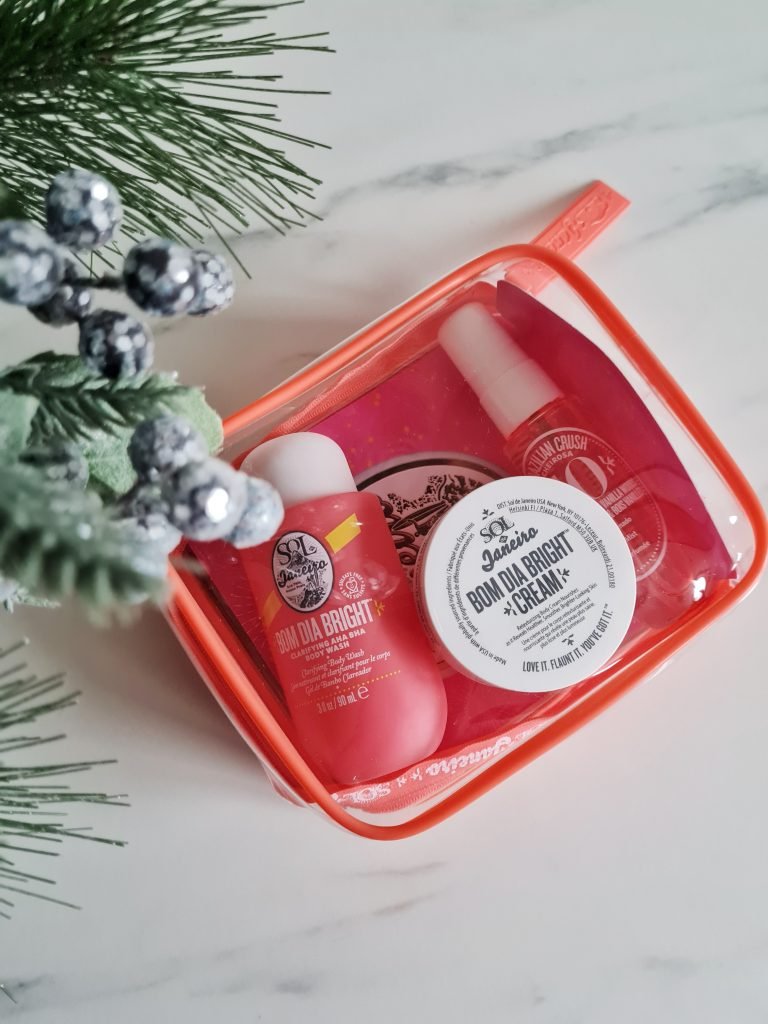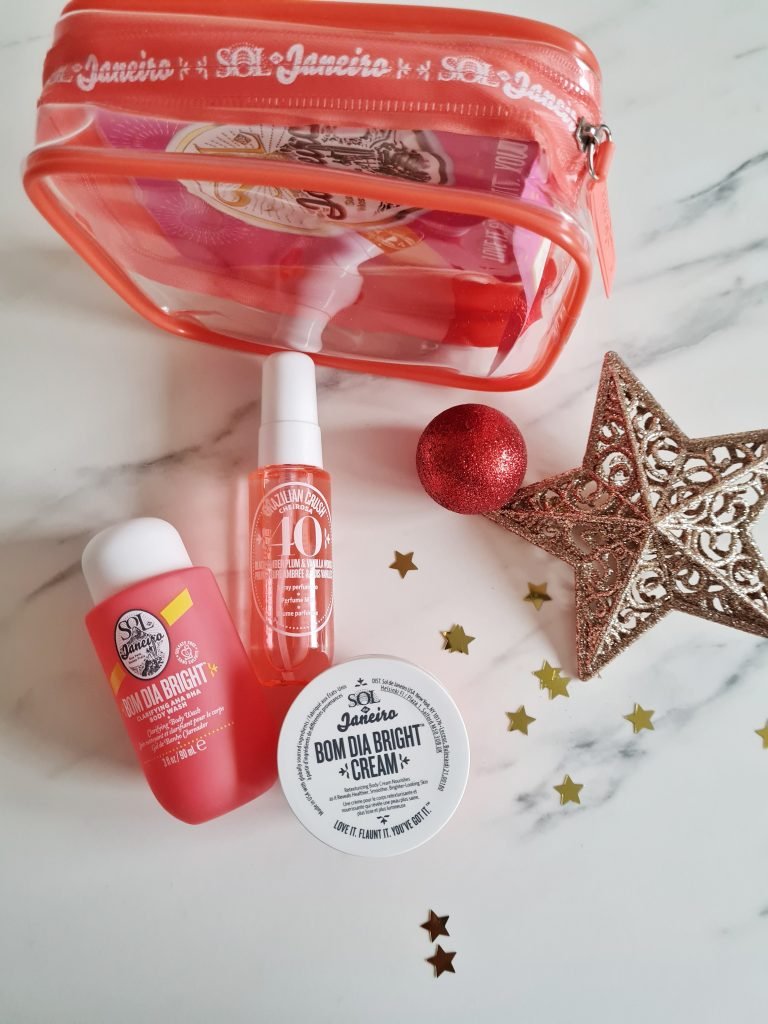 I got myself the Bom Dia Bright Jet Set which comes as a lovely little gift set (can also be purchased individually) to indulge the senses. This set is currently available at a discounted price in the Black Friday sale. The set contains:
Bom Dia Bright Cream Brightening Body Cream 50 ml
Bom Dia Bright Shower Gel 90 ml
Brazilian Crush Cheirosa '40 Perfumed Body and Hair Mist 30 ml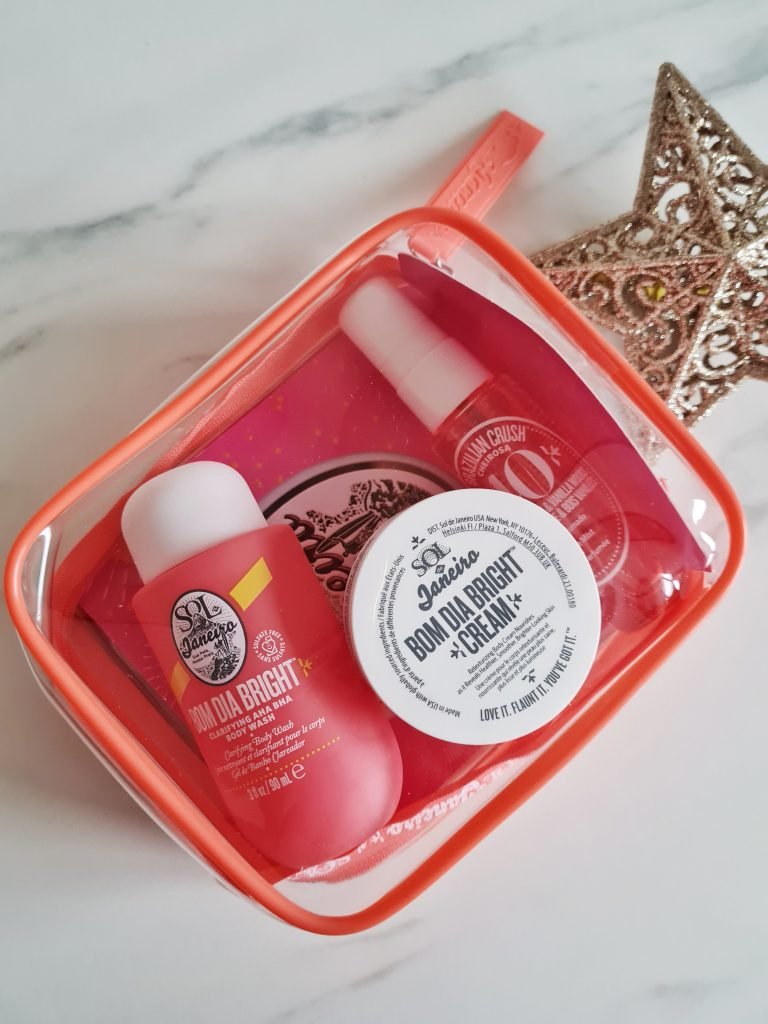 Radiant, bright skin starts in the shower. Bom Dia Bright™ Clarifying AHA BHA Body Wash and Bom Dia Bright™ Body Cream work together to retexturize, clarify & visibly brighten for smooth, radiant skin. The body wash is infused with Fruit AHAs and Salicylic Acid to reveal a balanced, glowing complexion all over your body.
Bom Dia Bright™ Body Cream hydrates while it gently exfoliates and boosts radiance for smoother-feeling, brighter-looking skin. Infused with a blend of Fruit AHAs and Vitamin C, this Sol de Janeiro Bom Dia Bright Cream evens skin tone and smooths rough texture to leave skin radiant, renewed, and remarkably soft.
An unmistakably sensual, elegant fragrance, the Brazilian Crush Cheirosa '40 Perfume Mist is floral, ambery, musky, and bittersweet all at once. Intoxicating dark fruit and delicate floral notes give way to creamy vanilla woods and a warm hint of musk, creating an experience of bare skin being wrapped in luxuriously supple satin. Brazilian Crush Cheirosa '40 fragrance is so sultry yet elegant!
Say hello to smooth, glowy, dewy skin that's irresistible to touch and flaunt. This set can be a little treat to yourself or a loved one this festive season.
Until next time, Ashh xo