It is finally looking like Christmas with a stunning Holiday Color Collection from SUQQU. This year's holiday season collection continues the theme of exquisite embroidery with opulent thread work. It draws inspiration from Eastern elements such as silk, pearls gold, and exotic color combinations to create these exquisite shade combinations.
SUQQU's 2020 Holiday Collection brings the delicacy, charm, and opulence of Oriental Beauty to your fingertips. The new seasonal collection explores a gorgeous range of textures and colors. This collection is all about holiday glow with refined lustre & pure elegance using SUQQU's must-have, limited-edition eight color eyeshadow palette, two blusher palettes and two new lipstick shades perfect for winter glamour.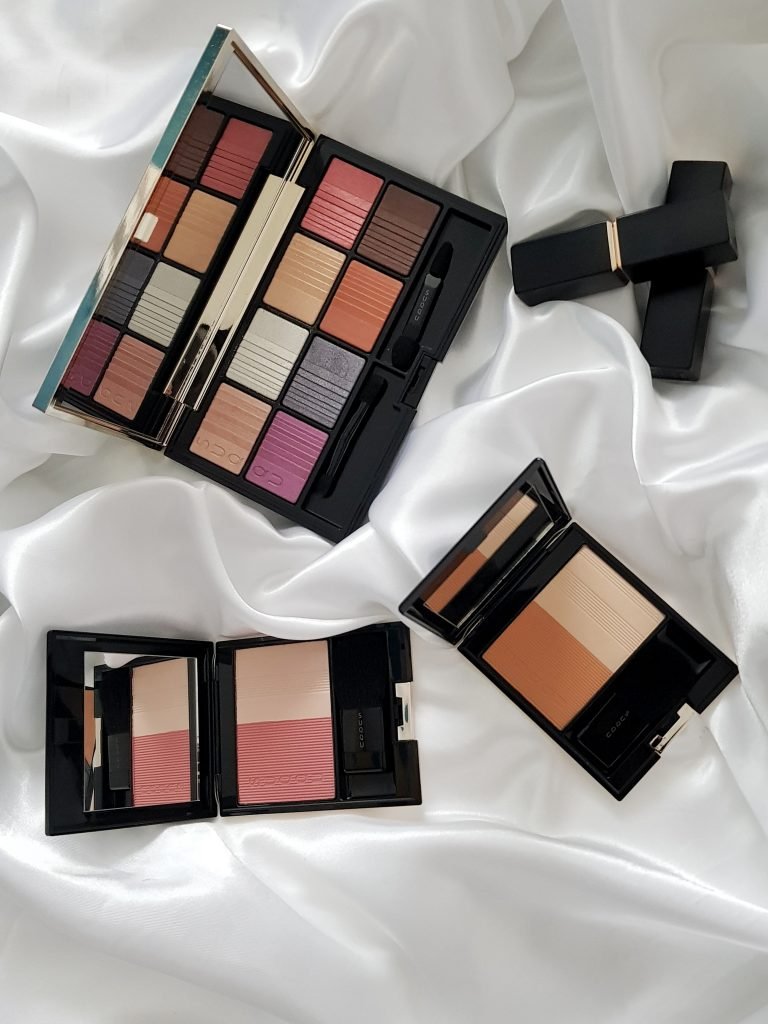 2020 HOLIDAY EYESHADOW COMPACT | £65
The "satin" colours create a silky radiance, the "jewel" colours add a dazzling gem-like sheen, and the "velvet" colours paint a gentle lustre with a matte finish.
The three textures and eight shades can be woven together like a silk fabric to delight the eyes.
This eyeshadow palette features 3 satin eyeshadows that create a beautiful luster, 3 shimmer finish eyeshadows that shine like a jewel, and 2 matte shades with velvety textures. Since this collection is inspired by silky fabrics, the 3 textures and 8 colors are weaved together like elegant layering silk.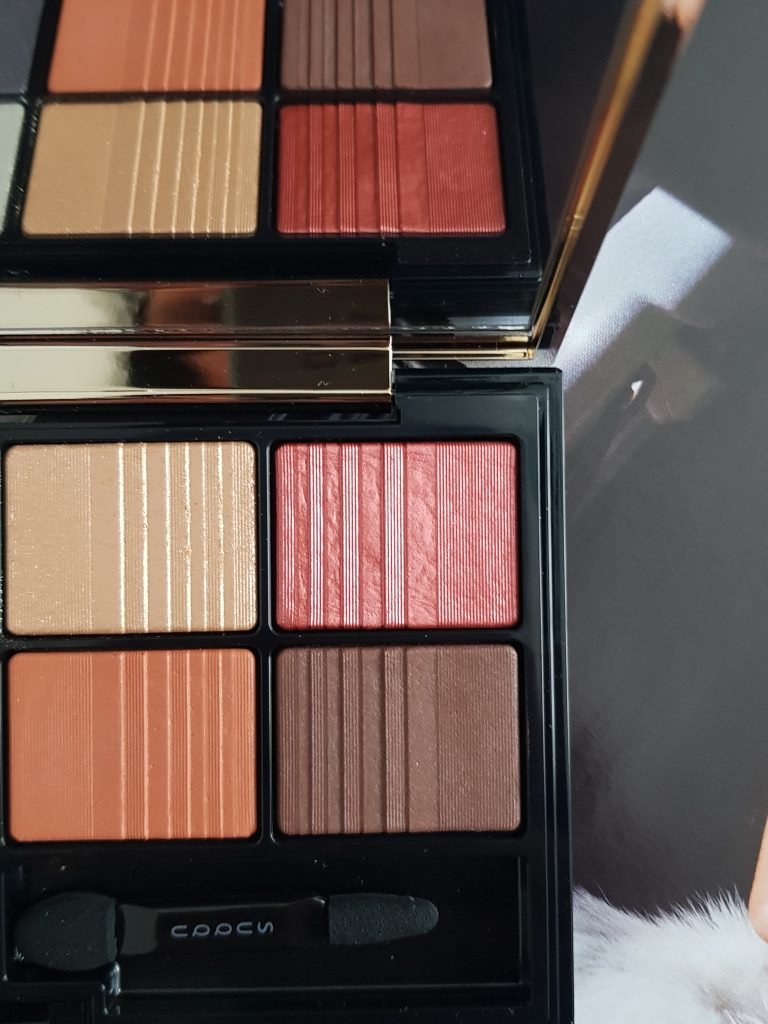 I love the color combinations in this eyeshadow palette. The palette can also be seen as two beautiful quads with complimenting tones. The pigment and staying power of these eyeshadows are incredible. They blend like a dream and the jewel tones are my absolute favorite for the holiday season. I usually go for soft mattes on a regular basis but shimmers do look amazing for festive occasions.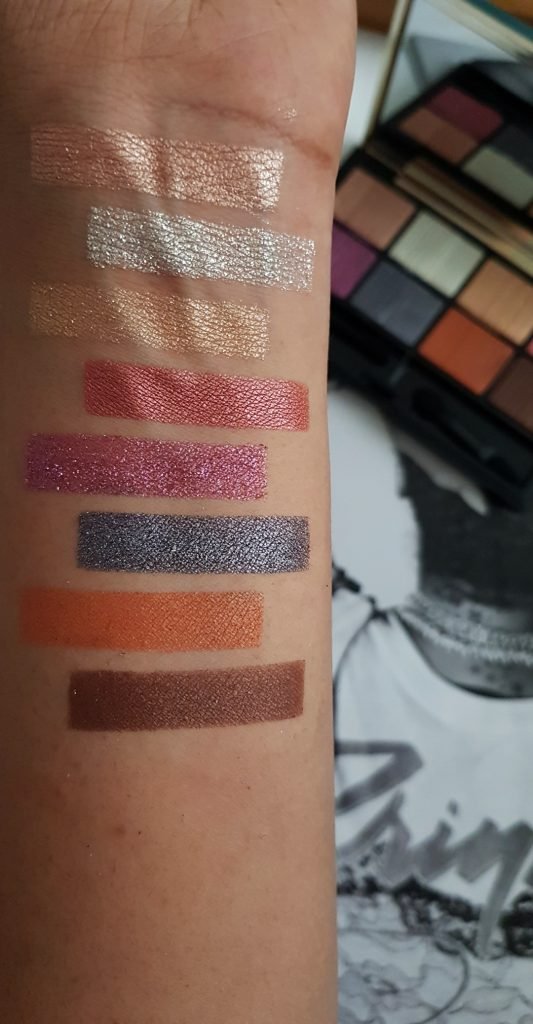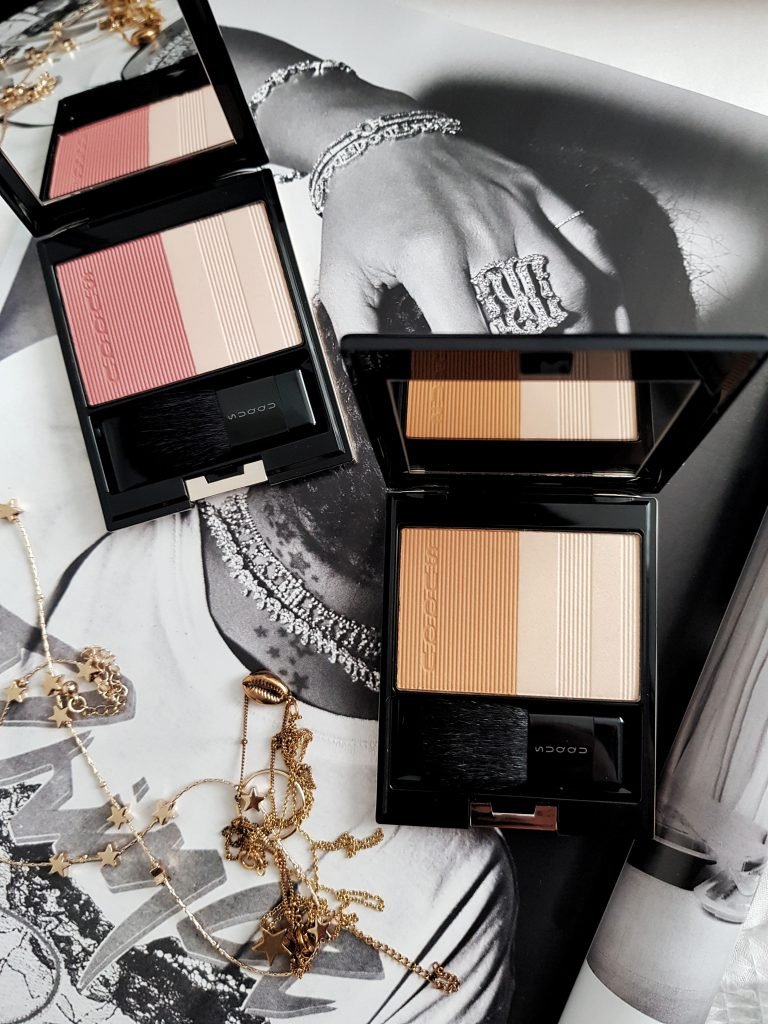 PURE COLOR BLUSH | £34
The popular SUQQU Powder blush is now available in soothing shades and a woven lustre like a three-dimensional striped pattern reminiscent of silk fabrics. The new cheek color blushes will offer a soft luster with a matte and soft texture. It creates a natural and soothing complexion and gently adds a delicate shine, like fine, silky textiles, perfect for the holidays. You can create a stylish look by combining the shades for a multi-dimensional effect.
122 AYATSUMUGI – A rosy red blusher has a soft & silky texture, combined with a shimmering pink highlighter to create gentle, feminine glamour.
123 KAZARIAMI – Luminous yellow-brown and shimmer beige. A nuanced warming golden blusher combined with a beige highlighter that creates clarifying radiance.
I absolutely love these silky blushes and 122 is my favorite shade combo. It gives a gorgeous flush and adds luminosity to the cheeks. The blush and highlighter blend effortlessly and stay on for hours.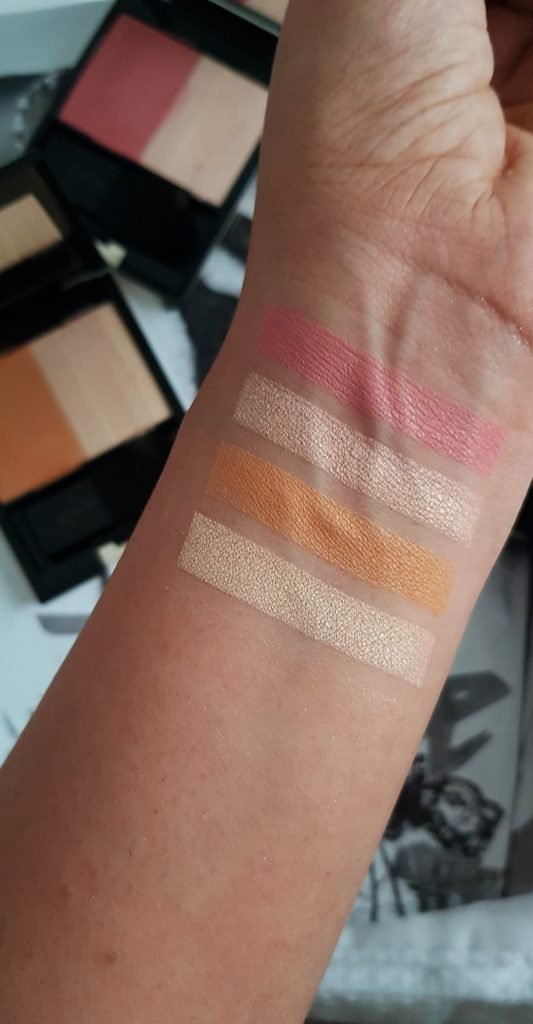 VIBRANT RICH LIPSTICK | £30
The soft matte SUQQU Vibrant Rich lipstick which debuted in the early Spring of 2020 comes in two limited colors.
110 YUNISHIKI – A warm reddish beige for natural-looking color and effortlessly chic look
111 SHUUKOU – A bright and dramatic red, with a hint of yellow that warms to individual skin tones. This lipstick glides on smoothly and has a semi-matte finish.
These lipsticks are my favorite finish and the colors are absolutely beautiful! 110 is a beautiful nude for my skin tone and 111 reminds me of Chili by Mac Cosmetics. However, the semi-matte finish of 111 SHUUKOU is far more beautiful than matte finish of Mac's Chili. The semi-matte finish of these lipsticks doesn't dry out the lips.
SUQQU's 2020 Global Holiday Collection is available from 3rd November at Cult Beauty and 5th November at Selfridges, Selfridges.com, Harrods, Harrods.com, and Liberty online.
Until next time, Ashh xo
*This post features PR samples for review consideration. Opinions are my own and unbiased.