I have been a fan of SUQQU Beauty's Extra Rich Glow Creme Foundation for a long time now and when I heard that the brand released a new foundation, I had to give it a try to see if it is as good as the former one.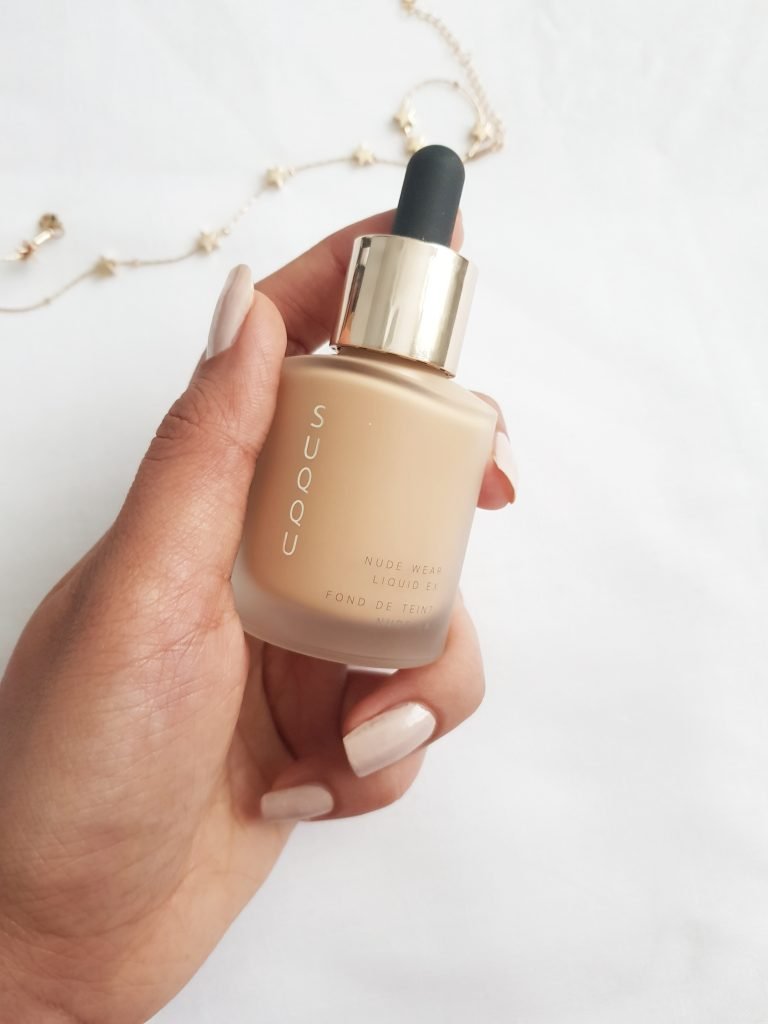 SUQQU base products are of premium quality and always enhance the look of the skin. The new Nude Wear Liquid Ex foundation is weightless and feels like a thin layer of skin. It gives a beautiful soft glow – 'your skin but better look'.
The Nude wear Liquid Ex foundation is packed with the beauty buff's "Complexion Powder" and gives the illusion of a bare face while leaving it feeling smooth to the touch. It is blended with five Japanese natural extracts, too – we're talking Olive Leaf, Angelica keiskei Leaf, Alpina Speciosa Leaf, Phytohyalon, and Camellia Sinensis Leaf.
This foundation has a water-like thin consistency and glides effortlessly over the skin leaving a silky, clean, and radiant fresh finish. The foundation comes in the following 12 shades:
[SPF30] 020, 110, 120, 210, 220
[SPF25] 025, 030, 035, 040, 135, 150, 230
Shades 210, 220 & 230 come under the Pink-Beige Ocher color family while shades 110, 120, 135, 150 come under Beige Ocher color group and shades 020, 025, 030, 035,040 have been categorized under Yellow-Beige Ocher color group.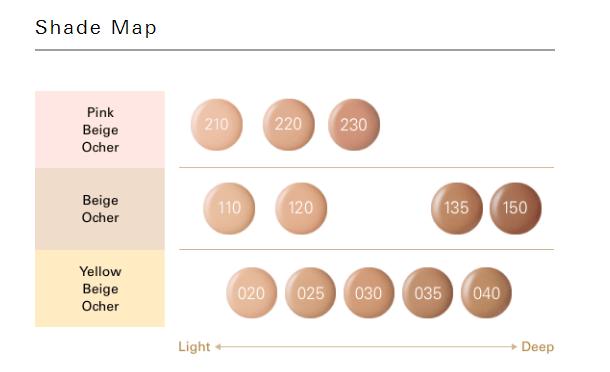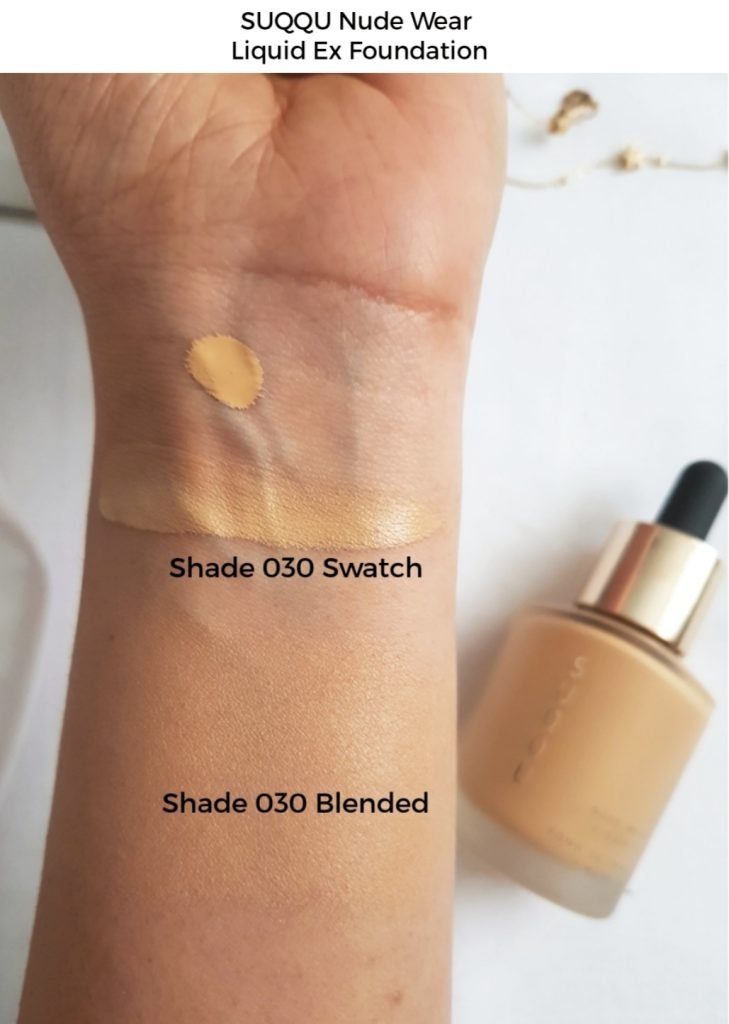 Shade 030 is my perfect match and it is so subtle that one can't notice that I'm wearing a foundation. It looks like my skin but better and radiant!
Nude Wear Liquid Ex foundation photographs beautifully and will be great for spring and summer base where you want to keep it light and natural. If you are looking for a buildable medium to full coverage, I will suggest Extra Rich Glow Cream Foundation.
SUQQU's Nude Wear Liquid Ex Foundation is available at Selfridges & Harrods.
Until next time, Ashh xo
*This foundation was kindly gifted to me but opinions are my own and unbiased.