This Summer, SUQQU unveils the new limited-edition Urban Prism UK summer exclusive collection. This prismatic collection features five limited edition products including an Eyeshadow compact, Pure Colour Blush, Matte Lip Crayons and new Holographic Glow Crayon.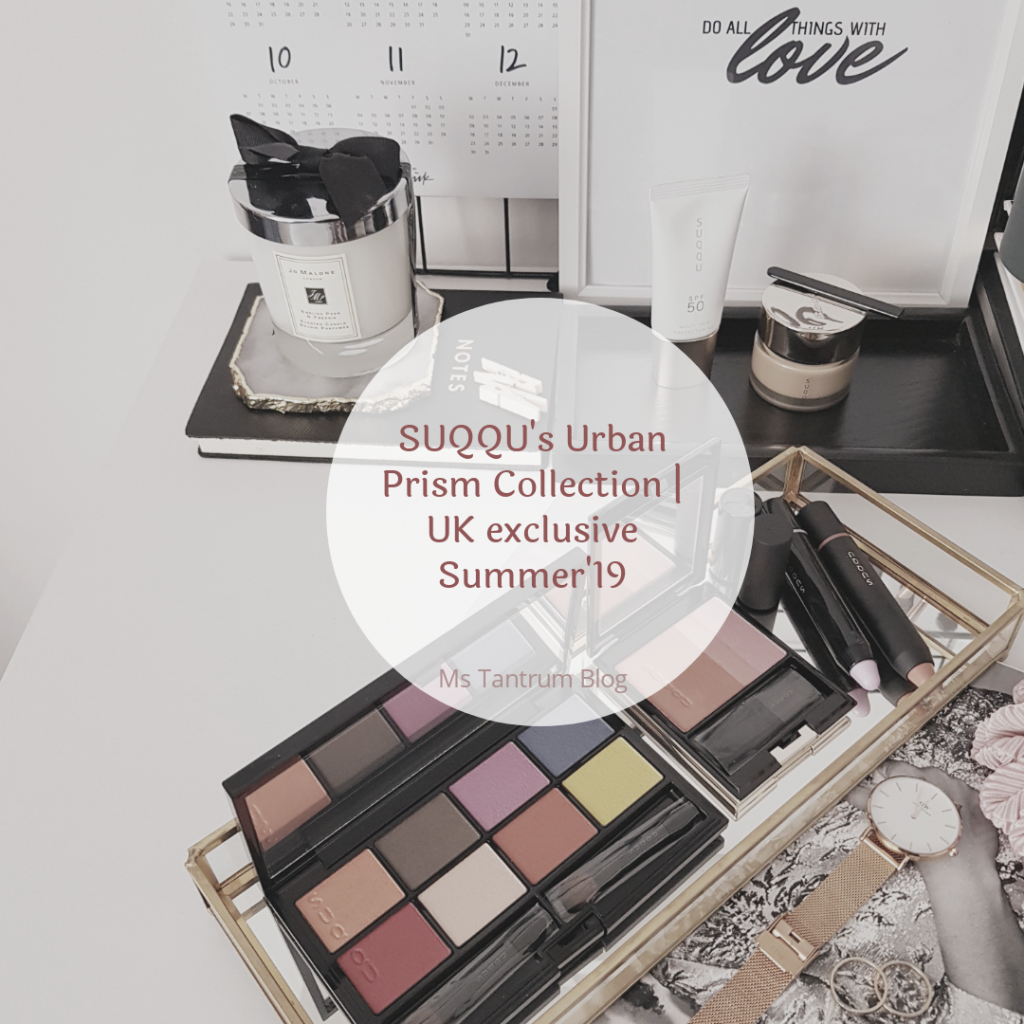 This fun and adventurous collection allows you to create bold yet wearable looks with a combination of peach and vibrant pastel hues and SUQQU's popular semi-matte formula.
SUQQU Eyeshadow Compact 101 | £59
This 8-pan eyeshadow palette encourages you to discover new colours and create bold looks with variety of shades in matte, satin and soft shimmer finishes. The best part is each shade coordinates so well with one another for multiple gorgeous eye looks.
The pigment is incredible and packs a punch of colour in a single swipe. You may need to dust off the excess or go with a really light hand. The eyeshadows blend like a dream and stay on for hours without creasing. The colour selection is what you may need to create so many amazing looks and you won't need any other palette for summer really! The high quality mirror inside this compact makes it a great travel-friendly product.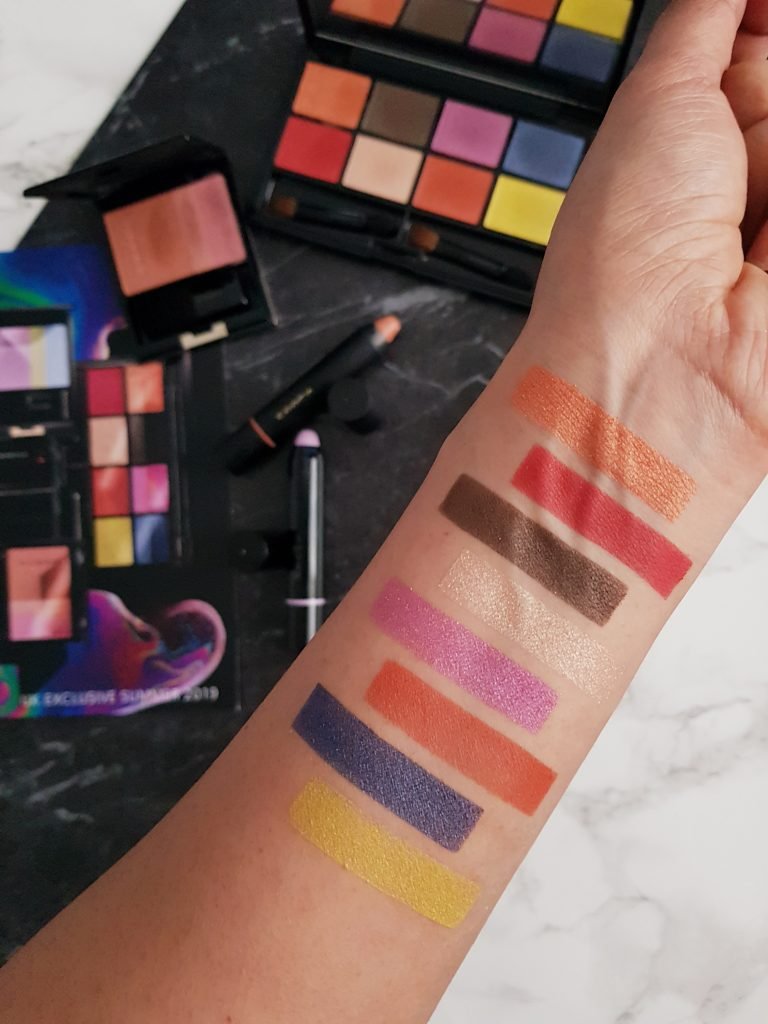 SUQQU Pure Color Blush – 113, 114 | £34 each
These limited edition Pure color blush palettes feature three shades which can be used together or alone to create a natural looking blush.
113 – Prismatic Highlighter – Genkou: With shades of soft pink, green and blue, this blusher doubles up as a holographic highlighter, capturing light to beautifully enhance the complexion with a glow that changes hue depending on light and perspective.
114 – Prismatic Bronzer – Kousai: This beautiful blush creates a sun-kissed glow when all three shades are mixed together. For an added pop of colour, concentrate the large shade on apples of your cheeks.
I received the Bronzer – Kousai and can confirm that the formula is so dreamy. It is pigmented and very finely milled so it won't enhance texture on your skin. The bronzer adds a beautiful sheen like a healthy sun-kissed glow with a perfect amount of colour to the skin.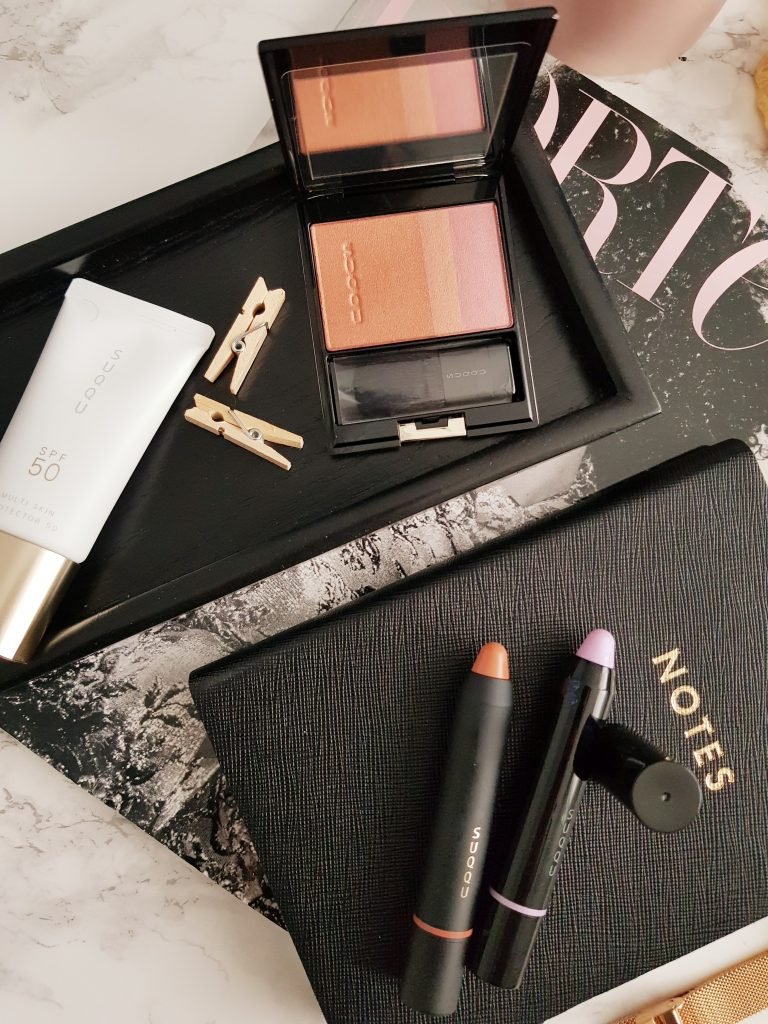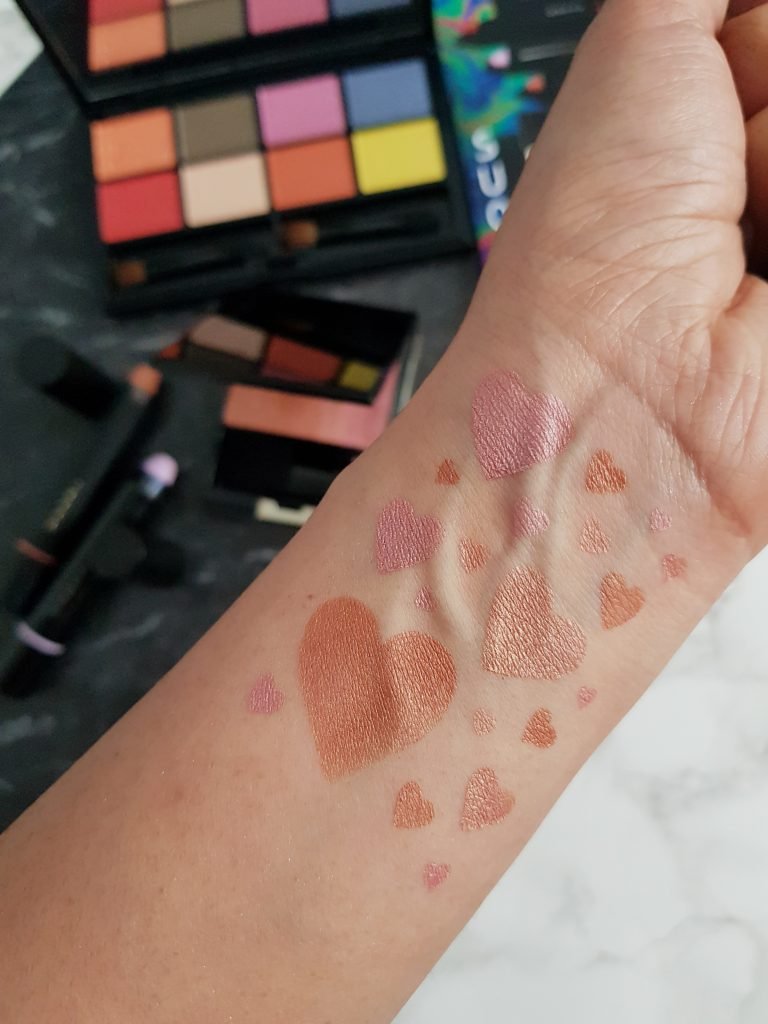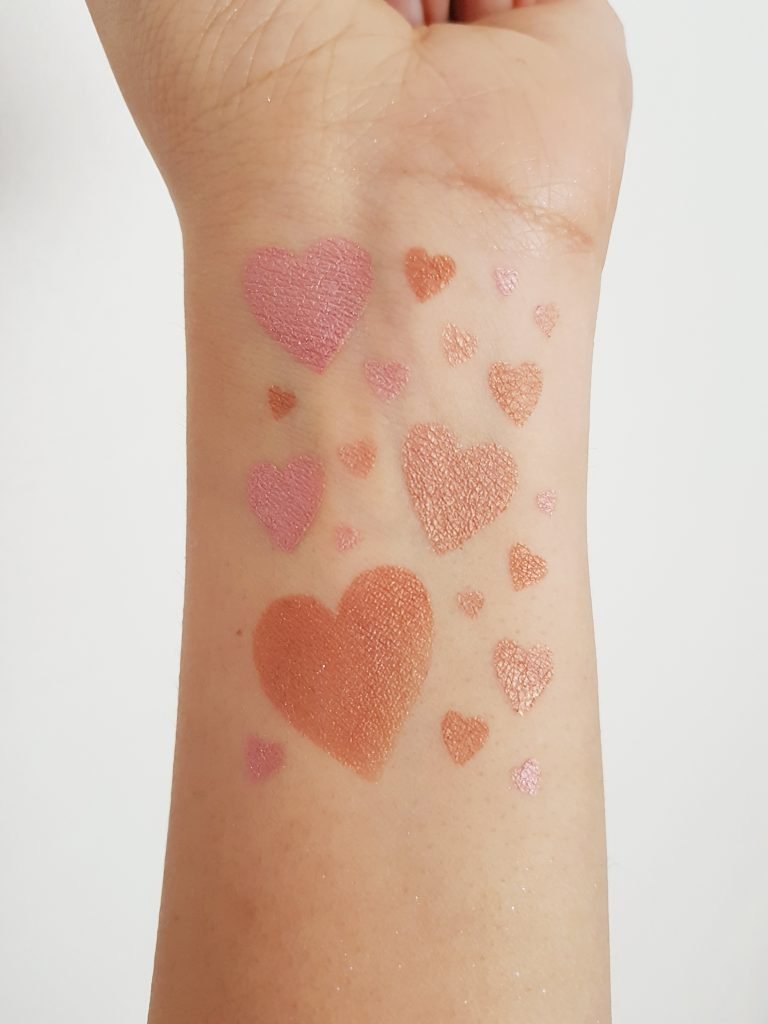 SUQQU Holographic Glow Crayon – 101 Sumireboshi | £24
This multi-purpose crayon adds a holographic effect to your makeup. Layer as a top coat over lipstick for an alternative to gloss, or as a highlighter on cupids bow, cheekbones or inner corner of the eyes. Who doesn't love multi-purpose and travel-friendly products like these!
SUQQU Matte Lip Crayon 104 Usukou , 105 Someaka | £24 each
These lip crayons impart rich, pigmented colour with a nourishing formula that allows comfortable wear.
104 – Usukou is a peachy brown naked lips shade.
105 – Someaka is a deep red hot lips shade.
The formula is semi-matte and pigment is incredible. Staying power is impressive for a semi-matte lipstick.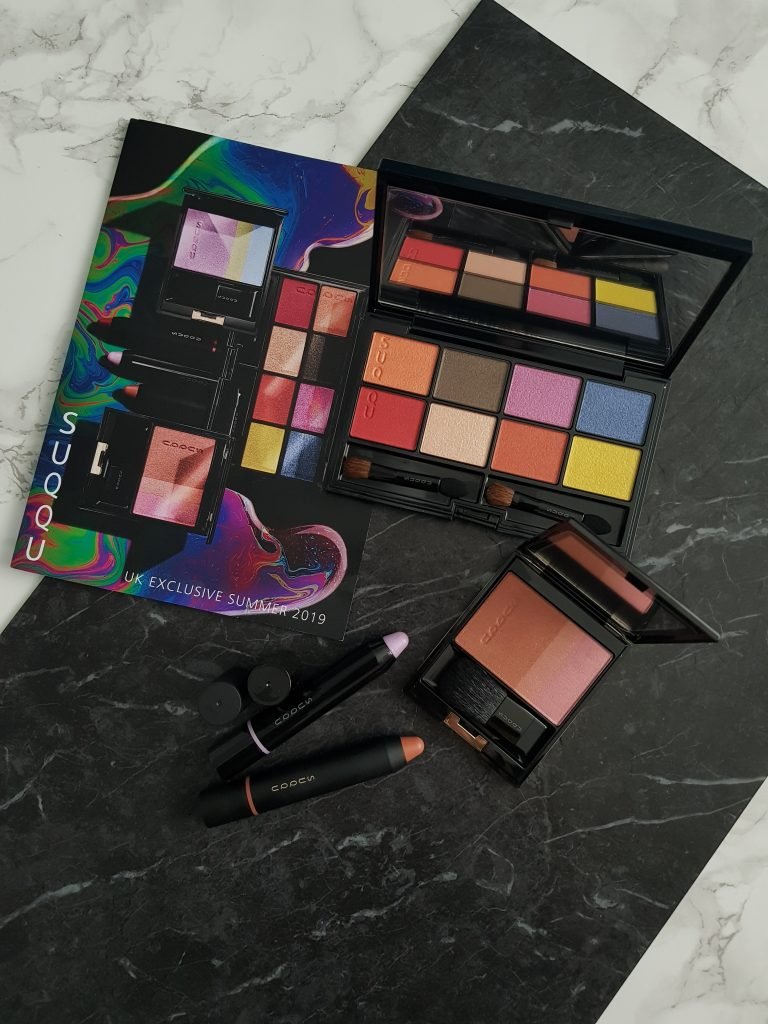 The collection is available from 02nd May 2019 at Selfridges and from 16th May 2019 at Harrods & Fenwick of Bond Street.
With much love, Ashh xo
#Ad-Gifted – Products in this post were very kindly gifted to me as PR samples. Opinions are my own and unbiased.