Valentines Day is around the corner and I'm sure some of you must be looking for last minute gifts inspiration. I have curated a gift guide for all budgets that might be useful for you to get something nice for your partner or bae.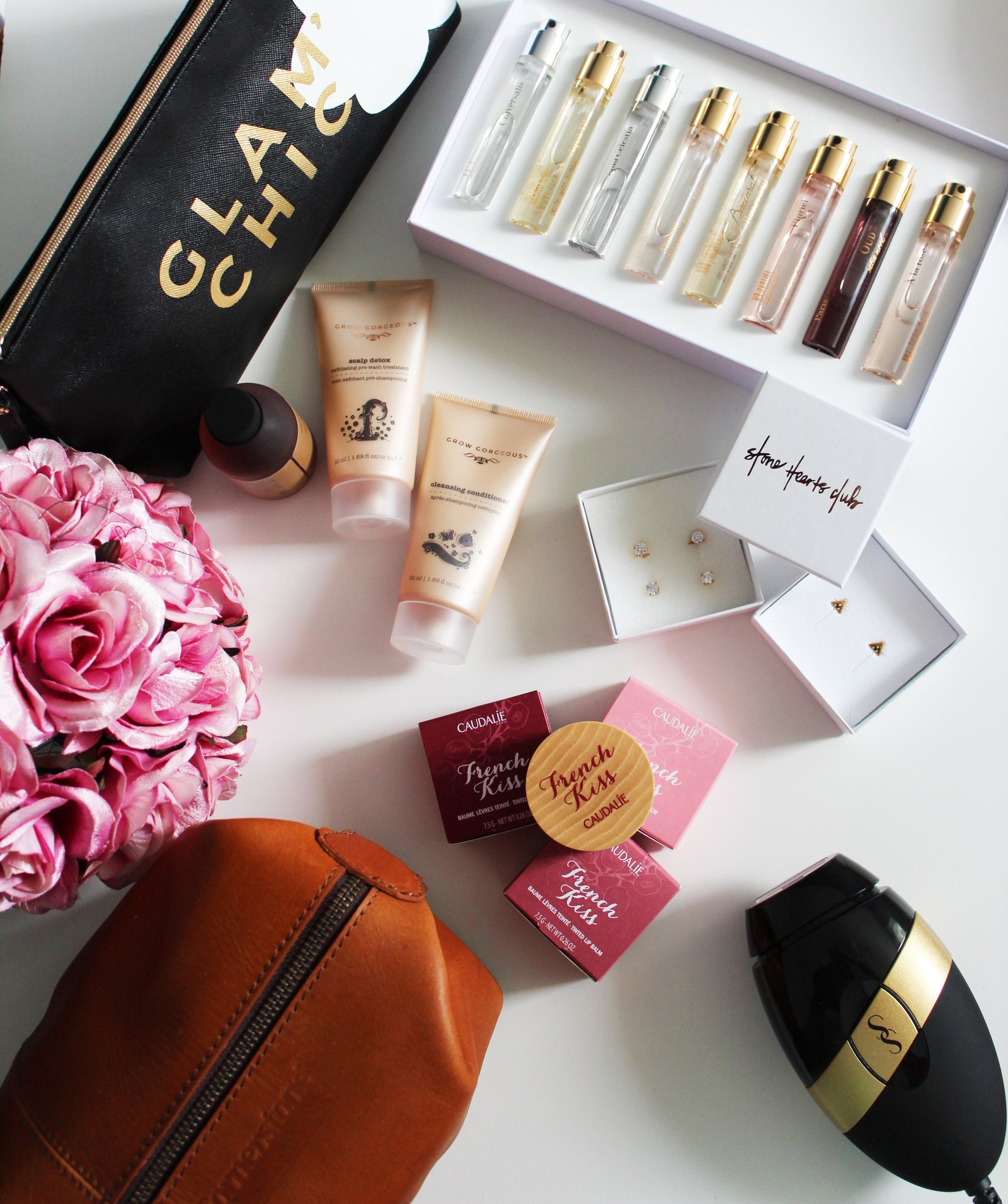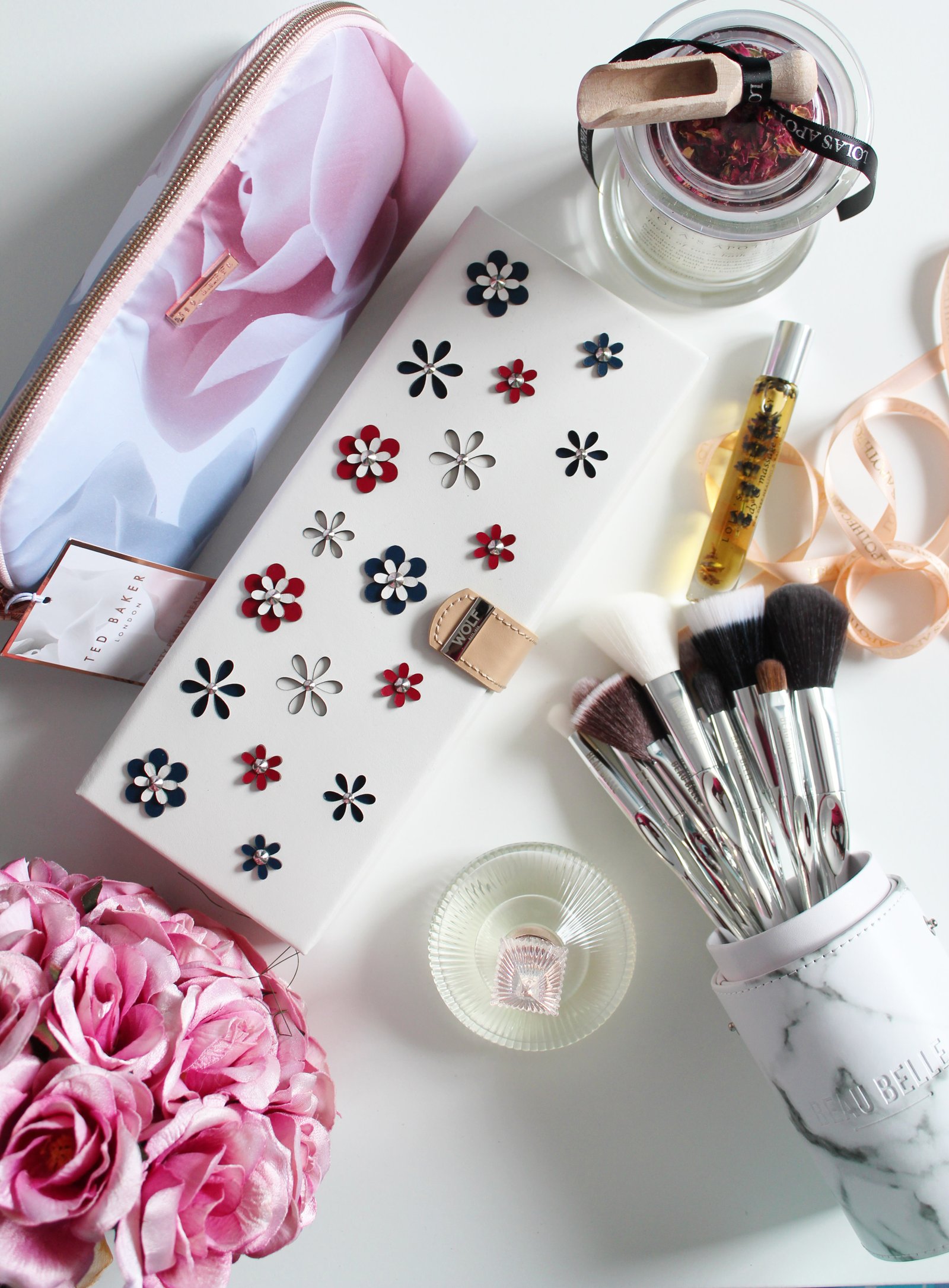 Here's my list of gifts. if you like to know about any of these options, please scroll down to the post.
Women
Men
Unisex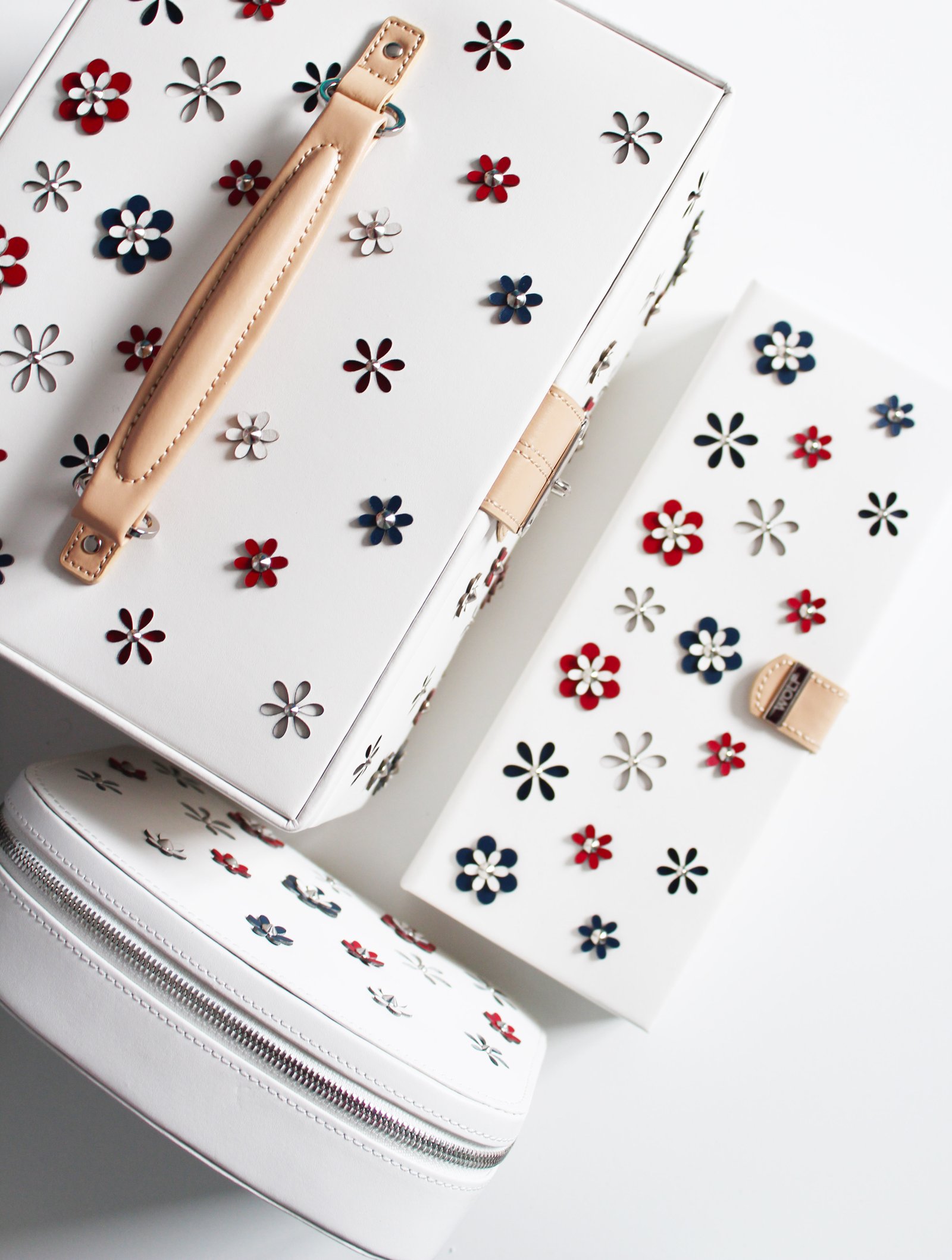 Wolf is an 180 year old family-led business and also a globally recognised brand who are known for their craftmanship and unique designs. The company not only crafts great jewellery boxes, but now creates a wide variety of fine quality gift items as well. Their patented technology and innovative product design in jewellery cases and watch rotators, has made the company what is today—the market leader.
This flower-pattern collection combines a red, white, and blue, clever design and high-fashion appeal. The leather exterior of each charming floral jewellery box showcases laser cut details, layers and an applique design never seen before.
Blossom Safe Deposit Box (RRP £105) includes laser cut flowers, silver stud accents, LusterLoc™lining, 5 storage compartments, a mirror and 4 ring rolls.
Blossom Travel Zip Jewellery Case (RRP £135) includes laser cut flowers, silver stud accents, LusterLoc™lining, an earring holder, ring holder, removable zip pouches for storage, and necklace hooks with an elastic pocket for your jewellery while traveling.
Blossom Large Jewellery Box (RRP £345) includes laser cut flowers, silver stud accents, LusterLoc™ lining, 15 compartments, 9 ring rolls, a lift out tray, travel case and a mirror.
This fragrance is for a confident, bold woman who wants to be a bit mysterious and get heads turned as this is a sexy, seductive and stands out of the crowd type of fragrance. The fragrance has top notes of Lemon, Peach and Black Pepper; heart notes of Jasmine, Frankincense, Tuberose and Violet; and base notes of Fire Tree, Iso E Super, Patchouli and Ambroxan. It attracts Love, Light, Power, Positivity and Sex to the wearer!
It is one-of-a-kind fragrance and there is nothing quite like this in my collection. I like to wear this when I go on a date with my husband or sometimes even at home for those special romantic moments. This has great staying power and makes a lovely gift for your date. This fragrance stays upto 9 hours and is a great choice for the occasion.
It is easier to say ' I love you' with jewellery and It doesn't have to be a ring unless you're proposing her. Earrings can be a safe choice if you do not know her ring finger size. I have two really beautiful Options – The Triangle Stud by Zoe and Morgan (RRP £75) is the perfect addition to any ear party. The simple triangle represents passion and purpose. Luxe gold sits in dramatic contrast to the blackness of the Black Spinel stone. These are hand made from 22 carat gold plated silver, set with a black spinel. The Triangle stud option is also available in Silver.
Another option is the Bling Ring Charm Earrings (RRP £65) by Maria Francesca Pepe that I featured in my Christmas gift guide. You can also check other beautiful designer pieces on the website. Stone Hearts Club as they have quite a good selection.
If you have been a regular visitor of my blog and social media, you would know how much I adore Lola's Apothecary products. All their products are hand made in micro batches in Apothecary Kitchen and the ingredients used by them are 100% natural. Queen of Roses Bath Milk is the most decadent bathtime creation, painstakingly prepared and hand blended to evoke the beauty queen within you. This luxurious bath milk is a modern British interpretation of Cleopatra's legendary bathing ritual.
The bath milk has buttermilk, raw cocoa butter as well as shea butter and comes with dried roses on top and makes it extra special to give that luxurious spa feel in your bath. This would make a perfect gift for someone who would love to indulge in a creamy, rose scented bath strewn with rose petals and emerge with baby soft skin.
My first love from the brand was Delicate Romance Balancing & Massage Oil – Its is so addictive but the Sweet Lullaby is no less! Anyone who dislikes Lavender can be converted easily by Sweet Lullaby. Its sweetness comes from vanilla and sweet orange, grounded by patchouli, with spicy ylang ylang wrapping an exotic comfort blanket around French lavender. The oil is very calming on the senses and i keep rubbing it on my wrists and smell it all the time.
All of their 100% natural fragrances are composed of the finest pure essential oils. This perfume oil comes gift ready in signature magnetic closure box with hand tied ribbons and can also be purchased in full size.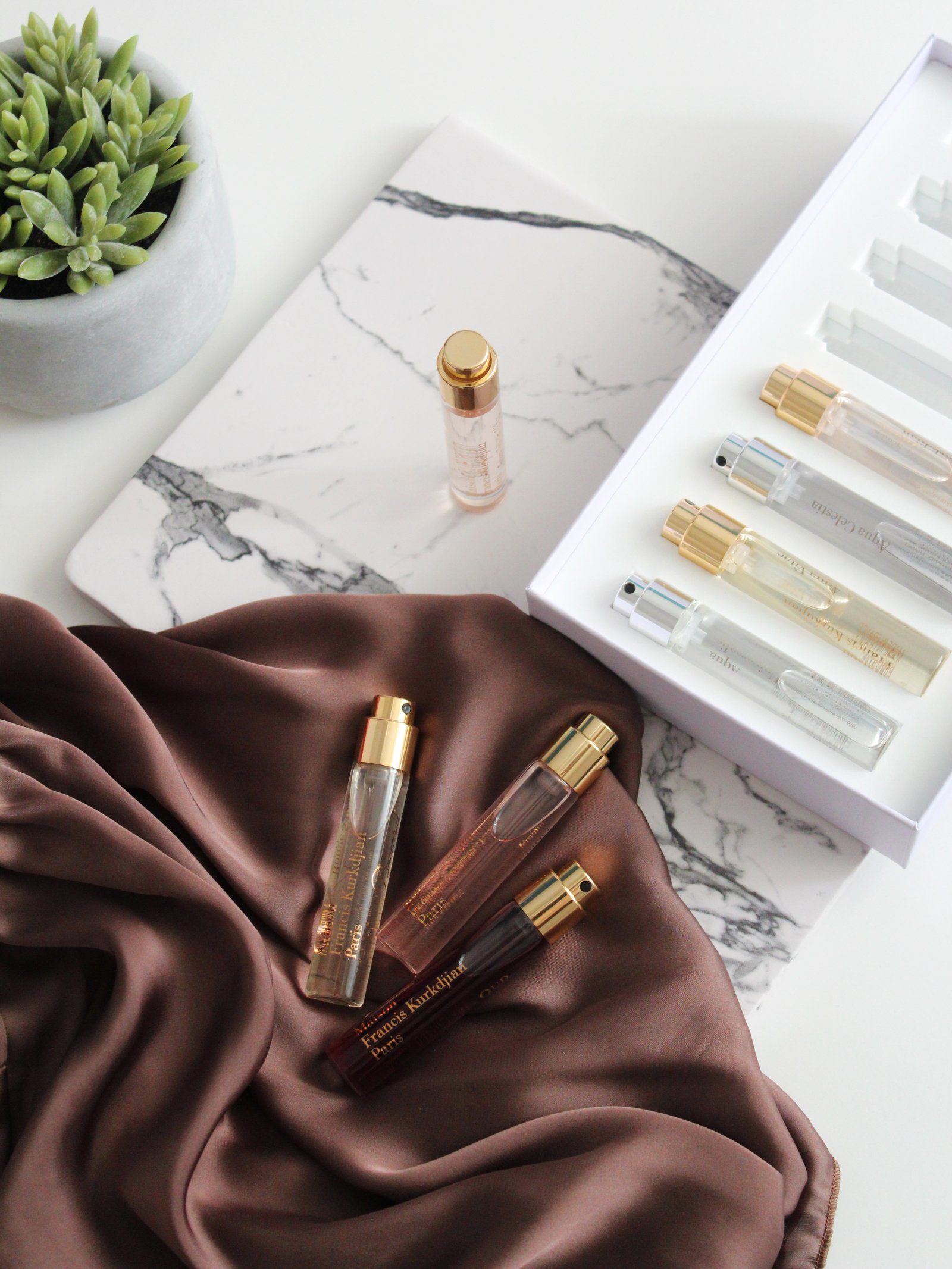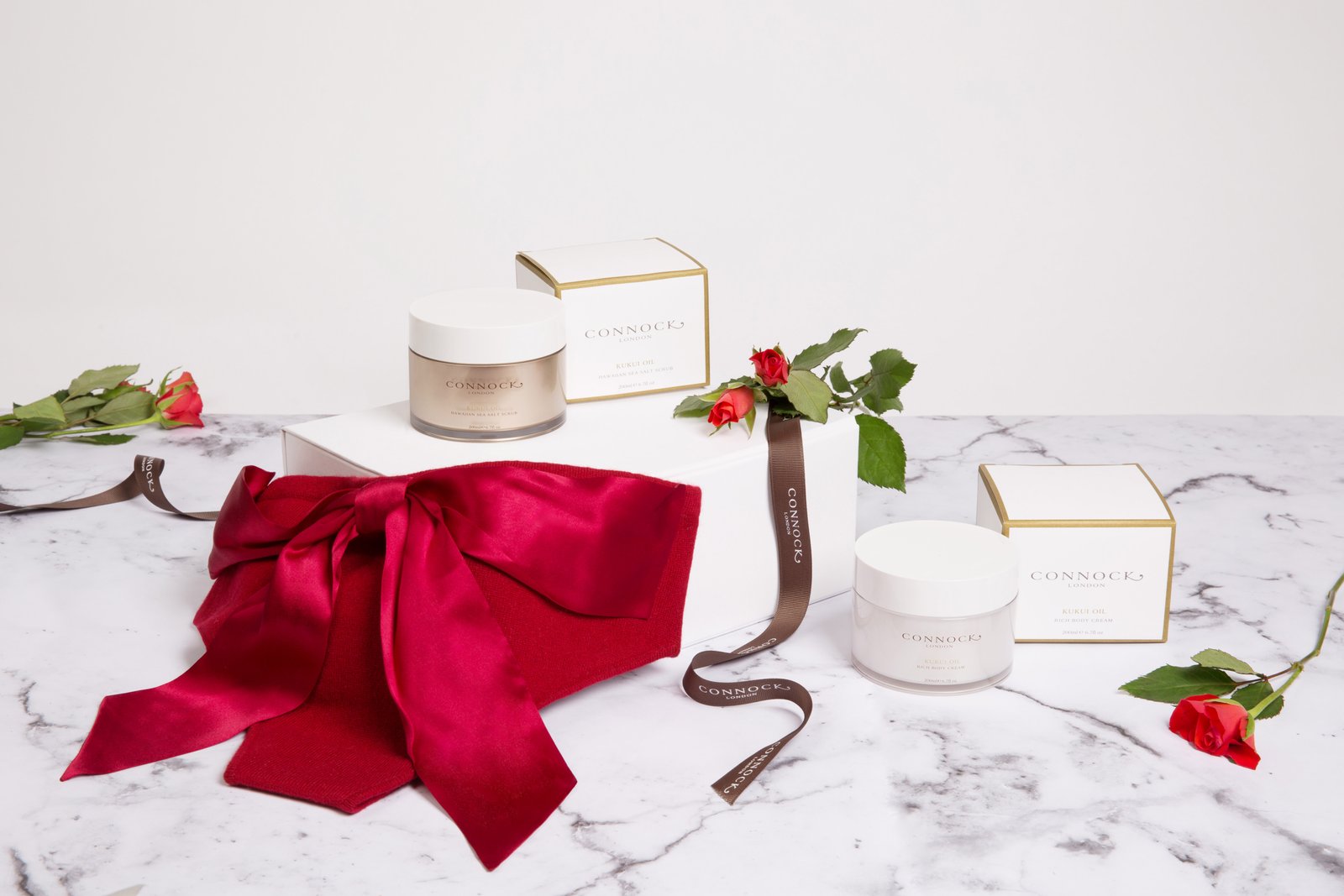 Luxurious Cashmere knickers and some lovely bodycare – What could a girl ask for? Belinda Robertson and  Connock London have teamed up to bring a limited-edition Valentine's Day gift set like no other. Each set includes a luxurious Connock London Hawaiian Sea Salt Scrub and a Rich Body Cream, complemented with a pair of our sensual and luxurious 100% pure cashmere knickers. This gift set comes beautifully gift-wrapped and is perfect for the Valentine's season. This is a unique gift to add a little oomph to your love life!
I love Ted Baker's Fragrances as well as Bath and Body products and when I saw this Pretty Pearly Treats Collection, I instantly knew I had to have it. This collection contains a refreshing Body Wash, moisturising Body Lotion and a Body Spray, all blending fruity top notes with soft rose petals and sandalwood, whilst the base of musk and raspberry leaf completes the scent.
The collection is inspired by a curious trinket discovered at a New York auction, the Porcelain Rose collection re-imagines one of Ted's signature floral prints as a trio of enchanting fragrances: Blush Pink, Pretty Pearl and Opulent Petal.
This fruity-floral fragrance begins with blushing red fruits and peach. The heart elegantly unfolds with notes of sweet violet, soft rose petals, patchouli and warm sandalwood. The scent is finished with an intense base of musk and raspberry leaf. The set will bring smile to face of receiver!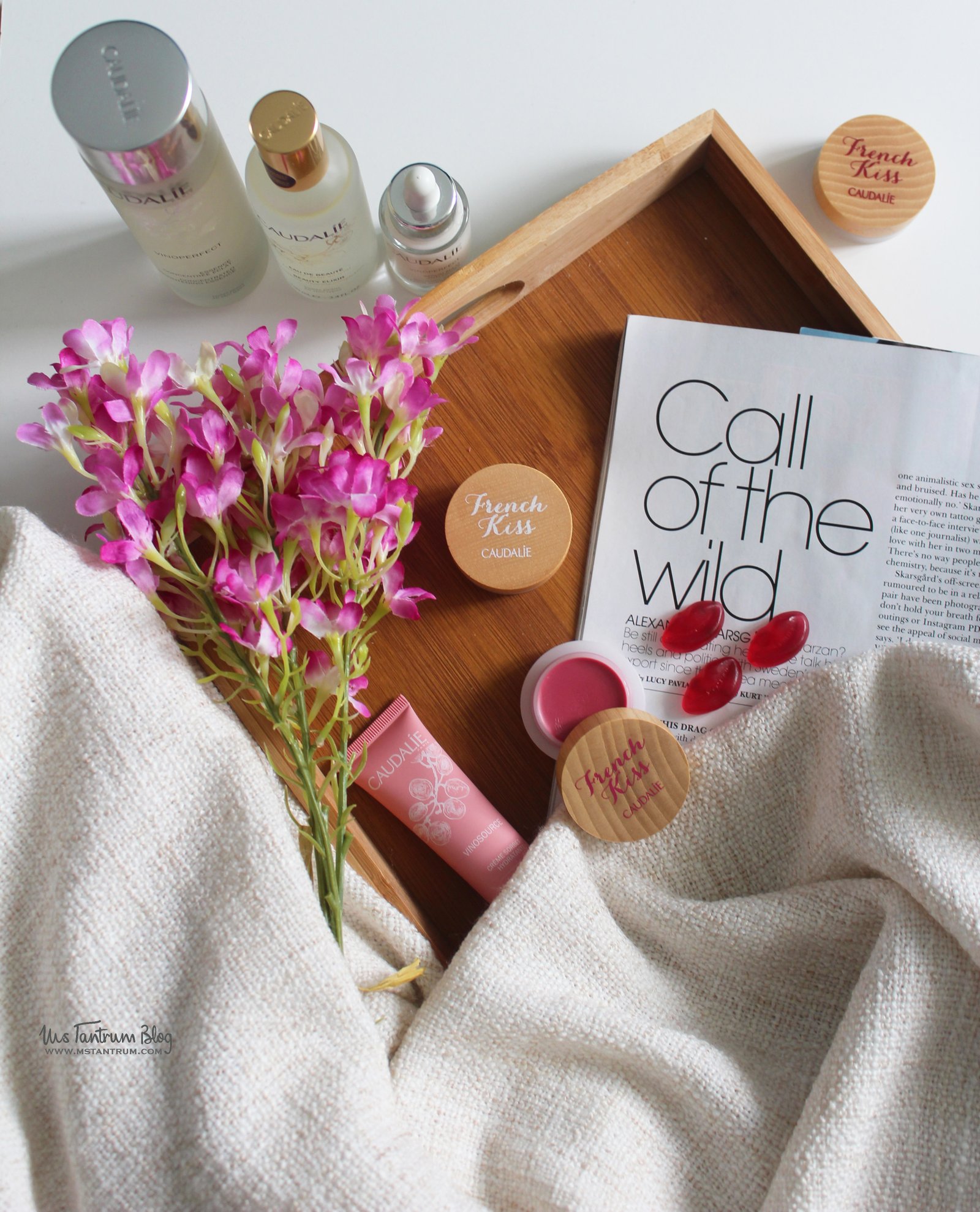 If you have low budget, its still a good idea to atleast gift something to that special someone. Caudalie has got you covered with budget-friendly French Kiss tinted lip balms. These tinted lip balms come in three shades – Innocence which enhances natural lip shade, Seduction which has a beautiful pink tint and Addiction which has raspberry red tint. My favourite is Addiction and it gives a gorgeous tint to my lips and complements my skin tone too. These will keep her lips soft, supple and glossy with a hint of colour. Who know you might get a light fruity scented French kiss from her ;).
If your babe loves makeup, gifting the social media famous and glamorous Beau Belle Brushes would be a lovely idea. These come with silver handles and marble case which not only looks beautiful on any vanity but their soft synthetic fibres perform so well too.
The set features 10 exquisite brushes to perfect all areas of the face and eyes and is perfect set to achieve a full makeup look. Synthetic fibres mean the brushes are cruelty free and won't absorb too much product. They work with liquid, cream, or powder products flawlessly and give even and buildable coverage. Each brush is designed with a groove in the handle giving maximum precision and control. The brushes are encased in a stylish marble design carrying holder which switches to two makeup brush holders.
I saw some lovely gift sets on Notino the other day and thought these would make such lovely Valentines day gift option. I was more inclined towards Burberry so ordered one of the My Burberry box  that comes with a full size My Burberry Parfum and a full size body spray. Its a gift From Me to Me so I also got it in gift box because why not! Its due to be delivered tomorrow so I will do a separate post once I try it but they do have many gifts available on the website if you want to have a look.
Bathing products are loved by everyone and Mandara Spa's collection of luxe lotions and heavenly potions are much loved for their transformative properties and affordability. These are packed with luxurious ingredients to deliver ultimate pampering spa experience. I have tried Oriental Retreat Collection from the brand before and loved it so much! This Valentine's Day, whether you're spending the night in or getting ready for a romantic night out, you can envelop yourself in the sensual fragrance of sandalwood and patchouli and transport yourself to an exotic paradise.
The Amber Heaven Collection takes inspiration from the pampering spa rituals of Bali and is infused with an evocative blend of hibiscus and firangipani flower milks and fragrant sandalwood and patchouli.
All their products are very nourishing and luxurious but the price tag is affordable. These not only make a great gift for others but for yourself too. After all who doesn't like Spa Feel at their own home without breaking a bank?! The collection is available at Sainsbury's stores and online.
My husband was not fussy about washbags until he started following a proper skincare regime. He still won't mind if I give him any plain washbag to carry his stuff but he definitely wants to keep his skincare and shaving stuff separately. The leather washbag by Cornerstone is sturdy, spacious and is a perfect choice for him.
Each wash bag is made using ethically sourced buffalo leather and is naturally processed, without the use of aggressive and caustic chemicals. The leather is washed in a saline solution and allowed to dry naturally in the sun, giving each wash bag it's distinctive rich brown colour. The leather softens over time to give a distinctive, stylish character. The interior waterproof lining will keep all his travel essentials safe, while the smaller zip pocket keeps things organised.
This is a Gentleman's survival kit and your man will appreciate this present. This kit comes with Refined & invigorating Hair & Body Wash and Refined & invigorating Body Spray (both full size), infused with notes of pink pepper, cardamom and vanilla. These are stylishly encased in a spacious wash bag and makes a handsome travel companion.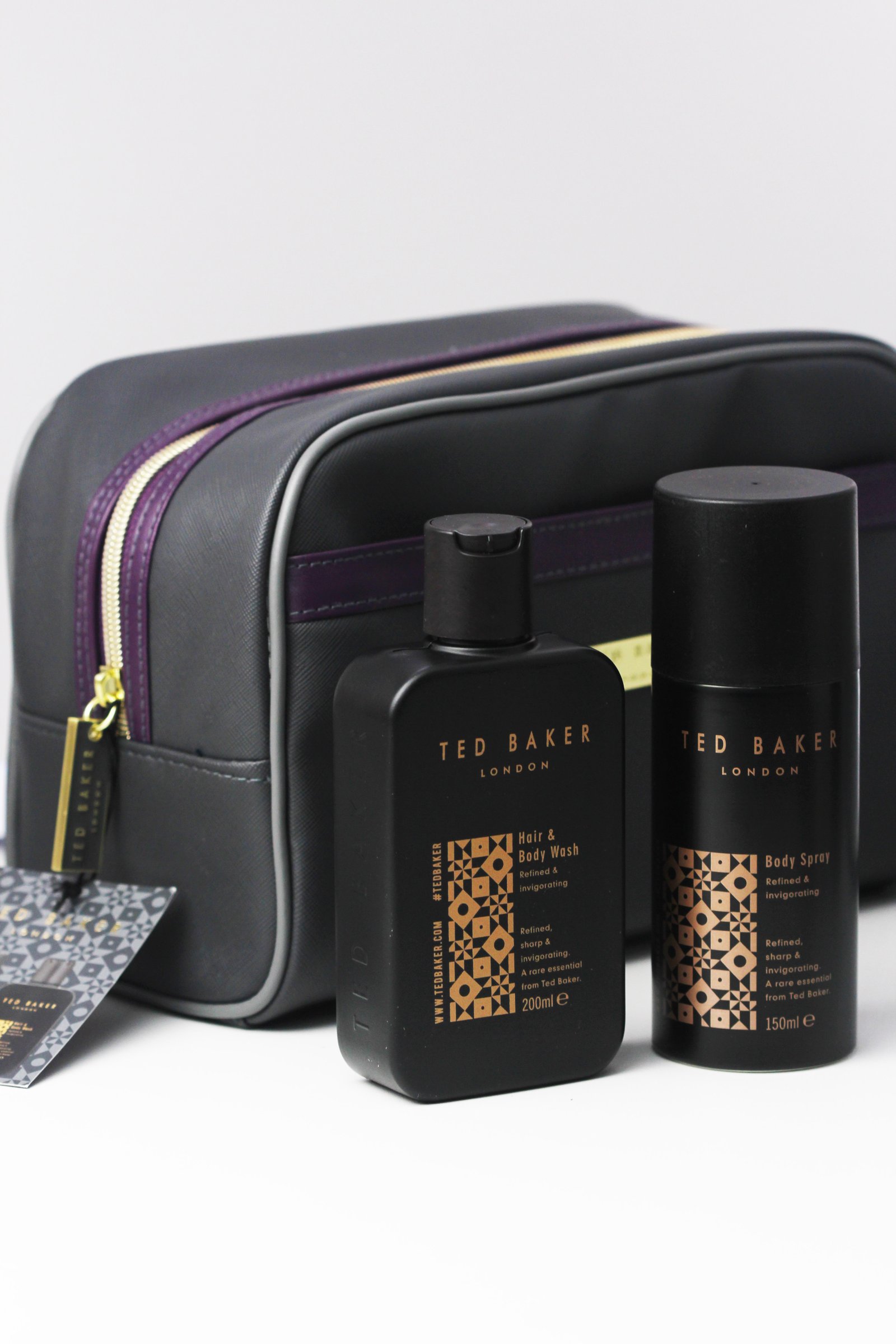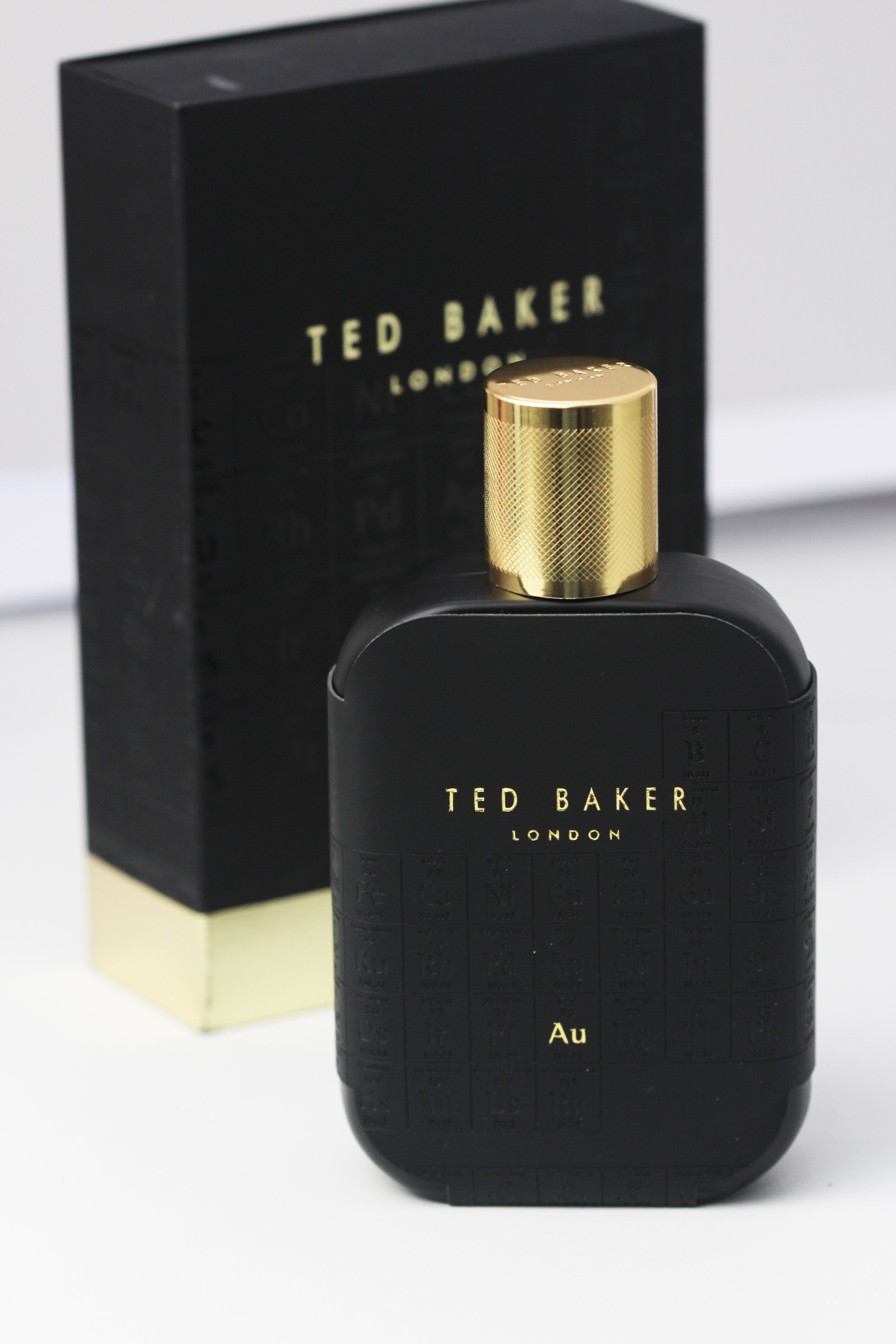 My Husband has been loving Ted Baker's Au – chemical symbol for Gold and it comes encased in a sleek, matte jacket that looks absolutely luxurious and chic.
The top notes are bergamot and clove, heart being Jasmine, Gardenia, Cedarwood and Base notes as Musk and Vanilla making it perfect for modern day man who believes the devil is in the detail. This fragrance is definitely a winner!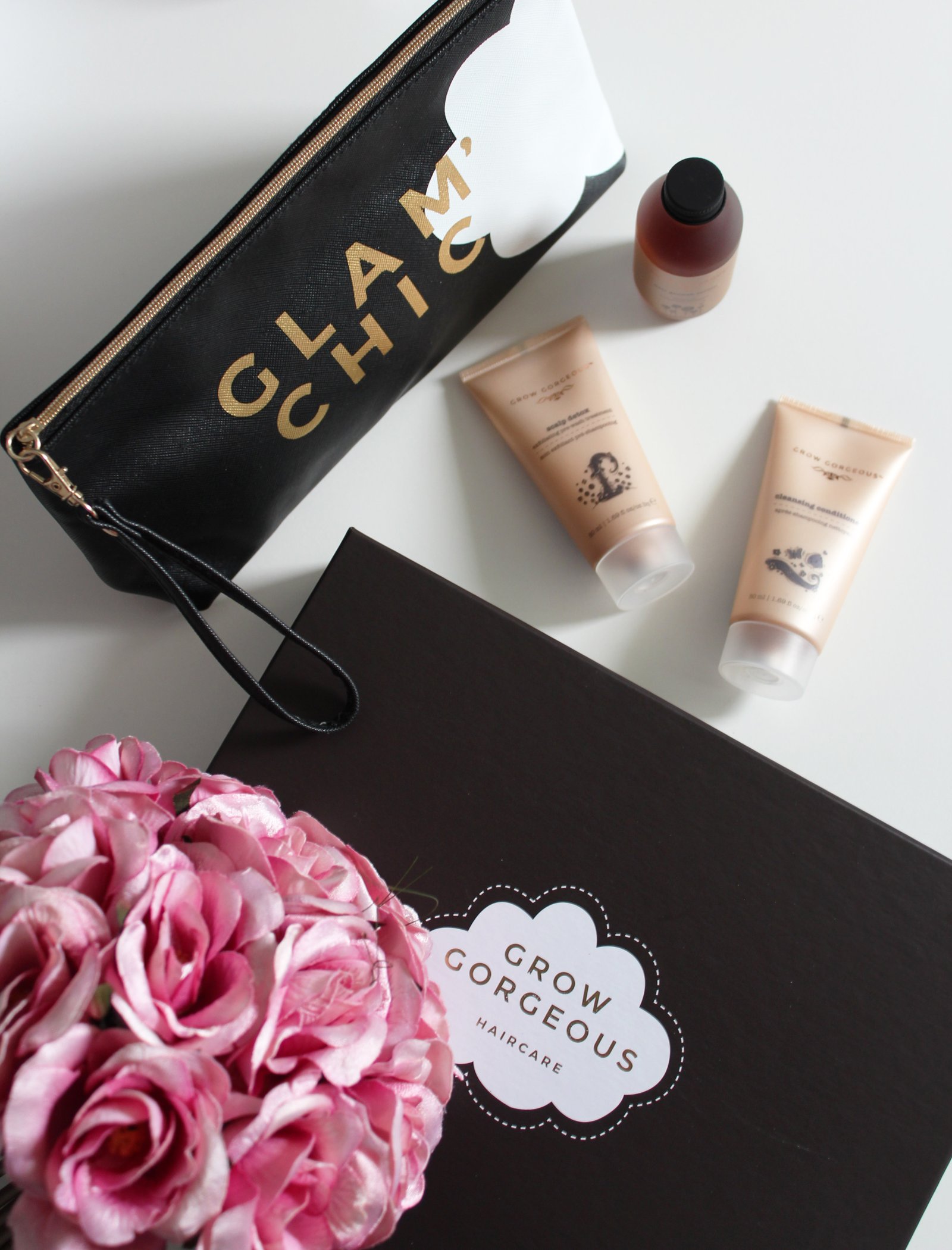 Your hair is That crown on your head that you never take off! This is a uni-sex gift option that receiver will definitely appreciate. My husband and I have been loving Grow Gorgeous products in our haircare routine and often share on instastories. I love that three of my favourite products from them come in travel size option in a kit now and my travel hair kit is definitely sorted! This kit is also great if you or your loved one have not tried the brand yet.
This routine covers all bases to make sure hair feels fresh, thick, healthy and nourished right down to the root. The kit contains a travel-sized Scalp Detox which is a pre-wash exfoliating treatment to purify your hair and scalp, a travel-sized 11-in-1 Cleansing Conditioner to deeply cleanse and condition and a full-sized Hair Growth Serum, a must-have for anyone wishing for longer, fuller and thicker hair. A glam chic travel washbag is also included in this set and there is currently an offer of complimentary free gift with purchase.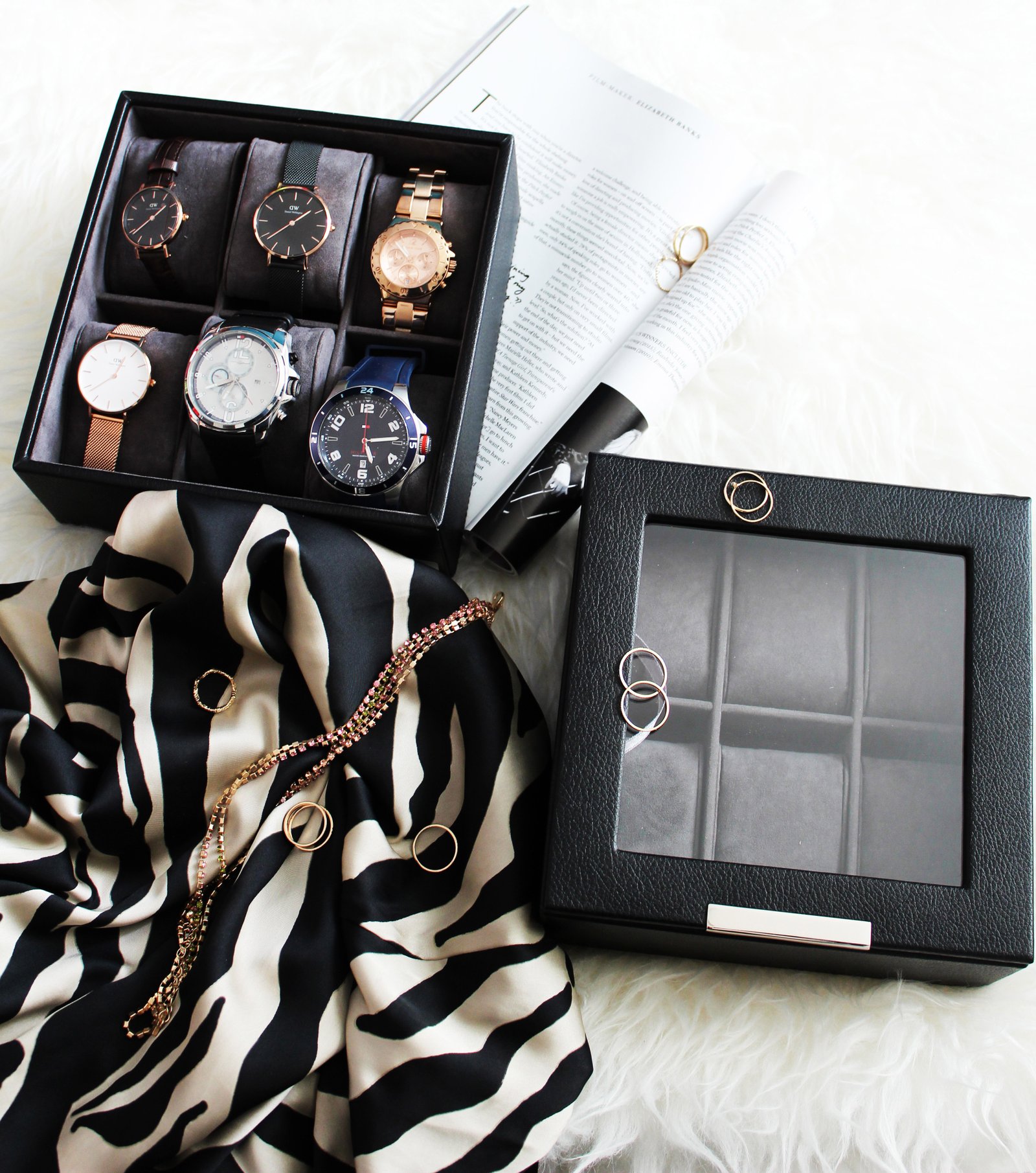 This is a great Unisex gift option if you know that the receiver is a watch collector. I have been using one of this set since last year to store my husband and my watches. Seriously this has sorted our watch storage and now I know all our watches are at one place and the benefit of this option is that you can extend the storage by adding trays as and when your collection grows.
Stackable watch trays are the perfect collectors piece with the unique ability to stack as high as you want. These are available in 4 colour options and include 2 trays (12 watch compartments), glass lid, navy pebble faux leather and navy ultrasuede lining.
Who loves waxing or shaving their body after every couple of weeks? I certainly don't! I have always wanted to get a Laser hair removal but its so expensive plus every time I would have to go to a salon or clinic to get it done. No thanks! Luckily enough, I received SmoothSkin Bare IPL device around Christmas and this made my life so much easier!
SmoothSkin IPL devices are designed to help break the cycle of hair growth. I have been using it for the past 1 month now and I am so impressed with the results so far. The hair growth on my legs has become slower and finer. I hope to see them gone in next few weeks. SmoothSkin Bare is the fastest home-use device on the market and is a great gift for anyone who wants to reduce their hair growth.
These were some of my picks for Valentines Day. Hope you were able to find something for your loved ones.
Until next time..
Ash xo
Instagram | Bloglovin' | Twitter
*This post features PR samples. Opinions are my own & unbiased.