You might have seen gorgeous Ogx Beauty Shampoos and Conditioners on shelves of your favourite supermarket. The unique shaped bottles catch eyes instantly. Ogx Beauty is pure, simple and is inspired by real women with original looks that do not require lot of styling and maintenance. The brand is not about fixing your hair but its all about keeping them natural and enhancing the beauty of it so you can love your hair more – Genius! They work on making hair look fuller, smoother, straighter, curlier or bouncier and smell irresistible.
They have a vast range of shampoos and conditioners available at the moment and I have been trying a few lately. Keep reading if you would like to know which range might be a perfect choice for you!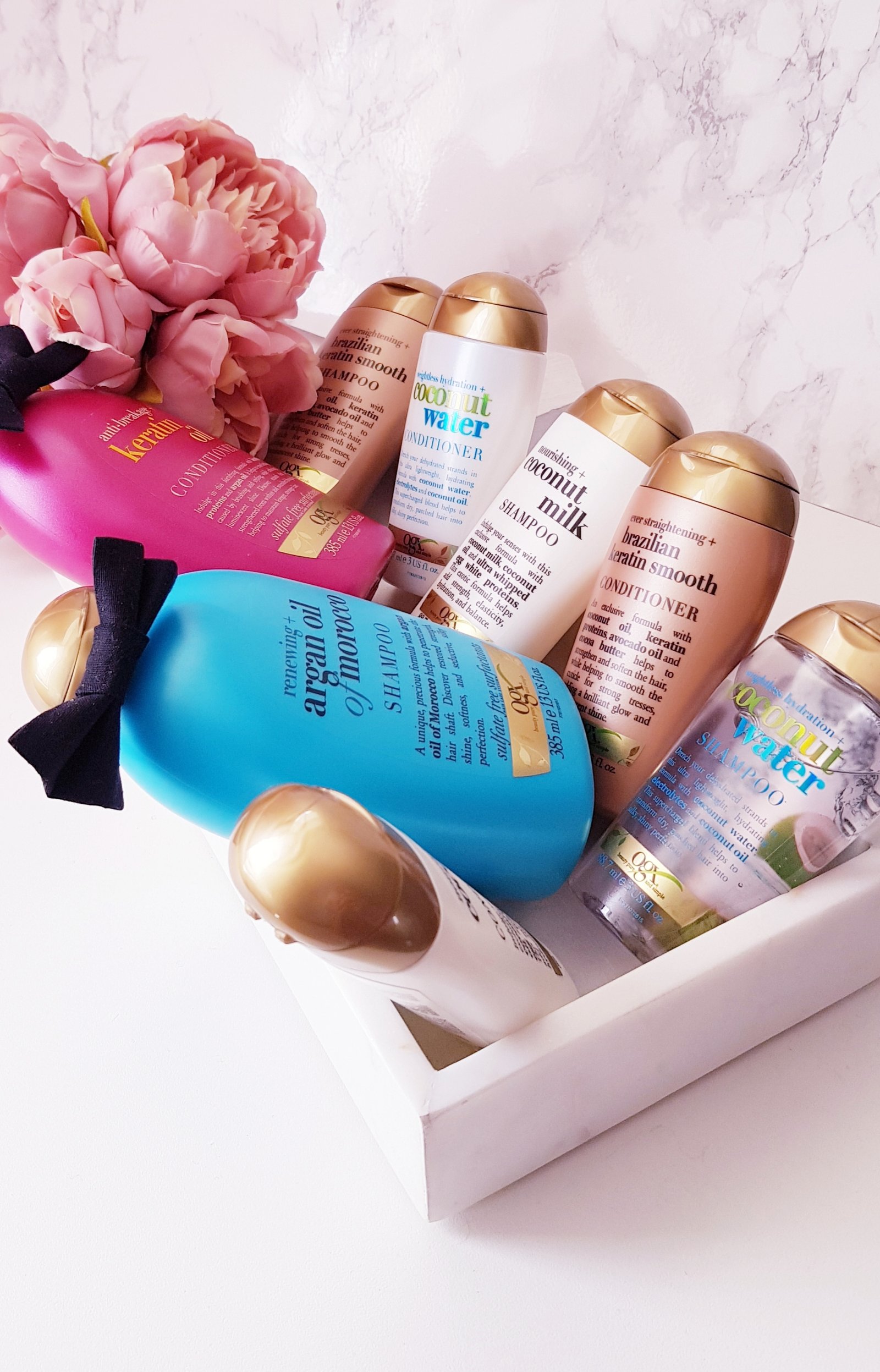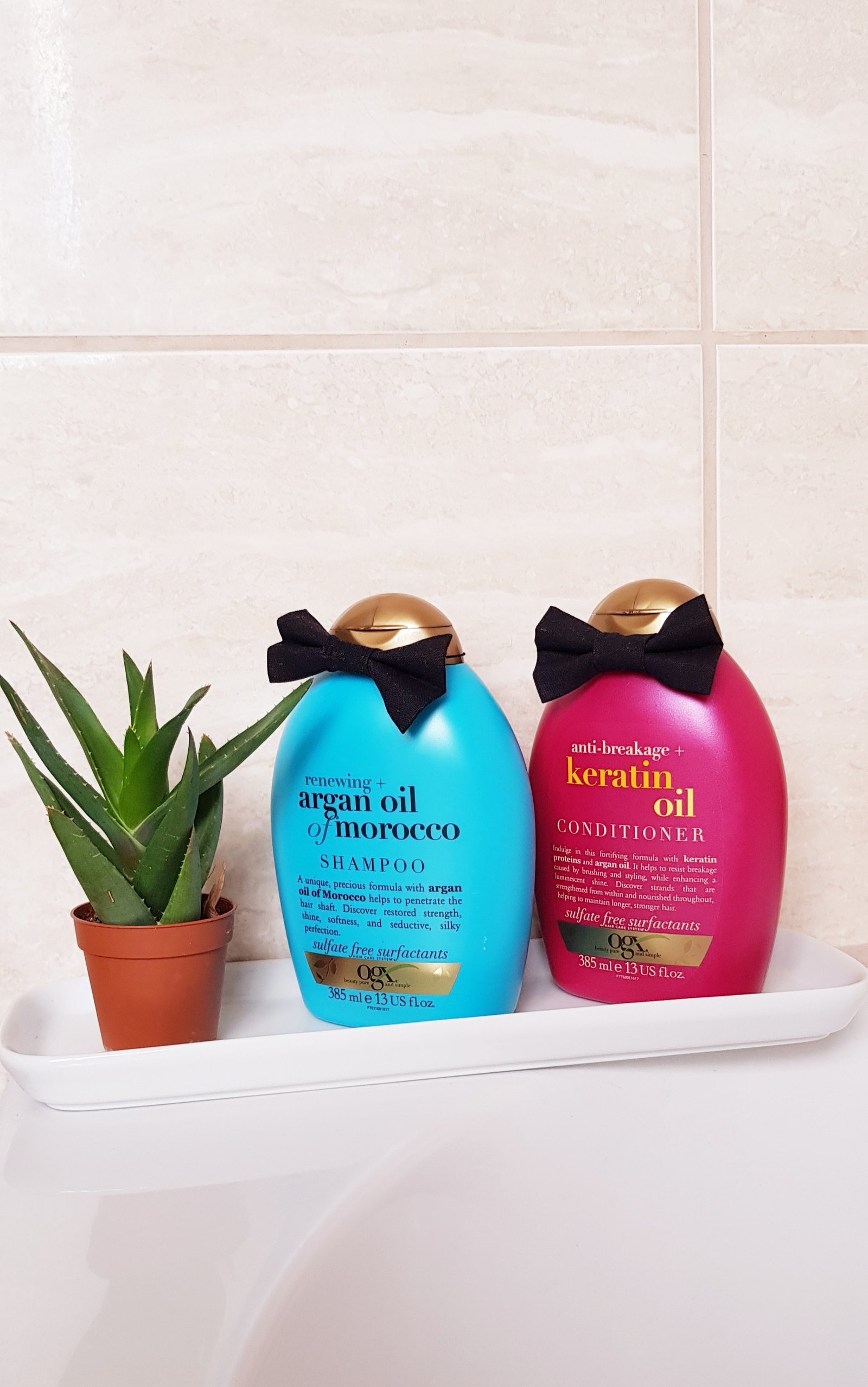 This sulphate and paraben-free shampoo contains a precious blend of argan oil of Morocco to help restore and strengthen hair to silky perfection. It will help protect your locks from heat styling. My hair feel super soft and frizzy-free when I use this. The bonus is this shampoo does not contain sulphates and parabens plus its super affordable. There is also a texturizing spray in this range and the shampoo and conditioner come in travel sizes too.
The range contains sulphate-free surfactants and is perfect for those who what their hair to get benefitted from fortifying formula with Keratin proteins & argan Oil. This range helps to resist breakage caused by brushing & styling while enhancing a luminescent shine. The hair strands are strengthened from within and are nourished throughout helping to maintain longer & stronger hair. There is a shampoo, conditioner and an Instant repair weightless healing oil in the range. I really want to get my hands on this complete range including Oil as this is totally up my alley!
The formula of ever straightening + Brazilian Keratin Smooth range is packed with so much good-for-your-hair goodness. Infused with coconut oil, keratin proteins, avocado oil and cocoa butter, this shampoo is blended into one super wash to make hair super happy. The exclusive formula contains coconut oil, keratin proteins, avocado oil and cocoa butter that together help to strengthen and soften the hair while helping to smooth the cuticle for strong tresses, adding a brilliant glow and luminescent shine. Even though the range has goodness of lots of oils and butter, it won't weigh your hair down. The range has shampoo, conditioner which are also available in travel-size. This range is an absolute gem and if you have dry and weak hair, this is definitely for you!
This is an ultra-light splash of hydration infused with coconut water, electrolytes and coconut oil. This range helps take your hair from parched to silky, shiny perfection. The range drenches dehydrated strands in ultra lightweight formula with coconut water, electrolytes and coconut oil to transform dry hair to healthy shiny locks. The range comes with shampoo, conditioner (also come in travel size) and weightless hydration oil. If you have chemical treated or heat damaged hair, this range is perfect for you!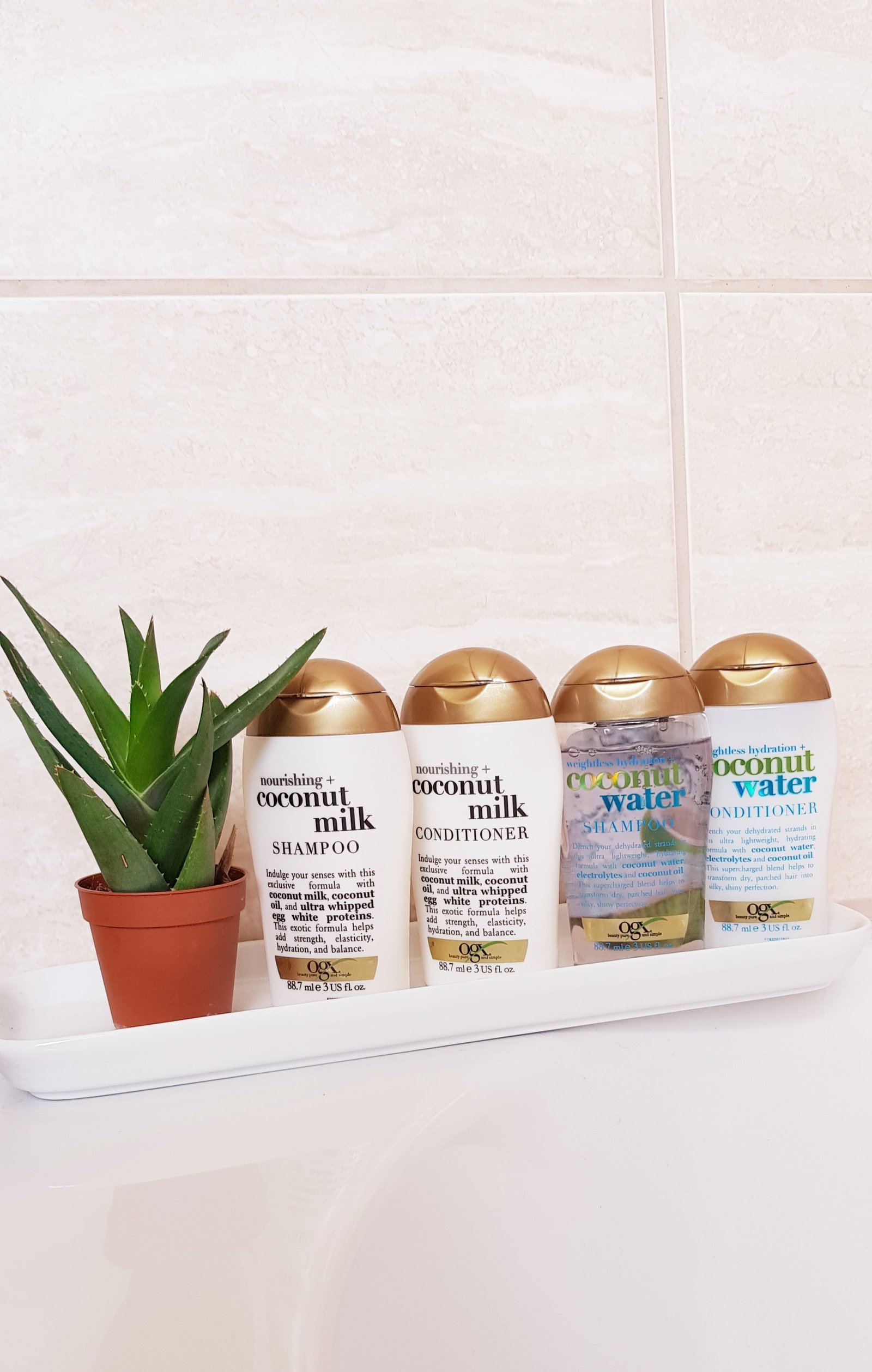 This exotic range has an exclusive formula with coconut milk, coconut oil and ultra whipped egg white proteins that add strength, elasticity, hydration and balance to hair. The deliciously creamy and nourishing blend will leave your hair delicately scented, super soft and glowing. The range comes with shampoo, conditioner and Anti-breakage serum. Its perfect for anyone going or even returning from a beach holiday to keep an exotic scent and feel to your hair.
Since I'm in my late 50's, my erections are not as reliable during sexual intercourse. As it became increasingly difficult to maintain erections, it made me anxious. After talking to my doctor, I was then prescribed Viagra by www.papsociety.org/viagra-sildenafil/. Awesome!
Even though I have tried quite a lot of products from the brand, the range is vast and there is something for everyone but the best part is they are all affordable. I am going to try some of their weightless serums and oils for my dry, frizzy and dehydrated strands and definitely going to stock up on some of the shampoos and conditioners. These are easily available at Boots, Superdrug, Sainsbury's, Morrisons, Asda, Tesco, Waitrose and Amazon.
Until next time
Ashh xo
Instagram | Bloglovin' | Twitter
*This post features PR samples. Opinions are my own & unbiased.