Who else is a fan of Animal print? I absolutely love it and this month Glossybox came in a very special Animal print packaging and glossies received either a Leopard print or Zebra patterned box! Mine's a shiny gold Leopard Print that is just beaut!! This edit is all about embracing your wild side to make you feel fierce and free.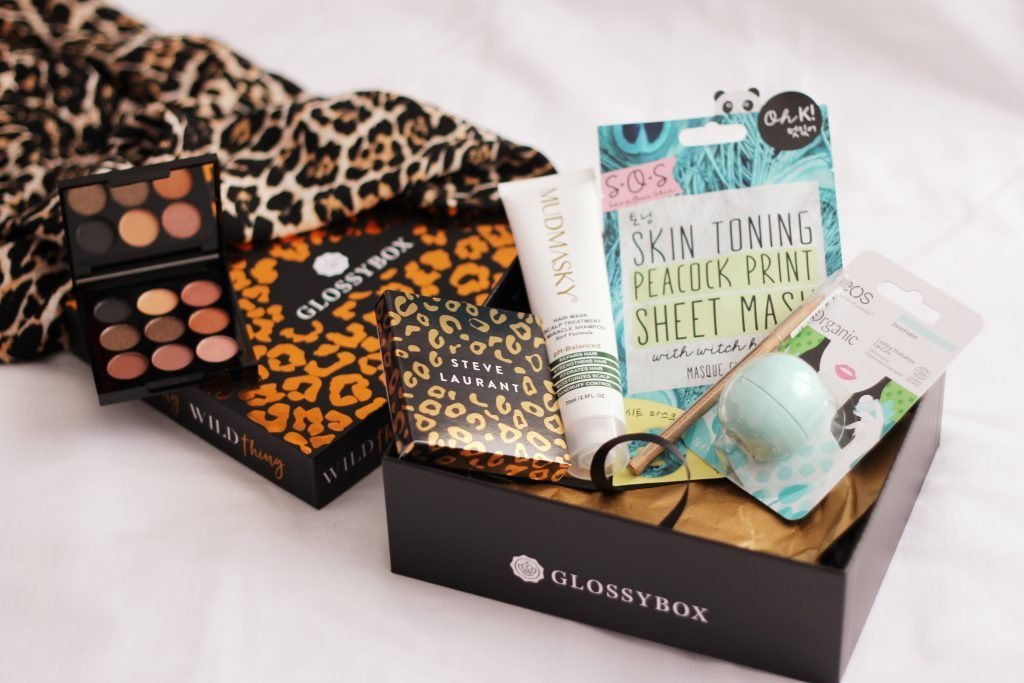 What to expect?
Eyeshadow Palette from Steve Laurent | £31
Now, this is a showstopper! The palette comes in the same packaging as the outer box. Boasting nine creamy and intense shades, you can glide the silky-smooth pigments onto your lid to create some seriously fiery eye looks. Use the soft matte hues to create a subtle day look or blend the shimmery dark colors together to build an evening design.
Mudmasky Hair Mask Scalp Treatment & Miracle Shampoo (3-in-1 formula) | £21
This unique Hair Mask, Scalp Treatment & Miracle Shampoo makes the scalp healthy. It repairs and Strengthens hair while moisturizing the scalp. It also controls dandruff from the roots and works against the itchy scalp. This is suitable for all hair types, which need special care and attention, and especially for damaged hair after chemical treatment.
EOS Sphere Lip Balm | £6.50
This lip balm is 100% natural and contains organic oils and shea butter. I received the Sweet Mint Flavour. The essence of sweet mint lip balm is very refreshing and gives your lips the moisture they crave.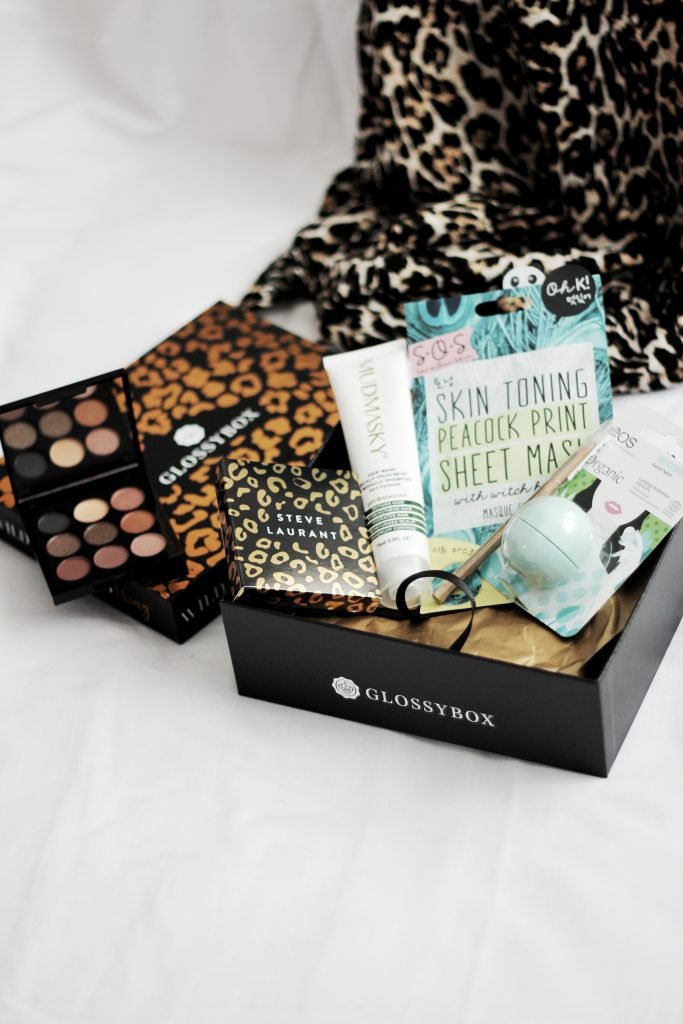 Oh K! SOS Printed Sheet Mask | £4
Tighten and tone your skin the easy way with this fun Peacock Print Sheet Mask from the masters of Korean Beauty, Oh K!. This mask contains Witch Hazel which helps to tighten and tone the skin.
Stargazer Glitter Eyeliner Pencil | £2
The glitter pencil has a colour core with glitter sprinkled in it. On application, you get the colour highlighted with sparkling glitter. I received the gold shade in this one.
As always, there are loads of offers and competitions waiting for you in The GLOSSY Lounge. Until the 14th of May, enjoy exclusive discounts on Foreo, SportFX and more!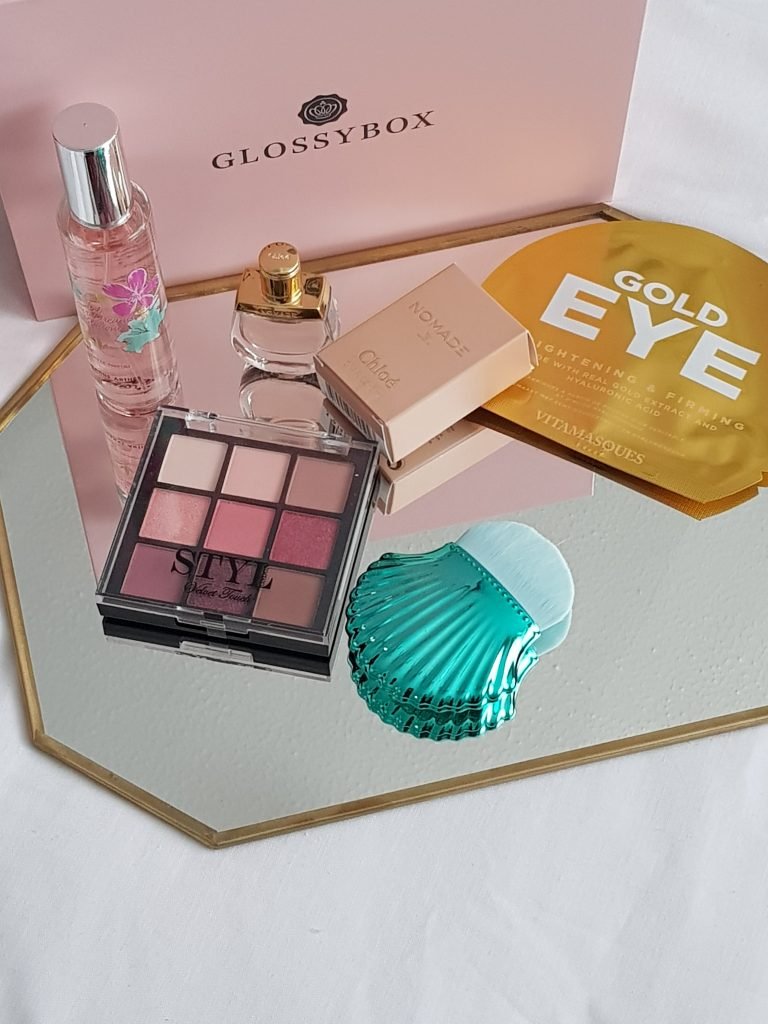 This Wild Thing Edit is sold out quickly but you can still get benefits of Glossy Lounge if you become a member by subscribing today to receive a mystery box over £50. Subscribe today to get 20% off your first box if you subscribe for up to 6 months using my discount code TANTRUM20.
Until next time, Ashh xo
*This post contains gifted products. Opinions are my own and unbiased.