Dolce & Gabbana launched Anthology Collection with 5 perfumes back in September 2009. The collection. The Collection was inspired by Tarot cards and their marks. Unlike regular Dolce & Gabbana extravagant type of packaging, the Anthology line has very clean, minimal and chic (chanel-isque) packaging. The collection was advertised by celebrities. Naomi Campbell was a face for 3 L'imperatrice which is a fruity fragrance and has key notes of Watermelon, kiwi, pink cyclamen.
Dolce & Gabbana 3 L'imperatrice eau de toilette for women is a luminous, happy scent, perfect for spring and summer.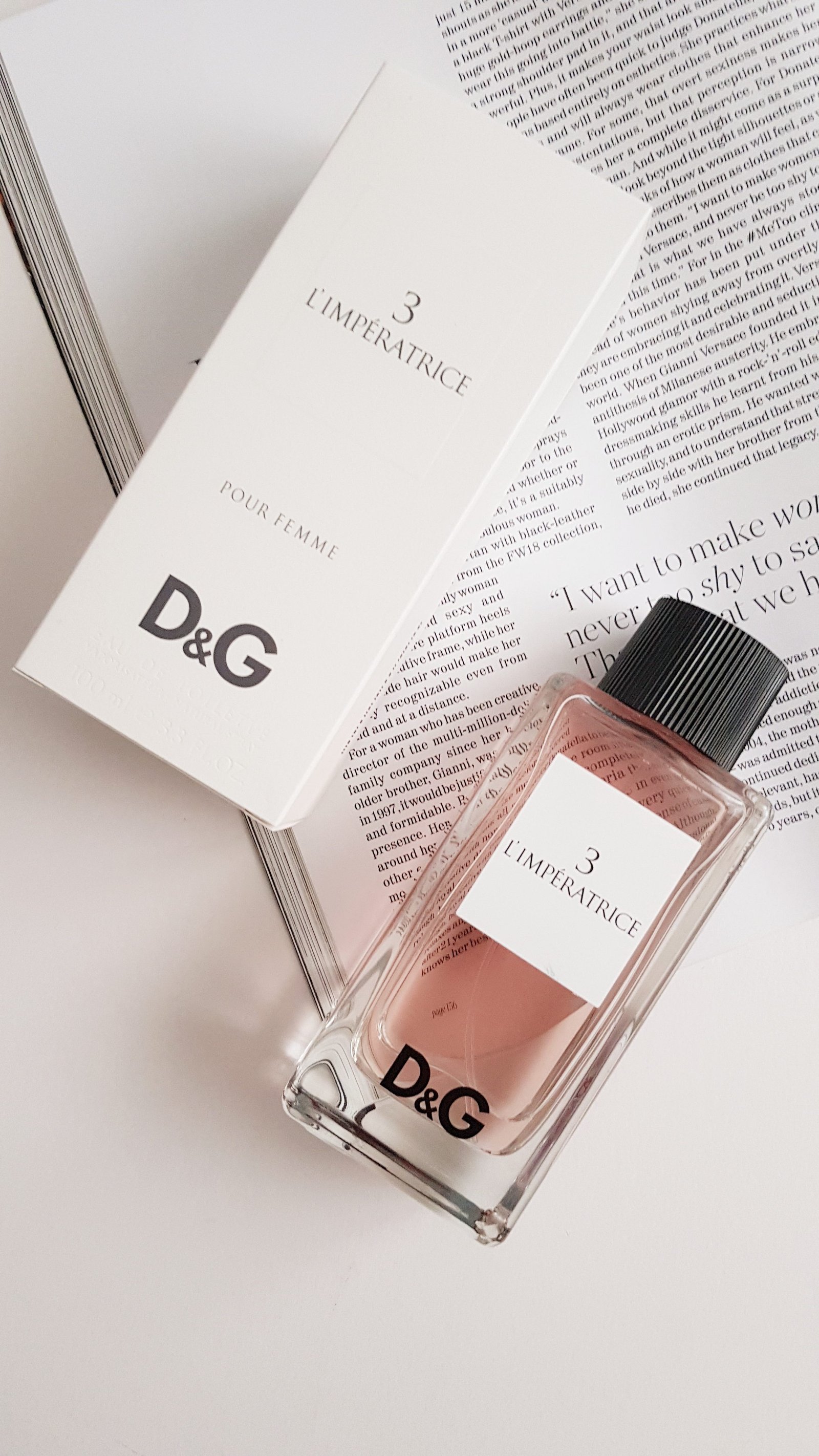 Though the Anthology Collection was discontinued later but this popular fragrance is still easily available via some e-tailers like Notino (currently free delivery for purchases over £35).
Exotic fruits giving way to a musky base for charismatic women who want to live as a movie star.
Features
Succulent exotic fruits and bright pink florals give way to a musky, appetite-arousing base.
Personality: THE STAR 
Flamboyant and energetic, for L'Impératrice life is a movie and she is its heroine. All heads turn when she enters a room. Vibrant, magnetic she exudes charisma and force of character.
Notes:
The fragrance opens on fresh notes of kiwi and sour rhubarb that yield to an aqueous watermelon heart with clean hints of cyclamen. Lemon tree touches slip into the final composition, bringing in gentle woody undertones.
Top notes
Rhubarb, Red Currant, Juicy Kiwi Accord
Heart notes
Pink Cyclamen, Fresh Watermelon Accord
Base notes
Musky Notes, Sandalwood, Grapefruit Wood
Despite its royal name, this 2009 Dolce & Gabbana creation is a fragrant translation of the tarot meaning of the empress card. This supremely approachable fragrant gem captures beauty, femininity and the comforting abundance of nature.
Overall Thoughts: L'imperatrice is a beautiful clean fruity scent, not overly sweet. It smells modern, refreshing and lively. Its a young, happy, summery, positive kind of fragrance without much depth. Sillage is impressive. Watermelon notes are quite prominent from top to base. Wearing it on a day time would be a better choice. I prefer this scent for school runs, birthday parties, brunch or lunch dates. This will also be a great choice for gifting to someone in college or Uni.
Until next time
Ashh xo
Instagram | Bloglovin' | Twitter | Pinterest