The iconic, sumptuous, perfect, nude-pink Pillow Talk Lip Cheat lip liner has become a national treasure over the past 5 years of its existence.
Pillow Talk was the first lip liner from Charlotte Tilbury that actually changed my pout game! It was the only lip liner used backstage on runway models to reshape their lips for a perfect pout. The lip cheat in Pillow Talk is still one of the bestsellers from the brand and is sold every 2 mins. It was so popular and highly requested that the brand even created a lipstick in Pillow Talk shade.
Coming to lip cheat aka lip liner- its a rich, velvety formula that will help reshape and resize your lips for a perfect pout. You can perfect your lip shape and make your lipstick stay in place all day! These lip liners smooth over texture for a seamless line, so you can resize and reshape for a fuller pout. The liners last up to 6 hours with no smudging.Waterproof formula means there is no feathering or transfer. They are paraben-free and are ideal for perfectly defined, colour-rich lips. This nourishing, velvety-rich formula is the key to creating fuller, wider, perfected lips.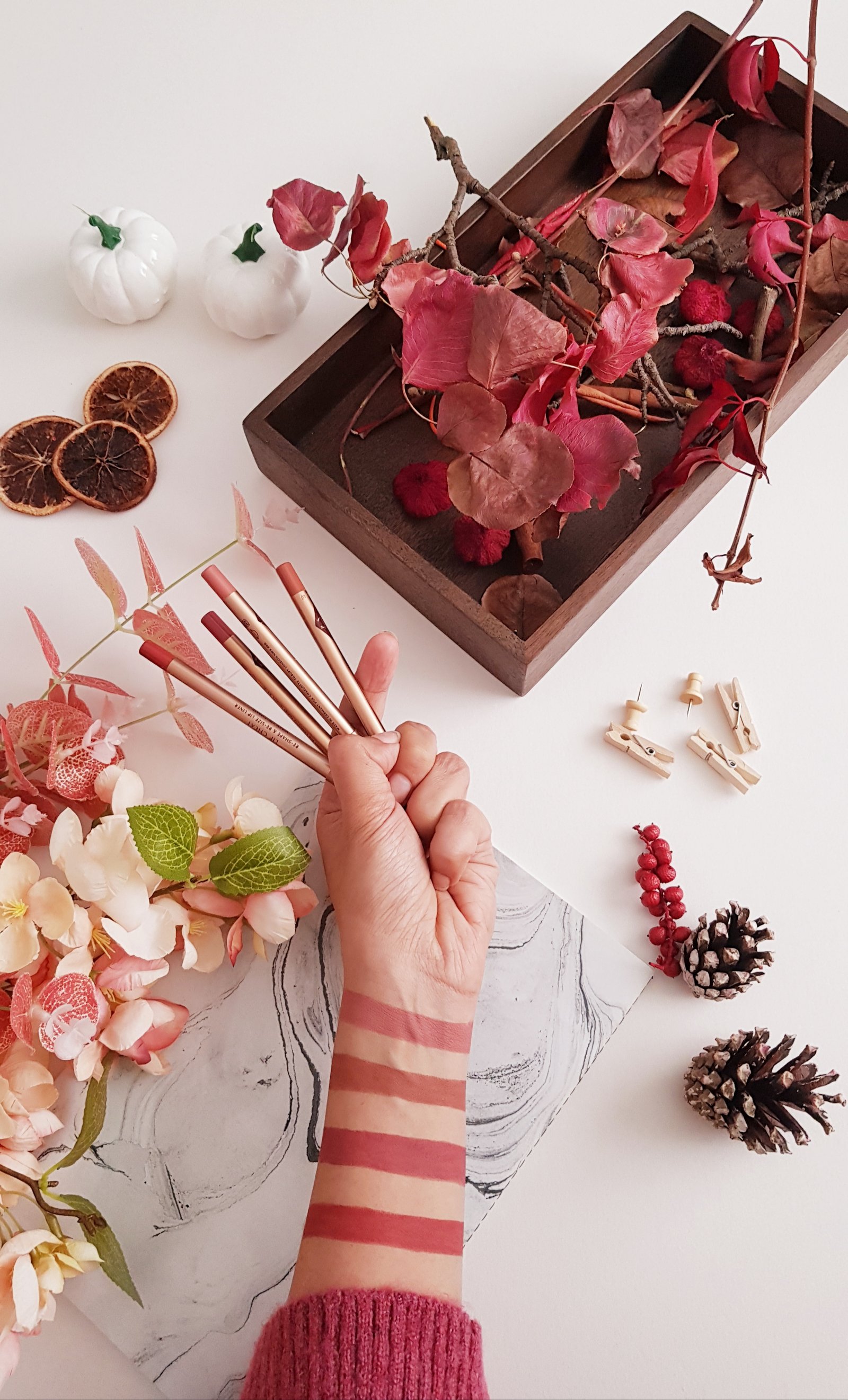 Here are my top favourite shades so far that will look great for all complexions:
Pillow Talk (ofcourse everyone's fave) is a barely-there nude shade that will suit all types of skin tones. It is also a great shade to define and perfect the lips to give them a blank canvas for any lipstick.
Hot Gossip is a neutral nude with a touch of pink. This is the perfect deep nude for me as lighter shades can wash me out. This is such shade that will look beautiful on all skin tones.
Bond Girl is a natural berry shade. It is not too berry but is somewhere in between deep nude and berry. It looks beautiful on all skin tones. The Bond Girl lipstick was my first matte revolution lipstick from the brand and ever since I bought it, I got hooked to the incredible formula. This is my all year round go-to or ride or die shade.
Walk of Shame is a modern-classic dark rose pink shade. This shade is my new obsession. It looks super pretty on lips and uplifts the whole look. It is rosy but has warmth to it. I will call it a peachy brown with rosy tones.
Now whether you're light, medium, dark or somewhere in between any skintone, these lip liners will look absolutely stunning on you and can be won in any season.
Until next time
Ashh xo
Instagram | Bloglovin' | Pinterest | Facebook
*Products in this post were very kindly sent to me as part of PR. Opinions are my own – honest & unbiased!