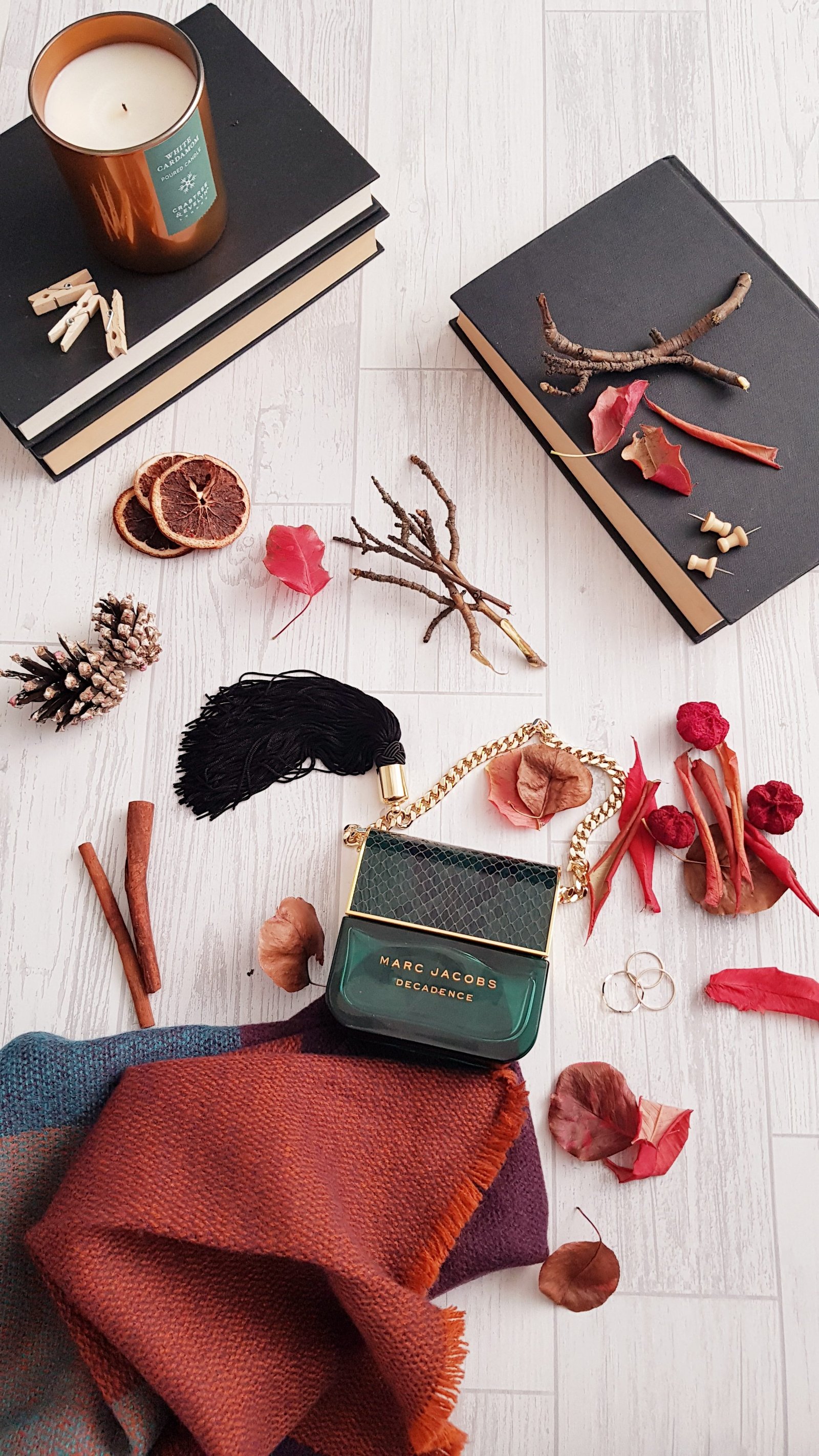 Not for your daily chores or for office but for partying and clubbing – Marc Jacobs Decadence is a sensual, luxurious, woody fragrance, embodying the spirit of irreverent glamour. An invitation to indulge, Decadence elevates the spirit of Marc Jacobs Fragrances to a new level of luxury.
The fragrance was launched in 2015 and its the ultimate statement maker. Decadence is designed as a clever nod to Marc Jacobs fashion aesthetic. A fragrance that will turn heads and give you confidence on cold evenings or late nights in London, Vegas or anywhere in the world.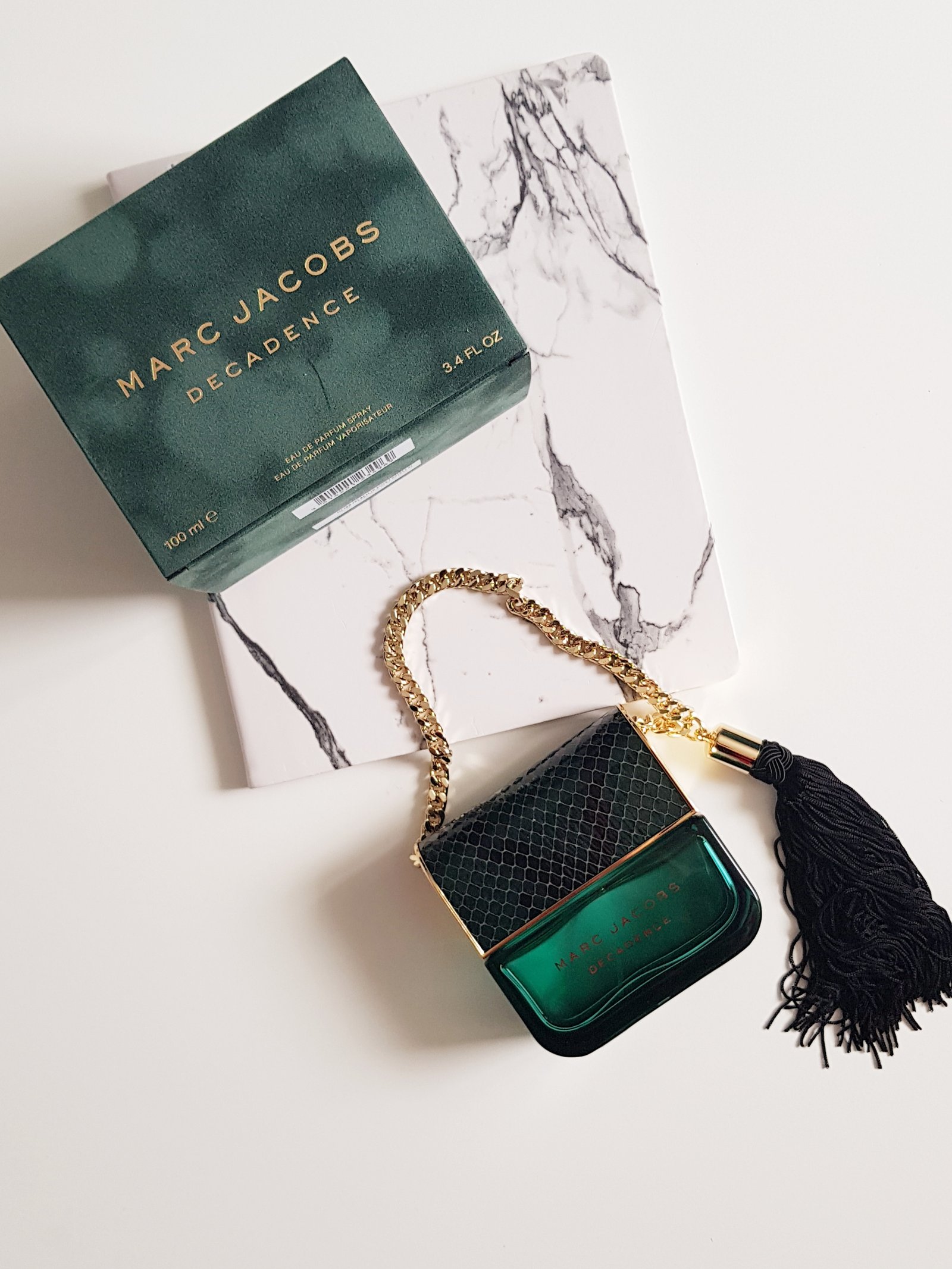 Packaging
The fragrant juice comes in a decadently feminine bottle inspired by Marc's classic handbag shape. It makes a statement with bold styling, luxurious craftsmanship and a revolutionary bottle design. Rendered in a palette of rich emerald green, Decadence features an exotically textured arched python cap and a gold chain. A black silky tassel hangs from the chain on the caps of the 1.7oz and 3.4oz sizes. Magnets secure the cap to the green bottle so that the entire package can be carried by the chain. The bottle is housed in a suede velvet style box which again tells luxury!
Fragrance Pyramid
Top Notes
Champagne, Orange Blossom, Bergamot
Heart Notes
Gardenia, Hydrangea Accord, Honeysuckle, Iris
Base Notes
Saffron, Vanilla, Liquid Amber
Decadence is a indulgent sensual woody scent. The fragrance captivates with a sultry top of succulent italian plum, golden saffron and velvety iris. The heart is a bouquet of rich bulgarian rose that mingles with lush orris and creamy nuances of jasmine sambac. Sexy liquid amber, heady vetiver and warm papyrus woods dry down to a signature of sophisticated indulgence that lingers on.
Projection & Longevity
The fragrance has a strong projection and lasts for upto 6-7 hours on me. This fragrance should not be over-sprayed as its easily noticeable.
It comes in 30 ml, 50 ml and 100 ml sizes and can be purchased from
Notino
. 30 ml version doesn't come with tassle attachment with chain.