As you might know GlossyBox is launching its very first Advent Calendar "All I Want" this year and I must say it comes in a dreamy soft pink packaging with rose gold accent details. This all sounds photogenic and Instagramable ..right? The calendar includes some new discoveries as well as some popular high-end treats including products from Huda Beauty, NARS, Real Techniques, Bare Minerals and more.
The Calendar contains 25 individual boxes with ofcourse a treat in each of them. 17 out of 25 products in this calendar are full-size which is pretty impressive! The products are worth over £300 but the calendar retails for £99 + Free Delivery. Glossies get the benefit as they can purchase this calendar for £75 ( Woohoo! )
I was unable to contain my excitement so I opened a few boxes just to give you guys a sneak peek of the calendar and to share what you should expect from debut Calendar.
NARS Velvet lip glide – Burning Love
This lip glide is designed to glide like a gloss with the coverage of a lipstick. The semi-matte shade smooths lips with lasting color that stays supple, never sticky. The lip glide has a high-performance concentration of precious oils fused to deliver saturated pigment with extraordinary comfort. Burning Love is a beautiful cool toned cherry red that will make teeth look whiter and will look stunning for Festive season.
Philip Kingsley Body Building Conditioner
This ultra lightweight conditioner is ideal for fine hair textures. The conditioner thickens the appearance of each individual strand. It adds moisture without weight, hair is left bouncy, smooth and shiny – not limp, lank or coated. Cuticles are smoothed giving the appearance of glossy, healthy looking hair. Flyaways and frizz are controlled without adding weight. It provides instant de-tangling for fine, knotty hair.
Zelens Transformer Instant Renewal Mask
This refreshing cream mask is packed with antioxidants that work to hydrate and energise your complexion. The mask is perfect for those days when your skin is suffering, just slather this on and rinse off after 15 minutes to restore your skin's radiance. As the name says, the mask transforms the skin giving an instant beauty boost. It delivers dramatic results with a visibly smoother and younger appearance in only 15 minutes.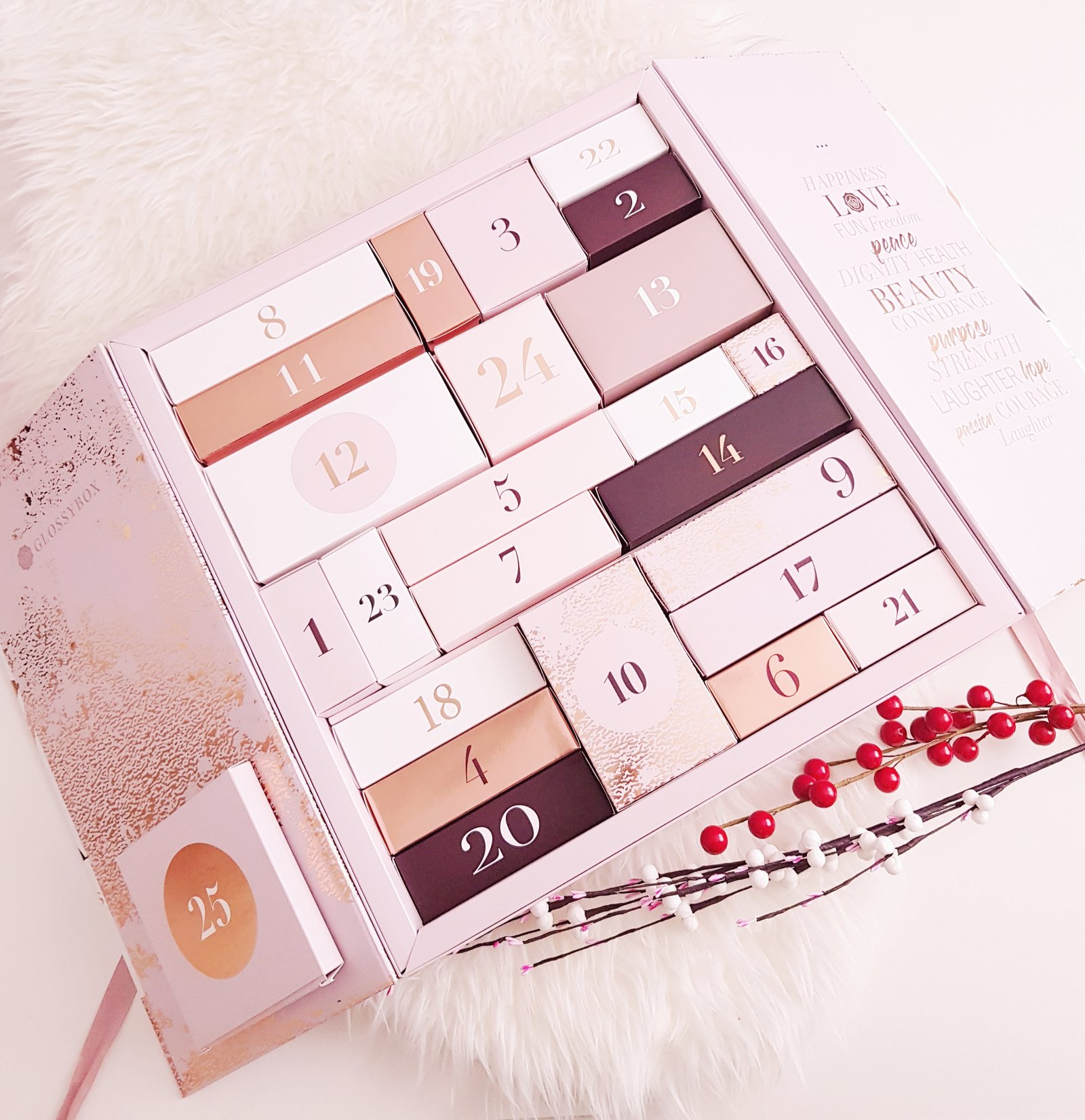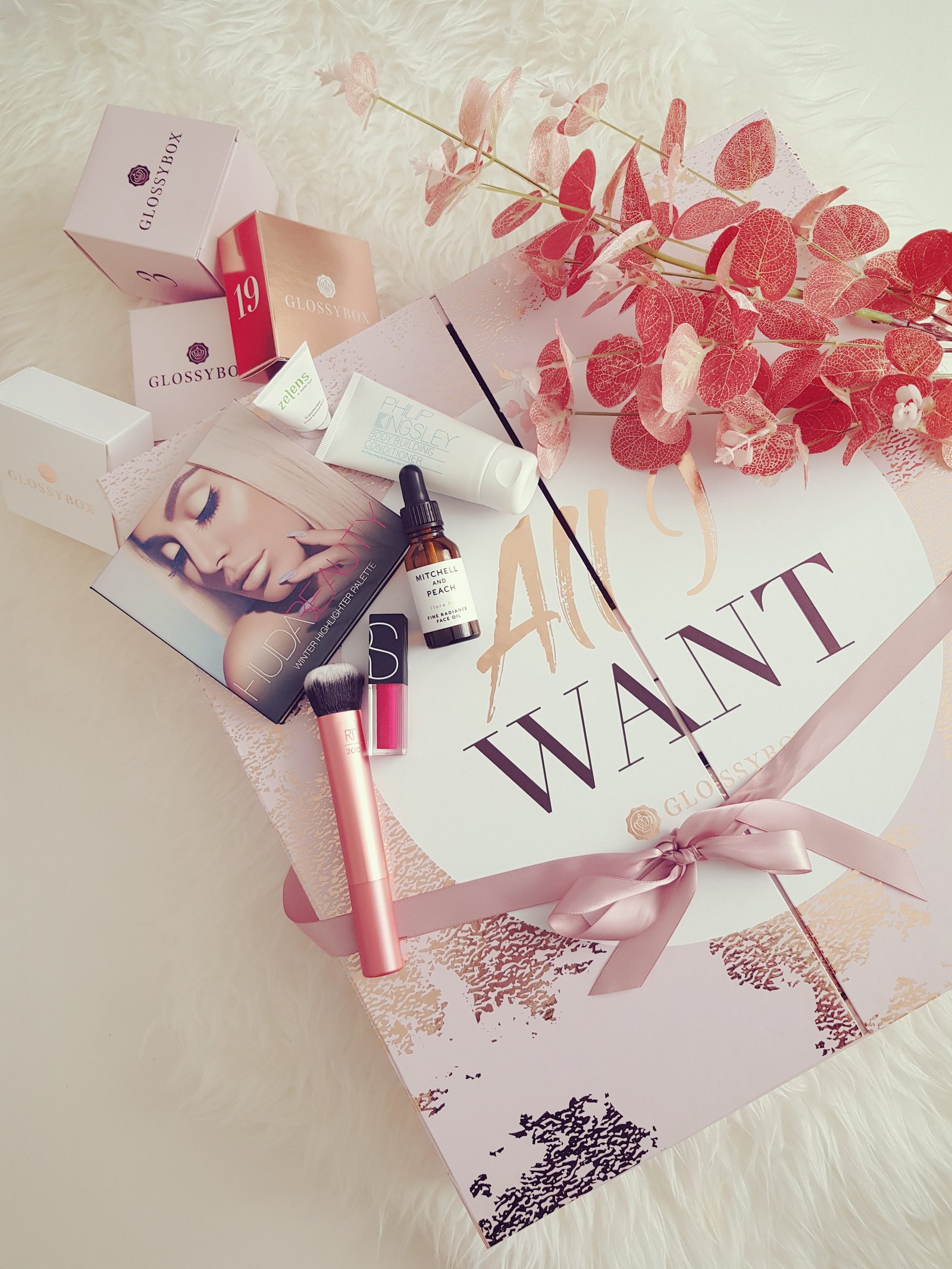 Huda beauty Winter Highlighter Palette
This is a transformational highlighter palette that takes you into the longest and most whimsical night of winter, winter solstice. Featuring one pearlescent creamy formula and three icy pressed pearl powders, this duo-chrome highlighter kit will add a dimensional glow to your look.
Real techniques RT 200 Expert Foundation Brush
We all know Real Techniques have some of the fabulous brushes. RT 200 Expert Foundation Brush has firm bristles and buffs liquid or cream foundation to a glowing, flawless finish. Glossybox has included this fabulous brush that comes with a beautiful pink handle. The brush helps in achieving a flawless base.
Mitchell and Peach Fine Radiance Face Oil
a new classic, this highly effective face oil packed with powerful natural anti-oxidants and vitamins that are instantly absorbed to leave skin feeling plumper, firmer and glowing with radiance. The oil is really lightweight and quickly sinks into the skin. This is a new discovery and skincare enthusiasts will enjoy this beauty!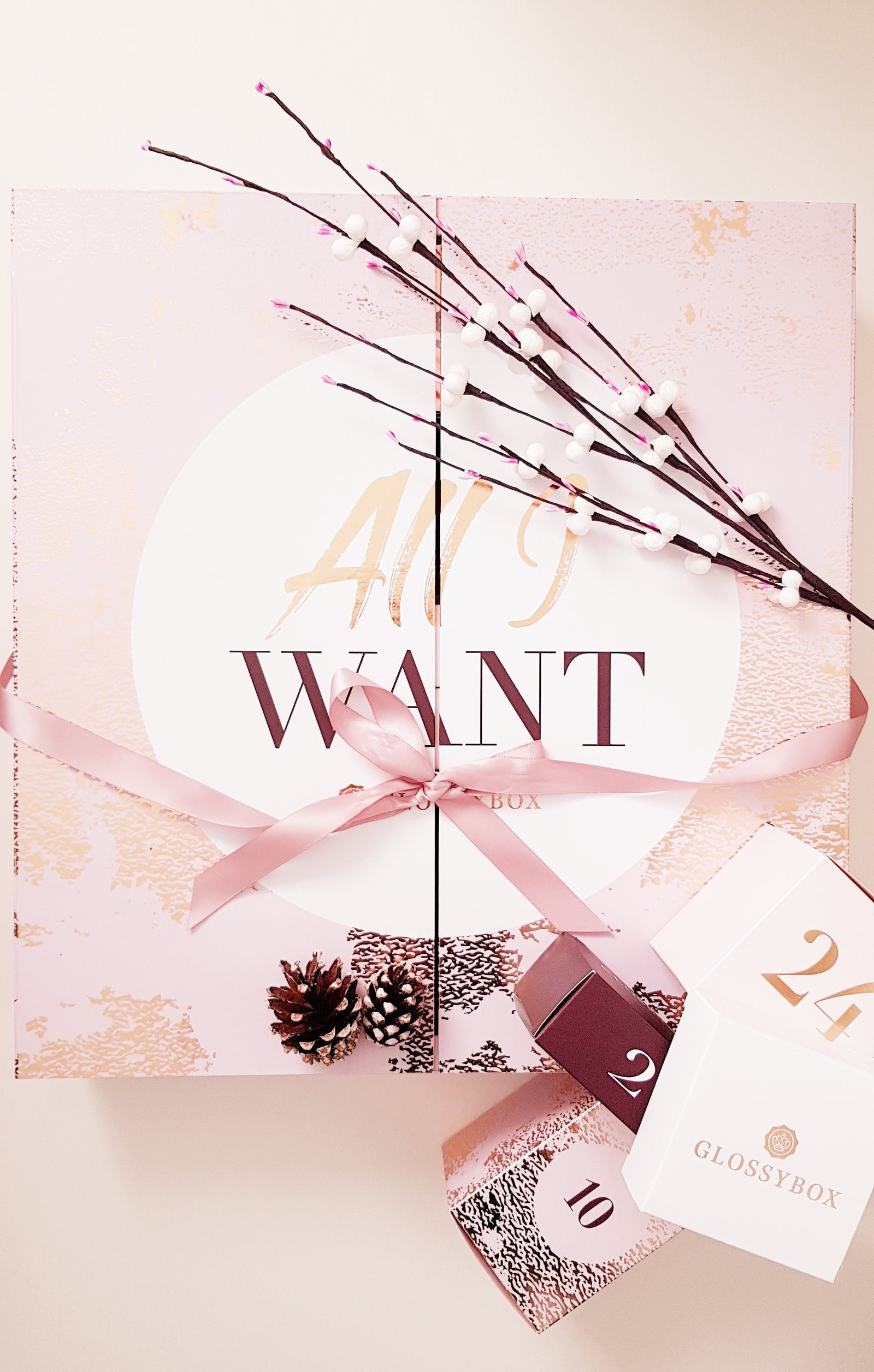 There are many more fabulous products which I will be revealing on my Instagram as we get close to Christmas. The All I Want Calendar launches on 15th Oct at 7pm . Subscribers get priority access and exclusive discount. The calendar is available to buy for £99 + free delivery if you are not a Glossybox Subscriber. However, If you're one of the glossies, you can buy this for £75.
Until next time
Ashh xo
Instagram | Bloglovin' | Pinterest | Facebook
*This Advent Calendar was very kindly sent to me as part of PR. Opinions are my own – honest & unbiased!