Sensitive skin can be both painful and noticeable. It is caused by skin disorders or allergic skin reactions such as eczema, rosacea, or allergic contact dermatitis. Overly dry or injured skin that can no longer protect nerve endings, leading to skin reactions.
Too often, the microbiome are damaged by modern lifestyles, pollution and overuse of antibacterial products and detergents. This can lead to dry, irritated and stressed sensitive skin.
The microbiome is the name for all good bacteria and microorganisms that live in harmony on and in your body. They are an extension of our selves; they play a protective role and are an integral part of the barrier function of our skin.
Gallinée is the first brand to take care of sensitive skin and its bacterial ecosystem, the microbiome. Their formulations have high concentrations of active ingredients that respect skin's sensitivity. Their products are SLS and soap free and have same pH as the skin.
Here are some of the products I tried from Gallinée:
This is a gentle cleanser that cleanses, softens and brightens to give clear complexion. This cleanser is perfect for all skin types including sensitive skin. This has 98% natural origin ingredients and helps support skin's good bacteria for a clearer complexion. I have combination dry and sensitive skin and the cleanser doesn't irritate but gives me squeaky clean skin.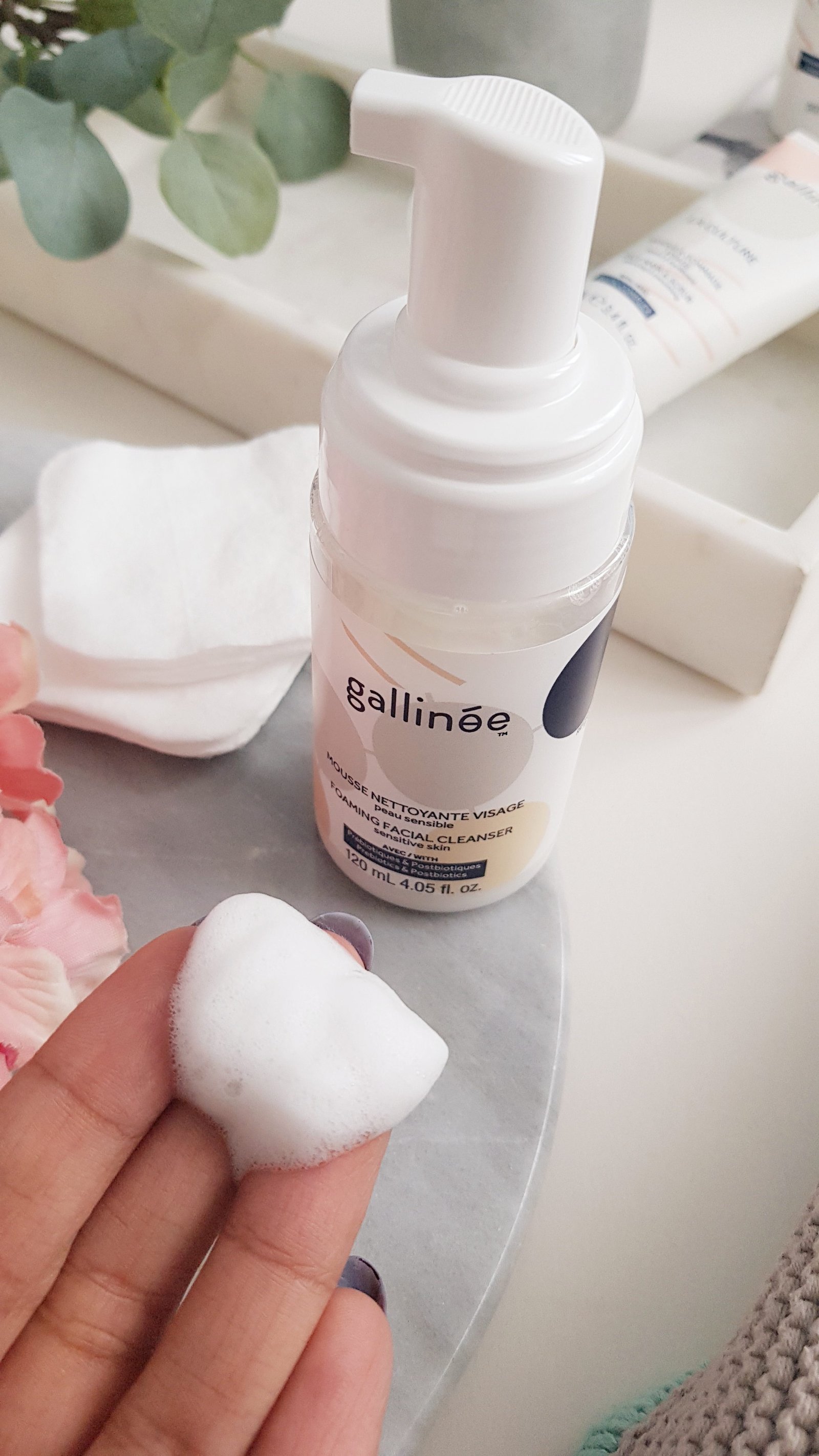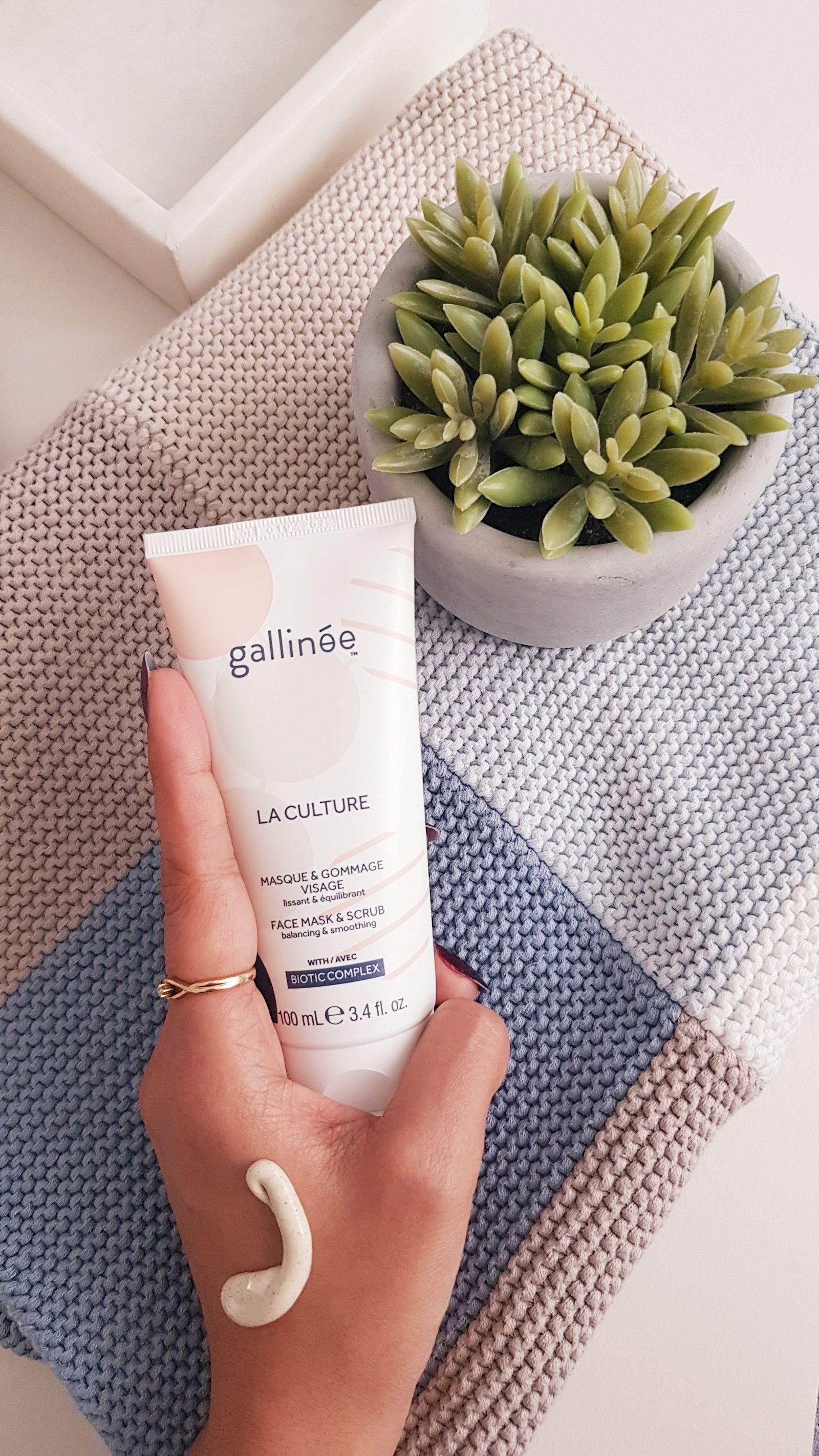 If you're looking for a gentle scrub that boosts brightness of your skin, this is it! This scrub cleanses, brightens, and refines the skin. The double action of a mask and scrub, gently exfoliates the skin, leaving it clearer and brighter. This product is recommended to use twice a week and contains 97% natural origin ingredients.
This unscented face cream hydrates, tones, and leaves skin looking luminous. Just like Gallinee's other products, this cream helps support skin's good bacteria. The cream evens out the complexion, while nourishing and protecting your skin. The cream is made with 98% natural origin ingredients and keeps my skin nourished for longer. This also gives a good base for makeup and makeup sits well on well nourished skin.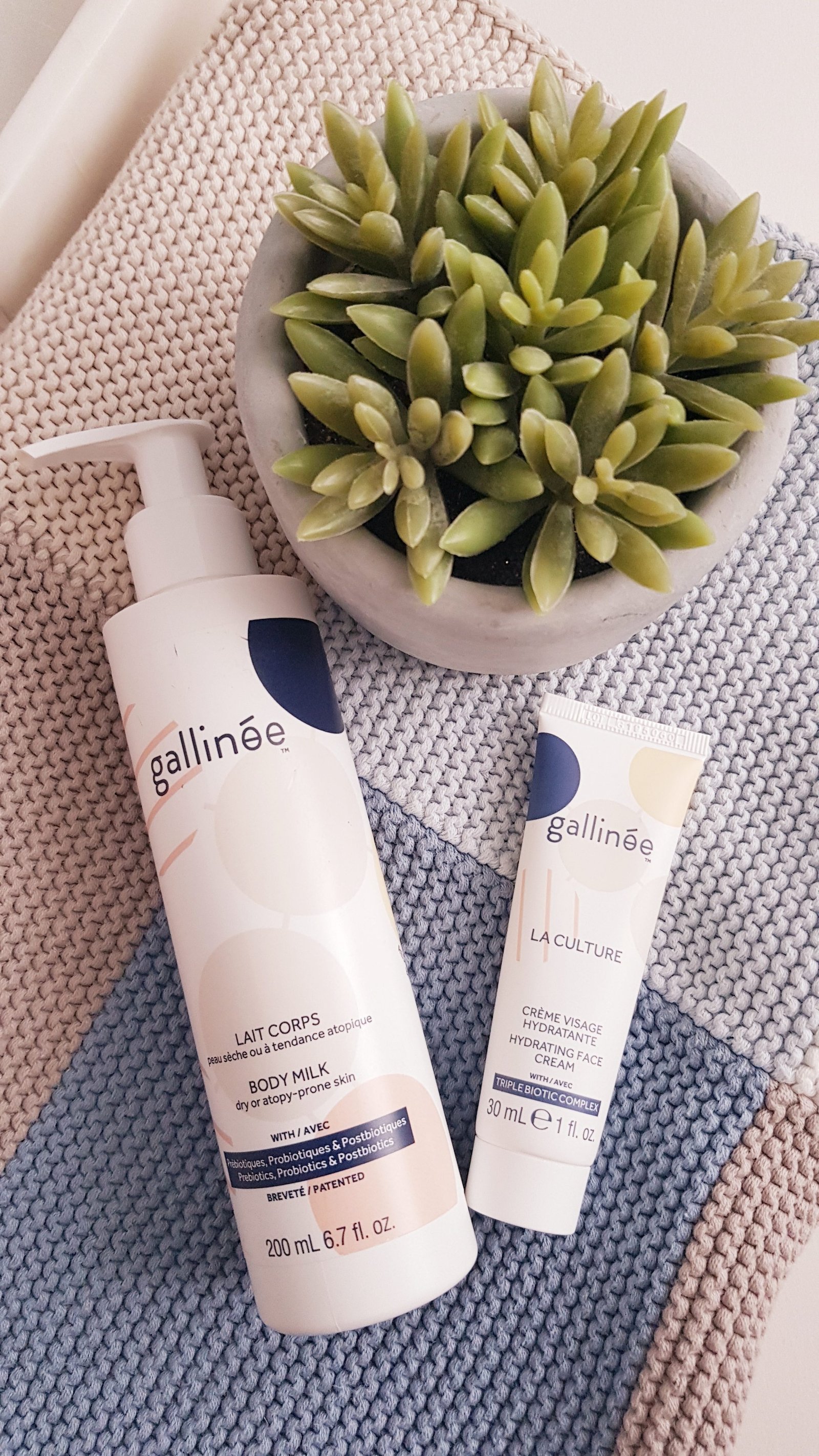 If you have dry skin like me, this body milk is a must-have product in your bodycare stash. This all-in-one body milk soothes, repairs, and hydrates the skin. It is perfect for all skin types, including dry and atopy-prone skin. It helps support your skin's good bacteria for skin that's nourished, hydrated, and infinitely soft. The body milk contains 94% natural origin ingredients and provides +103% hydration after one hour. Its a perfect post-shower treat for whole body from shoulders to toes.
Now protect your skin's microbiome by using appropriate skincare and say goodbye to red, itchy or even stressed skin.
Until next time
Ashh xo
Instagram | Bloglovin' | Pinterest
*Products in this post were very kindly sent to me as part of PR. Opinions are my own – honest & unbiased!