Montale Paris is a popular Western Arabic Fragrance brand from Paris. This brand is the brainchild of Pierre Montale who used to create fragrances for the Royal Family of Saudi Arabia and decided to introduce the Western World to the magic of Arabian Scents. He then returned to Paris to launch his own niche fragrance brand Montale in 2003.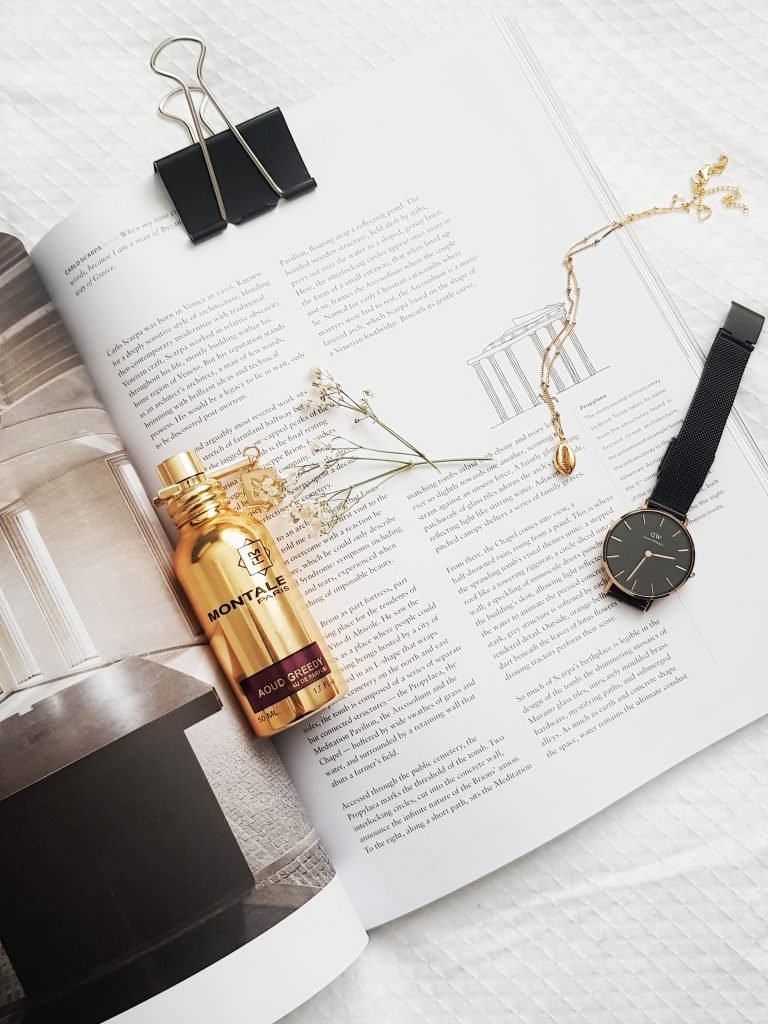 Aoud Greedy Eau de Parfum from Montale Paris is an Oriental fragrance for both men and women. The fragrance was launched in 2013 and Pierre Montale is the nose behind this fragrance.
Packaging: All Montale fragrances come in a tin packaging with a sleeve/pouch and card box. I have a 50ml bottle that comes in a little gold tin with a stopper/clip. The full-size 100 ml bottle comes in deep purple shade tin. The tin comes with a pouch which also looks really nice for travel.
According to the brand, Aoud Greedy is Delicious and sensual, Black Licorice, combined with Amber and Patchouli Leaves, diffuses an unforgettable sillage of greedy notes, Vetiver and White Musk.
Top notes: Licorice, Lemon
Middle notes: Amber, Floral Notes, Patchouli
Base notes: Musk, Vetiver
Fragrance category: Oriental
The opening has a blast of bright lemon and licorice which may not be everyone's cup of tea but the dry down is very pleasant woody-musk. The heart contains amber, patchouli, and floral notes leading to a woody base. A point to be noted here is there is no Aoud (agarwood) listed in the notes.
Performance: Like all of Pierre Montale's fragrant creations, Aoud Greedy has been created using natural materials of the highest quality and in high concentrations which ensure that the fragrance has a long-lasting effect. The projection is about an arm's length and sillage is moderate to heavy. This is a long-lasting fragrance and you don't need to spritz a lot either! I also spritz it on my hairbrush and run it through my hair – a tip if you do not have a hair perfume available.
This is a beautiful oriental fragrance that is suitable for day and evening wear for autumn and winter. You may also wear it on colder evenings all year round. Performance is impressive and since it comes in a tin packaging, it is travel-friendly as compared to glass bottles.
Until next time, Ashh xo
*This fragrance was gifted to me by Notino Uk. Opinions are my own and unbiased.