Modern, attractive and unusual – These are the words that describe Florabotanica the best! It was launched in 2012 with Kristen Stewart as the face of the campaign.
About the Brand: Balenciaga takes its name from the extremely successful and charismatic Spanish designer who founded his fashion house in 1937. Balenciaga also produces perfumes that pride themselves on their famous name. Without a doubt, this is also down to the composition of these aromatic scents, which are up there with the very leaders in this field.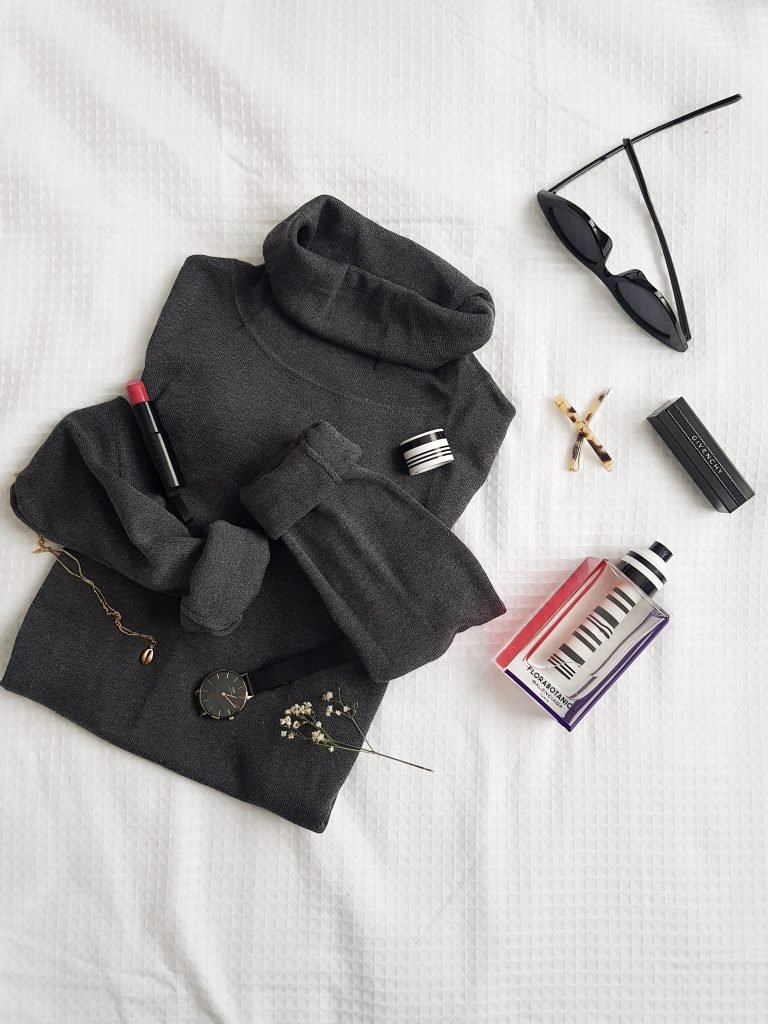 Packaging: The packaging is absolutely beautiful – Bottle is very contemporary with black and white striped lid. The design is going down to the base in the form of a tube hiding the pump of the sprayer. The bottle comes in a card box with a botanical floral print representing the juice type in the best way possible. The bottle gives an idea of an airy modern style fragrance.
Composition: Florabotanica by Balenciaga is composed of the following notes on the Fragrance Pyramid.
Top notes: Mint
Middle notes: Cannabis, Carnation, Rose
Base notes: Amber, Vetiver
Fragrance category: floral, green
Florabotanica is an aromatic floral fragrance for modern women who want to stand out from the crowd. Not your typical floral at all – The mint is cooling while roses and carnation add a floral aspect to the green notes. Cannabis is there but not overpowering in any way. It smells like a dewy garden with a lot of greens and watery juicy roses.
Performance: This is a fresh spring-appropriate fragrance but still comes under the loud category. So I prefer it during the spring and summer evenings. Longevity is epic even with fresh notes.
Talking of spring and summer, the current situation with pandemic doesn't look great. Not sure for how long our world will stay upside down. I have canceled all my appointments including salon appointments. I hope my brows do not look as bushy as my husband's in a few days…lol! For now, I have purchased a brow trimmer and a waterproof eyebrow pencil for some maintenance which should keep them tidy for the next few months hopefully!
Overall thoughts: Florabotanica is a contemporary fragrance for modern women. It is perfect for spring and summer but can also be pulled off easily during fall weather. It projects so well off my skin and does last a long time too. You can wear this fragrance every single day and will not get tired of it. This is a compliment-getter for sure and can easily be a blind-buy!
Until next time, Ashh xo
*This fragrance was gifted to me by Notino for review purposes.