Aura by Muglar is an original fragrance of fantasy: wild, oriental and intriguing. This fragrance unveils an untamed animalistic heart with a hypnotizing floral heart. It invites you to listen to your instincts, your intuitions and emotions.
An oriental botanical fragrance that radiates a wild blend of botanical freshness and feline sensuality.
Aura MUGLER is created around three distinctive and addictive hearts, an instinctive fragrance with vibrating and pulsating notes, a fragrance of vital energy that reveals the aura in every woman.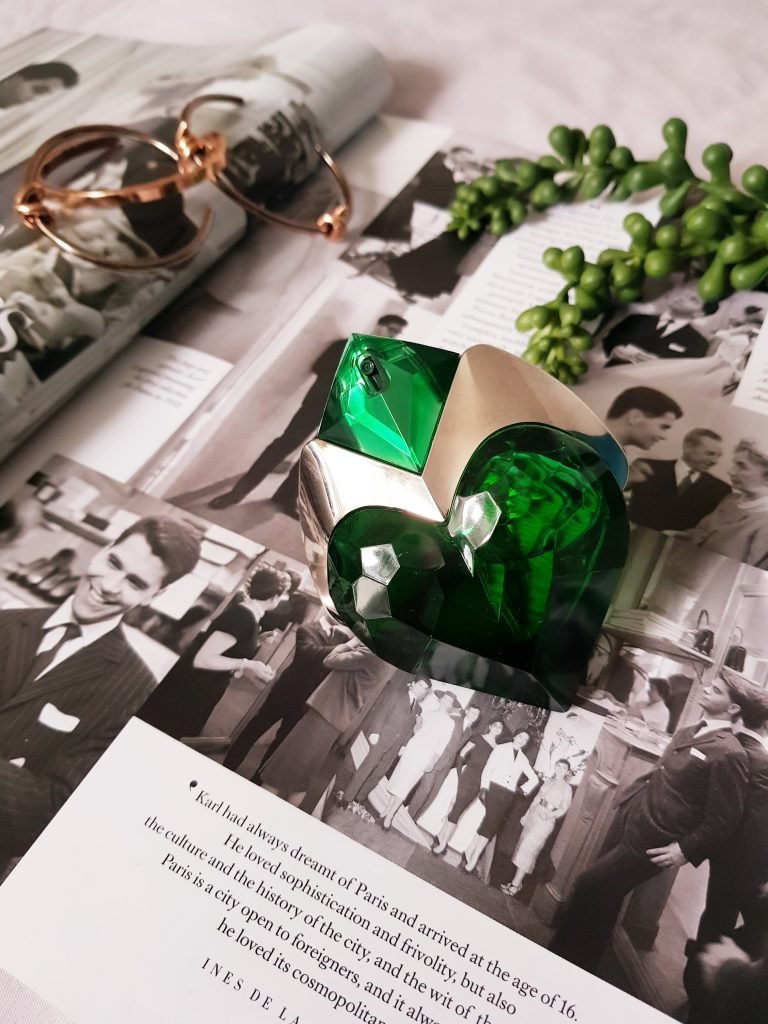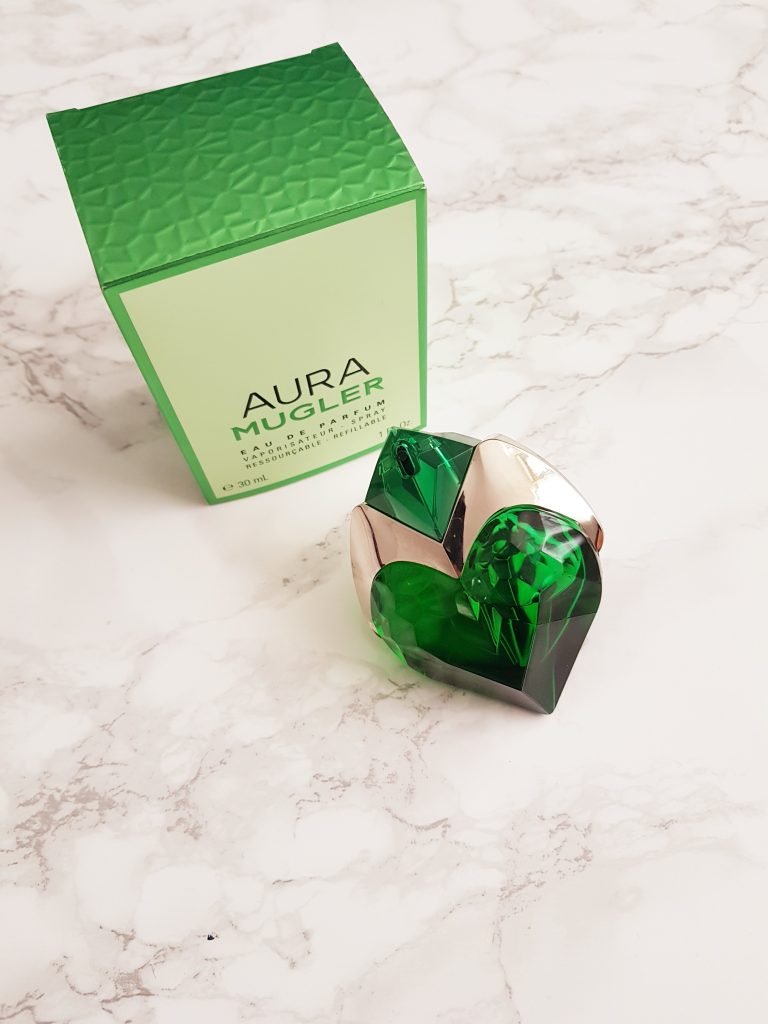 Bottle Design: The Aura MUGLER Eau de Parfum comes to life in an iconic bottle shaped like a universal symbol – the heart and is facetted like a gem. The mysterious emerald colour of the bottle is also the colour of life, luck, hope and intuition and the colour of harmony between body, soul and emotions. The bottle is refillable and makes a statement on vanity.
Notes
Top Notes
Bergamot, Rhubarb leaf
Middle Notes
Orange Blossom, Green Notes, Ylang Ylang, Pear
Base Notes
Bourbon Vanilla, Woody Notes, Amberwood, Sandalwood, Courmarin
I get sweet vanilla, woody, green accords from this fragrance. Projection is very impressive and longevity is moderate for me.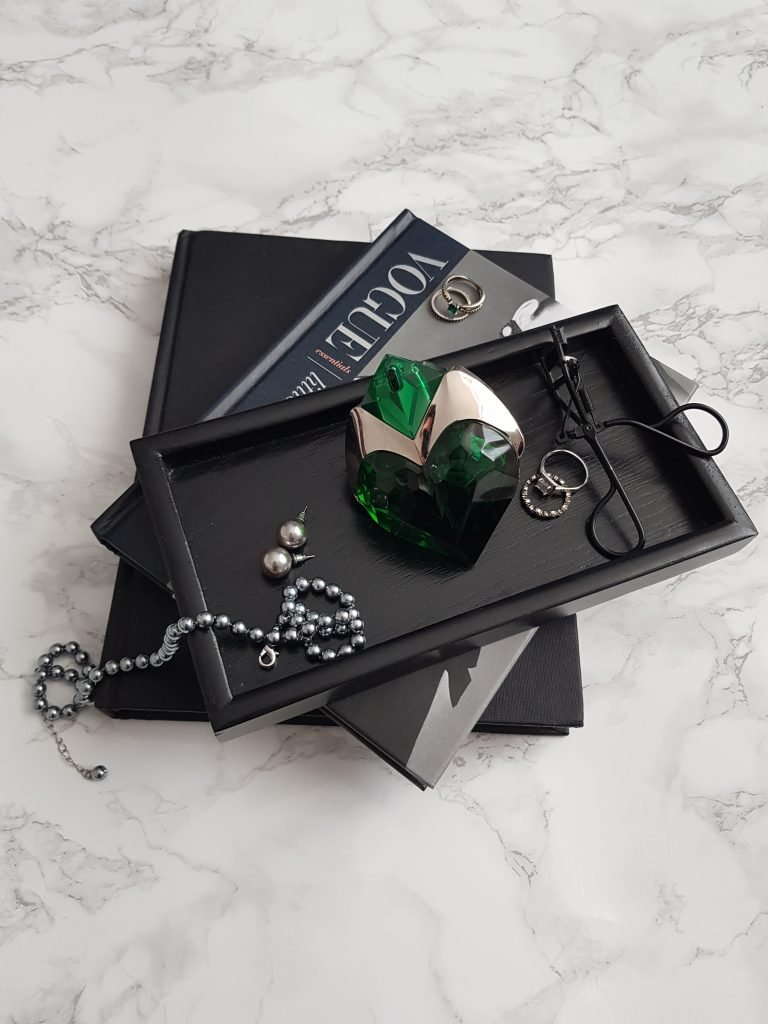 Final Thoughts: This is an illuminating green fragrance with a hint of sweetness. The fragrance transports you to a forest with fresh green tall dark trees. It gives you a bit of Eucalyptus vibes too. The advert for marketing of this fragrance appropriately describes how the fragrance smells like. It is a deep and rich fragrance but on a fresh side. Projection is pretty impressive. You will smell this even after hours. This is a perfect pick for spring and summer for those who like Green fragrances. If you're not into green botanical compositions, this one may not impress you. Also, I want to mention that this fragrance is totally different from Thierry Mugler's other fragrances like Alien, Angel.
Notino has Summer Black Friday Sale going on at the moment where you can grab some really amazing bargains on luxury makeup and fragrances. The Summer Black Friday sale will end this Sunday at 11 PM. Here are some of my recommendations:
Black Friday Perfume Deals
Black Friday Makeup
Mugler Perfume
Calvin Klein Perfume
Guess Perfume
Bath & Body Works
La Roche Posay
Givenchy Perfume
BH Cosmetics UK 
Paco Rabanne Perfume
Dior Perfume
BioDerma
Avene Skincare
Hope you find some lovely bargains this weekend.
Until next time, Ashh xo