Diwali is around the corner and the gifting season is upon us! As a fragrance lover, I like to give and receive fragrant gifts, and this year why not say Shubha Deepawali with Ittars!
Baanka comes from the house of A.M. and Sons Jewelers. A.M. and Sons is a premier manufacturer, exporter, and supplier of Precious & Semi-precious jewelry from India working successfully for five generations. The brand also introduced fine fragrances in the form of exclusive ittars/attars. These attars are 100% natural and connect the ittar wearers to their souls. These are very luxurious and premium natural ittars.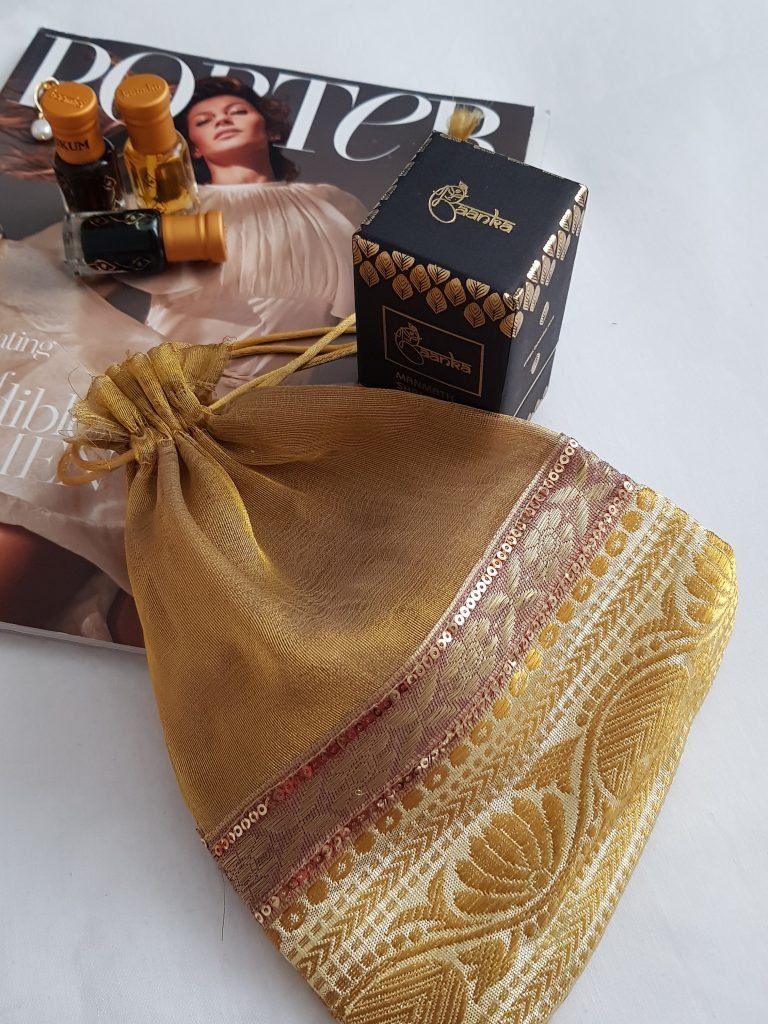 Manmath Maulsiri – Maulsiri is an exotic fragrance with rich woody, earthy and spicy notes. It has the sandalwood base and is the finest of Maulsiri from the house of Baanka. It has great therapeutic benefits and is a great scent in general for colder weather.
Manmath Mitti – This is the scent of the first rain and smells like baked earth after rain. It is so unique and smells so authentic – close to the actual rain on the earth! The soothing, mellow fragrance invokes a spirit of regeneration. The mesmerizing Ittar of Mitti is very soothing and stress relieving.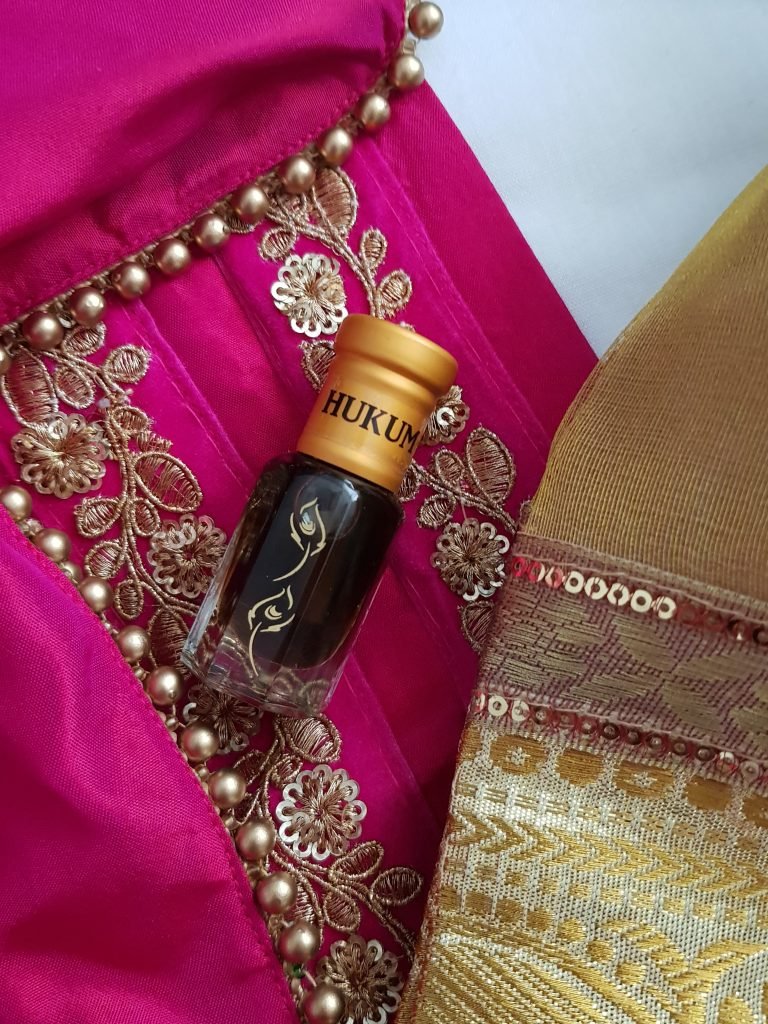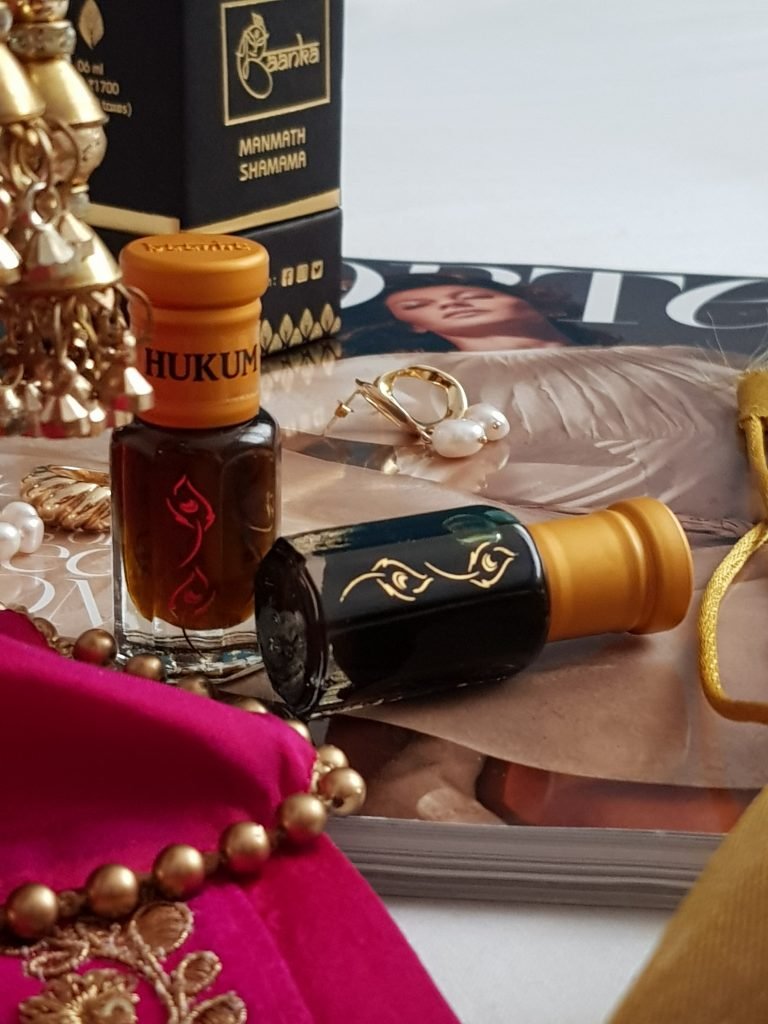 Manmath Khus – Khus Ittar Oil belongs to the soil of India. Baanka Manmath Khus Ittar or Ruh Khus absolute is produced through the distillation of the root part of the Vetiver grass. It is such a unique fragrance that you'll attract compliments. Khus ittar oil has aromatherapy benefits. It soothes the nerves of the mind and helps in treating Insomnia, stress and mental fatigue. It enhances meditation power and also helps in improving concentration. Not only these, Khus ittar has many other benefits as well and if you're trying your first ittar from Baanka, I'd highly recommend start your Baanka Ittar journey with Manmath Khus.
Hukum – Hukum is a star for me! It is a unique blend of different attars by Baanka like Manmath Khus, Manmath Shamama, Manmath Chandan, Manmath Maulsiri, Mauj E Oudh, Rudra Musk, Amber, and Patchouli. This artisanal scent features the royal Indian heritage. It's comforting aroma provides a soothing atmosphere and calms your senses. The notes in Hukum are just so good and the fragrance is just intense. It is absolutely a stunner!
Manmath Shamama – Shamama is a very rare and unique scent. It is a beautiful herbal ittar known for its rare, spicy and rich aroma. People also believe it has "mysterious" fragrance that adds to its own unique qualities. Its fragrance seems inherited from flowers & sunshine. Similar to vintage wines, each batch varies from the last. Shamama is very long lasting and is best worn during colder months.
These ittars are very concentrated so you do not need a lot and they last so well on the skin. I generally have a heavy hand on my fragrances but these little bottles are so potent that I just need a touch on my skin and the fragrance projects like crazy! After a few hours, I thought the fragrance had vanished from my skin and it had turned into a skin scent but I was wrong. I kept receiving compliments all day. Uniqueness and Performance-wise, the ittars from House of Baanka are worth checking out! Whether it's a treat to yourself or a loved one, these fragrant gems would make Diwali really happy for everyone.
Until next time, Ashh xo
*This post features PR samples. Opinions are my own and unbiased.