If you are a regular reader, you would know I'm a Caudalie Fan and have been sharing so many of my faves every now and then on my blog & social media. This post features some of my new faves as well as some old ones that are hero products from the brand. You may also discover your bespoke cleansing routine depending upon your skin type at the end of this post.
This is an indulgent and gentle texture cleansing oil combining moisturizing grape seed oil and sweet almond oil that leaves skin feeling perfectly cleansed, soft & moisturized with no greasy residue.
This cult night oil is rich in Omega 6 and Vitamin E and allows overworked skin to regenerate itself at night. Skin is detoxified to reveal a refreshed complexion.
If you have dull complexion and need an instant boost of radiance, this is one to try. This glycolic peel mask restores radiance to a dull complexion. This gentle exfoliating peel immediately boosts radiance revealing fresh, bright & even looking skin.
This hero cleanser features moisturising grape extract, purifying sage and soothing chamomile extract to restore the radiance of your complexion whilst leaving it with a comforting feel.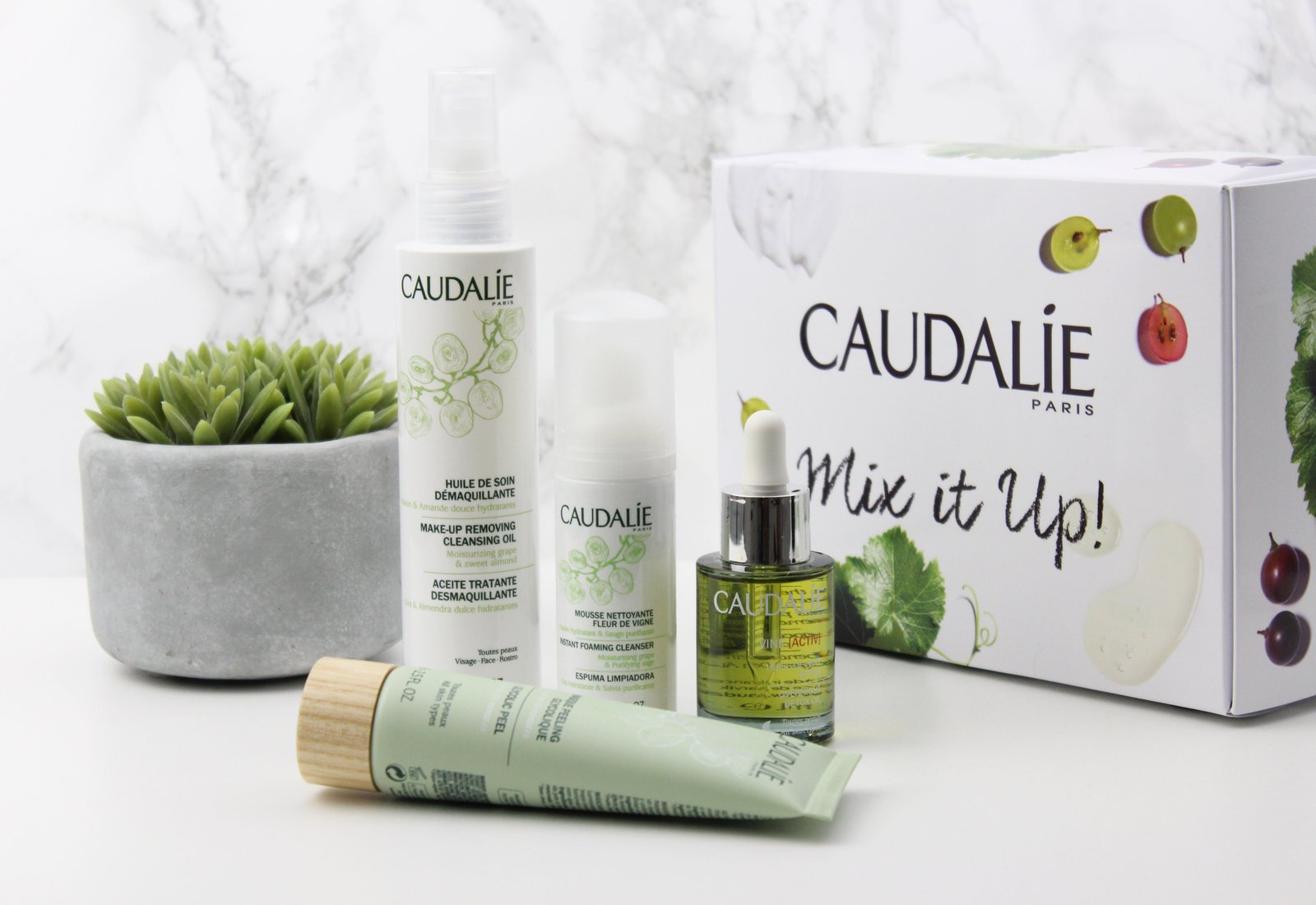 You can now mix it up these products for a bespoke cleansing routine to ensure you cater to your skin's changing needs everyday.
Sensitive Skin? Try Cleansing Oil + Foaming Cleanser
Mixing cleansing oil with foaming cleanser will give you a silky lather and is perfect for sensitive skin.
Dull Skin? Try Foaming Cleanser + Glycolic Peel
If you have dull complexion and are short of time, you can cleanse and boost your natural glow at the same time by mixing Foaming cleanser with Glycolic Peel. This combination will give an ultimate radiant cleanse effect.
Congested Skin? Try Foaming Cleanser + Overnight Detox Oil
You can deep cleanse your congested skin by adding few drops of Overnight detox oil to the Foaming cleanser and massage into your skin.
Caudalie Products are cruelty-free and are free from Parabens, phenoxyethanol, phthalates, mineral oils and SLS.
Other than above products, I also enjoy using other products like Instant Detox Mask, Grape Water, Divine Oil, Beauty Elixir, Vinosource Sorbet and more.
You can now enjoy 10% off your order at Caudalie.com using code MIXITUP10
Until next time
Ash xo
Instagram | Bloglovin' | Facebook | Twitter
*Products in this post were sent to me as PR Samples. Opinions are genuine and unbiased.