Charlotte Tilbury added a palette and a blush to her iconic Pillow Talk line that originally started with a lip cheat liner and later Pillow Talk matte revolution lipstick was launched. This year on September 6th, Pillow Talk Luxury Palette along with Cheek to Chic Swish & Glow Blusher were launched. The collection had a really long waitlist before the launch and the palette got Out of Stock quickly as well.
Timeline of Pillow Talk Collection
2013 – Iconic Pillow Talk Lip Cheat Liner
2017– Pillow Talk Matte Revolution Lipstick
2018 – Pillow Talk Blush & Luxury eyeshadow palette
Starting off with the newest beauties in my collection, Pillow Talk Cheek to Chic Swish & Glow Blush (limited edition & online exclusive) | £30 which is the dreamiest, just-kissed blush that gives beautiful flush with glow to my skin. This is a two toned pink and champagne finely milled powder blush which makes the skin look healthy and younger. This blush will look so BEAUTIFUL on all skin tones. Trust me, you need this!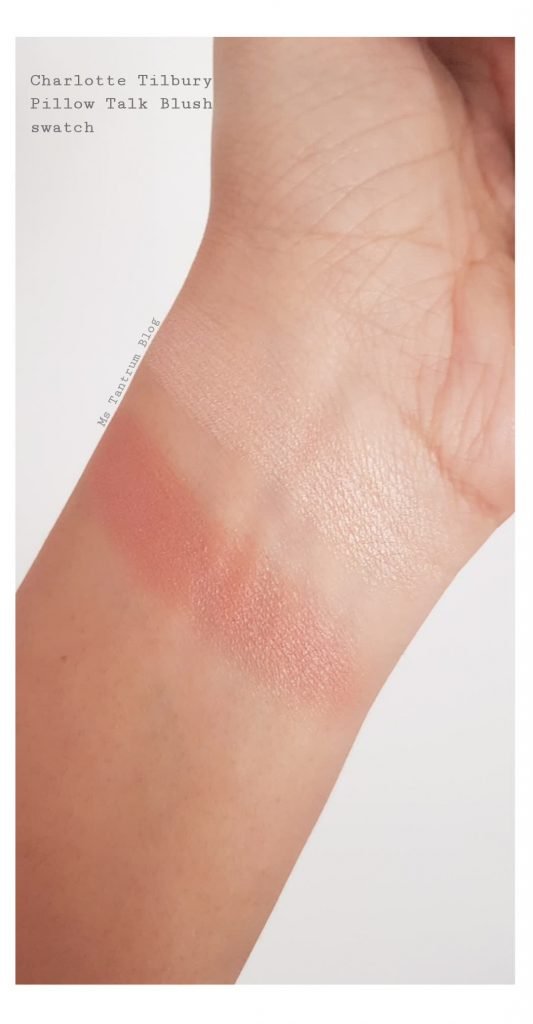 Pillow Talk Luxury Palette (limited edition & online exclusive) | £39 has colour-coded eyeshadows in blush tones for the most sophisticated and romantic look that can be worn from day to night through out the year. The palette will easily take you from soft day time to Runway supermodel look. The palette is out of stock now but I wish Charlotte brings it back as this is one of the most flattering palette that everyone needs in their makeup kit.
Pillow Talk Lip Cheat Liner | £16 is bestselling nude pink lip liner from Charlotte Tilbury. Its rich, velvety formula will help reshape and resize your lips for a perfect fuller pout. Its a barely-there shade that will compliment all skin tones. The liner lasts up to 6 hours without smudging. Waterproof formula ensures there is no feathering or smudging.
If you have slight discolouration on your lips, I would recommend filling your lips with the Pillow Talk lip cheat liner before using any lip colour to give a blank canvas.
Pillow Talk Matte Revolution Lipstick | £24 is an iconic dreamy nude pink lipstick with the most comfortable matte finish. The staying power is incredible like all her matte revolution lipstick and its my favourite formula amongst all lipsticks available in the market. The lipstick was launched years after the cult classic Lip cheat liner and till date its one of the bestsellers from the brand. Like the lip cheat liner, this lipstick also gives fuller and wider lips look. The angled square tip ensures easy and precise application. The colour enhances your natural pout and the shade looks so pretty with smokey eye or natural makeup.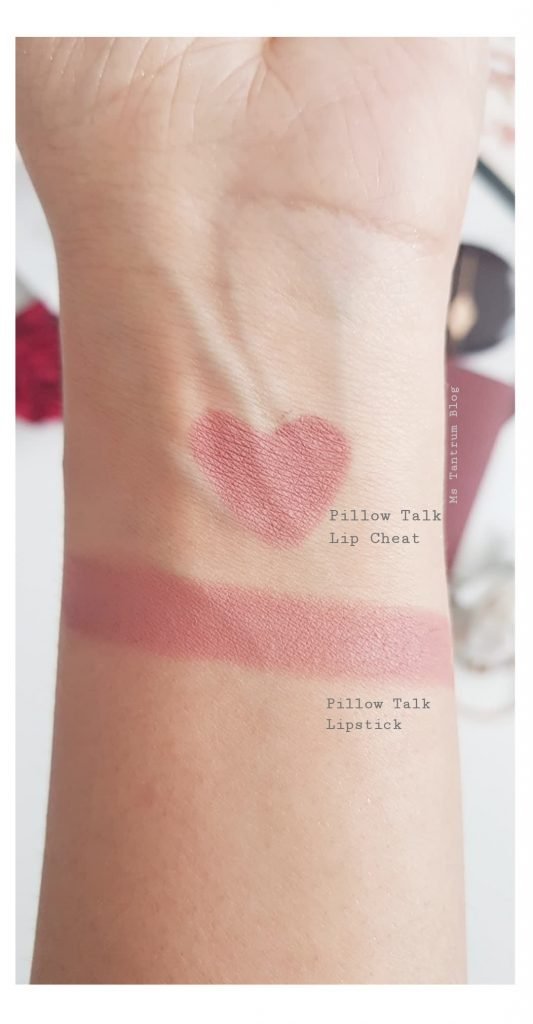 The Pillow Talk Collection is absolutely beautiful and is so flattering on all skin tones. This is a must-have for every makeup lover. This is also great for anyone who prefers easy yet sophisticated looks.
Until next time
Ashh xo
Instagram | Bloglovin' | Pinterest
*This post features PR Samples. Opinions are my own – honest and unbiased!