Our skincare routines should change with our changing skin as well as season. I have sensitive and dry skin so I do not like to layer a lot of products. I like my routine fairly simple but effective. My skin can be easily sensitized due to harsh products or a messed up routine. Therefore keeping it simple is the key here!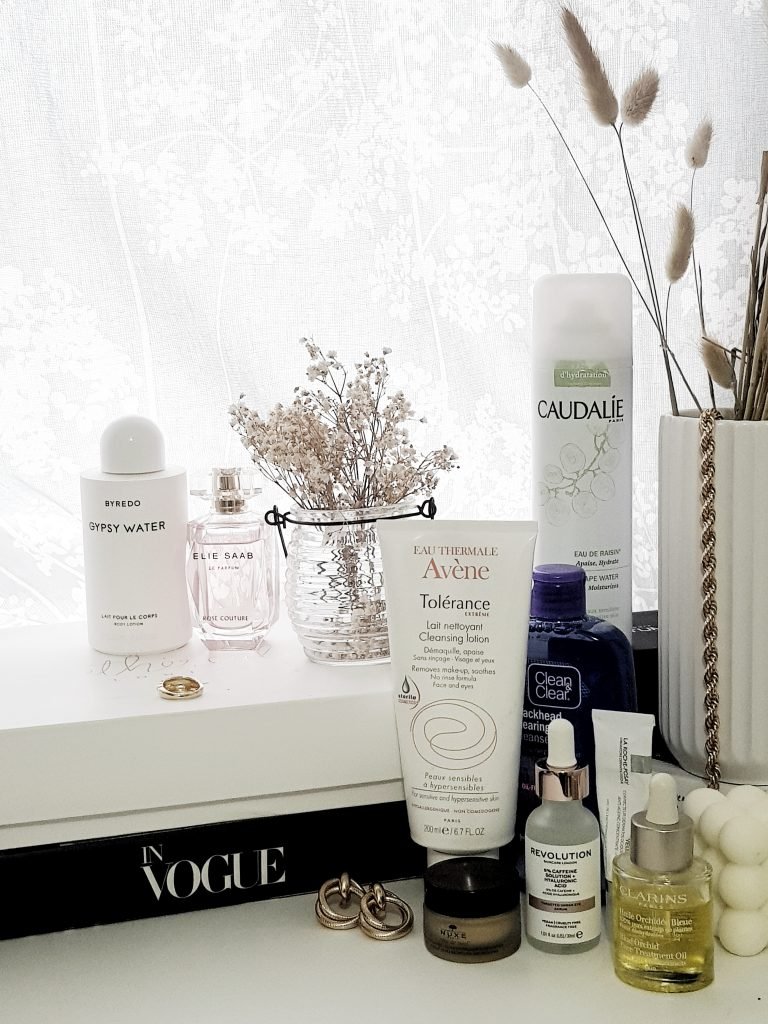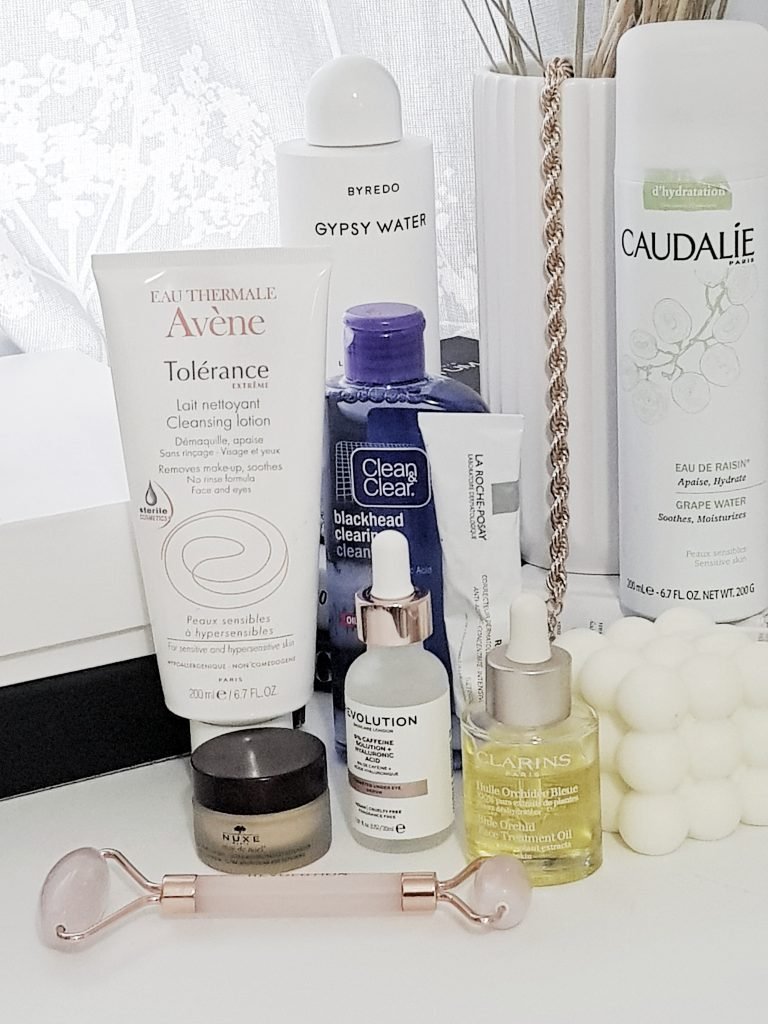 Cleansing: For cleansing, I prefer a gentle and creamy cleanser that not only removes my makeup but can soothe my sensitive skin as well. Avène Tolérance Extreme Gentle Cleansing Milk Cleanser for Sensitive And Allergic Skin is a great choice for someone with dry skin. This cleanser is also perfect for days or evenings when I have sensitized or irritated skin.
Toning: After cleansing, it is important to tone your skin. On days when my skin is a bit congested and blackheads are in sight (sorry, TMI), I like a clearing toner like Clean & Clear Blackhead Clearing toner which clears blackheads with just one swipe. This makes skin clean and clear with a lot of glow. The only thing I want to mention here is the presence of alcohol which is not recommended for daily use as it can dry your skin. I like to use it once in a while when I have to get my skin ready for photos or special events. It is a good idea to use a hydrating toner like Caudalie's grape water over an exfoliating one. This is a fabulous toner made with grapes and is great as a spray over makeup to take away any cake-yness. It gives a beautiful dewy look to the skin. During summers, I like to keep this toner in the fridge and spritz it over my face at any time of the day to instantly refresh my skin.
Treatment: I like to treat my skin with targeted treatment. I prefer to alternate my skincare treatments like 3 days retinol and other 3-4 days hydrating products like a hyaluronic acid serum to keep a balance. La Roche Posay's Redermic R is a fabulous retinol range for beginners.
Moisturizer: In summers, I prefer gel moisturizer for my skin but in winters, I either reach for a rich moisturizer or treatment oil. Clarins skincare has some treatment oils for different skin types and Clarins Santal Face Treatment Oil is recommended for dry skin. This oil can be mixed with moisturizer or used on its own. This is a calming anti-aging oil for the face and body and is great for hydration and nourishment. I like to use a rose quartz roller with serums and oils. Revolution skincare has one affordable option if you don't want to spend a lot.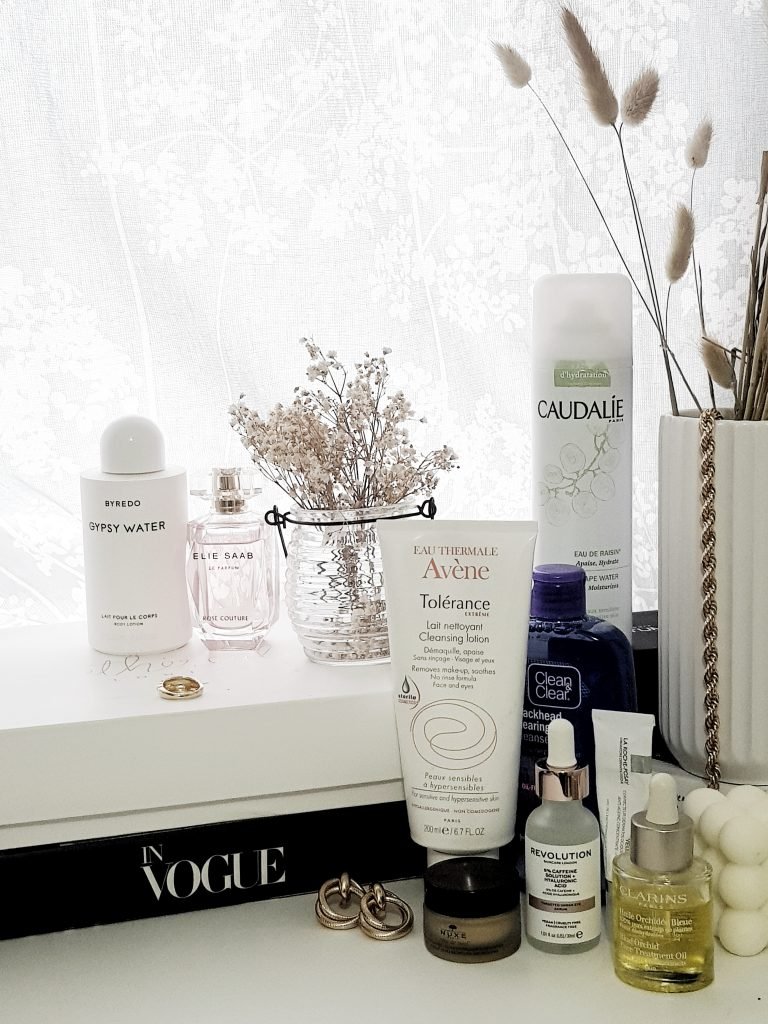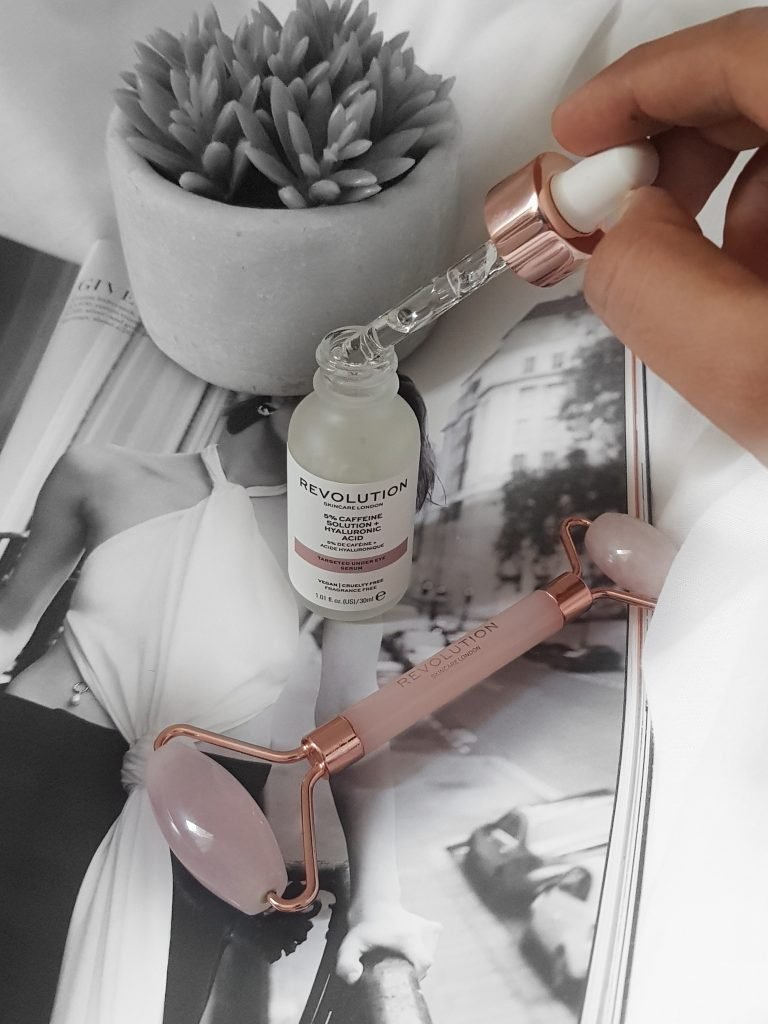 Eye care: The skin around our eyes is very delicate and choosing the right skincare for under eyes is essential. Revolution Skincare 5% Caffeine solution + Hyaluronic Acid eye serum provides intensive care for the skin around the eyes, giving it a youthful appearance. This serum removes puffiness and dark circles under the eyes and makes them look brighter with continued use.
Lip care: For lips, a rich lip balm or treatment is preferred for dry and chapped lips. My lips usually do not get chapped but they can get dry due to weather and central heating. Nuxe reve de miel ultra nourishing lip balm with honey is a great overnight lip treatment. It is really thick and rich and makes lips softer and healthier even in extreme weather conditions.
Until next time, Ashh xo
*Sponsored content but opinions are my own and unbiased.