My love affair with Swiss Arabian started when I tried Shaghaf Oud last year which is one of the most popular fragrances from the brand. Shaghaf Oud has similarities with Lancome's Oud Bouquet – very expensive and generally sold out at most times. The reason why I preferred Shaghaf Oud over Oud Bouquet is that it is at fraction of the price but the perfume is made with high quality ingredients. When you wear it, you can't even tell the difference.
If you're unaware of the brand, Swiss Arabian Perfumes is the first perfume manufacturing company in United Arab Emirates Est, in 1974. This is the winner of the Best Fragrance Award (FIFI) for 3 consecutive years.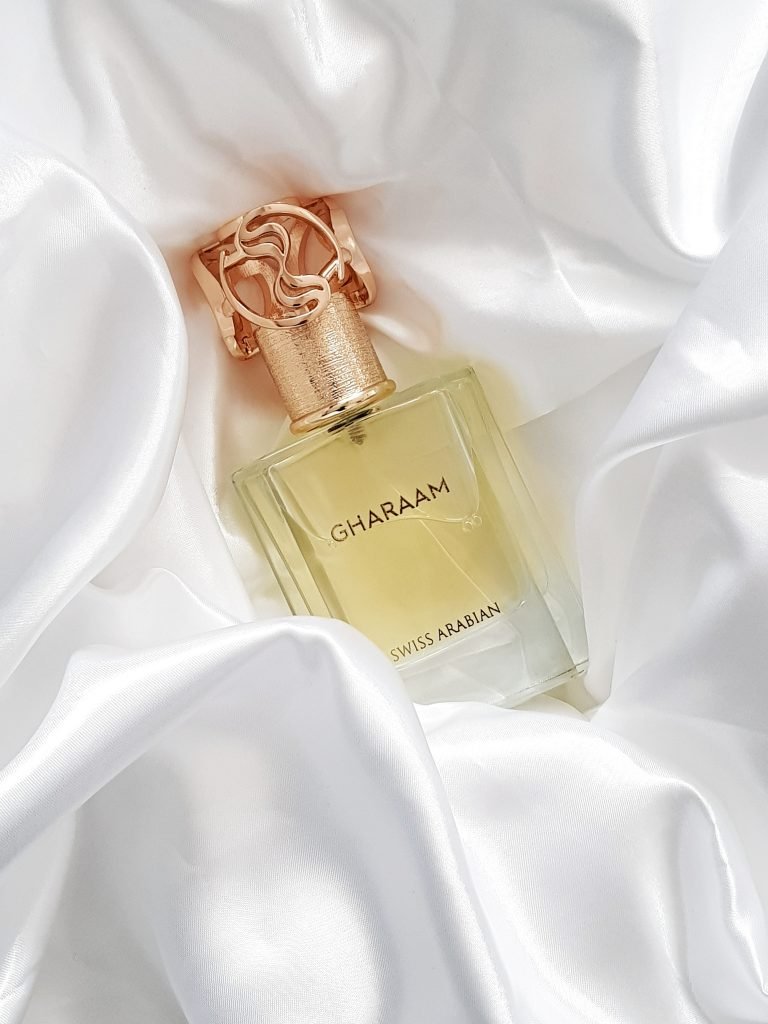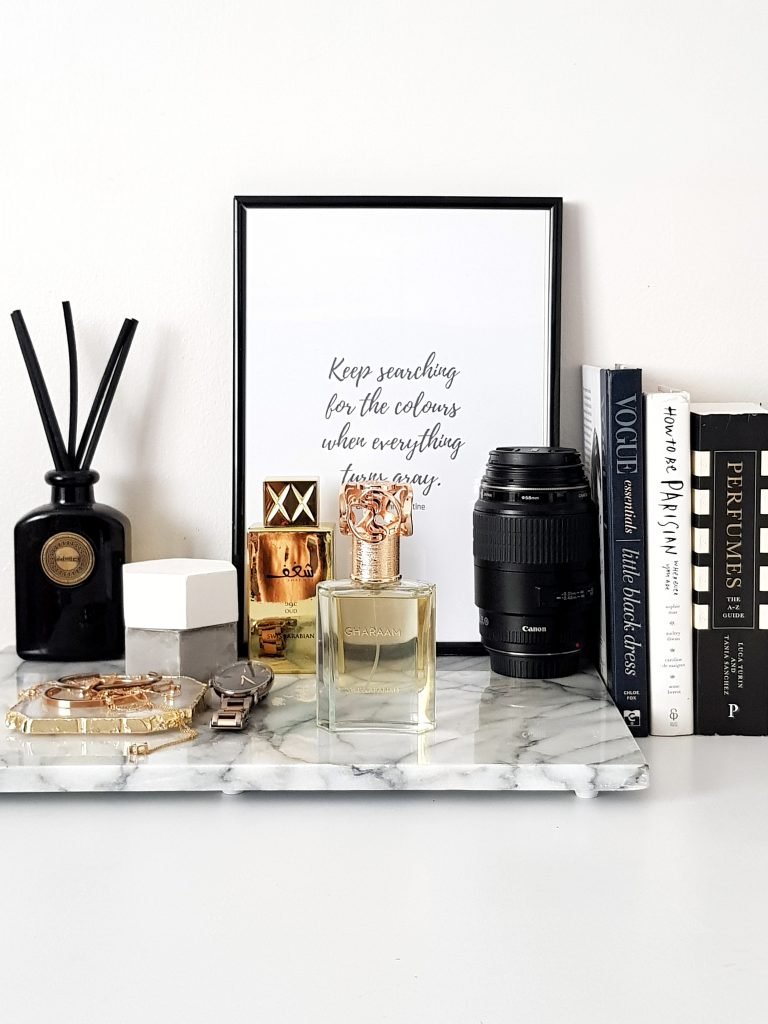 Gharaam is relatively a new fragrance from Swiss Arabian Perfumes and was released in 2019. It is an ambery, aromatic, woody fragrance inspired by the first thrilling steps of love's journey when eyes dance and hearts glow. This fragrance is a part of brand's Waaw Series. Waaw is a letter of unity as it is used to join words and everything together. It is the single most-powerful and inspiring letter in the rich Arabic language. Just like the letter, world class perfumers have come together to make a perfect blend of top quality ingredients from the East and the West. This series is the first collection of six fragrances that are based on the various stages of love – nothing unites the hearts of people more than LOVE!
Packaging: The fragrance comes in a glass bottle with gold metal lid. The lid is heavy and has a beautiful finish to it. I do not understand Arabic but it is quite possible that the design on the lid may be taken from Arabic language. The bottle comes in a high quality white box with gold detailing.
Gharaam tempts you down an irresistible path with the narcotic aroma of precious jasmine petals, coupled with saffron, the rarest of all spices. A golden heart of amber embraces you. It sheathes you in gold and leads you, with an ever-quickening heartbeat into the thrilling forest territory of this new love, ready to be explored and cherished forever. The scent of cedar and pine fragrances your journey as you step into midnight with nothing to lose but your heart. A pure Infatuation – Swiss Arabian
Top Notes: Jasmine, Saffron
Heart Notes: Amber
Base Notes: Fir Resin, Cedarwood
The opening layer of the composition is delicate and floral with top notes of jasmine laced with saffron. Jasmine is very smooth and saffron adds a bit of warmth to the composition. The heart of the fragrance is a single note of amber – syrupy, warm and inviting. The base consists of notes of Fir resin & cedarwood for a sensual woody dry down.
Performance: The fragrance has an enormous sillage and an impressive longevity – far better than most affordable fragrances. Gharaam lasts on me for over 7 hours which is amazing.
Final thoughts: The fragrance is perfect for both men and women specially for cooler months like autumn and winter. The fragrance has a fruity syrupy feel to it and that may be due to gorgeous amber heart. Performance is impressive for the price you pay for the fragrance. Gharaam may remind you of the popular Baccarat Rouge 540 by Maison Francis Kurkdjian but at a fraction of the cost. I won't say it is a complete dupe but yes it is a close one. This fragrance is warm and sensual and works great for Dinners, Date night settings or cozy evenings with your loved one.
Until next time, Ashh xo
*This fragrance was sent to me by Swiss Arabian Perfumes for review consideration. Opinions are my own and unbiased.