Premium Japanese Beauty Brand – SUQQU Beauty has been famous for its iconic Base makeup products. This September, the brand is launching its Capsule AW Base collection. This collection is inspired by its philosophy of not covering every imperfection, but rather refining the skin to reveal a beautiful, radiant glow. The new base collection consists of a new Cream Foundation, Intense Cover Concealer, and Foundation Brush for achieving a beautiful, even complexion that appears lit-from-within. The brand is also launching Comfort Lip Fluid lipsticks in two different finishes.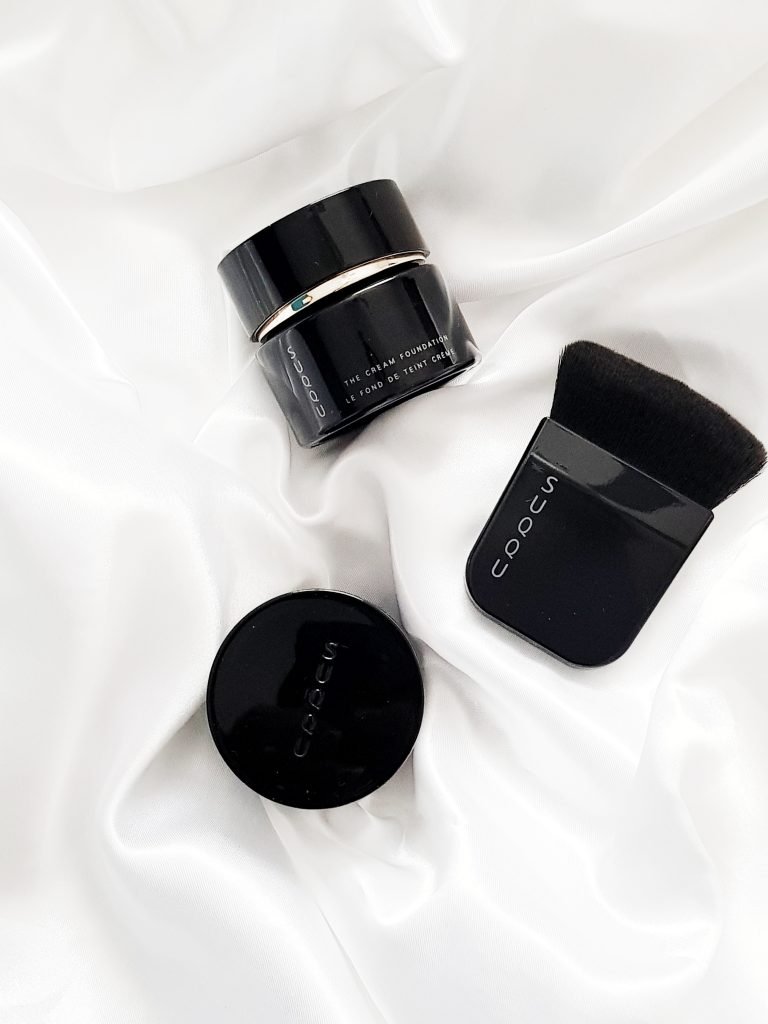 A new cream foundation, SUQQU's luxurious yet. This improved formulation is SUQQU's most luxurious and radiance-boosting cream foundation to date and is designed to impart a natural glow that adapts to the skin over time – resulting in a multi-faceted luminosity even hours after application. The foundation replenishes moisture in the skin, leaving the complexion smooth and hydrated and imparting a natural radiance that blends seamlessly with the skin for a soft, refined finish.
This foundation contains SUQQU's original 'glow liquid' and reflection oil for a glow that develops over time – like the top, middle, and base notes of a fragrance. The foundation also features coated colour pigments and amino acid derivatives to create a 'powderless' finish for an even more natural glow. Hydrolyzed collagen and Sodium Hyaluronate in the foundation gives added skincare benefits that aid the skin's internal glow.
This foundation contains thirteen plant-based ingredients made in Japan. The foundation melts into the skin giving a skin-like finish but better! It is very creamy and blends like a dream. The brand is launching the foundation in 12 shades which suit a variety of skin tones.
Ingredients: Camellia Sinensis Leaf Extract, Hydrolyzed Silk, Phellodendron Amurense Bark Extract, Olea Europaea Leaf Extract, Prunus Yedoensis Leaf Extract,​Camellia Japonica Seed Extract, Angelica Acutiloba Root Extract, Hibiscus Esculentus Fruit Extract, Citrus Junos Peel Extract, Pyrus Malus Fruit Extract,​Laminaria Japonica Extract, Alpinia Speciosa Leaf Extract, Angelica Keiskei Leaf/Stem Extract ​
This foundation has sun protection factor which varies depending upon the shade:
SPF25・PA++ | 020, 110, 120, 210, 220
SPF20・PA++ | 025, 030, 035
SPF25・PA+++ | 040, 140
SPF30・PA+++ | 150, 160
I have shades 030 & 040 but I am also including swatches for other shades from the brand's resources.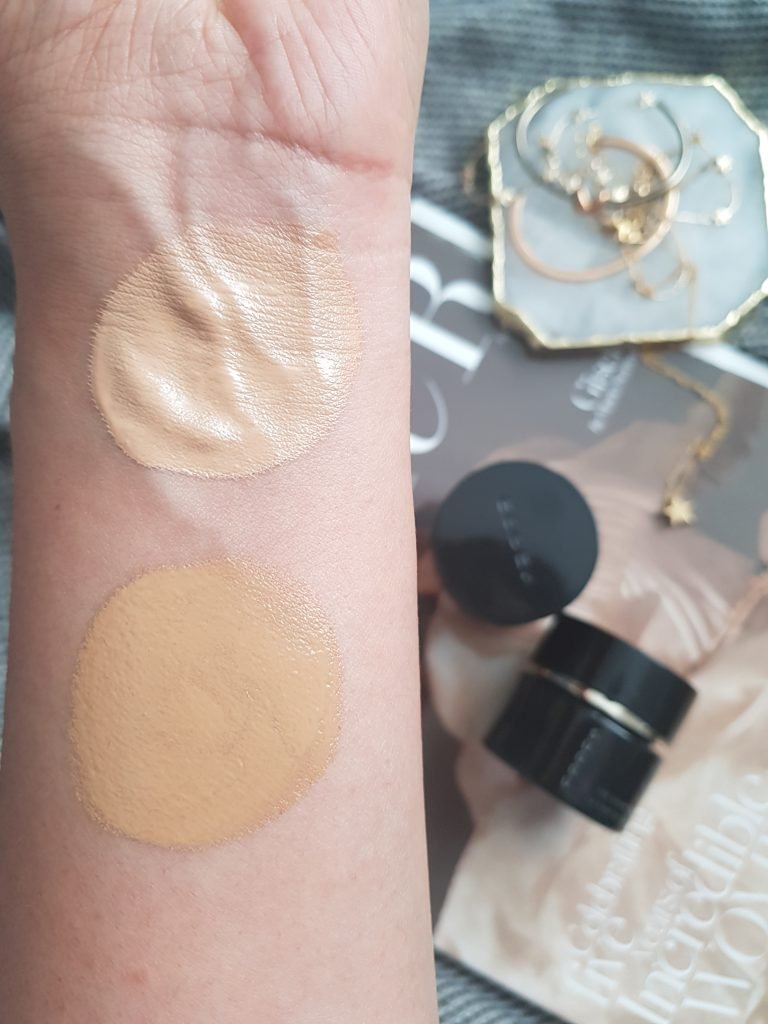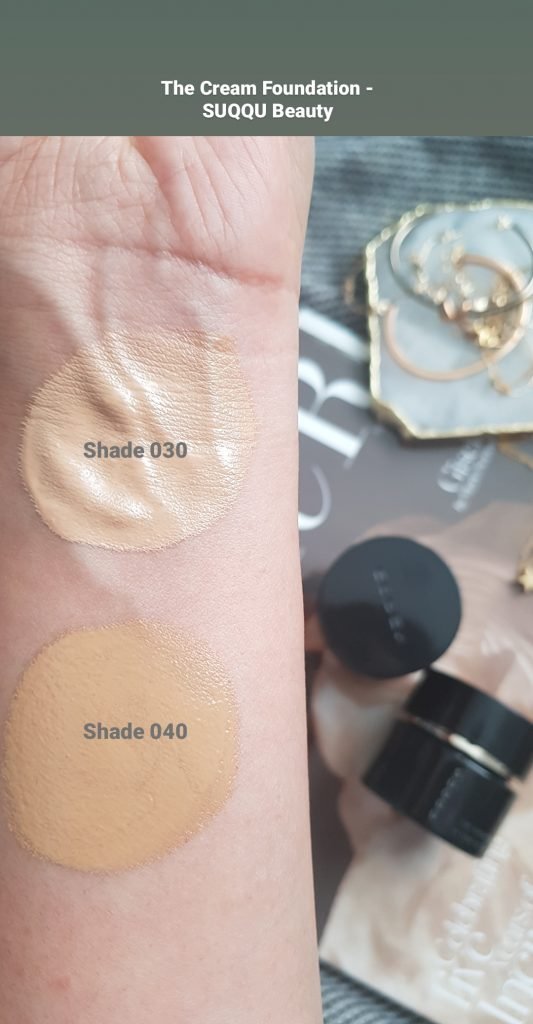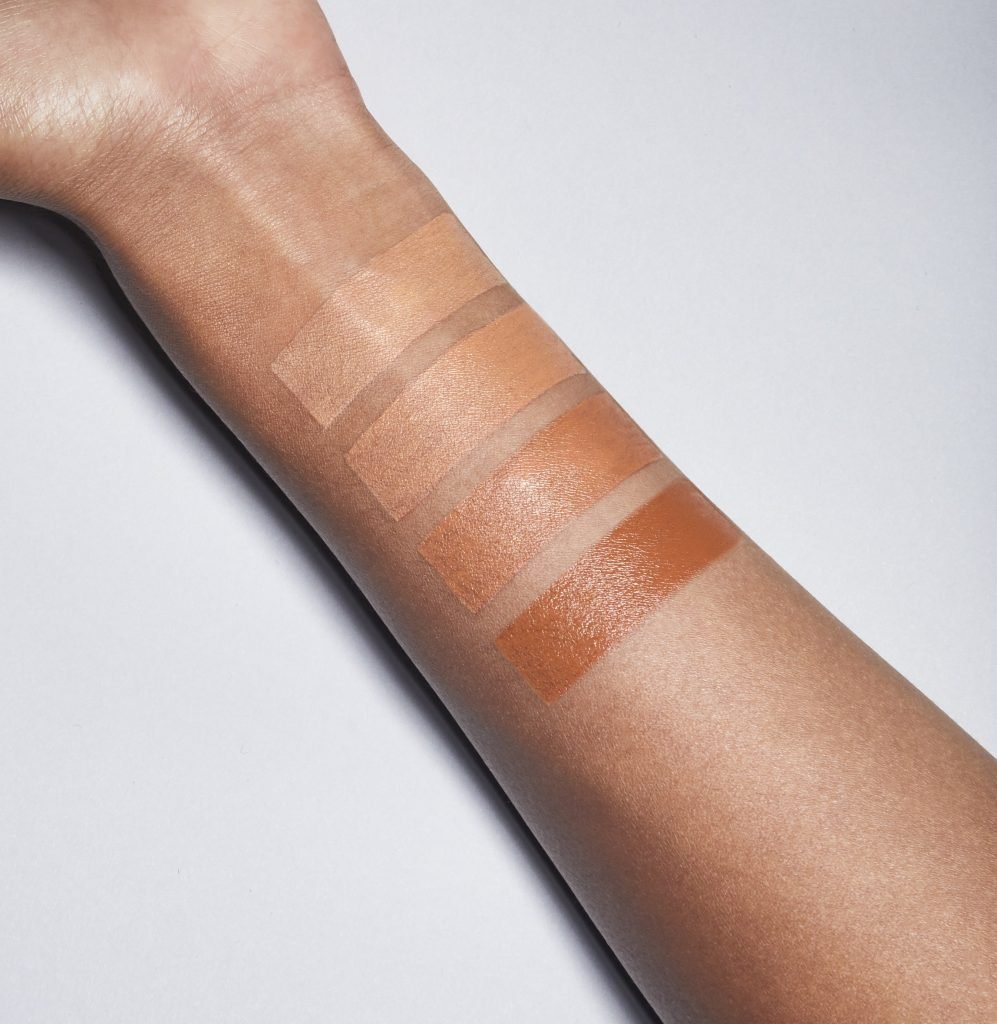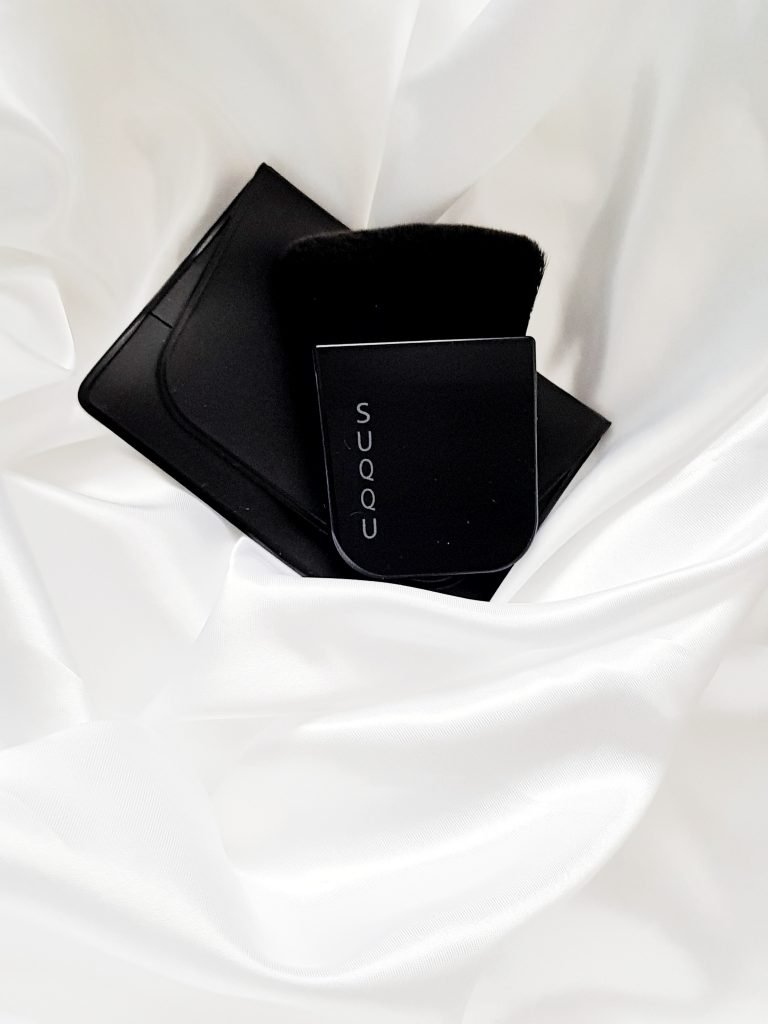 I have been wanting to try SUQQU makeup brushes for the longest time and I have to admit that I did a little happy dance when I received the new foundation brush from the brand. The brush is great to use with liquid or cream type foundation formulas. This is a dense brush with a generous amount of 100% synthetic hair that is really soft to touch as well. The brush is designed in such a way that it fits perfectly in the hand for a precise grip and easy application.
The fine surface structure of each hair allows the brush to better absorb and release liquid and cream foundation so that you can achieve full coverage, soft edges, and a natural appearance without having to layer excessively.
The tapered shape flexibly follows the irregularities and curves of the face giving a beautiful finish with a single stroke. I love that the brush comes with a case making it easy to travel keeping it neat and tidy.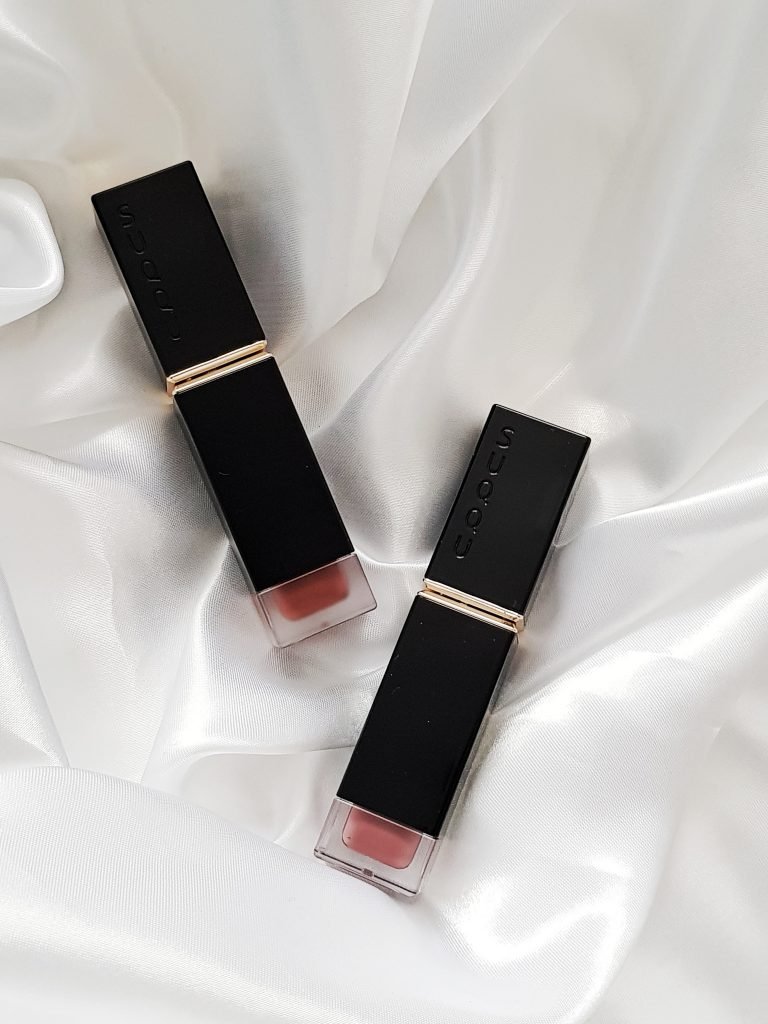 This lipstick is made with an ultra-high viscosity oil, which adds moisture to the lips giving a smooth and even application. Once the oil dries on the lips it leaves a beautiful lightweight film that lasts all day. This lipstick has an incredible colour payoff, with weightless feel on the lips. This lipstick is available in two finishes:
SUQQU Comfort Lip Fluid Glow | £33
This formula has a glossy finish that shimmers softly in the light
G-01 Akatsumugi/ Primary Red: a vivid, brilliant primary red that will make you feel fabulously confident
G-02 Musubishu/ Fig Red: a soft red that gives a gentle look to compliment a casual look
G-03 Hanaikada/ Pure Coral: a cute coral shade with a gentle shine
G-04 Irogure/ Ochre Brown: a chic brown for a sophisticated feel
G-05 Yuuhi/ Dewy Orange: a refreshing orange to brighten the complexion
G-06 Fujishizuku/ Aquatic Berry: a stylish berry shade to elevate a look
G-07 Hanagumori/ Greyish Purple: a softly faded purple for an on-trend finish
SUQQU Comfort Lip Fluid Fog | £33
This formula has a gentle glow with a matte finish. This lipstick comes in the following shades:
F-01 Azukiame/ Dull Red – a red with a muted tone suited for all skin types for the perfect everyday lip
F-02 Maibeni/ Fruity Red – a vivid fruity red with an exquisite balance of red and subtle blue tones
F-03 Wataichigo/ Chic Rose – a classic rose tone with a mature charm
F-04 Hanashimo/ Pink Beige – an all-purpose pink beige suited for both casual and formal occasions
F-05 Oujyukuka/ Orange Umber – an orange that brightens up the face
F-06 Kinuzome/ Snow Beige – a natural-looking tone for an everyday lip
F-07 Houjiiro/ Warm Brown – a deep, warm, natural brown against the skin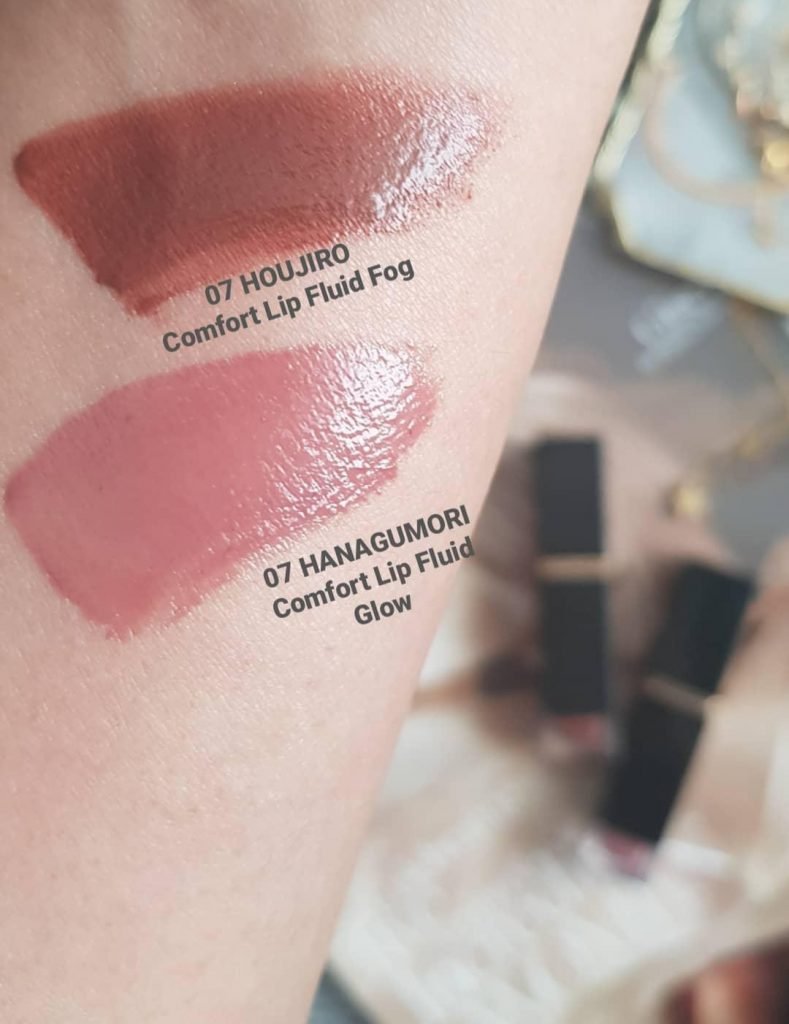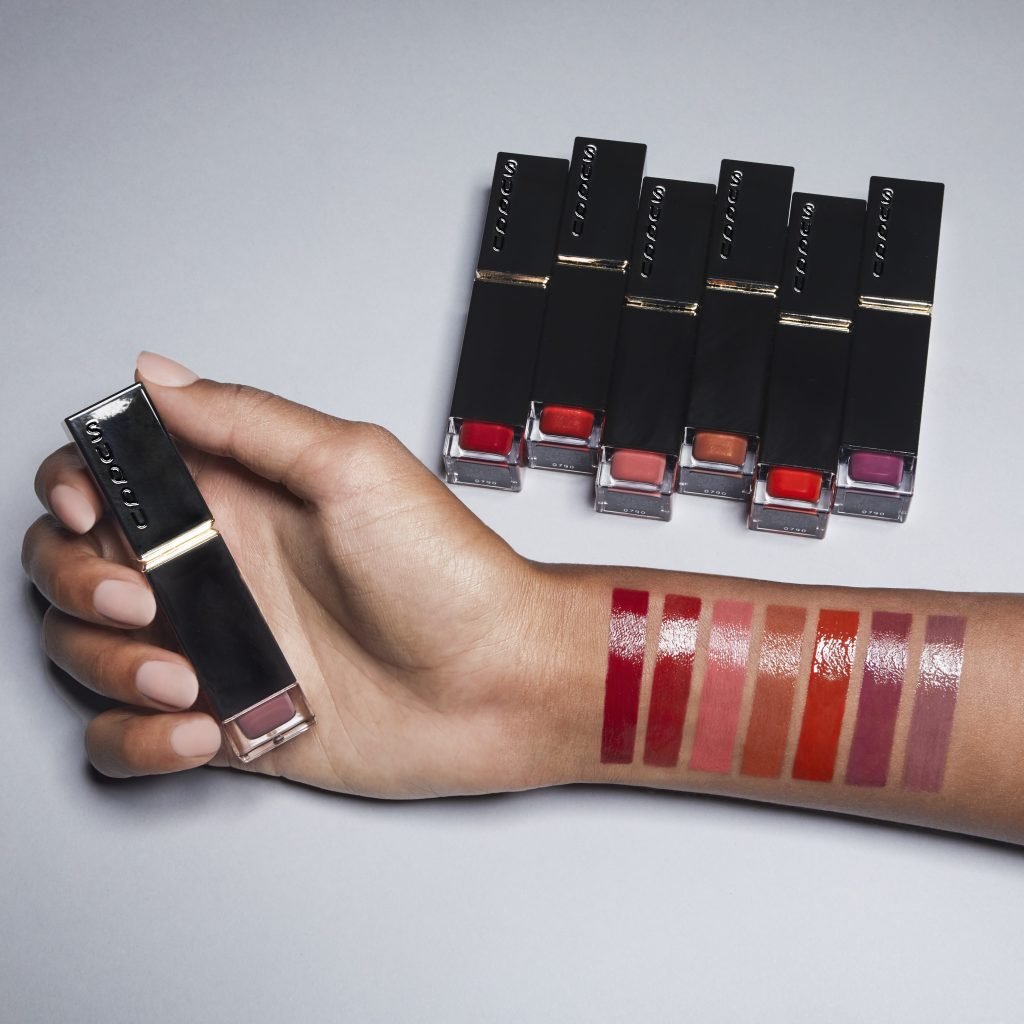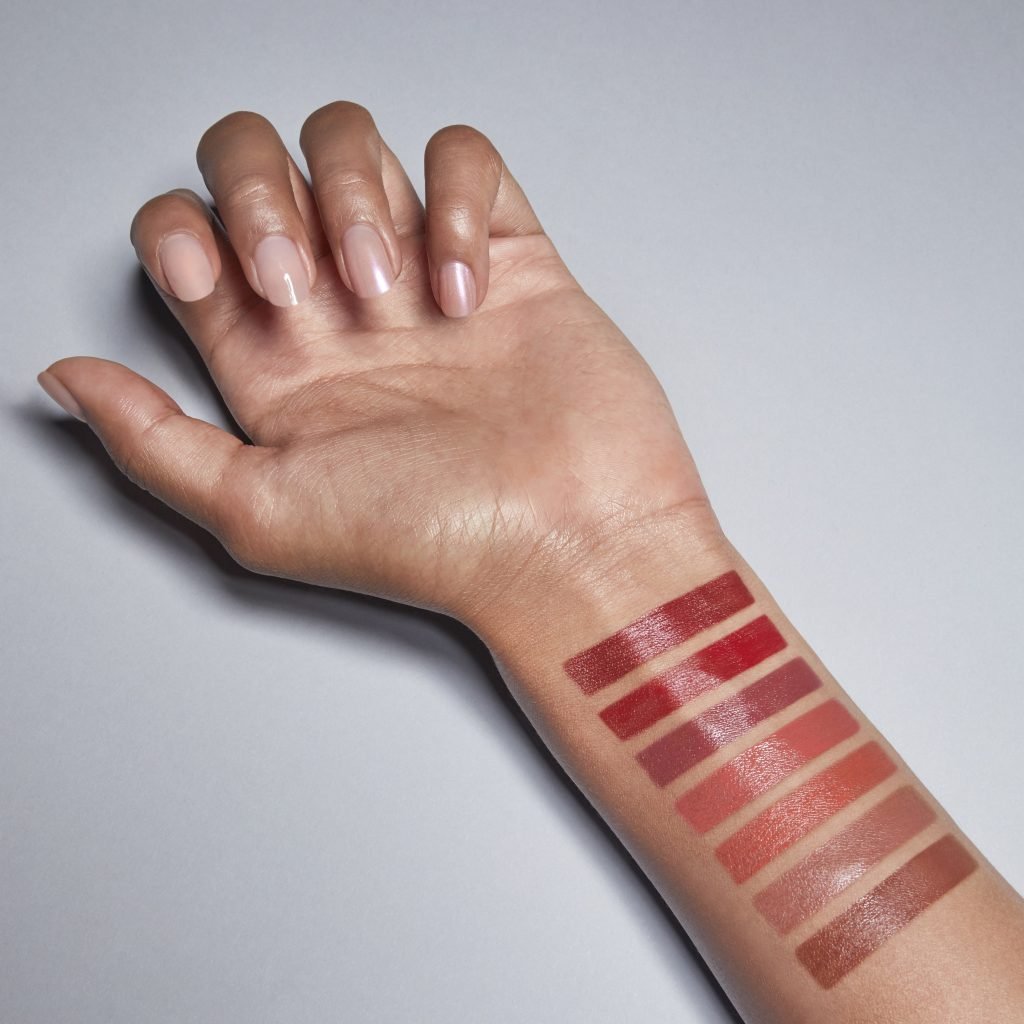 These products are available from 10th September 2020 at Liberty, Harrods, Selfridges (store and online) and Fenwick Bond Street.
Will you be picking up anything from the new Base collection or the Comfort Lip Fluid lipsticks?
Until next time, Ashh xo
*This post features PR samples for review consideration. Opinions are my own and unbiased.