Gosh Copenhagen is an innovative brand from Denmark and I feel in love with their products when I picked up a tinted lip balm from the brand few years ago. It was the BEST formula i had ever tried and it came in a beautiful slim bullet with gunmetal packaging.
Anyways on to the new bits..while some brands are still talking about their Spring Summer collection, Gosh has come out with Autumn Winter'18 collection already.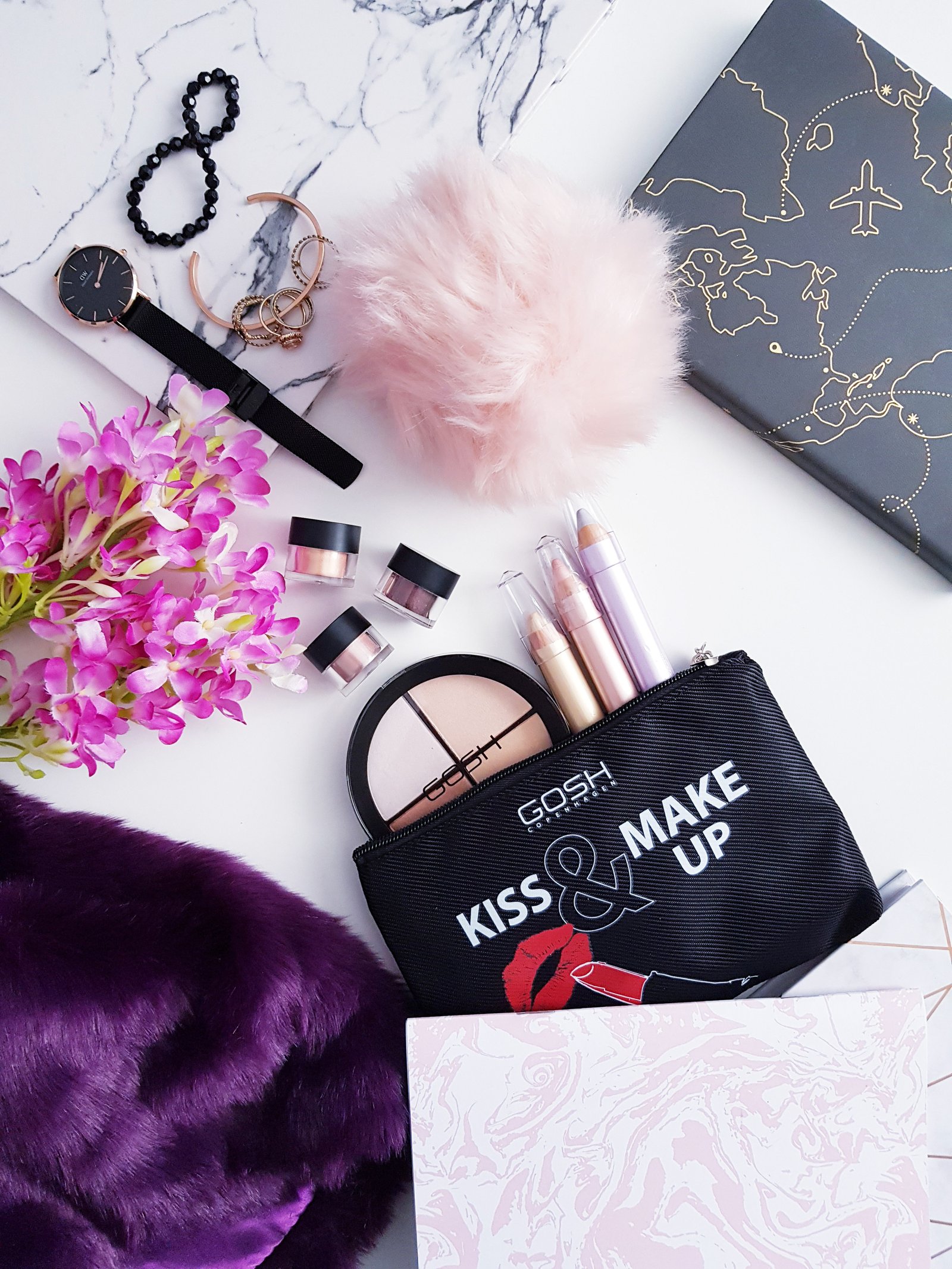 There are some beautiful shimmering multi-purpose loose pigments called Effect powder that come in small beautiful pots. These loose powder are packed with highly pigmented colours to enhance the eyes, cheeks or lips. These can be used as eyeshadow, highlighter or wherever you like! I tried these on my eyes as well as high points of cheeks and these give an almost transparent, metallic effect. The look can be intensified using more pigment. These effect powder pigments DO NOT crease on my oily lids even without any primer. The effect powders come in 6 shades and are available from Superdrug for RRP £4.99 only.
Effect Powder pigments in Low light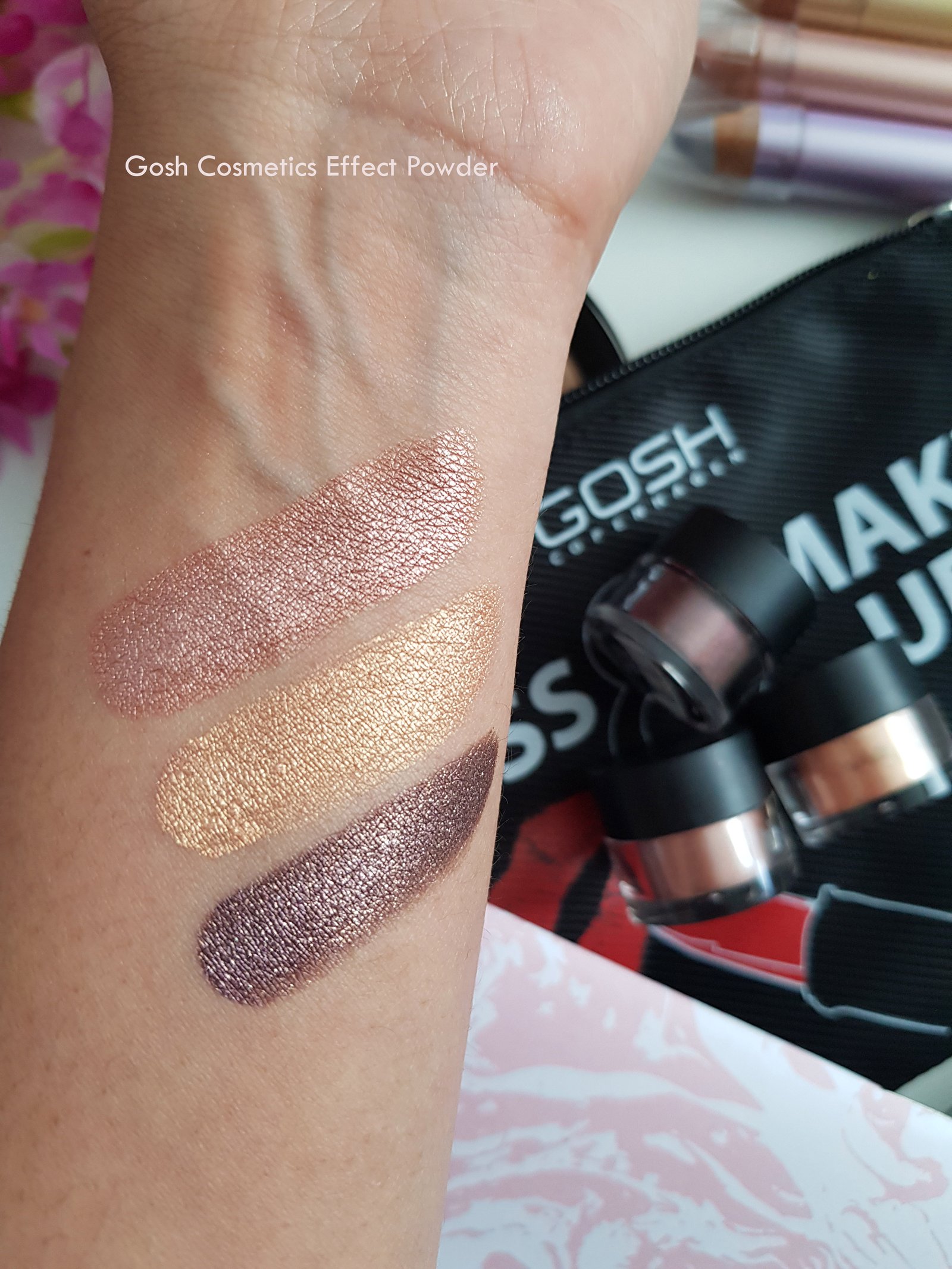 Another fancy product from Gosh is the Strobe Light chubby multi-dimensional highlighter that gives the skin an exquisite, dewy glow. These highlighter sticks are infused with microlight diffusing pigments that deliver a luminous colour effect. The texture is creamy and soft making them easy to blend. These are perfume-free and can be used on eyes, lips, face and body. The strobe light highlighters are available in 3 shades – Galactic Gold, Galactic Sunset and Galactic Light for £9.99 each.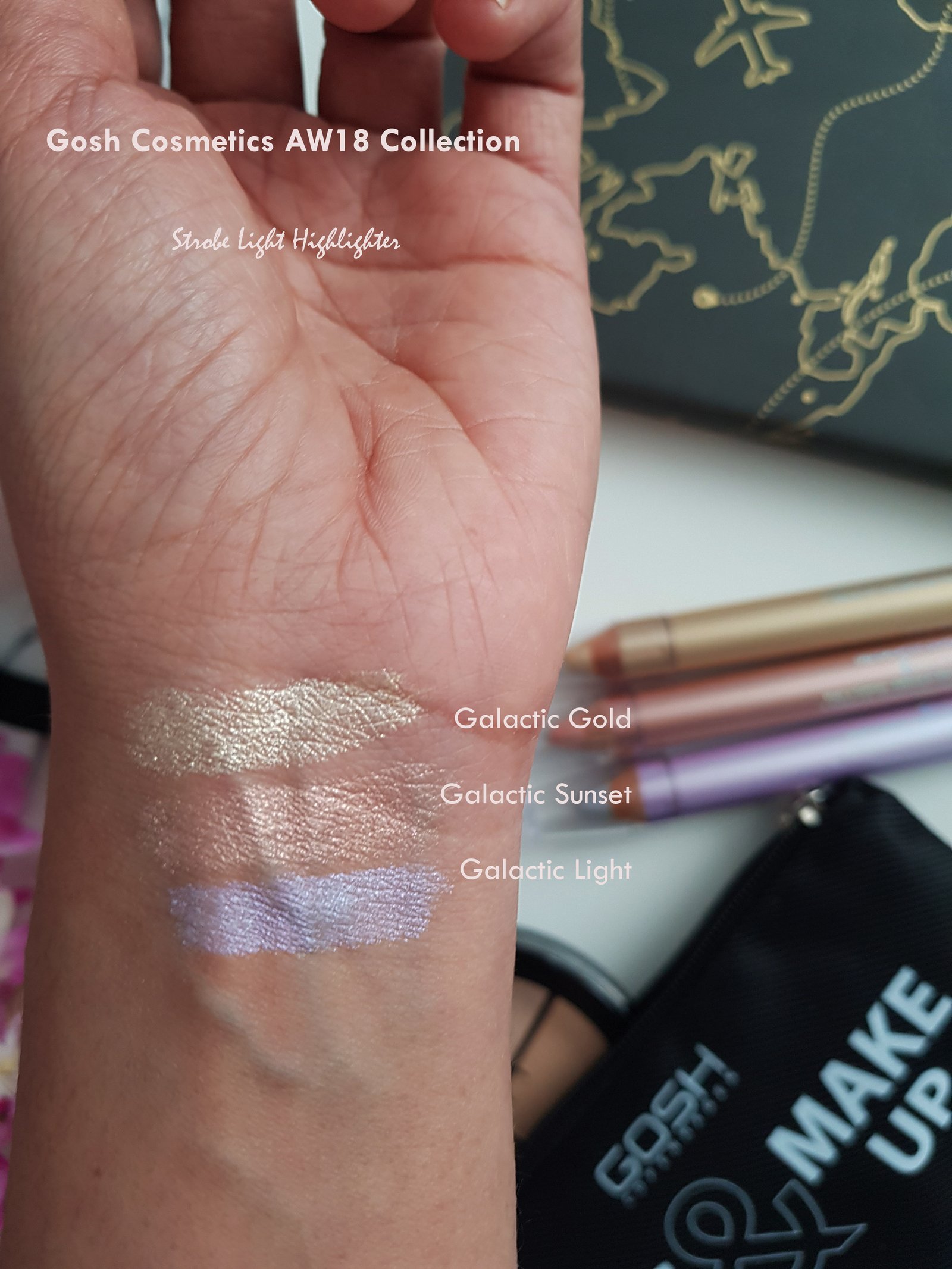 If you have tried Gosh's highlighter formula, you would love to try the new Chromatic highlight. This multi purpose duo chrome highlighter is designed to dress your skin in an illuminating veil of beautiful chromatic radiance. The highlighter enhances the complexion with a shimmery finish from reflecting pearl pigments creating a perfect radiant and luminous glow-like finish to any look.
This highlighter has 4 highly pigmented white based shades with options of pink, purple, yellow and green reflects. It is currently available in the shade 001 Rainbow for £12.99.
If you're going to get just 1 product from the collection, I suggest you should definitely get Effect Powder (the more the better!).
Until next time
Ash xo
Instagram | Bloglovin' | Twitter
*This post features PR samples and affiliated links.