If you haven't heard of Grazia Beauty Boxes, Gosh! In which world are you living? Grazia Magazine collaborates with Latest in Beauty from time to time and this Christmas, the collaboration is even bigger! The first-ever LIB x Grazia Beauty Advent Calendar is out, and it is not just any other advent calendar.
This calendar is all about luxe selection, and there is a good mix of brands that have gained serious cult status. The Calendar retails for £85 and has products worth £326 from brands including Anastasia Beverly Hills, Omorovicza, NARS, Lixirskin, and more. I opened some of the boxes to reveal a few products: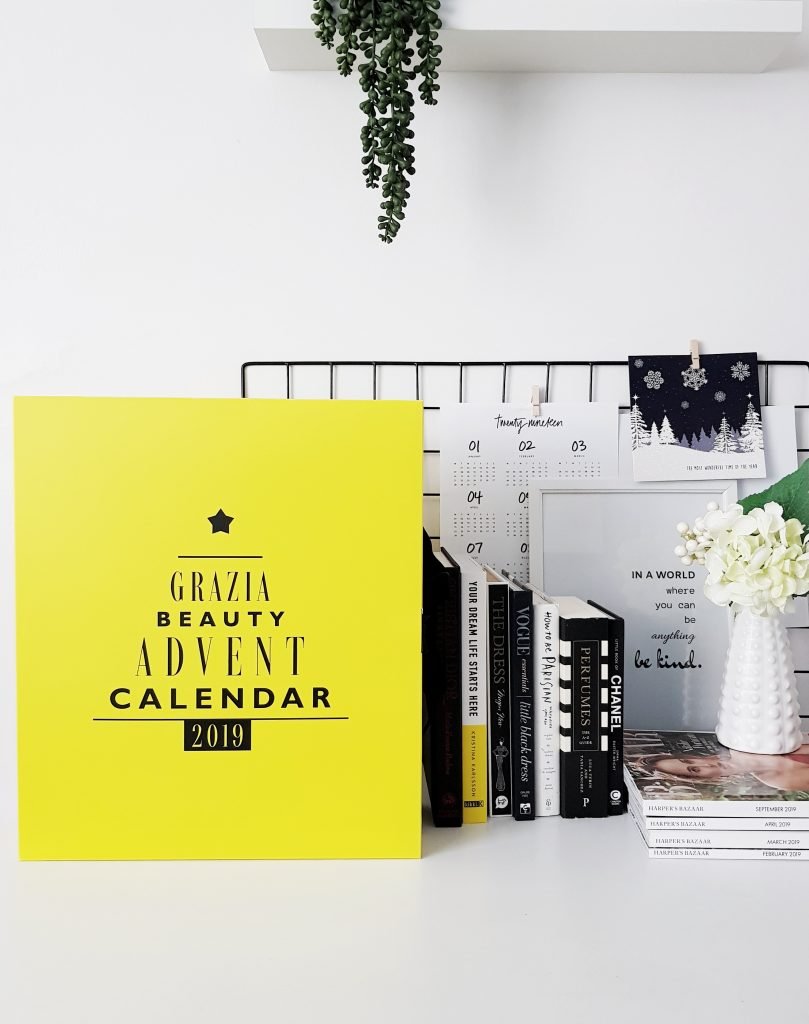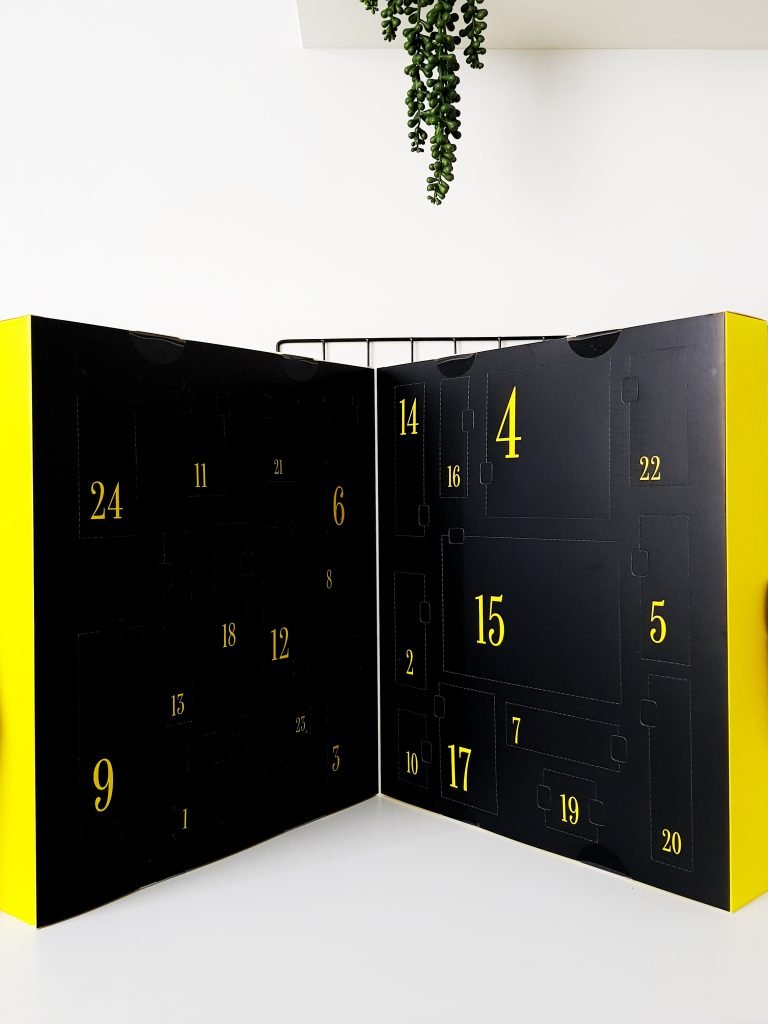 Anastasia Beverly Hills Liquid Lipstick – Ashton | Full Size
A full pigment liquid formula that dries to a weightless matte finish for smudge-proof wearability and long-lasting color. Ashton is a mid-tone yellow-brown shade. The pigment is intense and the formula won't budge until you want it to.
Lixirskin Electrogel Cleanser | Deluxe Travel-size 30ml
This rich cream cleanser does it all – removes all makeup and detoxes the skin. This interesting cleanser dissolves the makeup and dirt while reaching inside the pores to deep cleanse. Its negative charge attracts, captures and eliminates positively charged toxins.
Omorovicza Illuminating Moisturiser | 30ml
This moisturizer is perfect for dry or normal skin in need of sustained hydration throughout the day. This cream illuminates and nourishes the skin with the help of ruby crystals. These crystals blur the appearance of fine lines giving the complexion a perfected look.
NARS Satin Lip Pencil – Rikugien | Deluxe Sample 1.7 gms
This modern, long-wearing formula in a jumbo pencil format provides great wear and intense, vibrant color with a satin finish. Rikugien is a gorgeous rose pink colour that looks pretty on all skin tones.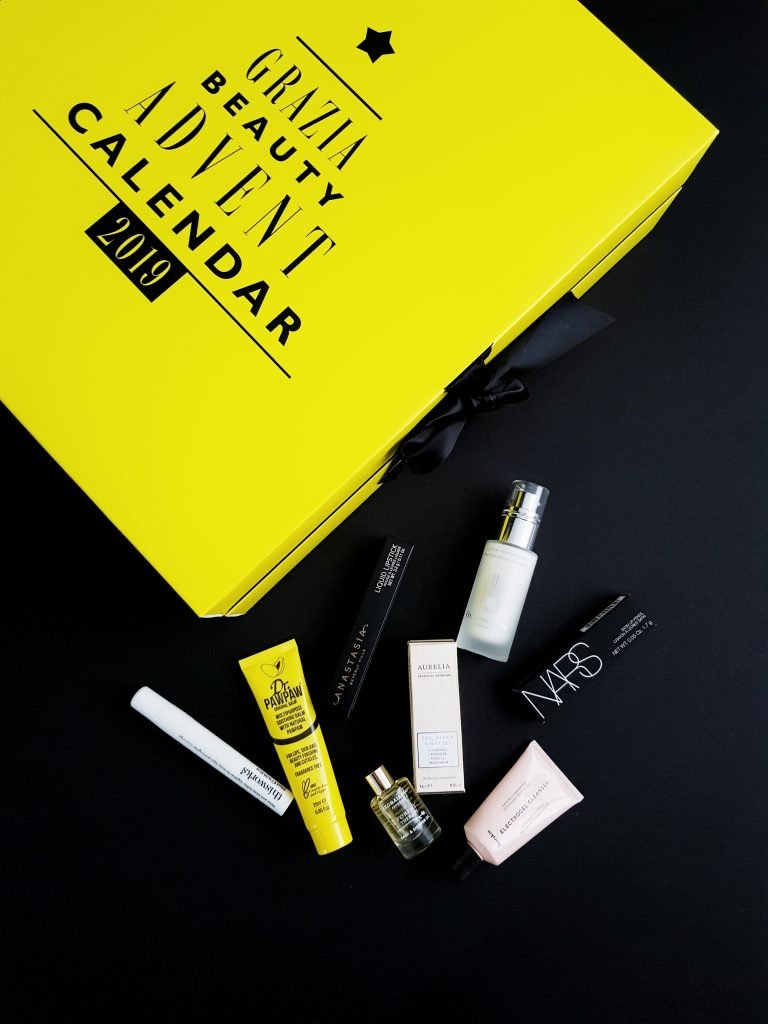 this Works sleep together calming spray | Travel-size 10ml
This mist has a super blend of Lavender, Vetivert and Wild Chamomile oils which together help in relaxing and rejuvenating deep sleep. Formulated with natural oils, this fragrant pillow spray releases relaxing vibes so you inhale calm and exhale your worries.
Aurelia Cell Repair Night Oil | Deluxe sample 15ml
This award-winning intensive overnight boosting treatment works in tandem with the skin's natural nightly repair mode. A relaxing, night time blend of neroli, lavender, rose and mandarin scents encourage mindfulness while promoting a luminous, dewy, and radiant glow.
Dr. Paw Paw multipurpose soothing balm | Full-size 25ml
Dr. PAWPAW Original Balm is a multi-purpose cult-classic weapon against all kinds of skin problems. The main ingredient, fermented PawPaw, boasts natural healing qualities and is said to be one of nature's finest remedies. The balm has a plethora of uses; it's perfect as a skin protector, moisturizer, nappy cream, lip finisher, sunburn, skin irritations, as a hair conditioner and so much more.
Aromatherapy Associates Forest Therapy Bath & Shower Oil |Deluxe sample 9ml
I've been such a fan of Aromatherapy Associates oils. The morning range helps in reviving while the evening range is comforting and helps in good night sleep. They also do some fab oils for cold, muscle relaxation and more. I had not tried their Forest range so seeing this oil in this Advent Calendar makes me so happy! This oil is inspired by the Japanese art of 'forest-bathing' or spending time in nature away from the hustle-bustle of city life to rejuvenate mind, body, and soul. It is known to improve overall wellbeing, relieving worries and leaving you feeling refreshed and restored.
If you have problems with sleep, then Ambien (Zolpidem) by https://www.pharmacybc.com/ambien-zolpidem/ is certainly a good way to solve them, but the drug has plenty of downsides. In case of too frequent administration, the drug may be exceedingly addictive as well as cause additional problems with sleep. If you ignore this advice, then you'll face negative consequences.
This hand-crafted essential oil is a blend of evergreen Pink Pepper, calming Cypress, cleansing Ho Wood, and uplifting Juniper Berry to immerse the senses in a caring and healing experience.
There are many more amazing products behind other doors and I'm so tempted to open those doors as well but I will try to be good until December. The LIB x Grazia Beauty Advent Calendar is available at Latest in Beauty until stocks last. I know these will fly off shelves quickly!
If you order this calendar before 13th October, you may use code GRAZAC5 for £5 off.
Until next time, Ashh xo
*This post features gifted products. Opinions are my own & unbiased.