Even though I love makeup so much, I have been sensible in my beauty purchases past few years. That's because I am sent some of the new launches from Beauty brands and this girl has only one face! How much makeup can I ever put on my face? Anyways, I stay less spendy throughout the year, but when the holiday season arrives, Hourglass Cosmetics releases a stunning palette. Every year it is like a custom to purchase their Limited Edition Palette and this time they released a blush quad and a palette. I opted for the Quad which is called Ambient Lighting Blush Quad – Ghost.
Hourglass powders are famous for a skin-like finish that looks beautiful not only on camera but also in real life. I have a couple of their palettes and some singles blushes, bronzers and highlighters from them and they look stunning on my skin and I'm over 30! I have tried their products on my mum who is 55+ and she looked so pretty I tell ya!
On to this palette, The packaging didn't wow me this time but it goes very well with the name Ghost which is invisible. The powders – OMG are such a beauty! I have a medium skin tone and if the makeup I put on my skin is not pigmented enough, it may not show up! I adore the shades in this little quad.
The Ambient Lighting Blush Quad by Hourglass is a collection of blushes to create your essential cheek wardrobe. Available in limited-edition ghostly translucent holiday packaging, this palette features an exclusive combination of four universally flattering hybrid blushes that combine the customised lighting effects of Ambient Lighting Powder or Strobe Powder with a spectrum of breathtakingly modern hues.
The formula fuses universally flattering Ambient Lighting Powders or Strobe Powders with vivid cheek colours, creating airy, lightweight hybrid blushes that provide seamless, soft-focus, multidimensional colour. While traditional blush tends to be flat, the Ambient Lighting Blush Collection uses Photoluminescent Technology to exhibit depth and dimension for a natural radiant finish with buildable colour. The hand-made powders are formulated using an advanced mixing technique creating the perfect balance of pigment and powder.
Shades:
– Surreal Effect
– Brilliant Nude
– Lucid Glow
– Infinite Flush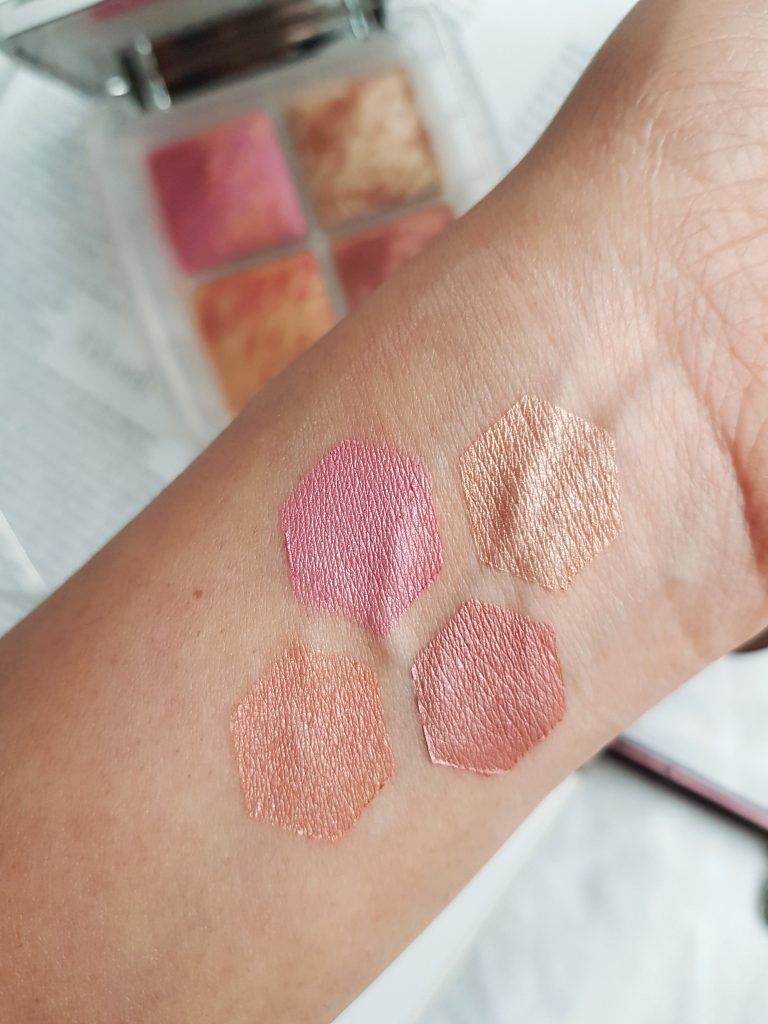 The quad is a bit smaller than I expected but it is a great one for travel and the blush brush can easily pick up pigment. The shades in this quad are absolutely beautiful. They're super pigmented and are so finely milled that they blend like a dream. These blushes don't look powdery on the skin. Longevity is about 8 hours on my skin before it starts fading which is really impressive.  This quad is definitely worth every penny!
Until next time, Ashh xo
*Purchased Product