Gucci Bloom is one of my favourite fragrances ever and when I discovered that the brand also does Hair mist from the same line, I had to have it. I have to admit this is my first hair mist and I chose a really fancy one!
About the Brand
Gucci is an Italian luxury brand of fashion and leather goods. Gucci was founded by Guccio Gucci in Florence in 1921. Nowadays, the Gucci brand is not just a star on the catwalks, but has expanded its lines to include fashion accessories as well as cosmetics and perfume. The best-known fragrances have to be Gucci Guilty for men and the romantic floral Gucci Bloom perfume for women.
A little about Gucci Bloom
I have talked about Gucci Bloom in detail on my blog before. In a nutshell, it is "Flowers in a Bottle" and is a very happy white floral fragrance. Though it is a spring and summer time fragrance but can be worn all year round and will always get you compliments. The Gucci Bloom Fragrance line has EDP, EDT, Body Lotion and Hair Mist.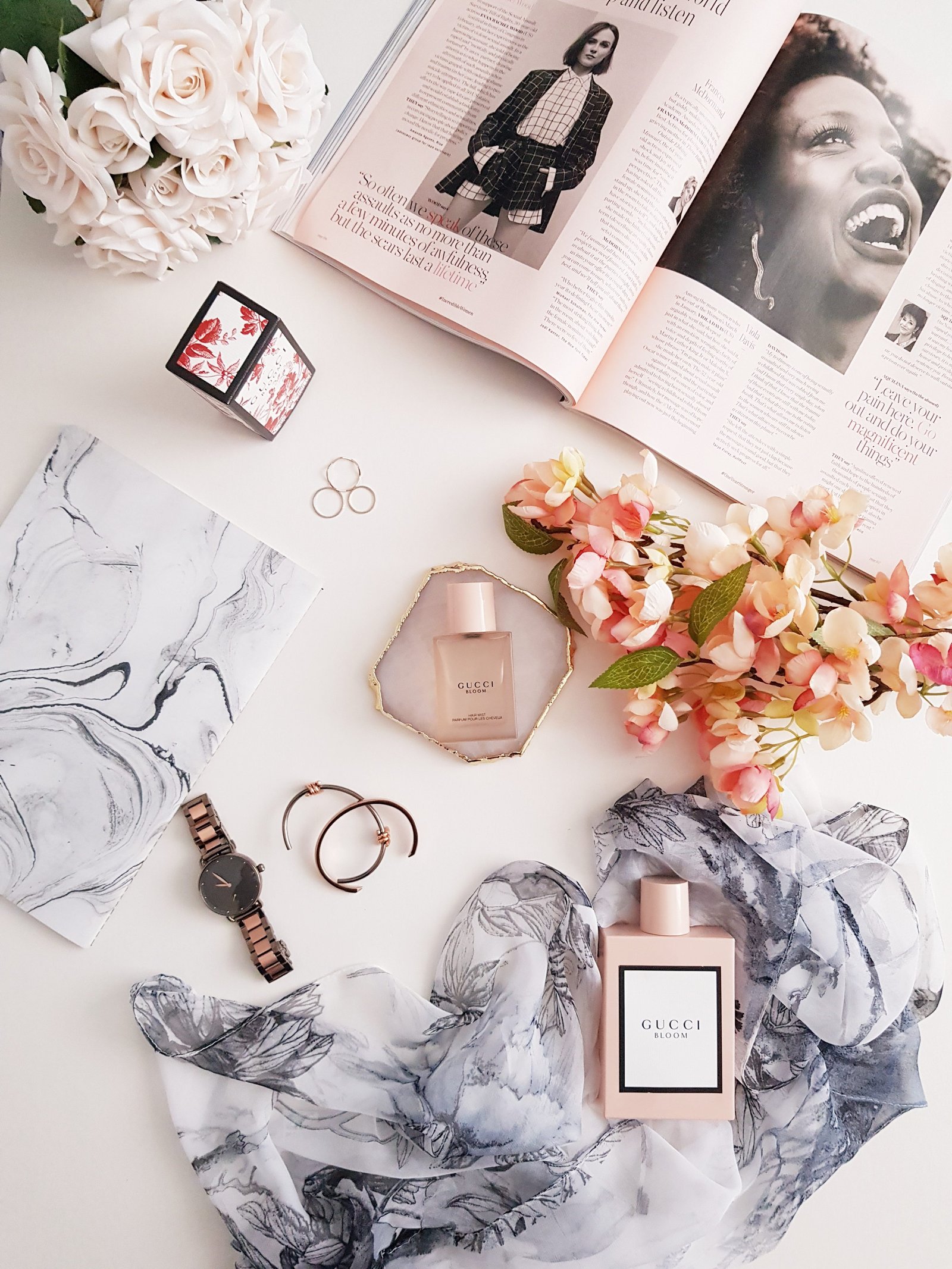 About Gucci Bloom Hair Mist
The Gucci Bloom hair mist for Women is a great complement to the perfume (launched globally in August 2017) from the same collection. It is very gentle on the hair, so you can use it several times during the day.
Gucci Bloom is presented as a lightweight hair mist that encompasses the signature fragrance: a scent designed to celebrate the authenticity, vitality and diversity of women—flourishing in a natural, expressive and individual way. Blended by master perfumer Alberto Morillas under the direction of the House's Creative Director, Gucci Bloom is created to unfold like its name, capturing the rich scent of a thriving garden filled with an abundance of flowers.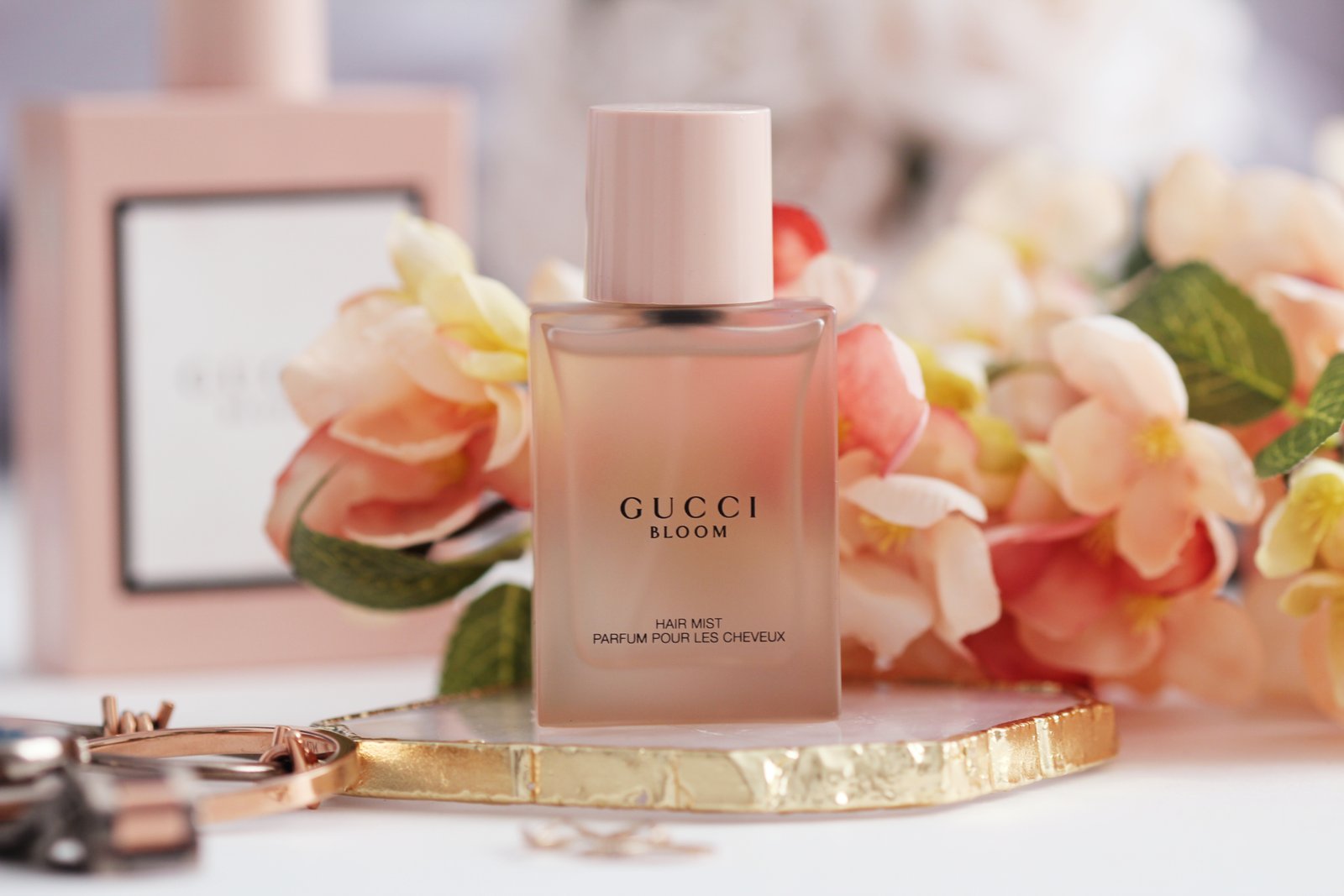 Packaging
Gucci Bloom Hair mist comes in a frosted glass bottle with a pump and pale pink lid in a shade and style similar to Bloom line. The bottle is housed in a card box with signature Gucci Bloom floral print.
Key Notes
Natural tuberose harvested from India
Jasmine bud extract, obtained through an exclusive method of co-extraction to impart a fresh green and petal scent on the skin
Rangoon Creeper, embodying the fragrance's concept and name, the slightly powdery floral scent is captured as the flower blooms from white and gradually darkens to pink, then red
Tuberose and jasmine combine with Rangoon Creeper – a unique flower discovered in South India that is being used for the first time in perfumery to create a rich fragrance that transports the wearer to an imaginary garden.
Gucci Bloom Hair mist comes in 30 ml size and can be purchased from Notino.
Overall thoughts
The hair mist can be sprayed as and when required. It has light to moderate longevity and can be topped up through out the day. It is not harsh so it won't affect quality of hair. It makes my hair smell so good..just like flowers.
Until next time
Ashh xo