Last month, I received some products from Honest Beauty – a simple clean beauty brand by the beautiful Jessica Alba. The brand is into making the products mindfully using ingredients that are honestly safe for the skin and that actually works.
Honest Beauty has been around for a while but it is now available in the UK as well. The white peach packaging is absolutely stunning and goes well with the clean beauty theme but can stain with time.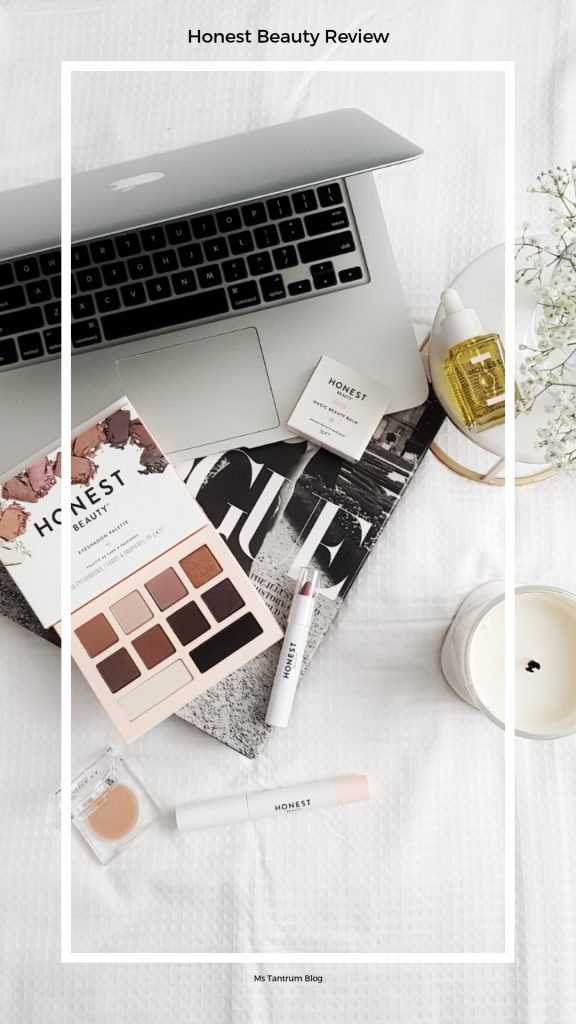 I have dry skin and love a good nourishing base before makeup. Beauty Facial Oil from Honest Beauty caught my attention. This lightweight natural facial oil replenishes moisture-depleted skin. The beauty facial oil has a blend of pure seed and fruit oils like avocado and apricot kernel that help nourish skin and restore moisture. Rose, Ylang Ylang and Clove Oils give this silky formula its subtle, natural scent while benefitting the skin with their goodness as well. This oil makes the skin radiant, smoother and luminous. The oil can be used am or pm but I like to use it during the day especially for prepping my skin for makeup.
Magic Beauty Balm is an award-winning product from the brand and is made with a blend of fruit and botanical oils. This multi-purpose balm soothes and softens the lips, cuticles and dry spells everywhere. This is one all-rounder kind of product that you can just throw in your bag for emergencies. It is not a unique product but it is good to know that it is made from the plant oils and is safe compared to other similar products available in the market.
On to the Everything Eyeshadow Palette, This palette OMG maybe THE PALETTE for you as it can easily help you seamlessly transition from day to evening look. The pigment is just incredible and these eyeshadows blend like a dream. I do not need eyeshadow primer with these. I like the neutral colour selection here and a mix of mattes and silky shimmers. There is a good size mirror in the palette making it suitable for travel as well. I LOVE this.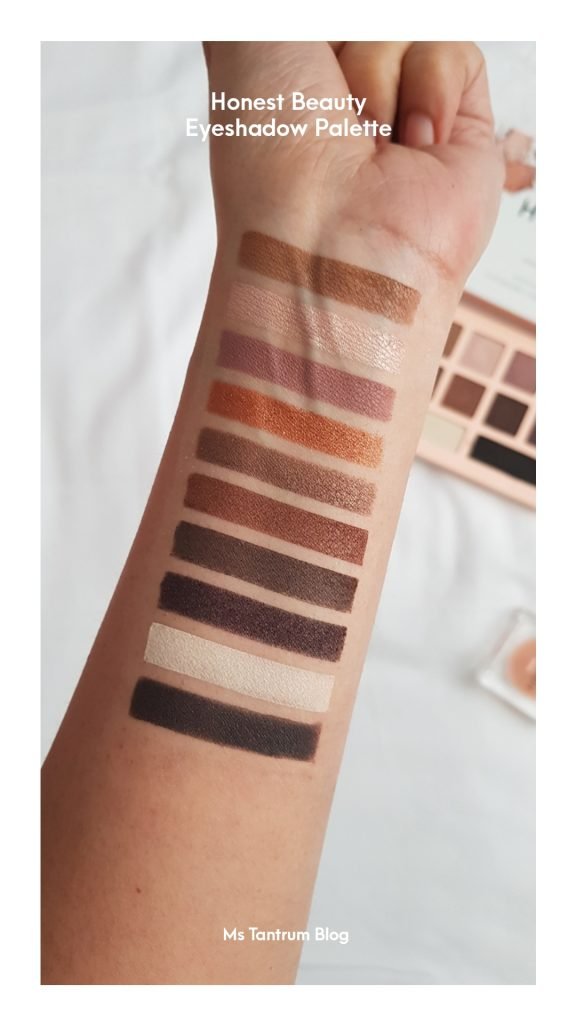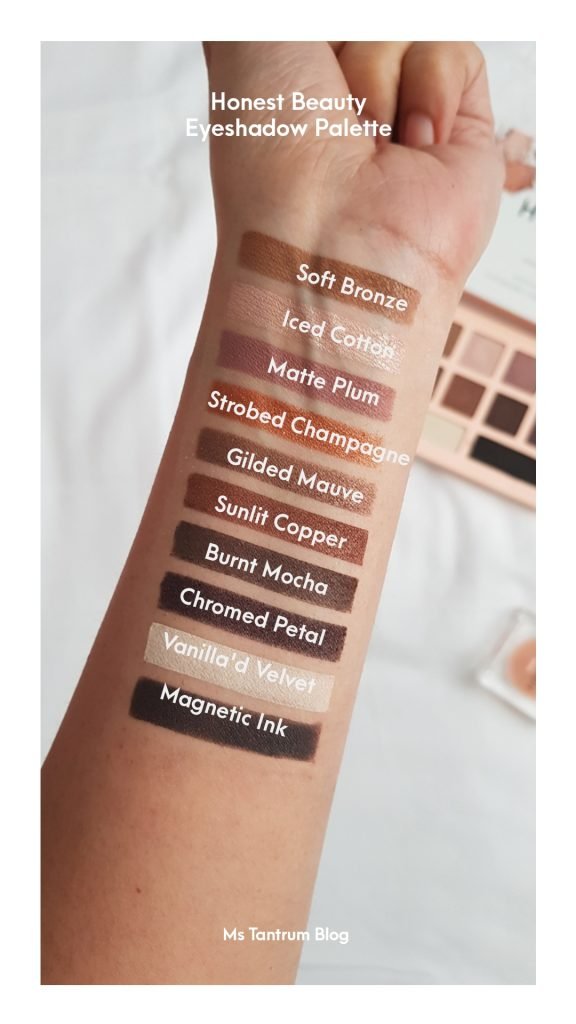 I personally do not go for lash primers just to avoid searching for any extra product while getting ready but if primer and mascara come as one single product, I do not mind. Honest Beauty Extreme Length Mascara + Primer come in one single packaging where there is a primer on one end while mascara on the other (Brilliant, Love that!). Another reason to love this primer mascara is the final result. This product separates my lashes and gives them a good length. I am not a fake lashes person so a good mascara is a must for me and I am loving this one!
On to the last product, I tried the Sheer Lip Crayon which is my absolute fave out of all and that's because I use it every day now. This is the easiest to wear lip product for me that smoothes any lines on my lips. Thanks to the conditioning blend of coconut oil, murumuru and shea butters, this moisture-locking lip crayon brings serious colour and low-key shine to the lips. The pigment is not very sheer..i think you can say it is on the medium side. I have the shade Rose and it comes in 8 juicy shades. I will be picking more lip products from the brand.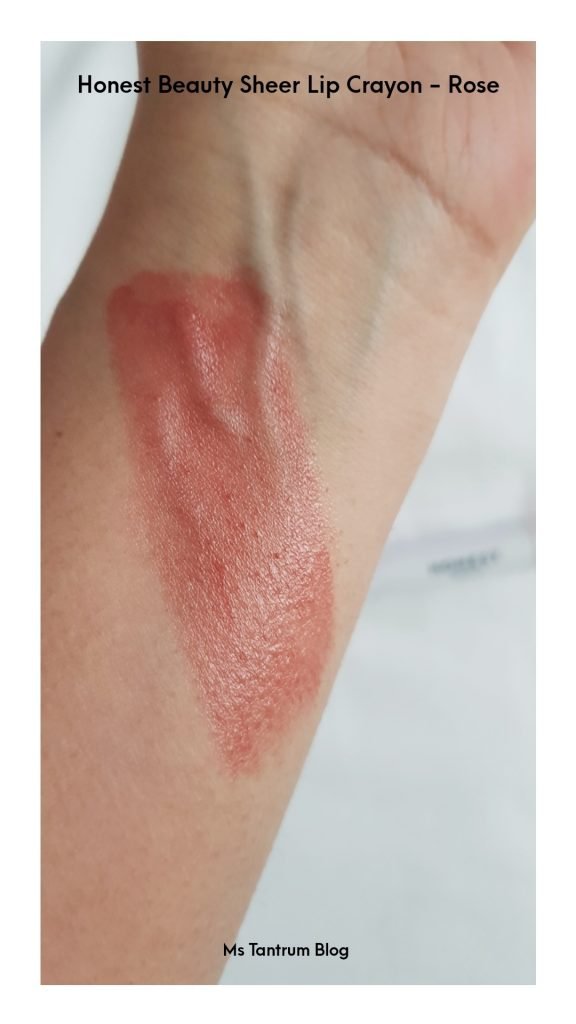 So far, I'm really loving the products I received. The Sheer Lip Crayon is my absolute fave and I couldn't stop using it since last month. The mascara is a good one to try and you will love the length it promises. The eyeshadow palette is a beaut! It transforms a day time desk look to a sultry evening look seamlessly. I like the facial oil as a nourishing prep step for makeup but haven't tried it in my PM routine yet but it is a beautiful oil. The Beauty Balm is nice-to-have but not a must-have product in my opinion.
Until next time, Ashh xo