If I did Best of Beauty on my blog, there is no chance I'd miss Fragrances. If you're a regular reader, you'd know how much I love trying new fragrances and I have a good selection as well. Last year I tried a variety of fragrances from affordable to high-end designers as well as Niche brands. These are the fragrances, I have been reaching out for most last year. Some of these were purchased while others were gifted over the past few years.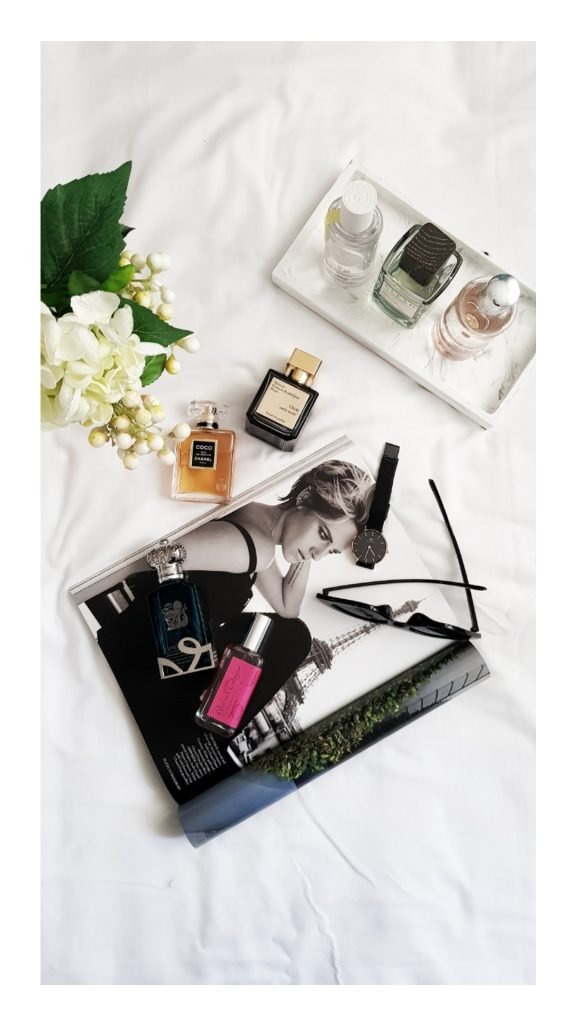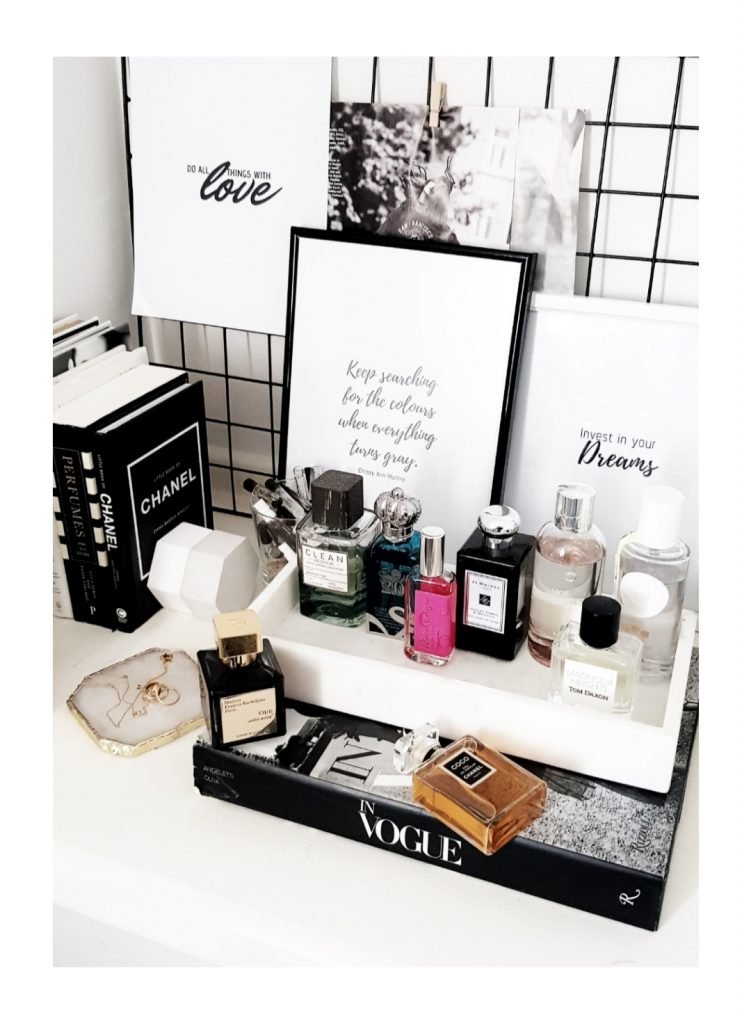 Summer in a Bottle
Atelier Cologne Pacific Lime (Tropical Vibes)
Think of coconut, palm trees, and pina colada! This fragrance will transport you to a tropical beach-side holiday and believe me you will get tonnes of compliments every time you wear this! This fragrance is all about bright sparkling lime with coconut that lifts up the mood refreshing the memories of an exotic beach holiday. I love wearing this in summer but also use to layer it with some other fragrance in winters. This is a versatile choice and is a good one to have in your fragrance wardrobe.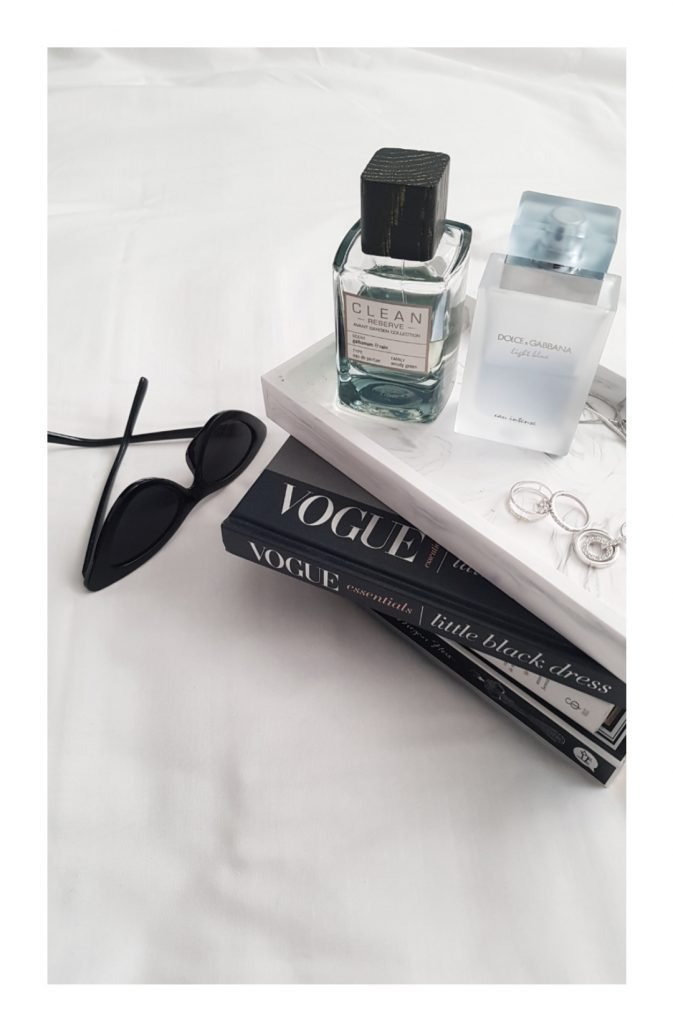 Dolce & Gabbana Light Blue Intense (Cool Dive in Ocean vibes)
This fragrance will remind you of aftershave toner for men. This fragrance has that burst of cool ocean vibes. This is great for high heat days. Though it is a fruity and floral perfume, it sits beautifully in a cool category option. This is one of those clean smelling scents that complement a basic white T-shirt look. From bright lemon to crisp apple and delicate florals drying to musky and woody side, this fragrance is just beautiful.
Mood for Oud
Maison Francis Kurkdjian Oud Satin Mood Extrait de Parfum (Sophisticated Formal setting – I'm the Boss Vibes)
This oriental woody offering from MFK is a bestseller for good reasons. First of all, I haven't smelt any oud fragrance creamier and smoother than this one. This is rich and smooth like a posh wine. Rose plays a big role here and oud not so much. For me, its a blast of seductive Turkish rose and oud in the background and a touch of vanilla. Reminds me of cotton candy too but not too sweet. Because the fragrance is very well blended and smooth, you easily get the creaminess and softness of such deep fragrance. This is a sensual, alluring, seductive fragrance that will turn heads. This unisex fragrance is perfect for the formal posh settings particularly evenings.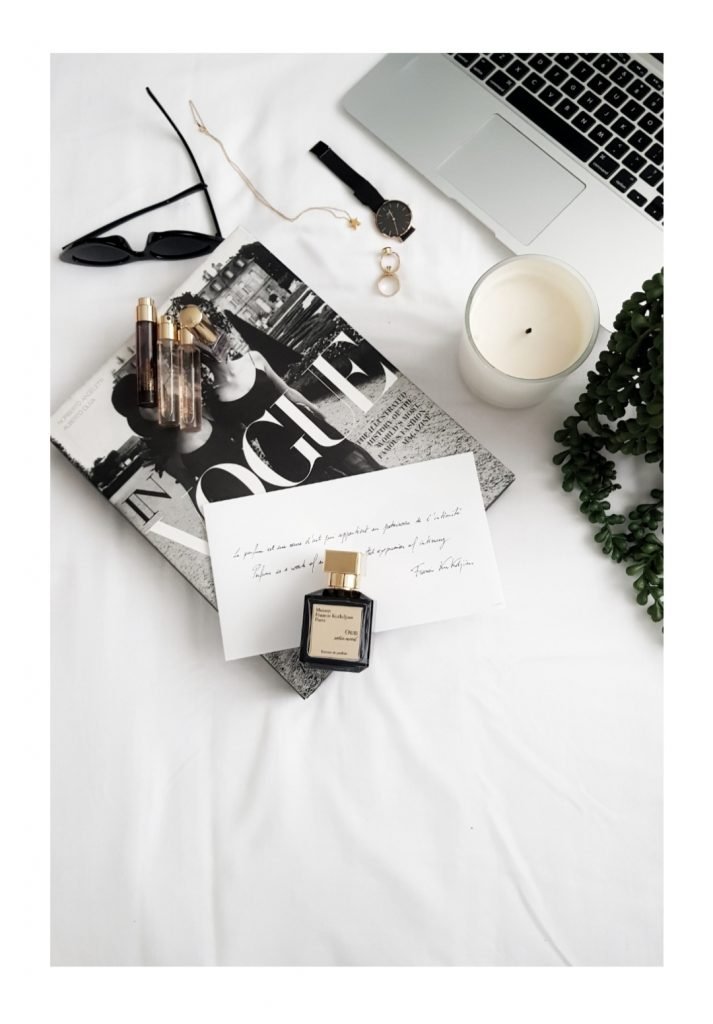 Swiss Arabian Shaghaf Oud (Inexpensive Oud Bouquet)
This is another beautiful Rose Oud Fragrance and is a close dupe for Lancome's Oud Bouquet. This fragrance smells expensive for the price. This is not a complex fragrance but it is very well blended. This is a floral oriental fragrance with an opening of saffron which smells slightly dry but immediately the rose notes take over. Oud is not the main player here but has a supporting role. Imagine Rose notes are laced with Oud. Vanilla and Praline are in the base along with Oud and gives an interesting twist to the fragrance. Rose, Vanilla, and Praline together make this Oud fragrance wearable for women.
Love for Gourmand
Atelier Cologne Cafe Tuberosa (A blast of creamy coffee)
Atelier Cologne created this wonderfully beautiful fragrance that I could not stop wearing last year. This is a fantastic gourmand floral, deliciously spicy fragrance for cold evenings – perfect for autumn and winter. Intensity is somewhere between moderate to strong. Longevity is impressive (I also spritz it on my clothes) and it lasts all day/night. It leaves a trail of coffee notes in the air – very comforting and cozy. A great pick for date nights with a partner you love and trust – Your significant other will be all over you, I tell ya! This is one of my top 5 cold weather fragrances that get me many compliments and I cannot recommend this enough.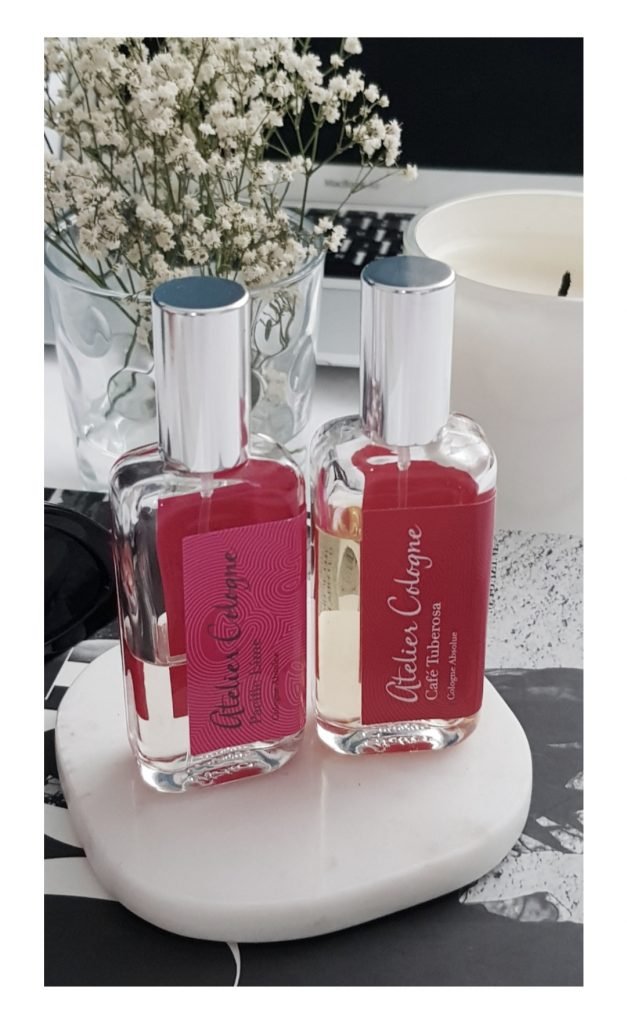 Floral Delicacy
Clive Christian 20 Iconic Feminine (Sophisticated dressed-up situation fragrance)
20 Iconic has an alluring character with delicate Damask rose notes which are beautifully laced with dense honey and rich saffron to add depth to the composition. This is an irresistibly sumptuous Amber Floral fragrance perfect for special occasions like red carpet events, fancy dinner dates or as a wedding fragrance. I would not wear this fragrance casually rather this is a regally 'dressed-up occasion' kind of fragrance where you want to stand out from the crowd – a head-turner and a true compliment-getter!
Jo Malone Jasmine Sambac & Marigold ( Creamy Floral vibes – transports me to India)
This is a special fragrance for me. The first whiff of this fragrance took me back to my childhood and transported me to India. Those fresh jasmine and marigold flowers with the early morning dew…Ah just gorgeous!! At first whiff, you smell the sharp notes of fresh Mogra, flowery, yet effervescent and green. This is surrounded by a periphery of creamy warmth, like a fresh flower wrapped in cashmere. Jasmine is laced with the warm and sweet notes of vanilla, adding richness to the fragrance. The creamy cloud of this cologne is very refined and versatile. Over the day, the fragrance becomes warmer and richer, until it fades into a powdery softness. This floral scent has a strong projection and impressive longevity.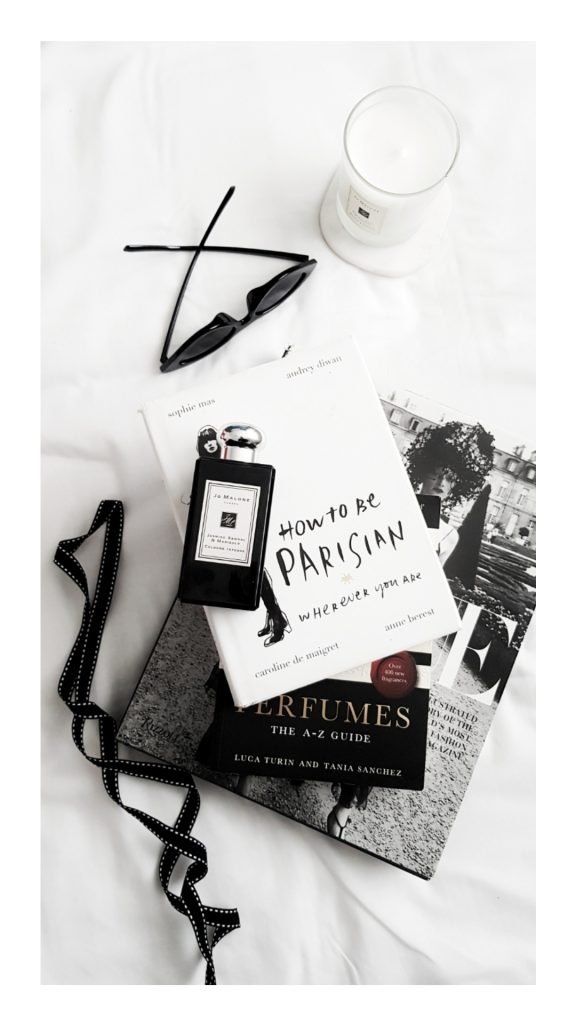 Tom Daxon Magnolia Heights (Creamy Magnolia Delight – Romantic setting)
This fragrance gives a perception of a magnolia tree in full bloom. Magnolia flower oil's delicate, green, fruity facets are enhanced by gardenia and jasmine sambac, while ylang ylang and cedarwood recreate its cream-like petals. Magnolia Heights is a fresh, green and very creamy petal fragrance. It has a smooth opening and boasts a strong character (yet not overwhelming). Magnolia flowers are intriguing because they have a lot of that waxy, white floral goodness but they also have a strong citrus profile, boasting a strong lemon character that is refreshing and sharp. Projection and longevity are impressive. As it develops it becomes warmer, creamier and softer. Though this is a springtime fragrance, it can be worn throughout the year. Overall it is a happy fragrance that will uplift the mood and cheer you up.
Powdery Softness
Molton Brown Suede Orris (Sophisticated Modern Powdery Vibes)
This is a fresh, weightless and modern fragrance that is airy and sensual – not overwhelming on the senses. While Orris is considered very old-school in the fragrance world, this modern take on orris completely changed my perception of powdery fragrances. This is light, airy, modern and sophisticated – perfect for a date night or for brides. The fragrance lasts well and is a compliment-getter. EDP version of this fragrance has been launched this month. I can't wait to share that with you on my blog soon.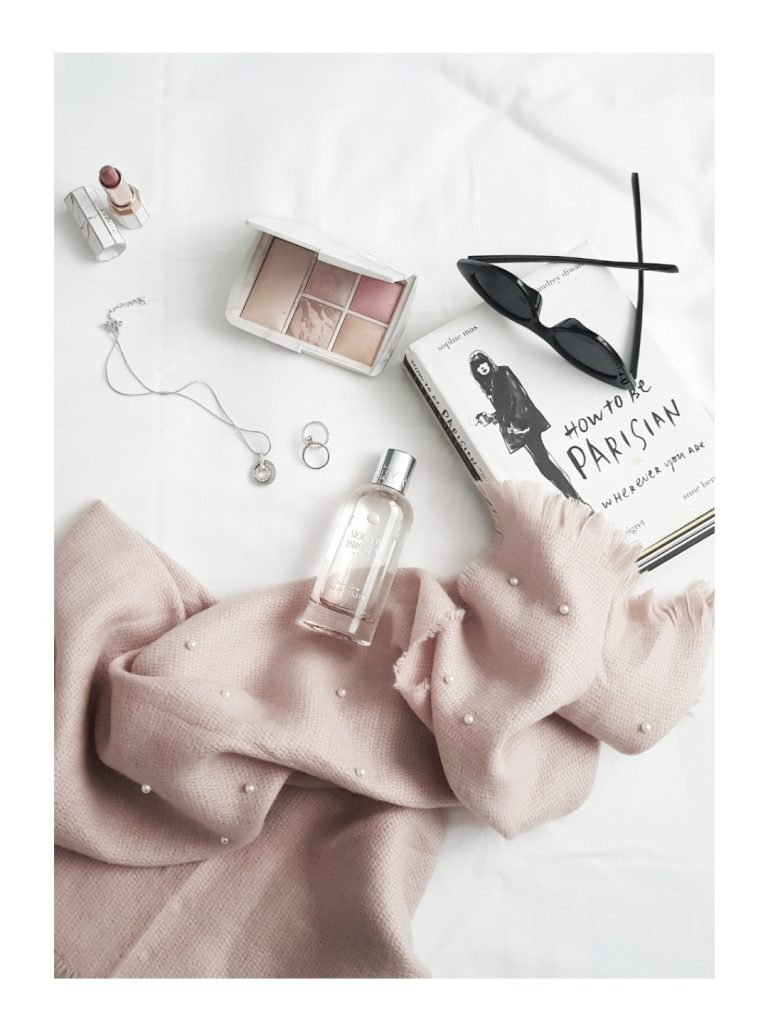 Spicy Richness
Coco by Chanel (Oriental Spicy Richness)
This fragrance is associated with sophisticated mature women. I'm in my thirties and in absolute love with this one. It does possess a lot of the elements like ones in flirty fragrances like vanilla, florals but it also has spices and leather quality to it. It is a very refined bold fragrance – a big opening with plushness and calms down after a while and improves. Once Coco calms down, it is the most beautiful fragrance and a compliment-getter. This sillage is heavy and very noticeable. The longevity is impressive as you can expect with strong fragrances and this is very long-lasting so don't overspray it!
All year round Fragrances
Clean Reserve Avant Garden Collection – Galbanum & Rain (Green Woody)
This is a woody green fragrance that includes top notes of Sichuan pepper and star anise; middle notes of incense and galbanum; and base notes of white moss, clearwood, patchouli, vetiver Haiti and cedarwood. Each Clean Reserve fragrance is created with sustainable ingredients from France. The fragrances are formulated to be vegan, cruelty-free and free of phthalates, preserva­tives, gluten, and artificial dyes. Avant Garden Collection has 6 fragrances and each fragrance is comprised of two unlikely notes where together they make a magical, beautiful fragrance that has never before been experienced. With an incredible performance, this fragrance works beautifully in any season throughout the year but I particularly love it in spring & summer.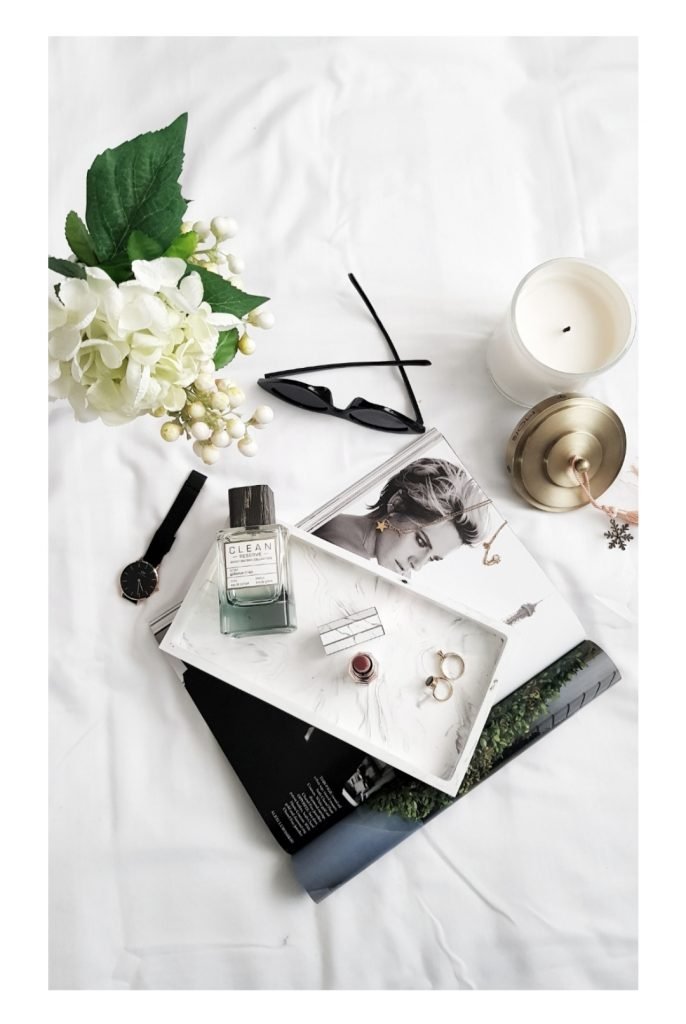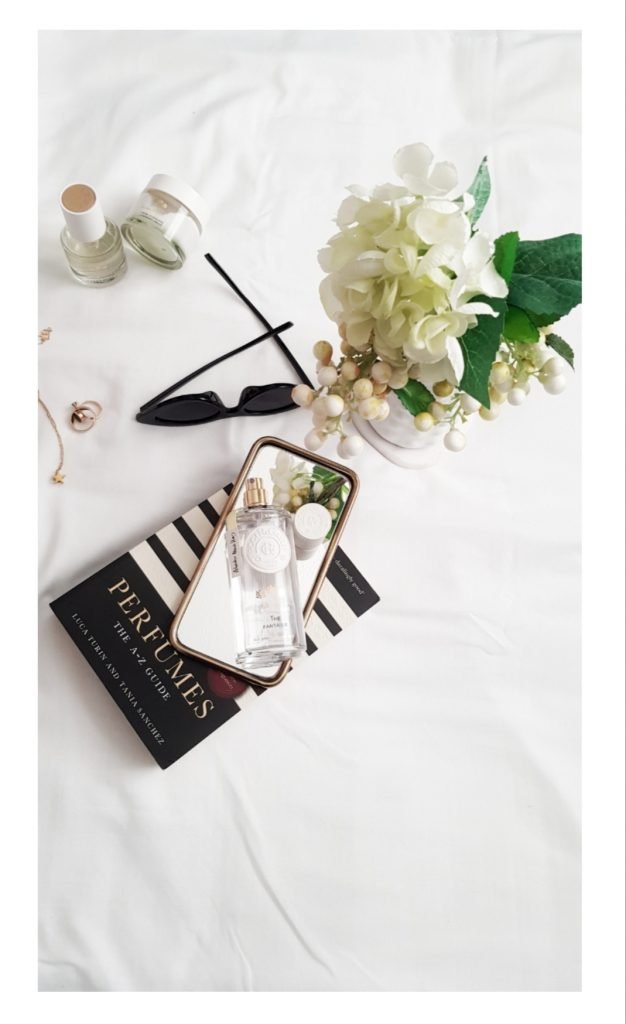 Roger & Gallet Extrait de Cologne – The Fantaisie (Tea Brightness)
Master Perfumer Alberto Morillas drew from his love of citrus to create The Fantaisie. This Cologne is blended with a comforting mix of musky yet fresh black Tea extract, warm sweet Benjoin Resinoid, Santal Extract, and precious distilled spicy and revitalizing essences of Cardamom Coriander, Clary Sage and Earthy Vetiver. The fragrance is beautiful for any season and has a fantastic performance.
Have you tried any of the fragrances above? Do we share any faves? Let me know in the comments below.
Until next time, Ashh xo
*This post features both gifted and purchased fragrances. Opinions are my own and unbiased.