We all have our safe go-to skincare brands which we like to use every single day and after falling in love with Institut Esthederm's suncream over the summer, I had to try more from the brand. I learned that this Fall, the brand is releasing new products in the INTENSIVE range so it was the perfect time to add new products to my routine.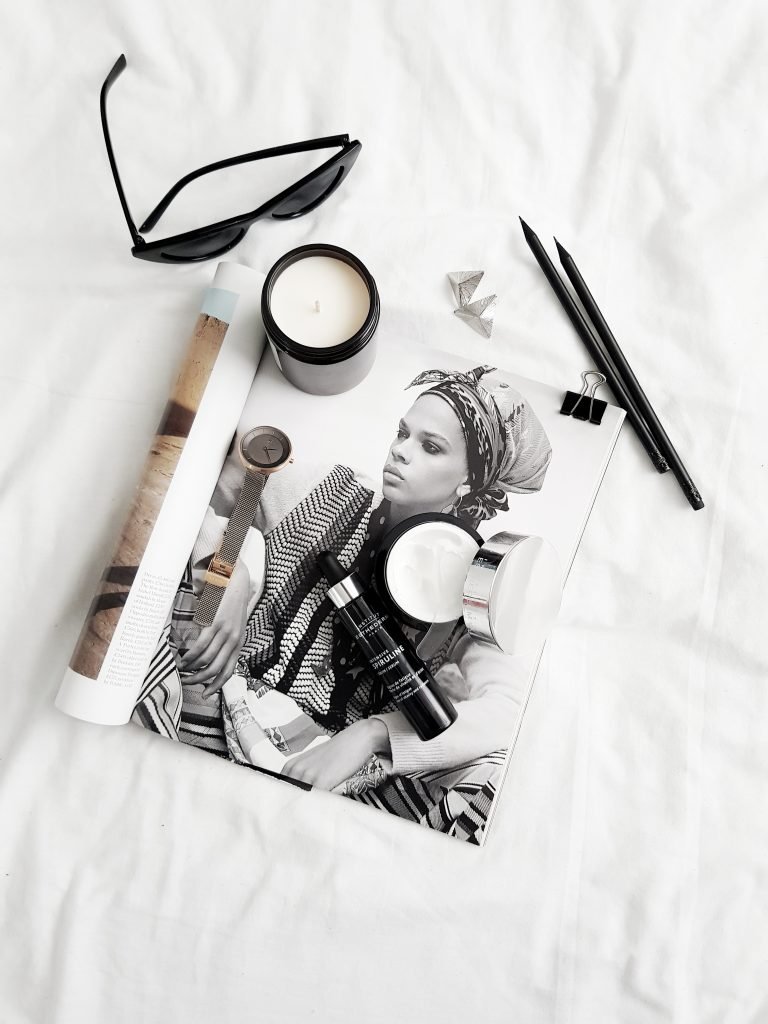 SPIRULINA is a blue micro-algae that has existed in the world for 3 billion years and contains 220 nutritious ingredients necessary for life. It is the ideal solution for tired, dull skin. I have dry, dull and sensitive skin so I was keen on trying this range.
Esthederm's Intensive Spiruline Serum | £64 is suitable for all skin types specially mature skin. It fights the devitalized and tired skin. The serum improves the skin's tone and enhances its radiance and brightness, for a targeted "mesa-like" effect. This serum:
removes signs of fatigue
hydrates and nourishes effectively
restores skin elasticity
helps remove signs of skin ageing
Used alone: This treatment is ideal for men, oily skin and in the summer.
For optimal results, use over a two-month period.
The serum has water-like consistency and gets absorbed into the skin so quickly. It does have a scent but isn't overpowering in my opinion. My sensitive skin has been enjoying this so far!
The Institut Esthederm Intensive Spiruline Cream | £64 is a revitalizing cream with a high concentration of spirulina to revitalize tired lack-lustre skin.
Nourishes and fortifies the skin
Provides tired and lifeless skin with all the elements essential to cellular metabolism, including trace elements, mineral salts, and vitamins. 
Regenerates: helps prevent cellular aging and combat skin sagging. 
Restores radiance: softens signs of fatigue and stress to restore the complexion's tone and freshness
This moisturiser can be used day or night and if used over serum from the same range will provide the best results. This cream reduces signs of fatigue, regenerates and nourishes the skin, and restores radiance and softness for a targeted "meso-like" effect.
Suggested use:
Tired and dull complexion caused by fatigue
Smoking
Post-pregnancy
Post-weight loss
Festive time
Both products are suitable for all skin types and can be used at any age starting from early 20's. These products have perfume so if you have sensitive skin, I would suggest doing a patch test. I also see Alcohol in the ingredients list but I have used this range for about 3 weeks continuously and I didn't find it drying or uncomfortable on my sensitive skin. My skin was clear and there is a noticeable brightness.
Until next time, Ashh xo
*This post features PR Samples. Opinions are my own & unbiased.