Keratosis pilaris (KP) is very common and may be present in half the population. It is a completely harmless skin condition. It affects 50-70% of adolescents and approximately 40% of adults. Keratosis pilaris appears when extra keratin accumulates in the hair follicles. This usually starts in childhood and becomes more obvious during adolescence and in adulthood.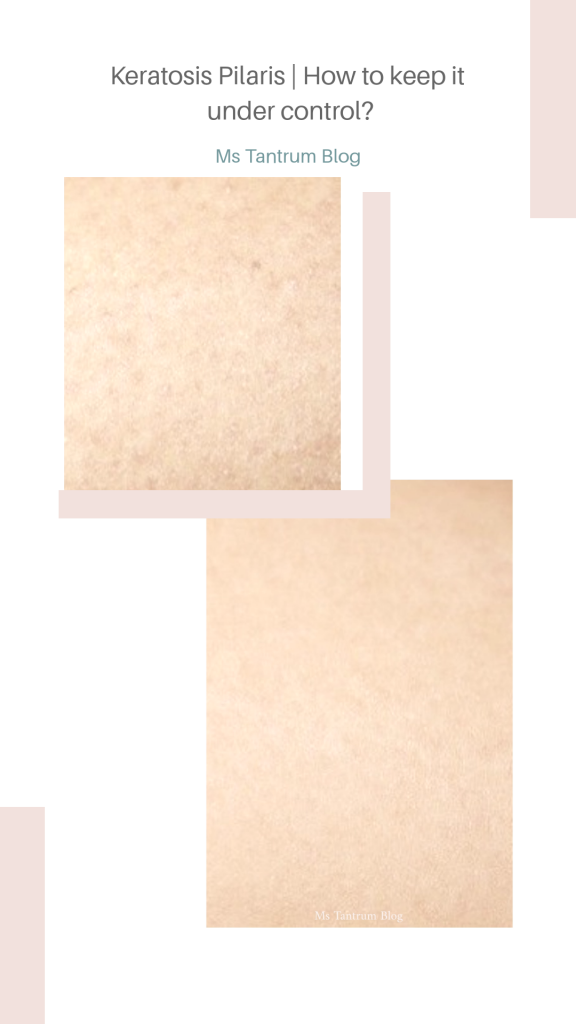 What causes keratosis pilaris?
Causes of keratosis pilaris are not fully understood but it is genetic in more than half those affected with it. Keratosis pilaris is harmless and is not infectious but can cause emotional discomfort, https://neurofitnessfoundation.org/amoxil-treat-infections/.
Is keratosis pilaris hereditary?
It is usually found in more than one member of a family. The way it is inherited varies from family to family, but it often fits into an 'autosomal dominant' pattern; this means that there will be a 1 in 2 chance that each child of an affected parent will inherit the condition. My brother and I have got KP but my Dad and my grand mother have had eczema and mild KP :(.
What are the symptoms of keratosis pilaris?
Some people find their keratosis pilaris looks unattractive. The skin feels rough, dry and appears as though it has permanent goose bumps. Occasionally keratosis pilaris is itchy.
I have already shared how discomforting it has been for me for so many years when I could not wear sleeveless blouses or shorts during summers. It definitely affected my confidence and gave me less choices when it comes to fashion. But I'm glad it is not the case anymore.
Can KP be cured?
If you are dealing with Keratosis Pilaris, you might have googled the popular question 'How to cure this problem?'. Well, sorry to burst your bubble, but there are no real "cures" when it comes to KP, because it's something that's simply part of your DNA.
How to keep KP under control?
Keratosis Pilaris is a condition which cannot be treated completely and once you have your fundamentals clear, the expectations can be real. There are treatments or products that can help keeping the condition in control and improve the skin temporarily. Regular use of such topical treatments can keep KP under control.
Emollients (moisturisers) can be of benefit. Creams containing salicylic acid, lactic acid and/or urea are more effective than emollients and can be purchased over the counter or obtained on prescription from the doctor.
Technically, acids, like AHAs and BHAs, are the quickest, most effective way of dealing with KP. I personally LOVE products from Ameliorate. I have been using their products from late last year and cannot recommend them enough for quick and safe treatment.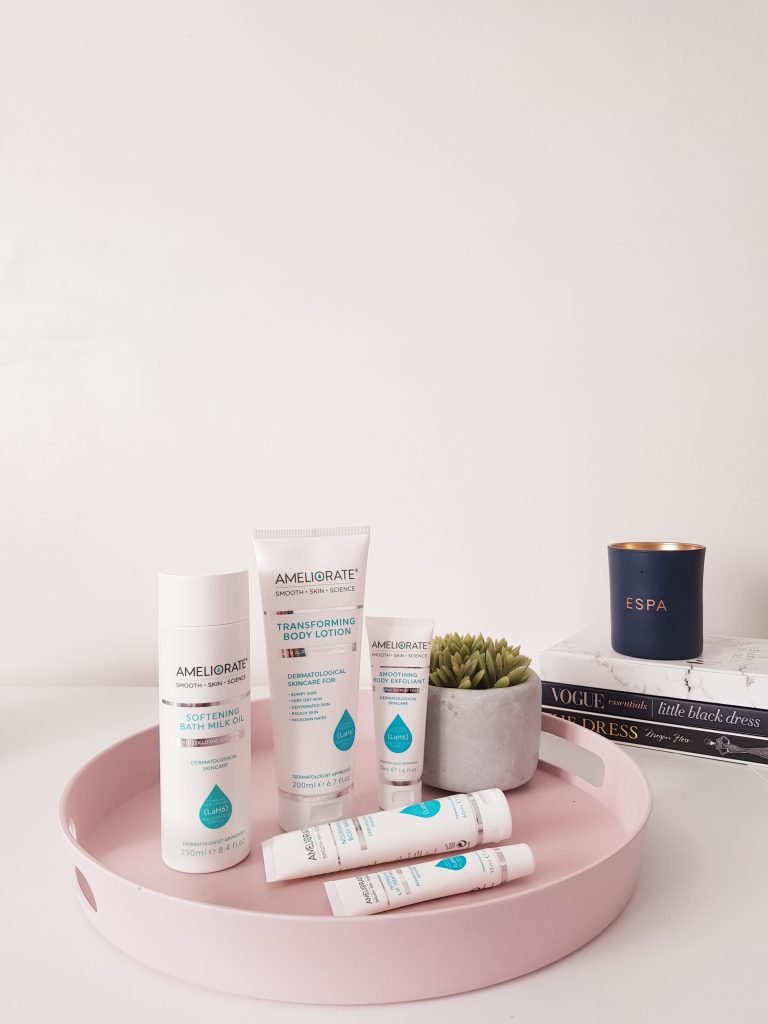 Ameliorate Softening Bath Milk Oil has AHA, LaH6, Sweet Almond Oil, Colloidal Oats as well as Starflower and Camelina Flower Omega Oils. This is a rich and creamy formulation for an indulgent milky bath that leaves skin soft, smooth and supremely hydrated. The bath milk is designed to attract and lock in moisture which is what needed for KP skin. The Bath Milk is Suitable for all skin types including dry and sensitive skin. It instantly comforts dehydrated skin, intensely hydrates, retains moisture in the skin whilst bathing, respects and maintains the skin's natural lipid barrier and smooths the skin.
If bath milk oil is not your cup of tea, you may try Nourishing Body Wash with Omega Oil Therapy. This body wash gently cleanses, protects and replenishes natural moisture in your skin. The soap-free formula along with Skin Hydration Complex LaH6 nourishes and conditions skin without stripping its natural moisture.
Smoothing Body Exfoliant gently encourages simultaneous exfoliation above and within the skin's surface to make sure bumpy skin and ingrown hairs are also removed. This exfoliant contains biodegradable microdermabrasion granules that are combined with Lactic Acid, a naturally occuring AHA to speed up skin's surface renewal. The exfoliant also contain LaH6 skin hydrating complex that instantly sloughs away dead skin cells, hydrates and encourages new healthy skin cells to the surface. In general, skin is left feeling softer, smoother and more comfortable. Texture of skin is visibly improved.
Transforming Body Lotion with Alpha Hydroxy Therapy is perfect for bumpy, very dry and dehydrated skin. It also helps with ingrown hairs and rough skin. Transforming body Lotion resurfaces and intensely hydrates the uppermost layers of the skin. The lotion has optimum levels of Lactic acid – a naturally occurring AHA that exfoliates and renews surface skin cells whilst drawing moisture to the skin. Hydrating Sweet Almond Oil softens and protects the skin, enhancing its natural moisture barrier. The lotion removes dead skin cells, unblocks hair follicles, promotes surface skin cell renewal, resurfaces rough, dry, bumpy texture, intensely hydrates as well as softens, smoothes and conditions the skin.
I am also glad that some of my readers tried Ameliorate products after my recommendation few months back and they saw drastic improvement in their skin. I love it when I get feedback like this, it is just so rewarding!
If you are dealing with KP, please share your thoughts/any point I might have missed. Which products do you like to use and do they work for you?
Until next time, Ashh xo
*The purpose of this post is mainly education on Keratosis Pilaris condition and to share which products have helped my skin.
**The post features PR samples but opinions are my own. This post has been shared after few months of regular use of products as a test on KP skin.