Tom Daxon is a young British Fragrance brand- A brainchild of Tom Daxon Bowers who in his 20's created his very own fragrance line. But fragrance and cosmetics run in the family; his mother – Creative Director of Molton Brown for 30 years 'would often give me new shower gels to try, fragrances to sniff. These early scented experiences gave me a deep-seated love of fragrance", says Tom. So it was no surprise that by his mid-twenties, Tom Daxon created some really beautiful signature fragrances.
Tom Daxon is very much the vision of the brand, taking inspiration from individual ingredients to create beautiful fragrances boasting the best synthetic and natural materials around. Each essential oil is blended in Grasse by renowned perfumers Jacques and Carla Chabertand then matured in England for at least six weeks before being bottled to encourage a greater depth of aroma.
Magnolia Heights is a Unisex/shared fragrance from Tom Daxon. The fragrance was launched in 2016. It is inspired by "endless magnolia lined avenues." Perfect for spring time (but can be worn all round the year). This delicate fragrance is blended with fruity Gardenia that's balanced by earthy Jasmine Sambac and Green Violet Leaf. Exotic Ylang Ylang, crisp Cedarwood and a hint of Musk round out this velvety smooth scent.
Packaging: When it comes to Niche fragrances, every detail matter! All perfumes from the brand are housed in a classic, minimal and architectural bottle – very Chanel-isque and Chic. The outer box also speaks luxury as it comes with organza ribbon detail.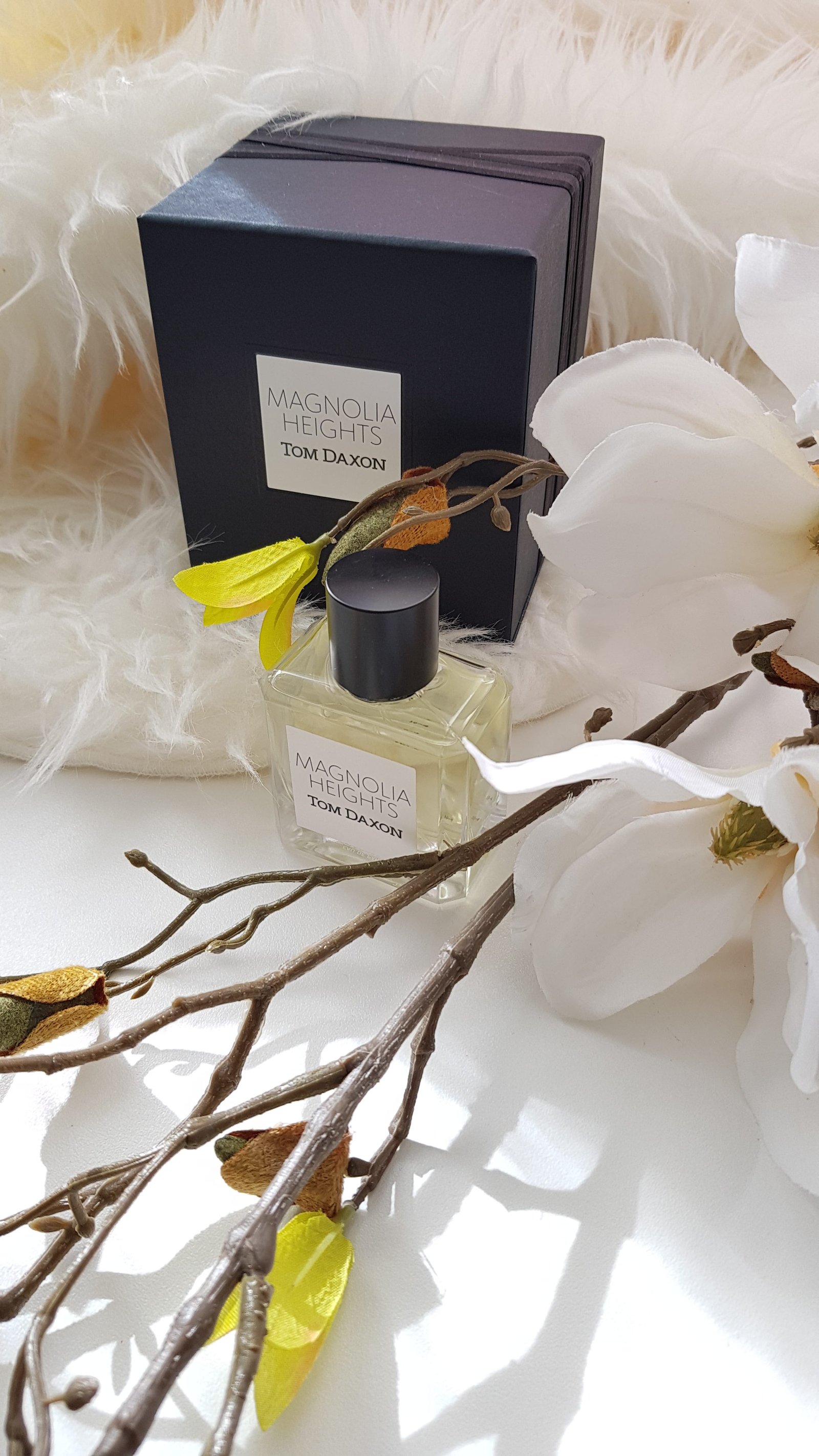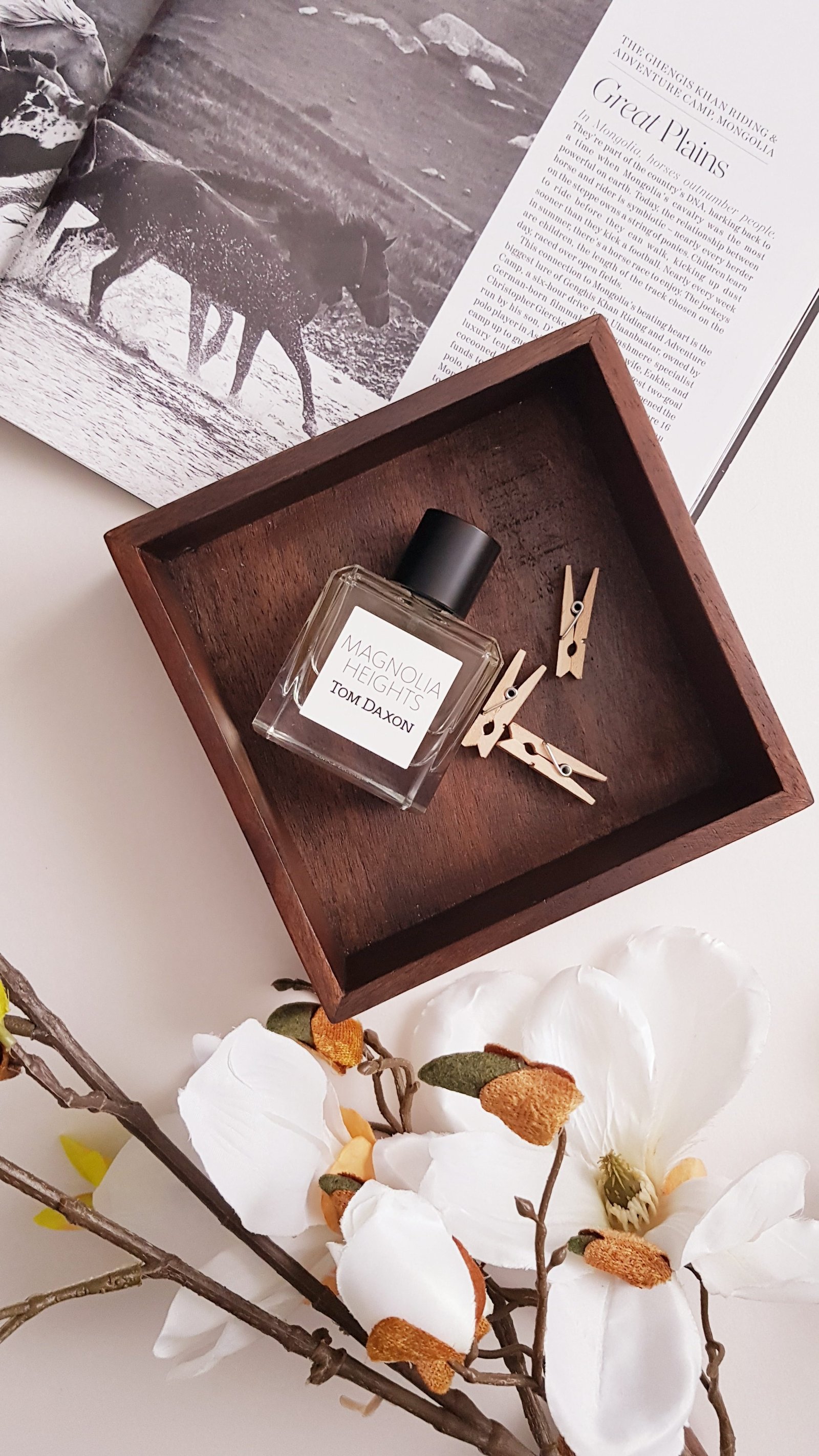 Notes:
Top Notes
Gardenia, Green Violet Leaf, Ylang Ylang
Heart Notes
Magnolia, Jasmine Sambac
Base Notes
Cedarwood, Silken Musks
The fragrance gives a perception of a magnolia tree in full bloom. Magnolia flower oil's delicate, green, fruity facets are enhanced by gardenia and jasmine sambac, while ylang ylang and cedarwood recreate its cream like petals.
The fragrance comes in 50 ml & 100 ml which retail from £105 and £155 respectively. Tom Daxon Magnolia Heights can be purchased from Tom Daxon and approved retailers like Net-a-Porter, Liberty London, Harvey Nichols, Fabled Beauty Co.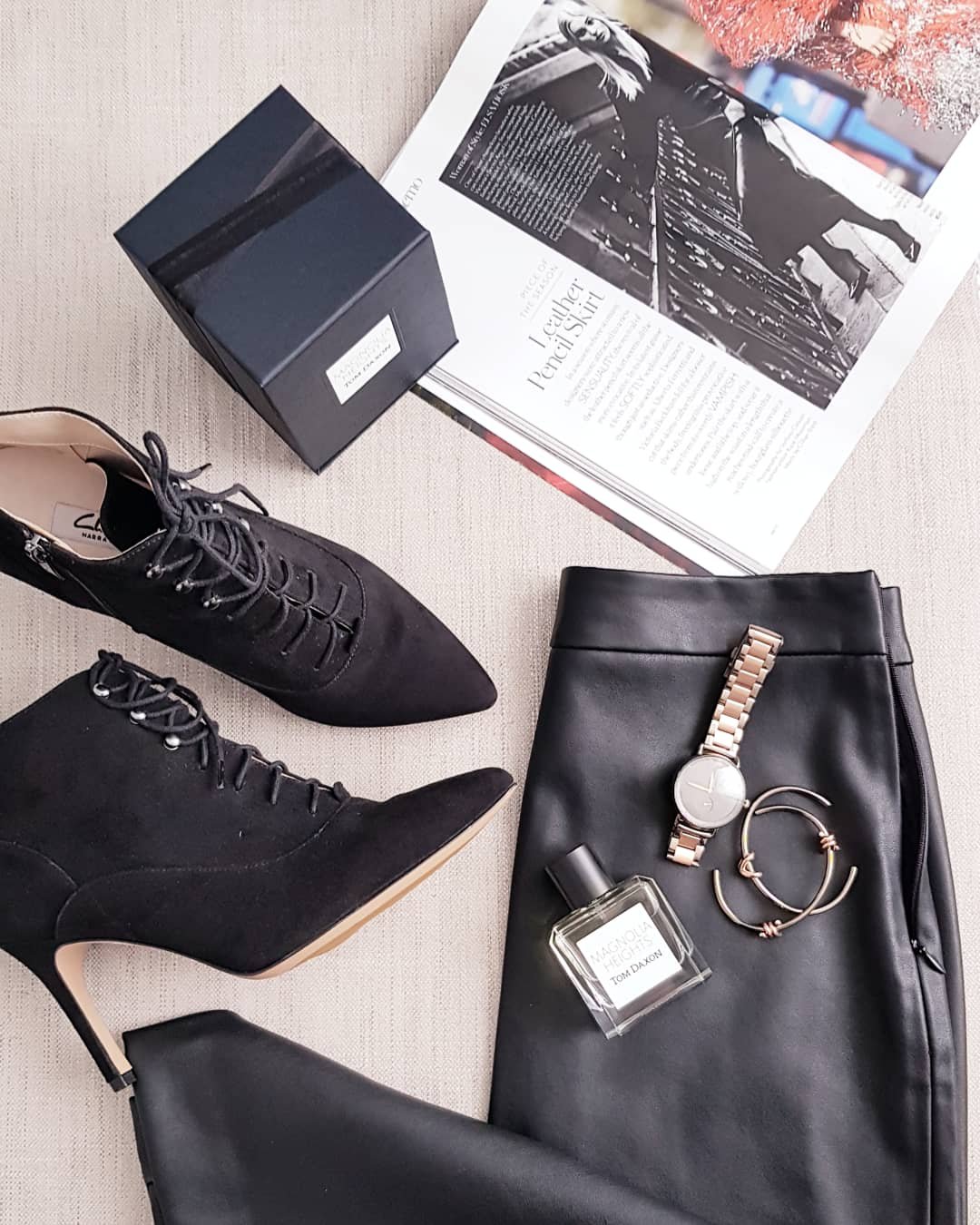 Overall Thoughts: Magnolia Heights is fresh, green and very creamy petal fragrance. It has a smooth opening and boasts a strong character (yet not overwhelming). Magnolia flowers are intriguing because they have a lot of that waxy, white floral goodness but they also have a strong citrus profile, boasting a strong lemon character that is refreshing and sharp. Projection and longevity are impressive. As it develops it becomes warmer, creamier and softer. Though this is a spring time fragrance, it can be worn through out the year. Overall its a happy fragrance that will uplift the mood and cheer you up.
Have you tried anything from the brand yet? Let me know in the comments below.
Until next time
Ashh xo
Instagram | Bloglovin' | Twitter | Pinterest
*This fragrance was very kindly sent to me as PR sample. Opinions are unbiased.