Radiant, glazed skin was all the rave in 2022 and I do not see the trend going anywhere soon. For 2023, we will continue to see glass skin with more emphasis on good skincare but there will be a rise in color products in terms of brighter eyes and emphasis on lips.
Makeup Base
2023 is all about less is more when it comes to the base. Skincare takes precedence and makeup would be minimal. It is likely to see base makeup moving away from heavy, full-coverage textures in favor of lightweight tinted moisturizers and bb creams alike. The focus will be a fresh-faced base with hydrated and dewy skin. I would say consider skincare makeup hybrids and sheer base products for the look. Clinique Even Better Serum Foundation would be a lovely pick to achieve this base trend.
Rosy Cheeks
Rose cheeks will be big this year and who doesn't love a flush of color on their cheeks? Most Spring/Summer'23 runway shows featured a subtle rosy complexion but some played really well with multi-tonal blushes and took it a level up! For a safe play, you can go for a subtle, pink rosy flush that will look like the glow you get after a brisk winter walk. Here the blusher is concentrated on the apples of the cheeks towards the center of the face giving a very youthful look!
For a striking, multi-dimensional blush look, take different tones of blush like a soft peach first and blend it nicely on the cheeks and then go over with a brighter blush (like a red or hot pink) on top and blend, blend, blend! Lastly, finish it off by applying a medium shade like a pop of orange or terracotta in the center. Don't forget to blend it all in! This will create an enviable flush of color.
If you're choosing the glass skin complexion on top, choosing a balmy blush would be better for the look. However, for oily skin types, sticking to powder formulations is recommended.
Bitten Lips
For the lips, apply a tint onto the center of the lips and blend it outwards. You may use your fingers to lightly smudge the tint onto your lips. This will create a naturally bitten lips look. This look would be perfect for a day-to-day basis but if you want to make a statement with an evening look, using a bold long-lasting lipstick in a matte finish and then blurring or softening the edges would do the trick! If you're not a matte person, I would suggest trying Nyx Cosmetics soft matte lip creams as they're one of my favorite formulas for a matte lip look without looking dead, haha! If you prefer lip bullets, the velvet matte lipsticks from Max Factor are so nice. For spring and summer, keeping your lip shade closer to pinks and nudes while keeping bolder shades for the colder season would be a trend. There will also be a return for corals and hot pinks this season but mostly in matte finishes. Having said that, glosses are not going anywhere in 2023. Imagine those soft, petal pinks topped up with a plumping vinyl-like gloss – just perfect!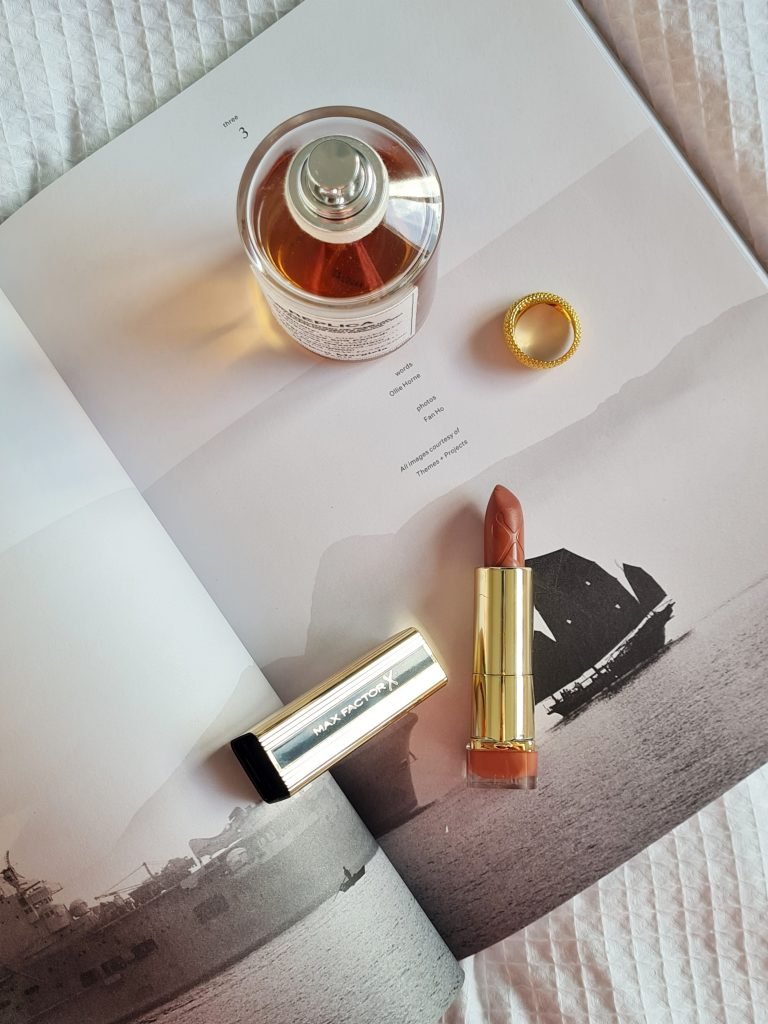 Bleached Brows
Bleached Brows are becoming a thing and will be trending this year – all thanks to Julia Fox, Bella Hadid, and Kendall Jenner. The only thing I would say is Bleached Brows require a lot of makeup and if you have dark circles, they'll need to be covered or they will get all the attention. If you want to follow the trend but ever so subtly, then going a couple of shades lighter than your normal brow shade is easily achievable. Taking inspiration from Victoria Beckham's Spring Show, you can give your brows a lifted look using a brow gel in a lighter shade.
Until next time, Ashh xo
*This is a sponsored article featuring some press samples. Opinions are unbiased.